The New Jersey Devils ice winger Tomas Tatar is currently in a romantic relationship with Veronicka Vevuska. Fans are curious to know whether she is his girlfriend or wife.
The Slovakian-born player started his professional career after the Detroit Red Wings drafted him as the 60th overall pick in the 2009 NHL draft.
The top 2009 NHL draft picks were John Tavares, Victor Hedman, and Matt Duchene.
Tomas played with the Red Wings for seven seasons, scoring 115 goals and assisting 107 times in 407 games before a mid-season trade to Vegas Golden Knights.
He had a brief stint with the Golden Knights featuring in only 20 games, and was subsequently traded to the Montreal Canadiens.
The left winger played for the Montreal Canadiens for three seasons, during which he scored 57 goals and provided 92 assists, and now plays for the New Jersey Devils.
Veronicka Vevuska: Wife Or Girlfriend Of Tomas Tatar?
The ice hockey player Tomas Tatar has been in a relationship with Veronicka Vevuska since 2018.
Their relationship became known to the public on October 16, 2018, when they posted a picture of themselves together on Instagram.
They have been together for a considerable time, but the couple has not yet tied the knot.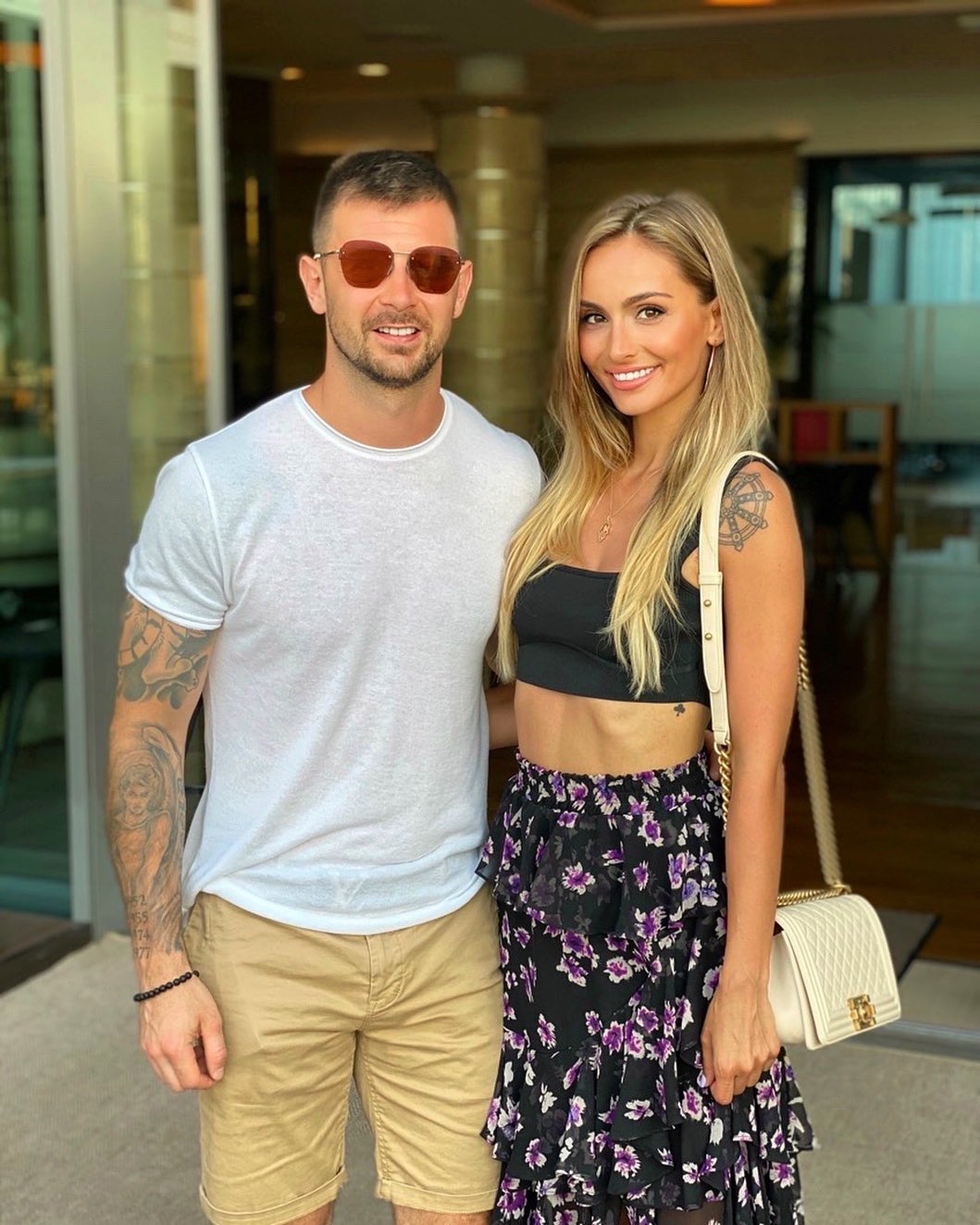 Talking about her education, Veronicka attended high school at Cyrilometodějské gymnázium, ZŠ a MŠ v Prostějově (Cyril Methodius High School, Elementary and Kindergarten).
She then enrolled at Comenius-Universität Bratislava (Comenius University Bratislava).
Previous Relationship
Before his current relationship with Veronicka Vevuska, the ice hockey left winger previously dated Lucia Slaninkova, a beauty pageant titleholder.
Lucia Slaninkova, born on September 2, 1991, won the Miss Earth Slovak Republic title in 2013 and was runner-up in the 2013 Miss Universe Slovak Republic pageant.
Tomas Tatar Family
Tomas Tatar was born to Jan Tatar and Maria Tatarova on December 1, 1990, in Ilava, Czechoslovakia.
Before pursuing his engineering career, his father dreamed of becoming a professional soccer player.
Unfortunately, Jan Tatar passed away in 2014 after a long struggle with liver problems.
Tomas is the youngest of three siblings, with two older brothers named Marek and Tibor Tatar.
The age gap between Tomas and his brother Marek is 16 years, while the gap between him and Tibor is 13 years.
His elder brother Marek (born on March 20, 1974) played professionally in the Czech Republic and Slovakia.
Marek also featured for the Olds Grizzlys in the Alberta Junior Hockey League for two seasons.
On the other hand, Tibor, who was born on September 27, 1997, also played ice hockey.
He played professionally in Slovakia, Iceland, Romania, and Spain, spanning a career of twelve years from 1996 to 2008.
Net Worth & Contracts
As of 2023, Tomas Tarter holds an estimated net worth between $15 million to $20 million.
His recent contract was a $9 million deal for two years with the New Jersey Devils on August 5, 2021.
Tomas signed his first professional contract with the Detroit Red Wings on September 18, 2009.
Following the draft selection by the Red Wings, he inked a three-year deal worth $2.7 million with the team.
The ice winger then signed three contract extensions with the Red Wings valued at $2.7 million, $8.25 million, and $21.2 million, respectively.