Chase Young sister, Weslie Young, is an alum of North Carolina Wesleyan. A star basketball player, Greg, and Carla have been blessed with two athletic kids.
The defensive end of Washington Commanders, Chase and his sister Weslie, was raised in a strict household. After all, their dad was a sheriff. This made both the kids self-disciplined from a young age.
His parents didn't hold back when it came to showing tough love. They even graded him after his first seven NFL games. His mom gave him a C+.
Recently, the news broke out that the Commanders decided against extending Young's contract for the 2024 season.
The head coach of Commanders, Ron Rivera, said in an interview this would only make Young work harder. He highlighted how Youngs' teammate Daron Payne returned as a better player and had his best season after not being handed the contract extension.
Chase Young Sister Weslie Young
Chase Young's sister, Weslie Young, is a former collegiate basketball player. Young was a standout forward for North Carolina Wesleyan and graduated in 2019.
Two years older than Chase, Weslie is truly one supportive big sister. She has previously shared several posts celebrating her brother's achievements on her Instagram page.
Weslie, with her family, was a joint part of the conversation surrounding the treatment of African-Americans at the hands of cops.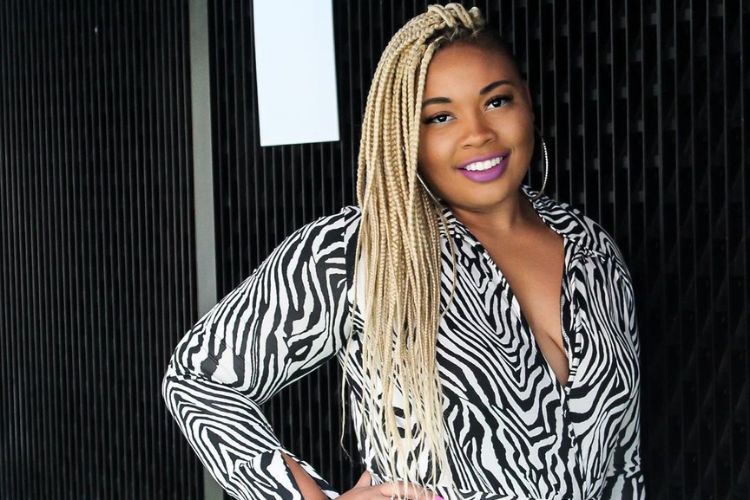 In the interview taken by NFL's official site, Chase and his family talked about their experience with cops. Though Weslie has not faced such bad situations, the former basketball player said there is always an air of uncertainty when getting pulled into a traffic stop.
Last year, Weslie received a little surprise from her dad. Greg gifted his daughter Jeep Wrangler Rubicon. Weslie shared a series of photos of her posing alongside the Jeep on her Instagram and gave a quick inside look.
For her 25th birthday last year, Weslie decided to take a memorable trip with friends to Mexico. This year, the Young family has already celebrated Chase's 24th birthday in a grand style.
Chase Young Parents: Greg And Carla Young
Chase Young's parents, Greg and Carla Young, instilled hard work in Chase from a young age.
Greg Young worked at Arlington County Sheriff's Department for 22 years. His mother, Carla, worked in the Department of Transportation.
Coming from a religious family, Carla and Greg would take their kids to church. They made Chase and Weslie responsible from childhood, which Carla says has contributed to Chase's success on the field.
They were strict when it came to raising their two kids. Chase and his sister didn't have TVs in their rooms, and Greg would handle Chase's training sessions.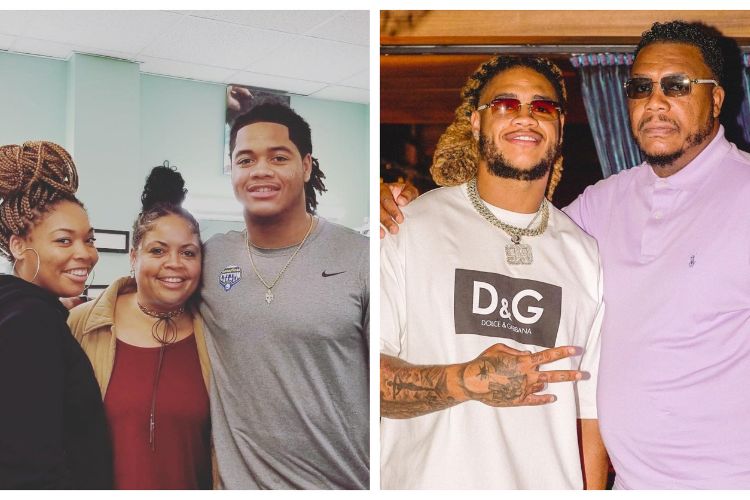 Though it might have been difficult for Chase and Weslie then, its results are visible today. During his days as a collegiate player, Chase would be treated to his mom's voice ringing in the stadiums.
In an interview, Carla said she only missed one game of her son throughout college. She also took care of his diet while at training camp in 2020, cooking plant-based foods for her son.
Along with tall stature being the common denominator, Chase shares the same humble attitude as his dad and mom.
In 2021, Chase returned the favor to his parents, buying them brand-new cars. He shared the clip on his Instagram of him taking his mom, towards the cars parked, right outside their home.