Brandon Pfaadt's ethnicity, nationality, and origin have been a matter of curiosity for baseball fans. Let us get to know all about the athlete's heritage.
Brandon Connor Pfaadt is an American professional baseball pitcher for the Arizona Diamondbacks of Major League Baseball (MLB). The athlete made his MLB debut in 2023.
The athlete is new to his professional career in baseball and has already become everybody's favorite.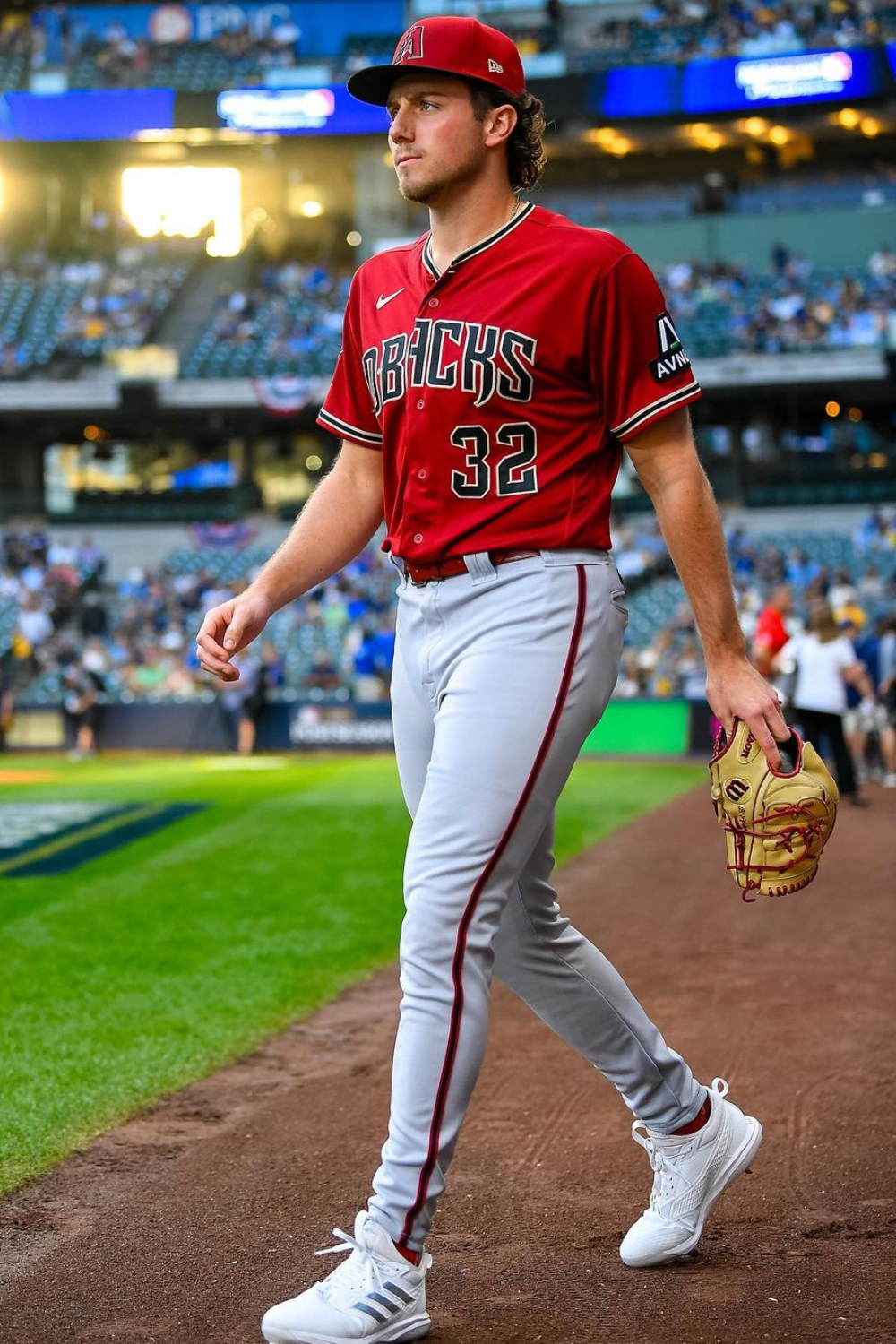 Pfaadt was picked by the Arizona Diamondbacks in the 2020 Major League Baseball draft. Since then, he has been excelling in his sports career.
The athlete is very young in the profession, so he has not yet bagged many awards so far. He is the starting pitcher for Arizona, and his experience is that of a rookie.
Furthermore, Brandon attended Trinity High School and then enrolled in Bellarmine University, where he played college baseball.
Brandon Pfaadt Ethnicity: Explore His Nationality And Origin
Brandon Pfaadt, the accomplished baseball player, has chosen to keep his ethnicity private.
The baseball player was born on 15 October 1998 in Louisville, Kentucky, US, to his parents, Staci and Brian Pfaadt. His nationality is American.
Furthermore, he attended Trinity High School in Louisville, Kentucky, the place of his birth.
Later, he joined Bellarmine University in 2018, where he played college baseball.
While his baseball prowess is well-documented, Pfaadt's ethnicity remains a matter of personal discretion.
Brandon Pfaadt College And Career
Discussing Brandon Pfaadt's college experience, he played collegiate summer baseball with the Wareham Gatemen of the Cape Cod Baseball League.
In his freshman year, Pfaadt ranked second in team strikeouts, making 12 appearances, including six starts.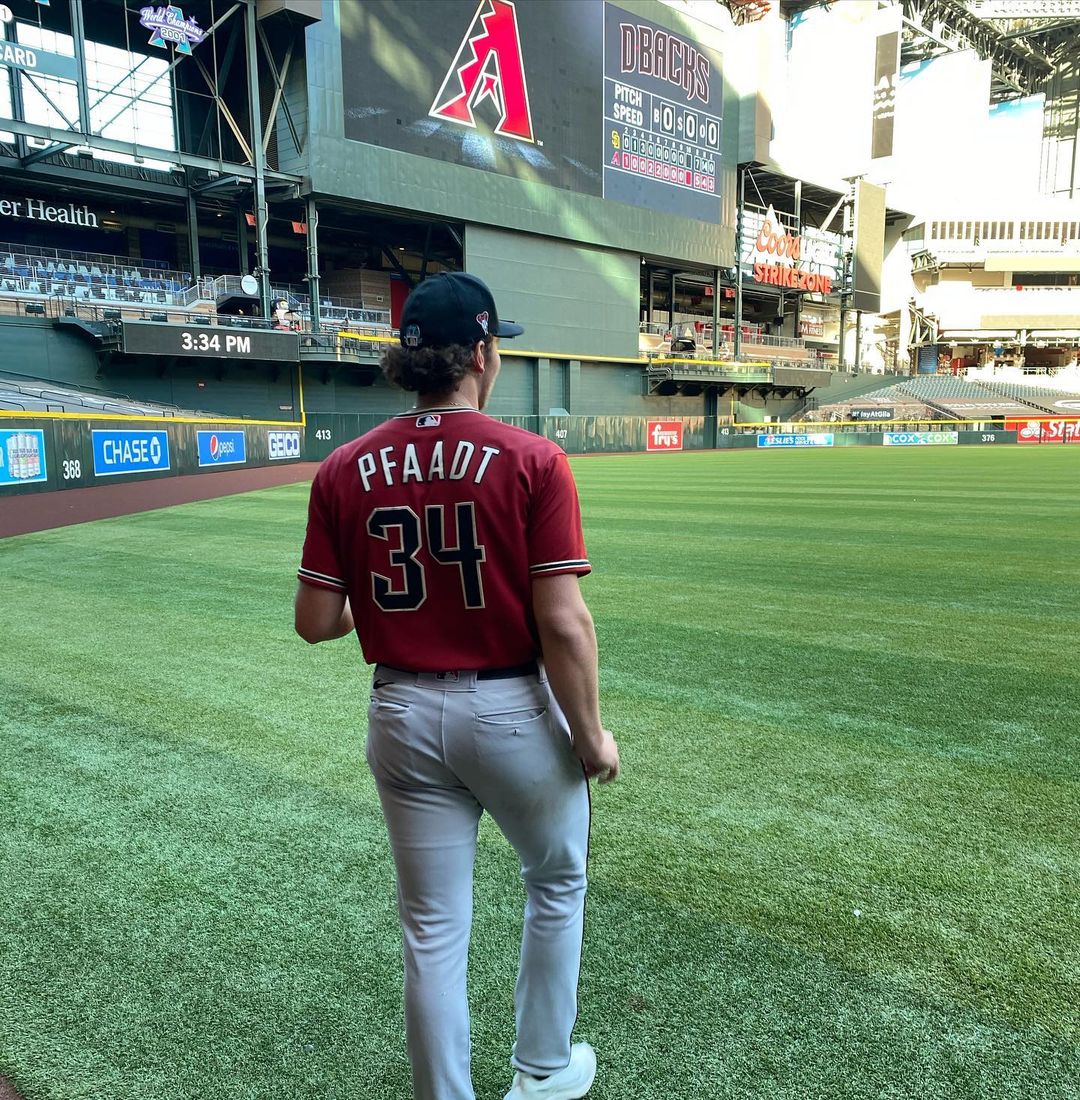 Likewise, he made 22 appearances in 2019. In the following years, the athlete was given Academic All-GLVC honoree and was named GLVC Pitcher of the Week on 24 February 2020.
In the fifth round of the 2020 Major League Baseball draft, the Arizona Diamondbacks selected Brandon.
However, he did not play a game in 2020 due to the cancellation of the minor league season because of the COVID-19 pandemic.
In 2021, he debuted professionally with the Visalia Rawhide and later moved up to the Hillsboro Hops and Amarillo Sod Poodles.
In 2022, Pfaadt achieved an 11-7 record with a 3.83 ERA in 29 starts across Double-A Amarillo and Triple-A Reno Aces. He led the minors in innings pitched (167) and strikeouts (218).
The baseball player began the 2023 season in Reno, posting a 3.91 ERA with 30 strikeouts across 5 starts.
On May 3, he made his MLB debut as the starting pitcher against the Texas Rangers after being added to the 40-man roster.
Brandon Pfaadt Social Life
As compared to other young players, Pfaadt owns social media accounts but is not that active.
He runs an Instagram under the username @bpfaadt.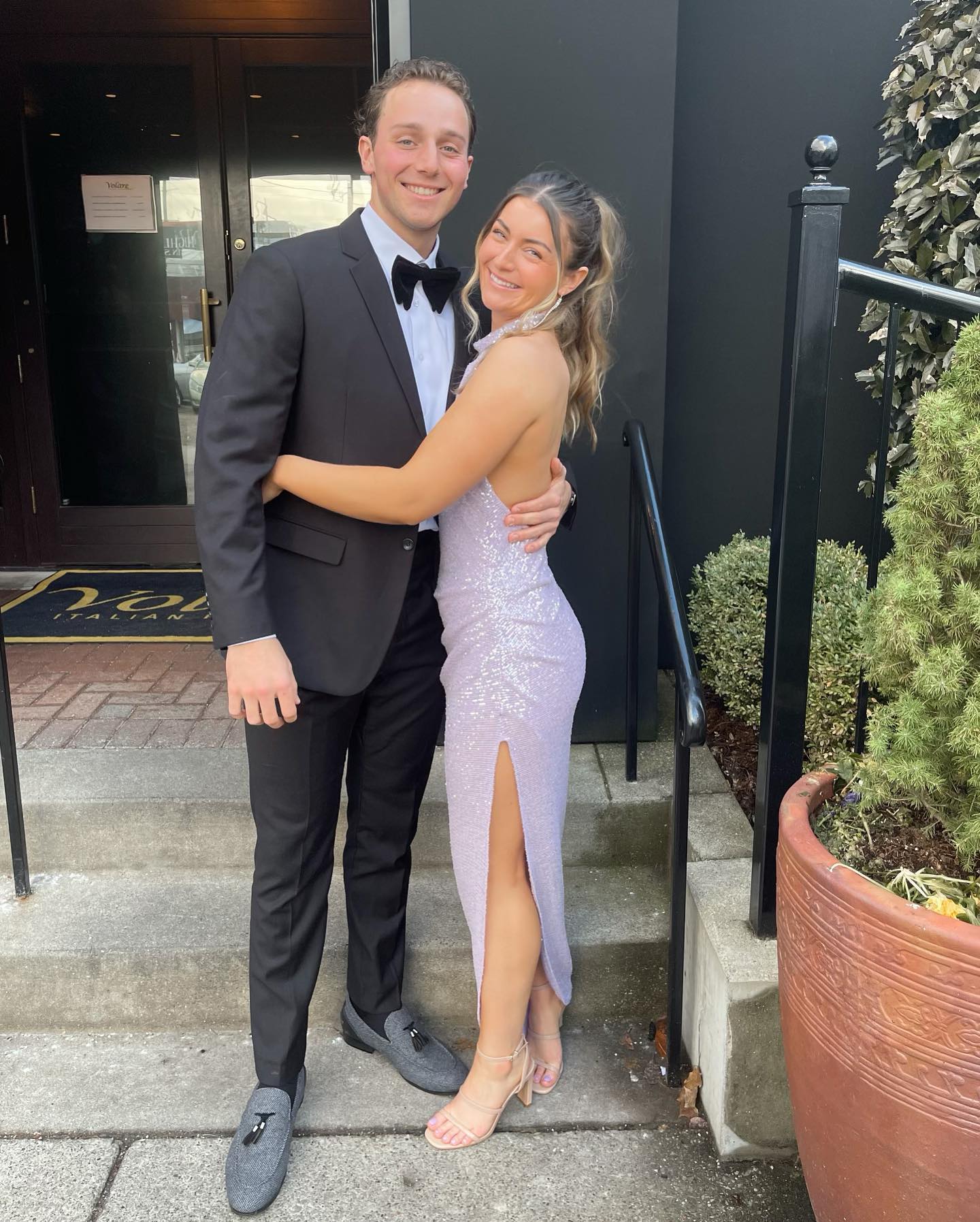 However, Pfaadt is relatively more active on his Twitter handle, which is under the username @b_pfaadt.
On his social media profiles, Brandon frequently shares photos of his girlfriend, Ali Howell, who is a registered nurse. In fact, his Instagram is full of Ali's photos.
Furthermore, Brandon is quite a social guy. He shares numerous photos with his friends and colleagues, showing his strong bond with them.
Similarly, the athlete also shares family pictures on his Twitter account.