There have been several inquiries about the ethnicity of Max Christie. The athlete is known to be of mixed race, but fans want to know more about his background and origin.
Fans have been outraged at the coach for not giving enough game time to Christie. In the four games played to date, he has been on the field for just one minute.
With an impressive pre-season, fans expected Christie to make a significant impact coming off the bench. On the contrary, the coach chose fellow guard Cam Reddish before Christie enraged the Lakers fans.
Cormac Karl "Max" Christie Jr. was born on February 10, 2003, in Arlington Heights, Illinois. His basketball career started playing for his Rolling Meadows High School team.
In his senior year, with a 24-point average and 10.1 rebounds, 3.9 assists, and 3.1 steals per game, he led his team to a 15-0 record.
Christie committed to play for Michigan State in July 2020 and averaged 9.3 points and 3.5 rebounds per game as a freshman.
The Los Angeles Lakers picked Christie as the 35th overall pick in the second round of the 2022 NBA Draft. However, he joined the 2022 NBA Summer League roster.
As a high school player, Christie has bagged various awards, including the Chicago Sun-Times Player of the Year, News-Gazette All-State Player of the Year, and Illinois Gatorade Player of the Year.
Once rated as a five-star recruit and one of the top shooting guards in the class of 2021, Christie is yet to reach his true potential.
Ethnicity Of Max Christie
Putting it straight, the shooting guard is of mixed race. Christie was born to parents Katrina and Max Sr. in the United States.
While their origins are not on public record, Katrina appears Caucasian. Meanwhile, Max Sr. is of African descent. However, tracking his actual roots is difficult.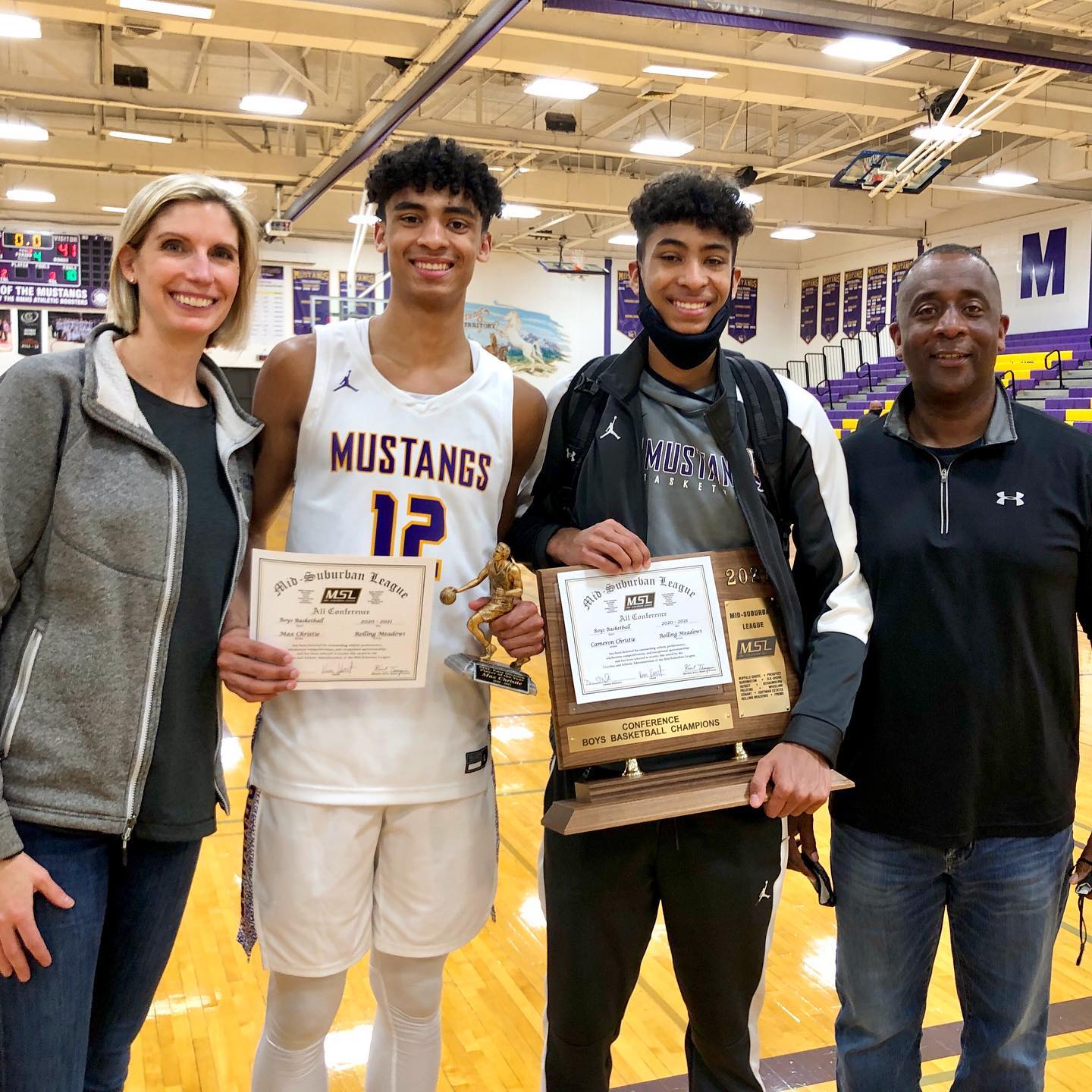 Katrina is a former basketball player with the Northwestern Wildcats women's team. Likewise, Max Sr. also played basketball at the collegiate level at Parkland College and Wisconsin-Superior.
However, both have come a long way since their basketball playing days. Katrina is a professional psychologist.
Meanwhile, Max Sr. put his basketball career behind him, realizing a limited future in sports, and decided to be an aircraft pilot.
Both of Christie's parents have had an enormous impact on his basketball journey. Moreover, the parents have instilled values of dedication, hard work, and level-headedness.
Furthermore, he was born in the United States, which makes him an American by nationality.
A Family Of Athletes
There is no surprise that the Christie family has basketball in their DNA. The shooting guard has a younger brother, Cameron, a player at the University of Minnesota.
Like his brother, Cameron graduated from Rolling Meadows High School and currently plays as the guard for the Gophers.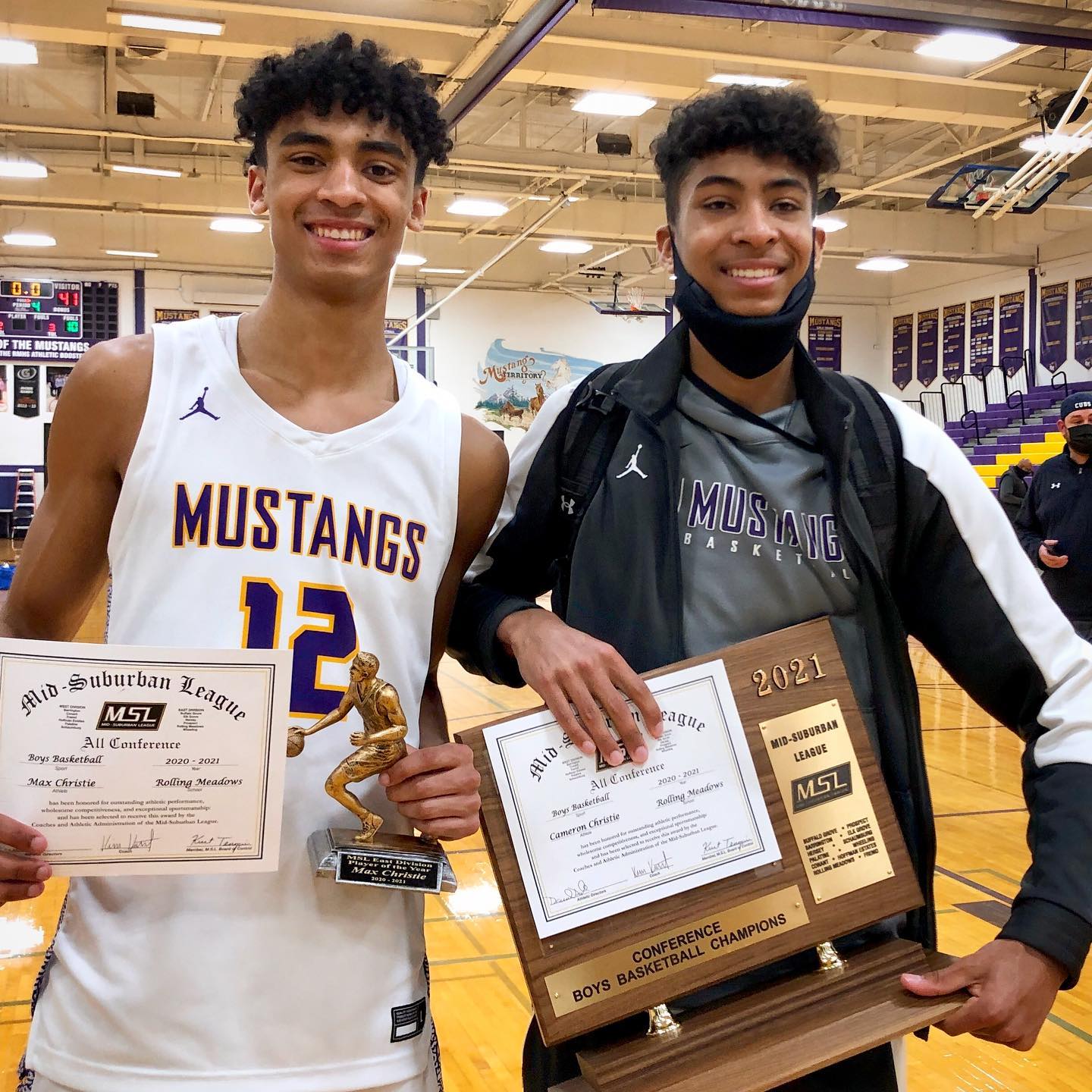 Max Sr. has had tremendous input to improve his sons' plays. He was the one who gave pointers on how to shoot to the brothers when they were young.
Likewise, he'd also work out with his children to help them improve. Moreover, having a tall mother proved beneficial.
Furthermore, Katrina was a skilled scorer with over 1000 scores. Additionally, as a psychologist, she trained her children to have a strong mindset.
For Cameron, his elder brother has been just as influential. He claims Max would build his confidence and teach him to believe in himself.
Moreover, during COVID-19, Cameron proved to be a strong in-house opponent for Max, as the two would constantly train with each other.
The Christie family has produced some talented gems. Despite Max not getting any significant game-time with the Lakers, the family is not worried.
On the contrary, they have shown confidence in their son's ability and believe he will fight for his place in the team.