Collin Gillespie, an American professional basketball player for the Denver Nuggets, has supportive parents Jim and Therese Gillespie.
His parents had always supported him and his siblings to be part of sports.
The NBA player has started his NBA journey in Denver Nuggets with players like Nikola Jokić after going undrafted in the 2022 NBA Draft.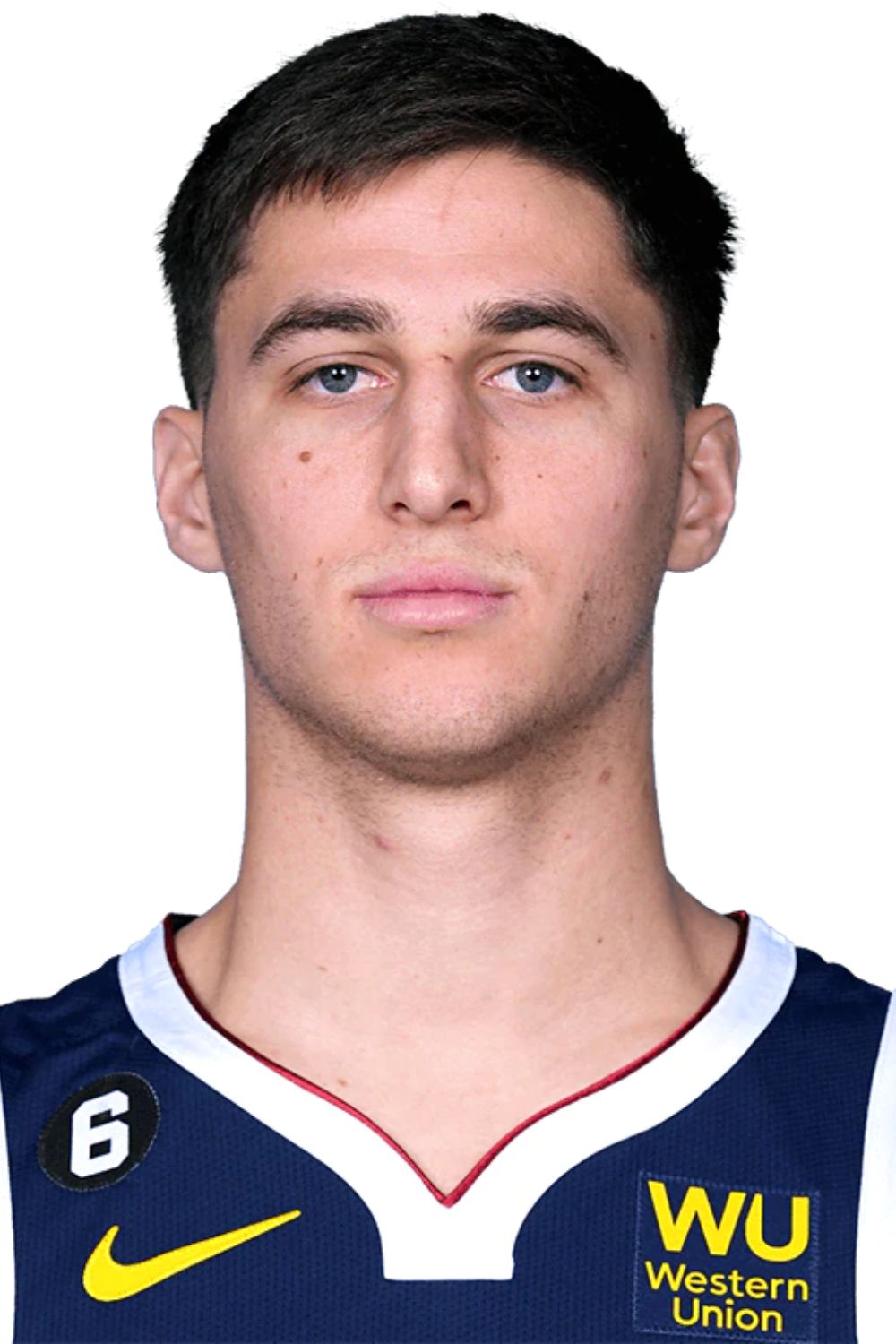 He joined the Nuggets' 2022 NBA Summer League team and scored 11 points, six rebounds, and four assists in a 78–85 loss to the Minnesota Timberwolves for his debut.
Collin scored a career-high of 33 points despite a swollen ankle on February 15, 2022, and after almost four months, underwent a lower leg fracture surgery.
Parents Of Collin Gillespie
Collin was born on June 25, 1999, in a family of five, to his parents Jim and Therese.
His father, Jim, a veteran Lieutenant, was born on April 22, 1967, with a birth name James.
Jim spent almost 28 years of service in the Philadelphia Police Department and has also fulfilled his duty as a husband and father.
His mother, Theresa, is a CAT scan tech at Lower Bucks Hospital and previously worked at Redeemer Health.
He has two older siblings, one sister, Victoria, and a brother James. They grew up in Huntingdon Valley, Pennsylvania, and are interested in sports.
Collin's brother shares the same interest in basketball with his brother James Gillespie.
Whereas his older sister Victoria was a swimmer at the University of Delaware.
Although, apart from Collin, his siblings are not pursuing sports professionally.
Brother Of Collin, Collin And His Girlfriend, Christina
James was born on June 4, 1998, and formerly played football at Widener University from 2016-2021
But later, went to play basketball and graduated in 2020 with a bachelor's degree in accounting.
In his later career, he was an audit intern at Philadelphia Controllers Office and a finance intern at the Philadelphia 76ers.
After that, according to James' LinkedIn, he is now an estimator for BSI Construction.
Girlfriend Of Collin Gillespie
The Denver Nuggets point guard is dating Christina Mastracchio, his supportive girlfriend.
Christina is an exceptionally skilled dancer and is a Villanova Dance Team alumna.
She was also a cheerleader, which explains her fit and lean body as it complements her personality.
His girlfriend, Christina, was born to James and Yvonne Mastracchio and acquired a Master's degree in. marriage and family therapy counseling.
The couple back in 2019 made their relationship official via an Instagram post.
The couple isn't shy of public displays of affection and often uploads cute and silly pictures with each other.