Bernie Kosar Daughter: The revelation that Bernie Kosar's daughter pursued a career in the adult film industry sparked heightened interest in the renowned former professional football quarterback's family dynamics.
Bernard Joseph Kosar Jr., a household name in American football, is a father to four children: Sara, Rachel, Rebecca, and Joe Kosar.
The public's curiosity was piqued by the discovery that one of Kosar's daughters chose a path in the adult entertainment industry, adding a layer of intrigue to the narrative surrounding this iconic sports figure and his family.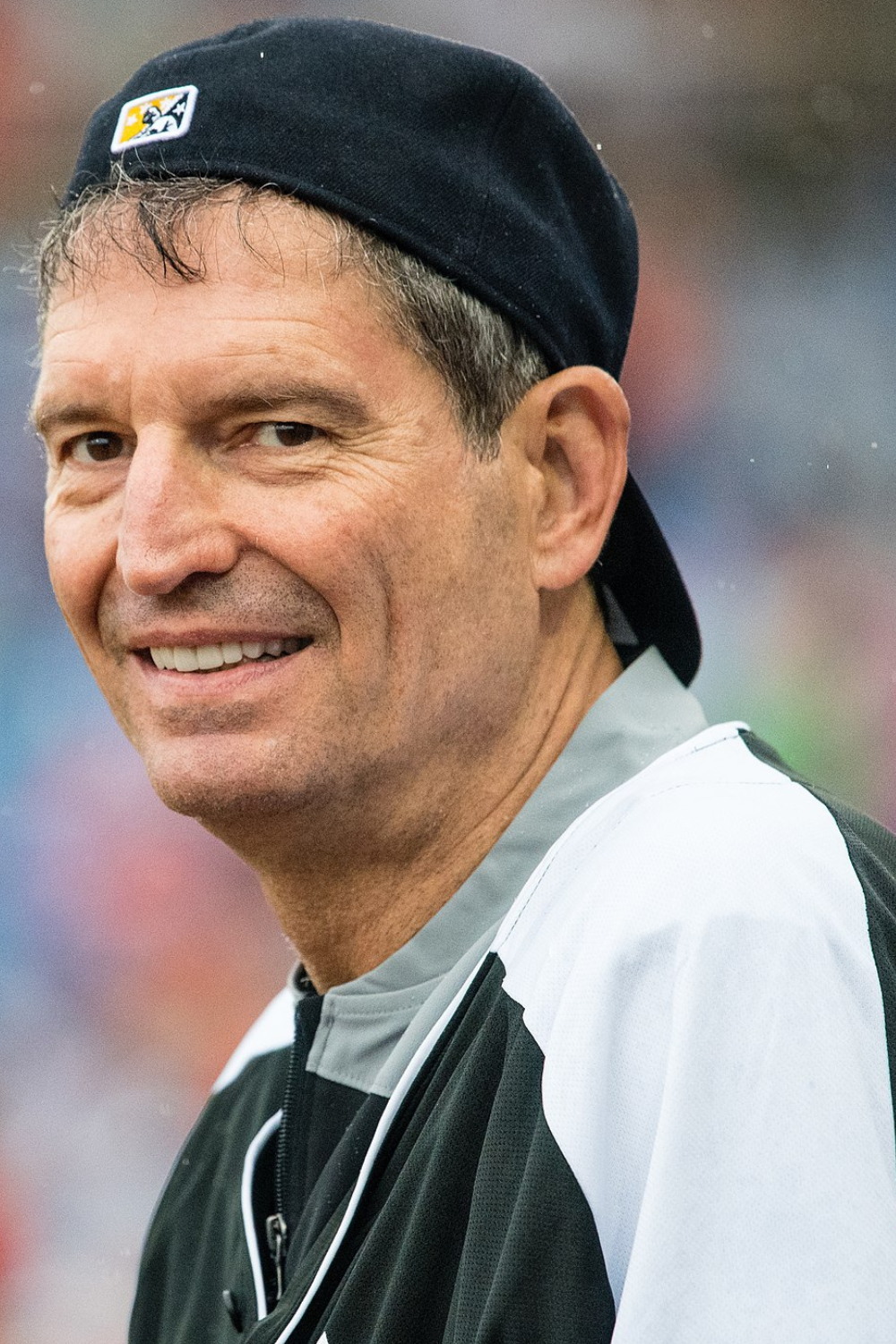 Born on November 25, 1963, Bernie Kosar's roots trace back to Youngstown, Ohio, where he spent his formative years in suburban Boardman Township.
Kosar's prowess on the football field at Boardman High School garnered him Parade magazine All-American honors and the distinguished title of Ohio's Division I "Player of the Year."
His exceptional talent did not go unnoticed, and soon, the University of Miami's head football coach, Howard Schnellenberger, successfully recruited Kosar to join the ranks of the Hurricanes.
Having excelled academically, Bernie graduated from the University of Miami School of Business with a double major in finance and economics.
In 1985, Kosar's NFL journey began with the draft. Over the years, he made significant contributions to various teams, leaving an indelible mark on the Cleveland Browns, Dallas Cowboys, and Miami Dolphins.
His legacy extends beyond the playing field, earning recognition as a Cleveland Browns Legend.
Bernie Kosar Daughter: Sara, Rachel, And Rebecca Kosar
Bernie Kosar is a parent of three daughters, Sara Kosar, Rachel Kosar, and Rebecca Kosar, along with a son named Joe Kosar.
Kosar's first wife, Babette Kosar, is the mother of all his children. The couple reportedly divorced in 2007.
Their eldest daughter, Sara, reportedly works as a yoga instructor. However, she is also rumored to have ventured into the adult film industry.
She is also recognized as Lexxi Silver, "the Kosar who achieved fame as a two-video p*** star."
Furthermore, Bernie somehow blames himself for being unable to make her happy.
The former quarterback Kosar candidly acknowledges the challenges his oldest daughter, Sara, faced following his divorce and openly admits to making mistakes in navigating those difficult times.
Despite the trials, Kosar recognizes the pivotal role played by Sara, now a yoga instructor, in his journey toward improved health. Her guidance on holistic treatments has been instrumental in Kosar's well-being.
Emphasizing the paramount importance of being a good father to all his children—Sara, Rachel, Rebecca, and Joe—Kosar highlights family as his top priority.
The tumultuous aftermath of a messy divorce, coupled with Sara's involvement in the adult industry, presented formidable challenges, testing his resilience and mental well-being.
Kosar, committed to safeguarding his children's privacy, has maintained a discreet approach to their lives. The family, having navigated through adversity, now finds joy and contentment in their shared journey.
In the realm of personal relationships, rumors swirl about Bernie's dating life, with speculation linking him to Anna Tomaro since 2014.
Bernie And Brain Trauma: Recovery
Former Cleveland Browns quarterback Bernie Kosar has been vocal about his proactive efforts to combat Chronic Traumatic Encephalopathy, commonly known as CTE, shedding light on the toll his extensive playing career took on his health.
Having endured a staggering 250 sacks during his time on the field, doctors believe Kosar suffered numerous concussions.
Over the course of his 12 seasons in the NFL, he underwent surgeries to address the aftermath of concussions and broken bones, resulting in a challenging health journey.
Remarkably, Kosar has faced a staggering 40 surgeries, seizures, and even a coma lasting 96 hours.
In response to his medical journey, Bernie has not only weathered the storm but also implemented lifestyle changes and dietary modifications.
According to Kosar, these intentional adjustments have made a substantial difference in his overall well-being.