Brandon McManus parents, Susan and Dennis McManus, are residents of Philadelphia. The couple raised Brandon and his sister, Lauren, as athletes.
And if Brandon continued his footballing passion, Lauren decided to step away as a soccer player. Brandon McManus' athletic family supported his career from his formative years.
His parents didn't dare to miss a single game of their son while he was at Temple University. A big name in the Philadelphia community, Brandon has always credited his family for his on-field and off-field persona.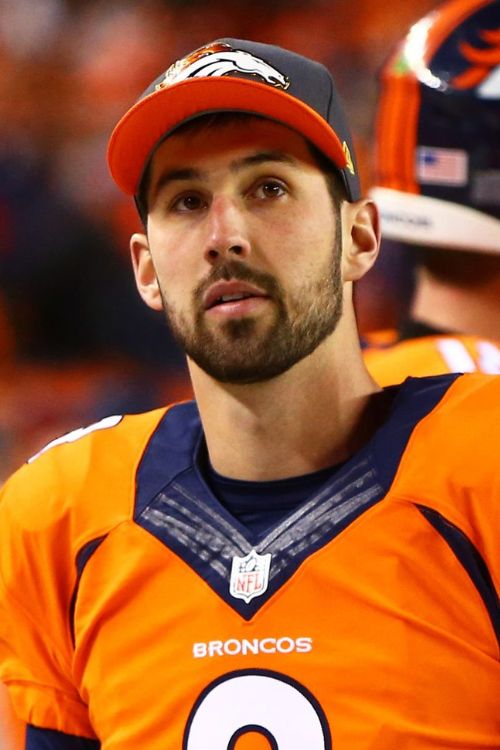 The athlete, despite not being the biggest of the Broncos' headaches, has been released by the team. He announced the news on his Twitter, with many of his fans showing displeasure.
McManus was the last remaining player of the Superbowl 50 winning team. It's being reported that the only reason he was cut off from the team was because of the urgency of coach Sean Payton to start with a clean slate at the Broncos.
Brandon McManus Parents: Susan And Dennis McManus
Brandon McManus' parents, Susan and Dennis McManus, are former athletes. The couple raised two kids in Pittsburgh, Pennsylvania, who like them, ventured into sports.
Right after Broncos won the third Super Bowl title in their history, Susan and Dennis were seen out there celebrating with their son at Levi's Stadium.
Brandon even shared a cute picture of his dad and mom celebrating in the pile of confetti after the grand victory against the Carolina Panthers.
Dennis McManus is a former wrestler and soccer player, and his mom, Susan, played tennis and basketball at Philadelphia University. So, the sporty genes were there, to begin with.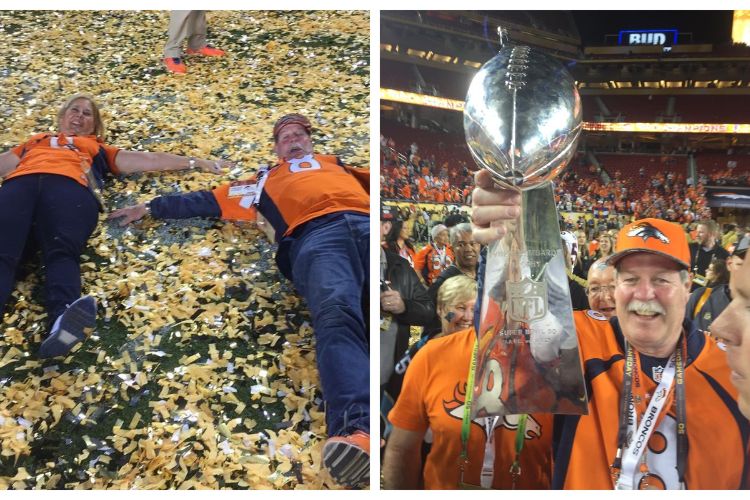 Previously speaking to Temple University's official website, Brandon credited his parents for instilling a strong mentality in him from a young age. He said it was through his parents he learned to give back to society.
As many might know, the former Denver Broncos player is big on charities. In 2021, the kicker donated $50,000 to Denver Families through his 25 Days of Giving campaign.
He has previously been part of the GDS Foundation and also launched Project McManus. The McManus project is to empower the youth through literacy and educational programming.
In those four years, when Brandon played for Temple University, Susan and Dennis only missed one game of their son. The supportive parents are one of the reasons Brandon tasted success as he did in his NFL career.
Brandon McManus Sister Lauren Meyers Is A Registered Nurse
Brandon McManus' only sibling and older sister, Lauren Meyers, was a former collegiate soccer player.
A Slippery Rock University of Pennsylvania graduate, Lauren was one of their top goalies. She starred in two campaigns, and in her debut season, in 2006, Lauren ranked second in goal against and third in saving percentage.
After graduating from Slippery Rock, Lauren didn't continue her sporting passion. Instead, Lauren joined Duquesne University to complete her nursing degree.
In 2014, Lauren joined St. Clair Hospital as a critical care coordinator and worked there for seven years, only leaving last year. After bidding goodbyes at St. Clair Hospital, Lauren joined Accolade Inc as their lead clinical nurse.
She worked at the personalized healthcare company for a year before joining her present workplace. Since February 2023, Lauren has been working at Laguna Health as a registered nurse.
Lauren tied the knot with a man named Andrew Meyers in 2015, and the couple share a baby girl. Lauren has added a few pictures of her family on her Facebook handle.
Andrew Meyers, the supportive brother-in-law, is seen sharing news about Brandon on his Twitter handle. Reacting to the news about Brandon's release by the Broncos, Andrew retweeted a stat in favor of the kicker.
The stat talked about how Brandon had been the fourth most accurate kicker in NFL for the last four seasons, only behind Justin Tucker, Graham Gono, and Younghoe Koo.