Angie Smith is Steve Smith Sr.'s loving wife. Fans are eager to learn more about the former athlete and his marriage.
Smith Sr. recently celebrated 23 years of being married to his wife, Angie. The former wide receiver took to Instagram to wish and express gratitude to his beloved wife.
The 44-year-old recently got into a controversy with the Broncos WR Jerry Jeudy, and fans have been wanting to know more about his personal life since.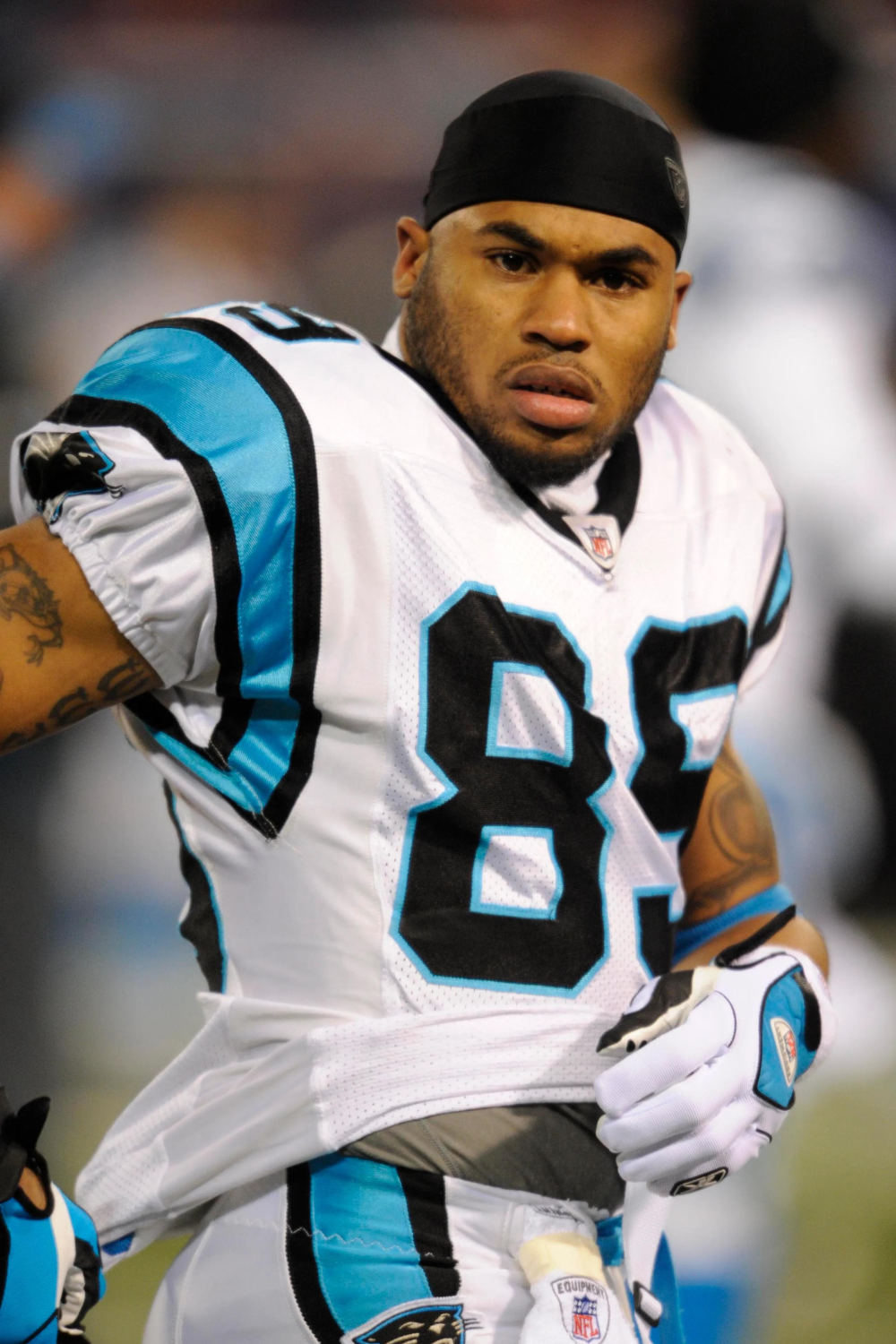 Steve Smith, born May 12, 1979, in Los Angeles, is a retired NFL player known as Stevonne Latrall Smith Sr.
Smith played for sixteen seasons in the league as a wide receiver. While he featured for the Carolina Panthers more prominently, he spent the final years of his career with the Baltimore Ravens.
Moreover, he made it to the Pro Bowl selection five times and the All-Pro selection three times. Furthermore, leading in catches, receiving yards, and touchdowns, Smith is one of the NFL's most productive wide receivers.
For the Panthers, as an all-time leader, he has a record of 67 total touchdowns, 836 receptions, and 12,197 receiving yards. He managed to make the record in his thirteen seasons with the team.
He retired on January 2, 2017, with 1,031 receptions for 14,731 yards and 81 touchdowns. On October 6, 2019, the Panthers inducted Smith into its Hall of Honor.
Who Is Angie Smith? Steve Smith Sr. Wife
Angie Smith is the loving wife of Steve Smith Sr. The couple recently celebrated their 23rd anniversary and have a beautiful family with four kids.
Smith met Angie back when the two were studying at the University of Utah. They reportedly met through a mutual friend.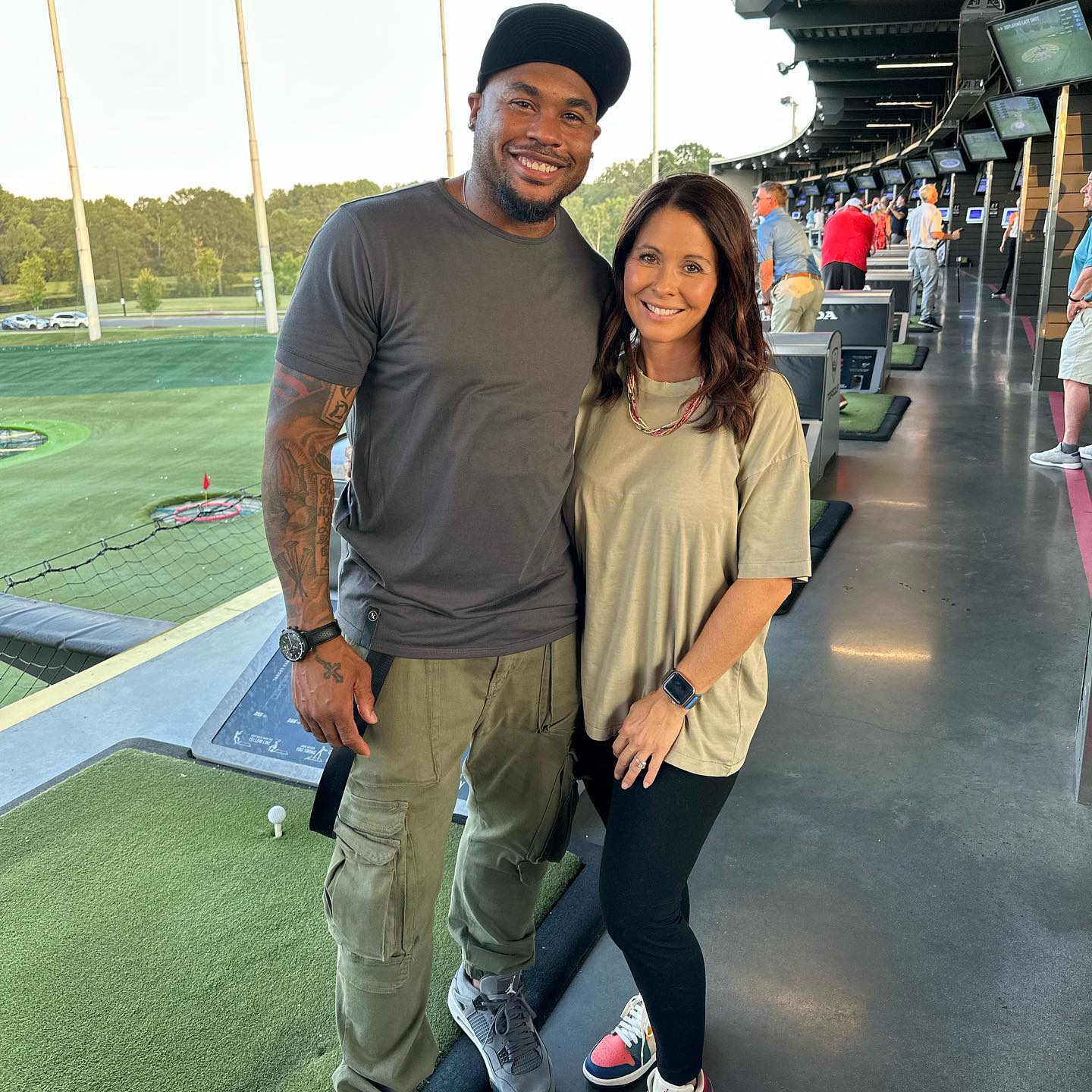 Furthermore, the couple fell in love and planned to get married in February 2001. However, they ended up marrying in the fall of Smith's senior year, as they reportedly couldn't wait to tie the knot.
Presently, it appears as though Angie is enjoying her life as a wife and a mother, as her Instagram bio suggests.
Additionally, her social media suggest that she is considerably religious and a devout Christian. Moreover, she is involved in various charities and philanthropic activities.
Meanwhile, she is supportive of her husband's evangelical endeavors. Further, she appears to be a conservative woman, happy with maintaining her family life and being supportive of her husband.
Moreover, she shares a special bond with her four children, Peyton, Baylee, Boston, and Steve Jr.
Smith's Children: Where Are They Now?
The Smiths share four children, three sons and one daughter. Unsurprisingly, two of their children are already involved in sports.
Peyton was a soccer player growing up. However, it appears as though he prefers his life away from the field.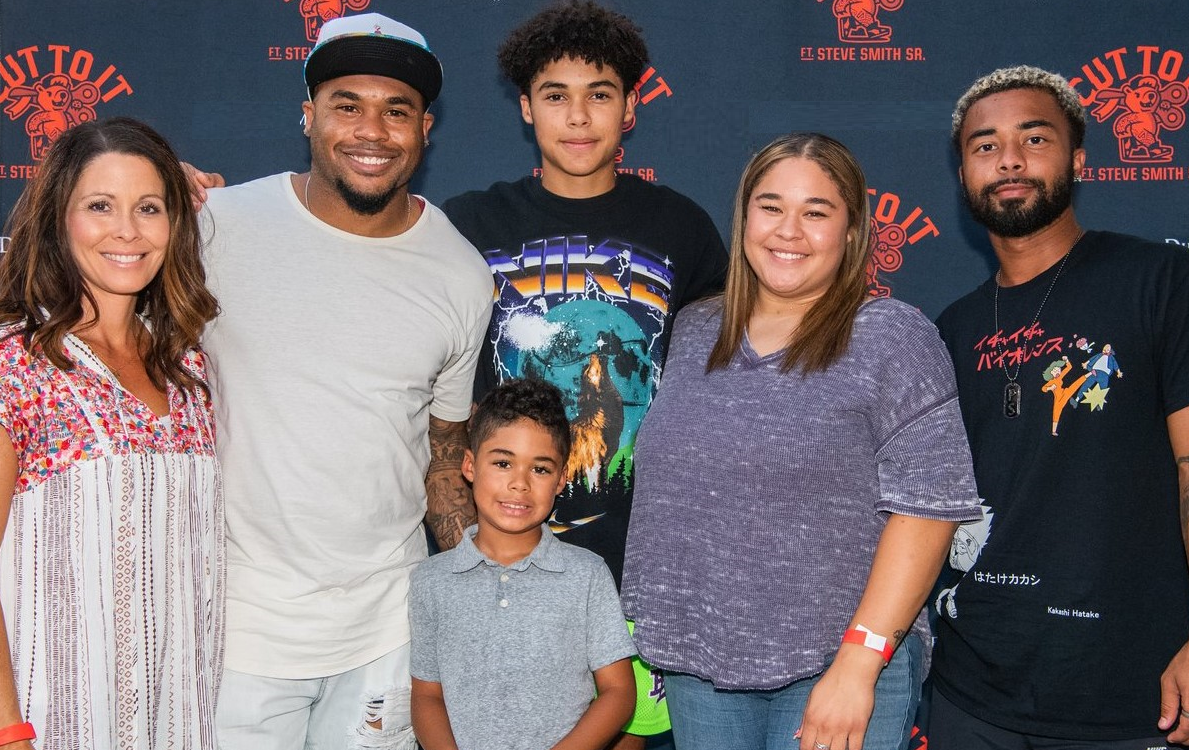 In an Instagram post from 2018, Peyton posted pictures of him playing soccer with a caption that read, "Farewell my love."
This could mean that he suffered a career-ending injury leading him to an early retirement. However, without official confirmation, this would be a mere conjecture.
Meanwhile, Baylee owns a hair salon, "Hair By Bay," in Charlotte, North Carolina. Additionally, she has an Instagram account with the handle @hairbybay_, where she posts pictures and videos of her clients.
On the other hand, Boston appears to be making his own strides as a basketball player in high school. He plays as the shooting guard for the Carmel Christian High School's varsity team.
In addition to that, the 18-year-old is passionate about photography and videography. He has a separate Instagram handle, @bam.prodz, that showcases his passion.
Finally, their youngest child, Steve Jr., celebrated his 9th birthday on July 2. Moreover, the young Smith is currently attending fourth grade and seems joyful and full of life.
They often feature in each other's social media and get together for family outings or events. After all, the Smith family appears to share a special bond with each other.