Arlene Martin is the wife of famous racer Mark Martin. Martin and Arlene have been married for more than 39 years.
Dubbed "The best driver to never win a championship" by ESPN, Martin hung his boots after the 2013 NASCAR Cup Season.
Following his retirement from racing, Martin and his wife Arlene live in Batesville, Arkansas, spending most of his time touring the country in his RV.
Mark Anthony Martin, a retired stock car racing driver, has the second-most wins of all time in the Xfinity Series with 49 wins.
As a Batesville native, the former racer started his career racing on the dirt tracks of Arkansas. After moving on to the ASA racing series, Martin won twenty-two ASA races while winning four championships in 1978, 1979, 1980, and 1986.
Despite failing to win the Daytona 500 during his career, Martin was one of the best drivers to brace the race tracks. He finished second in the NASCAR Cup Series five times and finished third four times.
Furthermore, the former race car driver has more International Race of Champions (IROC) wins than any other driver.
He was inducted into the NASCAR Hall of Fame in 2017.
Mark Martin Wife
Who is Arlene Martin?
Mark Martin is married to wife Arlene Martin. Martin shares five children with his wife: four daughters and one son.
Arlene Everett met Mark on a blind date, which Martin's sister had set up. In several interviews, she admitted that she was initially not interested in Martin. However, she went on the date as a favor to his sister.
She further stated that going out with a man six years younger than her, who raced cars for a living, seemed out of the question.
However, it didn't even take the couple a year before tying the knot on October 27, 1984.
According to reports, Arlene was married to another man with whom she shared four children.
When Martin decided to marry Arlene, he instantly went from being a bachelor to a husband and a step-father of four daughters.
In addition to four daughters from Arlene's previous marriage, the couple shares a son, Matt.
Married Life: Life After Retirement
After retiring from professional racing, Martin moved back to his hometown, Batesville, and currently lives together with his wife, Arlene.
According to reports, the couple spends most of their time touring the country in their RV.
Following his retirement on July 31, 2014, Martin became a driver development coach with Roush Fenway Racing. The former racer announced his coaching career via a tweet.
Unfortunately, that career did not last long, as he announced leaving the Roush Fenway on February 6, 2015.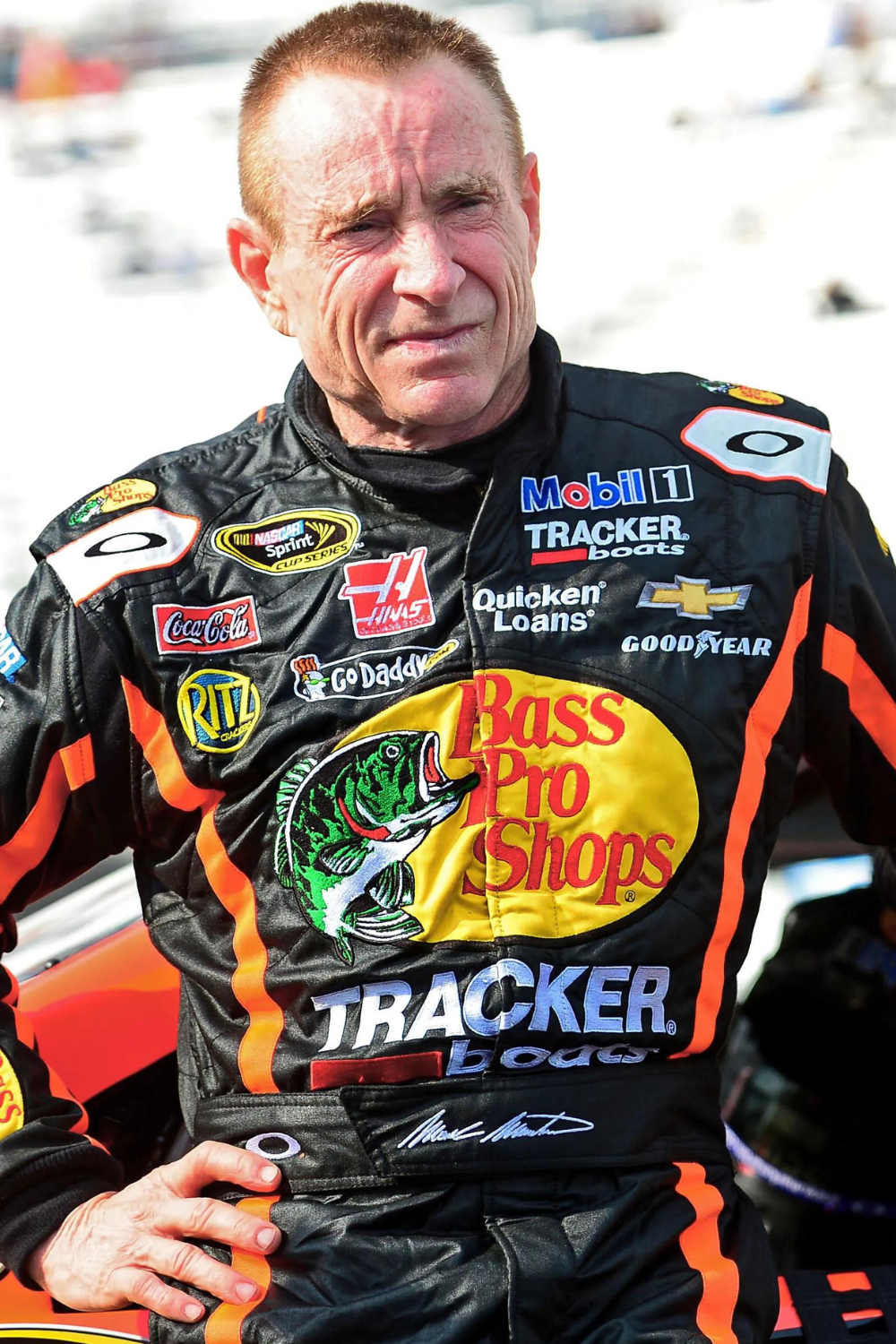 Furthermore, the father of five also owns a collection of automobile dealerships in Arkansas, such as the Mark Martin Automotive.
They have car dealerships with major corporations like Ford, Kia, Chevrolet, GMC, and Buick vehicles.
Additionally, Martin is the owner of Mark Martin Powersports, which sells boats, motorcycles, ATVs, and UTVs.
Moreover, the former NASCAR racer actively campaigned for Donald Trump in the 2016 US election and continues supporting the former president.
In addition to that, the NASCAR legend reportedly misses working in a team and his work family.
But, after competing at the highest level for almost 40 years, Martin said he was done with racing.
The legendary racer enjoys his retired life, where he gets to spend time with his friends and family.