Ben Casparius, the boyfriend of Head Coach Erin Matson, was drafted by the Los Angeles Dodgers in the 5th Round of the 2021 MLB Draft.
The couple have been together since college and are both achieving success in their respective fields.
Ben is a successful baseball player in MLB, while Erin, the youngest head coach, has accomplished many things at a young age.
Recently, Erin became the youngest college head coach to win a national championship.
Before starting her coaching career, Erin had an impressive career as a player. Let's take a closer look at her playing history.
Erin Matson's journey in hockey began at the age of six, as she was born into an athletic family.
Her parents, Jill and Brian Matson, both played college sports, respectively.
Jill played softball and field hockey for the Yale Bulldogs at Yale University, while Brian played baseball for The Delaware Fightin' Blue Hens baseball team at Delaware University.
Upon graduating from Unionville High School in 2018, Erin committed to playing collegiate field hockey at the University of North Carolina, where she earned various achievements.
After graduation, Matson was appointed as head coach of the Tar Heels in January 2023 at the age of 22.
Who Is Ben Casparius? Erin Matson Boyfriend
Ben Casparius was born on February 11, 1999, in Westport, Connecticut, and is 24 Years Old.
He attended Staples High School, where excelled in baseball and was widely regarded as the top player in the state.
Additionally, Perfect Game recognized him as the 22nd-best shortstop in the country.
In recognition of his outstanding performance in 2017, he was bestowed with the Connecticut Gatorade Player of the Year award.
Moreover, he played a crucial role in leading Staples High School to a State Championship victory.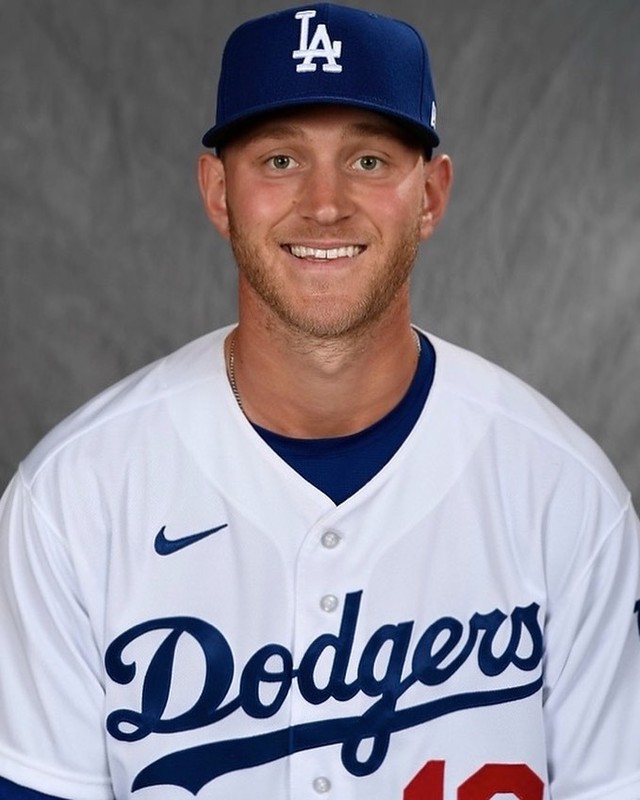 Erin Matson Boyfriend Is MLB Player (Source: Instagram)
During his first year at the University of North Carolina Athletics, Ben made a significant impact as a pitcher.
Following the 2019 season, Ben transferred to UConn. He was drafted by the Los Angeles Dodgers in the 5th round of the 2021 MLB Draft. He was then assigned to the High-A Great Lakes team, and in June 2023, he was moved to the Double-A Tulsa team.
Ben And Erin's Relationship Timeline
Erin and Ben are believed to have started dating while attending college. Being excellent athletes, they probably bonded over their shared love for sports.
Erin was the first to publicly confirm their relationship by sharing a picture of herself and Ben embracing on social media in July 2019.
Since then, the couple has remained profoundly connected and inseparable.
Erin, The Youngest College Head Coach To Win A National Championship
On November 19, 2023, Erin Matson's Tar Heels secured victory in the NCAA field hockey national championship.
This achievement marked a milestone for Matson, crowning her as the youngest NCAA Division I coach to win a national title.
Matson, transitioned into coaching the Tar Heels this season after a remarkable tenure winning four national championships as a player.
UNC emerged victorious with a 2-1 win against Northwestern, sealing the title after a penalty shootout.