Donovan Henry, the younger brother of the NFL player Derrick Henry, followed in his footsteps into football. An offensive linesman at Ottowa University, the younger Henry aspires to enter NFL.
No wonder Donovan also wants to shine his name as his elder brother, who currently plays as running back for the Tennesse Titans.
Derrick, nicknamed "King Henry," was the round two of the 2016 NFL draft pick of the Tennessee Titans.
Since then, he has not looked back & is a two-time NFL rushing touchdowns leader & NFL rushing yards leader.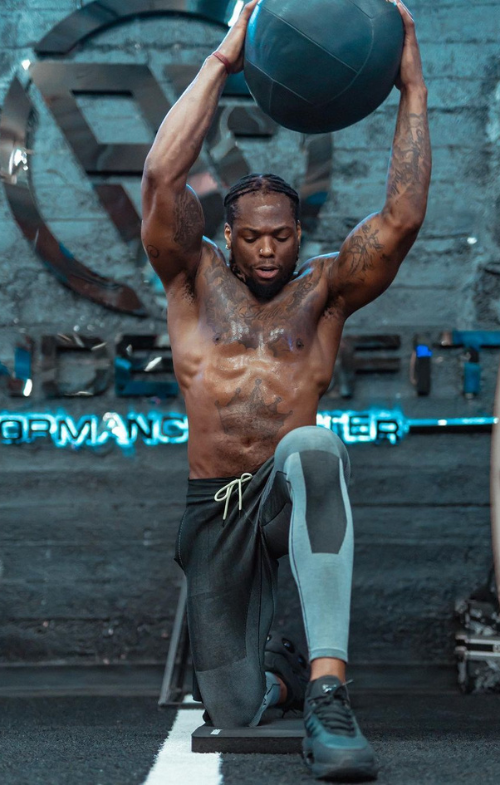 Derrick Henry is one of the most anticipated NFL running back who never ceased to impress with his intense gameplay. Since the 2016 NFL draft, the American NFL star has been playing for the Tennessee Titans.
Henry, who was born and raised in Yulee, Florida, set a record for the most career rushing yards in high school football with the Yulee Hornets.
Derrick Henry Brother: Donovan Henry
Donovan was an All-Conference and All-District performer in football. Henry was a regional track meet qualifier. He was born to Stacy Veal and Derrick Henry Sr.
He graduated from Yulee High School in 2021. Donovan is on the way to attending the same levels of success as his brother Derrick.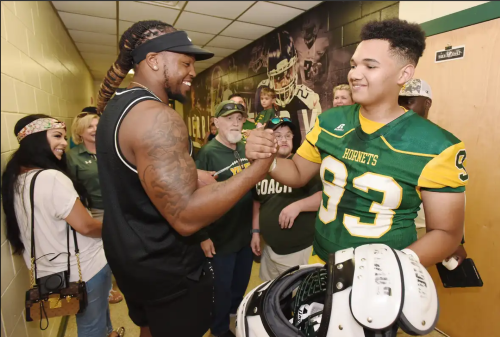 He is regarded as one of the key members of the current Yulee Hornets squad. He is also following his brother's footsteps in his life and his career.
Derrick and his brother have a good relationship with each other and have a very supportive nature.
In preparation for May 16, 2019, Thursday night's spring football game, Derrick Henry greeted his brother Donovan Henry, a sophomore at Yulee High School, as he emerged from the locker room with other players.
Family Tree: Father Was Jailed Multiple Times
Derrick Henry, an American football running back for the Tennessee Titans, was born on January 4, 1994, in Yulee, Florida, U.S., to his parents, Stacy Veal and Derrick Henry Sr.
He was born when his father and mother were only 16 and 15 years old, respectively.
He has a younger brother and one sister. Henry's father, aka "Big D," was frequently missing from his life as a youngster.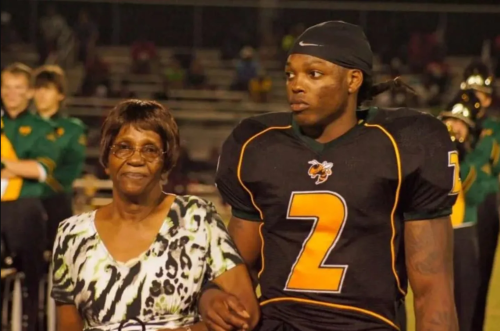 Since his father had been jailed 20 times for a variety of crimes, including drug and prostitution-related offenses. As a result, he struggled to keep a job and was frequently in and out of prison.
His mother worked as a hemodialysis technician.
Henry was mostly raised by his grandmother Gladys, who gave him the nickname "Shocka" since his birth, considering his parents' young ages, which surprised the entire family.
He grew close to his grandmother, who he credits as having a significant influence on how he was raised.
Derrick Henry's Wife And Children
Derrick is not married but is in a long relationship with his girlfriend, Adrianna Rivas. Henry has been dating Adrianna since 2016.
On May 18, 2020, Rivas gave birth to their first daughter child, named Valentina Allure Henry.
Adrianna Rivas was born on May 3, 1994, in Odessa, Texas, to Simona and Joe Rivas.
A graduate of the University of Texas Arlington, Adrianna Rivas holds a Bachelor of Arts degree in Public Relations.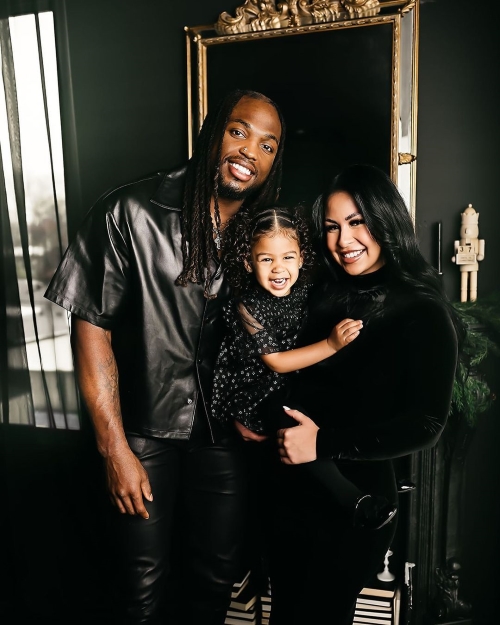 She graduated with a bachelor's in public relations. Adrianna did not give up her career or degree to become a WAG.
She has experience working as a guest service representative for the prominent Marriott International. She is an extrovert by nature, so that explains everything.
Adrianna becomes an integral part of Henry's family, providing a support network in his life career. She offers assistance, care, and love in his life, contributing to a sense of unity and togetherness.