Derrick Henry Jr. is a well-known and accomplished professional American football player. He is famous for his imposing rushing game and larger-than-average stature.
The running back for the Tennessee Titans of the NFL has a net worth of about $3 million as of 2023. His performance in the field shows that his net worth will rise further in the future.
While much is known about Henry Jr.'s on-field successes, less is known about his personal life and family background. In this article, we will explore the lesser-known story of Derrick Henry Sr., Henry Jr.'s Father.
Despite being largely absent from his son's childhood due to legal troubles and incarceration, Henry Sr. has significantly impacted Henry Jr.'s life and development.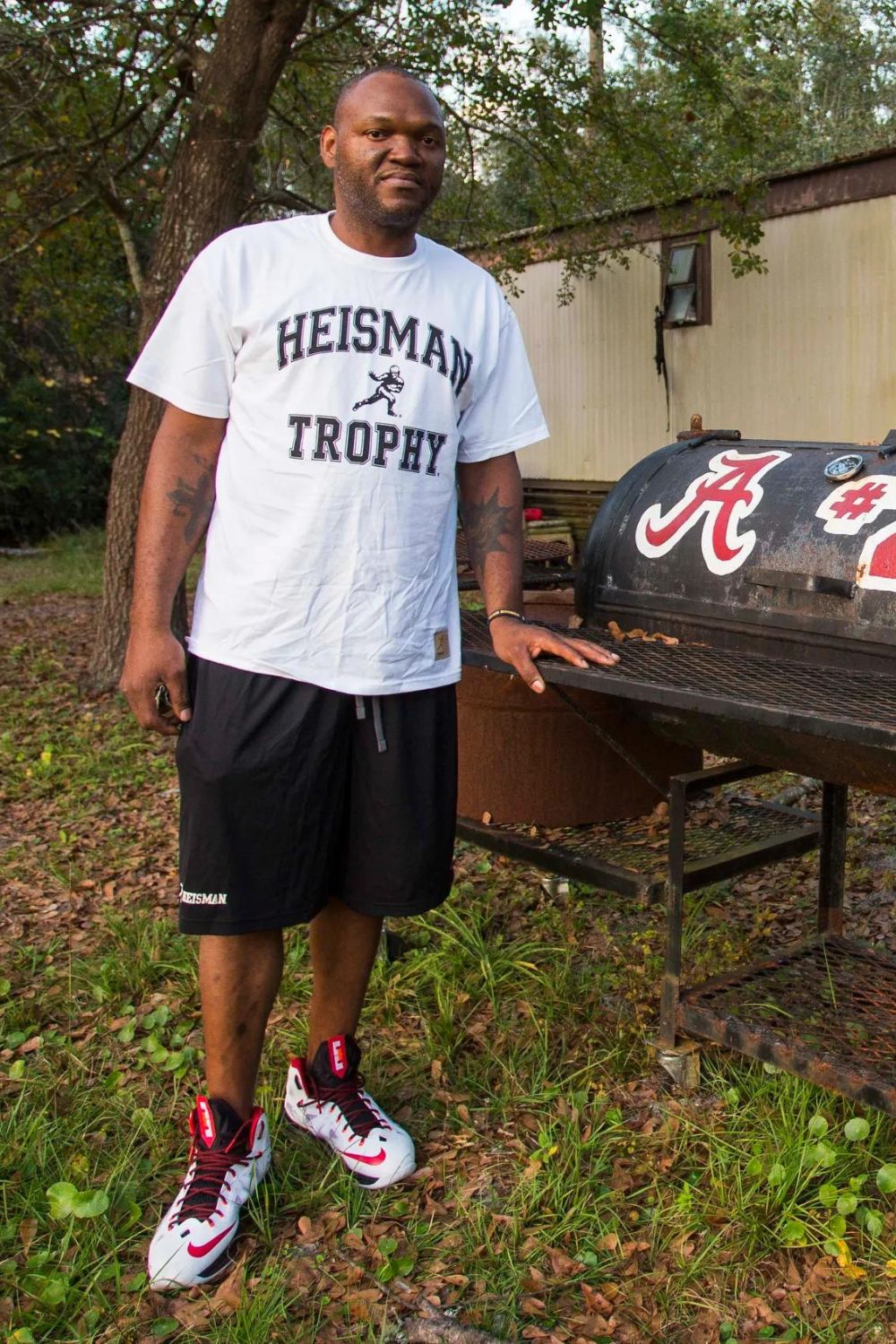 This article will delve into the complex and often difficult relationship between father and son. Likewise, we will also talk about the family's role in shaping Henry Jr.'s journey to success.
Before starting the discussion, let us look at some quick facts about Derrick Henry Jr.'s father.
Derrick Henry Father | Quick Facts
| | |
| --- | --- |
| Full Name | Derrick Henry Sr. |
| Popular As | Derrick Henry Jr.'s Father |
| Birthday | Not known |
| Height | Not known |
| Weight | Not known |
| Religion | Christianity |
| Nationality | American |
| Ethnicity | Mixed |
| Mother's name | Gladys Henry |
| Marital Status | Not Clear |
| Partner | Stacy Veal |
| Kids | Derrick Henry Jr, Donovan |
| Sexual Orientation | Straight |
| Arrested | More Than 20 Times |
| Daughter In Law | Adrianna Rives |
| Granddaughter | Valentina Allure Henry |
| Net Worth | Unknown |
| Social Media of Derrick Henry Jr. | Instagram, Twitter |
| Merch of Derrick Henry Jr. | Signed Jersey |
| Last Update | June, 2023 |
All About Derrick Henry's Father
Derrick Henry Sr., the father of NFL player Derrick Henry Jr., had a tumultuous and troubled past, with a history of legal issues and incarceration.
At 17, Henry Sr. was arrested for possession of cocaine and subsequently spent much of his son's childhood in and out of prison. Henry Sr. ended up with 20 arrests for drug and prostitution-related offenses.
While Henry Sr. was serving his time, his paternal grandmother, Gladys Henry, took on the role of caregiver and provider for young Derrick Jr.
Gladys worked hard to support her grandson, leaving early in the morning to clean rooms at the Holiday Inn and returning at night to cook and clean for the family.
She worked long hours to support Henry Jr. and provide a stable and nurturing environment for him to grow up in.
Likewise, the old woman also played an important role in shaping Henry Jr.'s values and character, encouraging him to excel in school and reminding him constantly to put God first.
While Henry Sr.'s actions may have impacted his son's upbringing, it is clear that Henry Jr. has not let any challenges define him.
Through hard work, determination, and the support of loved ones, he has overcome obstacles and emerged as a talented and accomplished athlete.
Derrick Henry Father | Marriage and Kids
As a teenager, Henry Sr. was in a romantic relationship with Stacy Veal. When the couple had Henry Jr, Henry Sr. was only 16 years old, and Stacy was 15. Henry Jr. was yet to turn three when his father was arrested for possession of cocaine.
In addition to Derrick Jr., Henry Sr. has another child named Donovan, who plays college football as an offensive lineman at Ottawa University.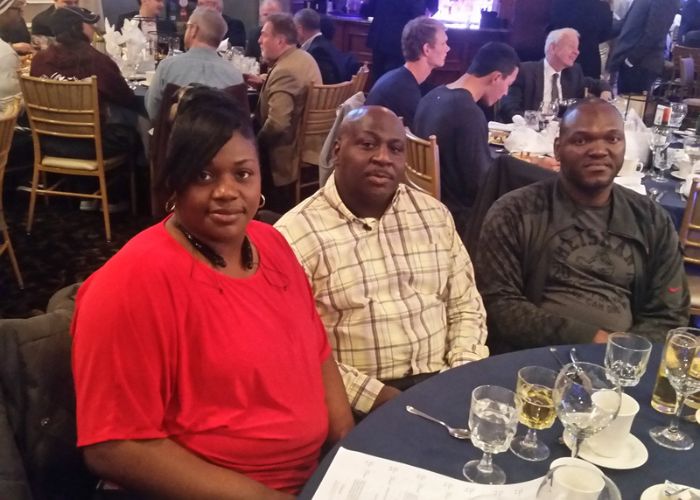 It is not clear if Henry Sr. has any other children or what his current relationship with his children is like.
It sounds like Derrick Henry Jr.'s mother, Stacy Veal, has had a more stable and consistent presence in his life. Stacy worked as a hemodialysis technician and later remarried.
It is unclear what impact, if any, her work and re-marriage had on Derrick Jr.'s upbringing or his relationship with his mother.
Derrick Henry Father | Family Members
Daughter in law
Adrianna Rivas Colmenero is the girlfriend of Tennessee Titans running back Derrick Henry Jr. Hence, she is the daughter-in-law of Derrick Henry Sr.
Rivas was born and raised in Texas. The beau grew up with her older brother Daniel and her parents, Mr. Joe Rivas and Mrs. Simona Rivas.
Rivas and Henry have been in a relationship since 2016, and they currently reside in Nashville, Tennessee, with their two pet dogs, Nala and Nino.
Adrianna is a successful business owner, running her own company, "Attraction by Adrianna," which specializes in eyelash extensions.
She is also highly educated, earning a Bachelor of Arts in Public Relations from the University of Texas at Arlington in May 2016.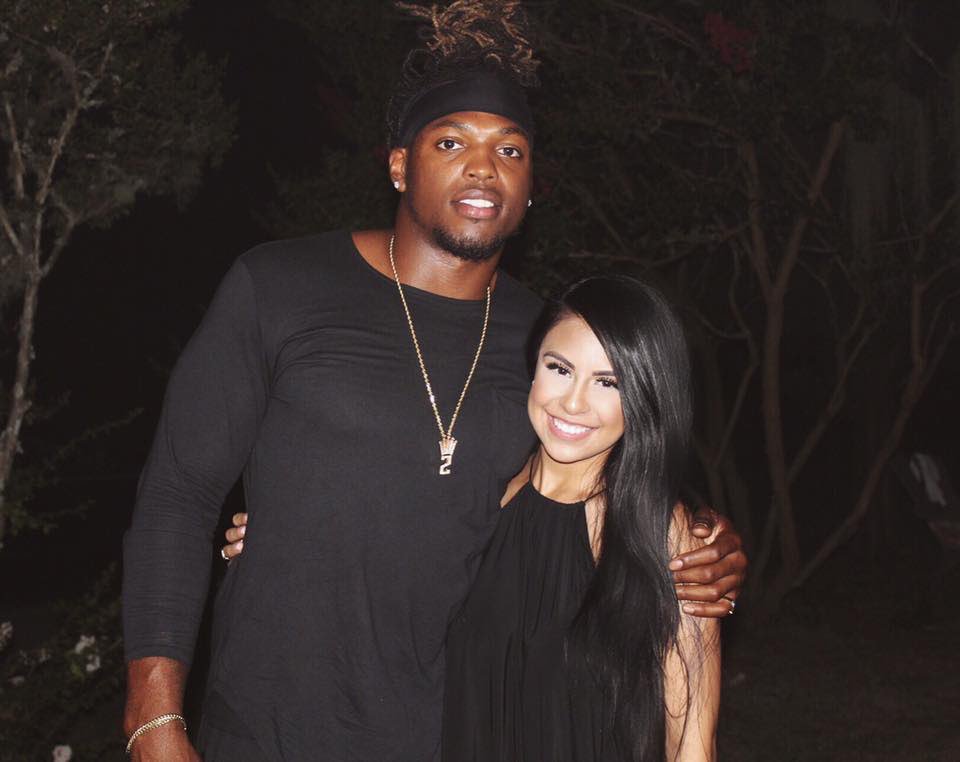 Before starting her own business, Rivas worked as a guest service agent for Marriott International. She also worked as an Account Executive for Technifax Office Solutions.
While not much is known about the specifics of Rivas's relationship with Henry Sr., it is clear that she is an important and influential presence in the life of her boyfriend, Derrick Henry Jr.
Rivas has supported and guided him through the challenges of the NFL world, and she has also built a successful career of hers.
Granddaughter
Valentina Allure Henry is the newborn daughter of Tennessee Titans running back Derrick and his girlfriend, Adrianna.
She was born on May 18, 2020, and has brought new joy and challenges into her parents' lives.
View this post on Instagram
Derrick Henry Jr. is determined to be a present and involved father to his daughter Valentina Allure Henry.
The player seems dedicated to being there for his daughter and providing her with the love and support he may not have received from his father, Derrick Henry Sr.
Derrick Henry Father | Popularity Graph
The graph below shows the popularity trend of Derrick's father in the past 12 months. The figure is based on internet searches.
The popularity graph above shows that many people are interested to learn about Derrick Henry's father and that he is quite popular.
Derrick Henry Jr. | Frequently Asked Questions
Was Henry Jr. close to his grandmother?
Derrick's grandmother, Gladys, was a loving and influential person in Henry Jr.'s life. After her death in September 2016, Henry Jr. paid tribute to his grandmother's determination and devotion through a moving letter.
Is Derrick Henry a vegan?
Yes, Derrick, along with his wife, are vegan.