Ginny MacColl is 71 years old multifaceted individual, excelling in various fields throughout her life. Not only is she an accomplished actress known for her captivating performances in films such as "Poms," "Stars Fell On Alabama," and "Outcast," but she also had a remarkable career as a former Broadway dancer.
Ginny fearlessly embraced a new challenge by participating in the renowned competition, American Ninja Warrior.
Her determination and perseverance have enabled her to join the ranks of the show's esteemed competitors, showcasing her physical prowess and mental fortitude.
Beyond her professional achievements, Ginny is a loving mother, fantastic wife, and grandmother.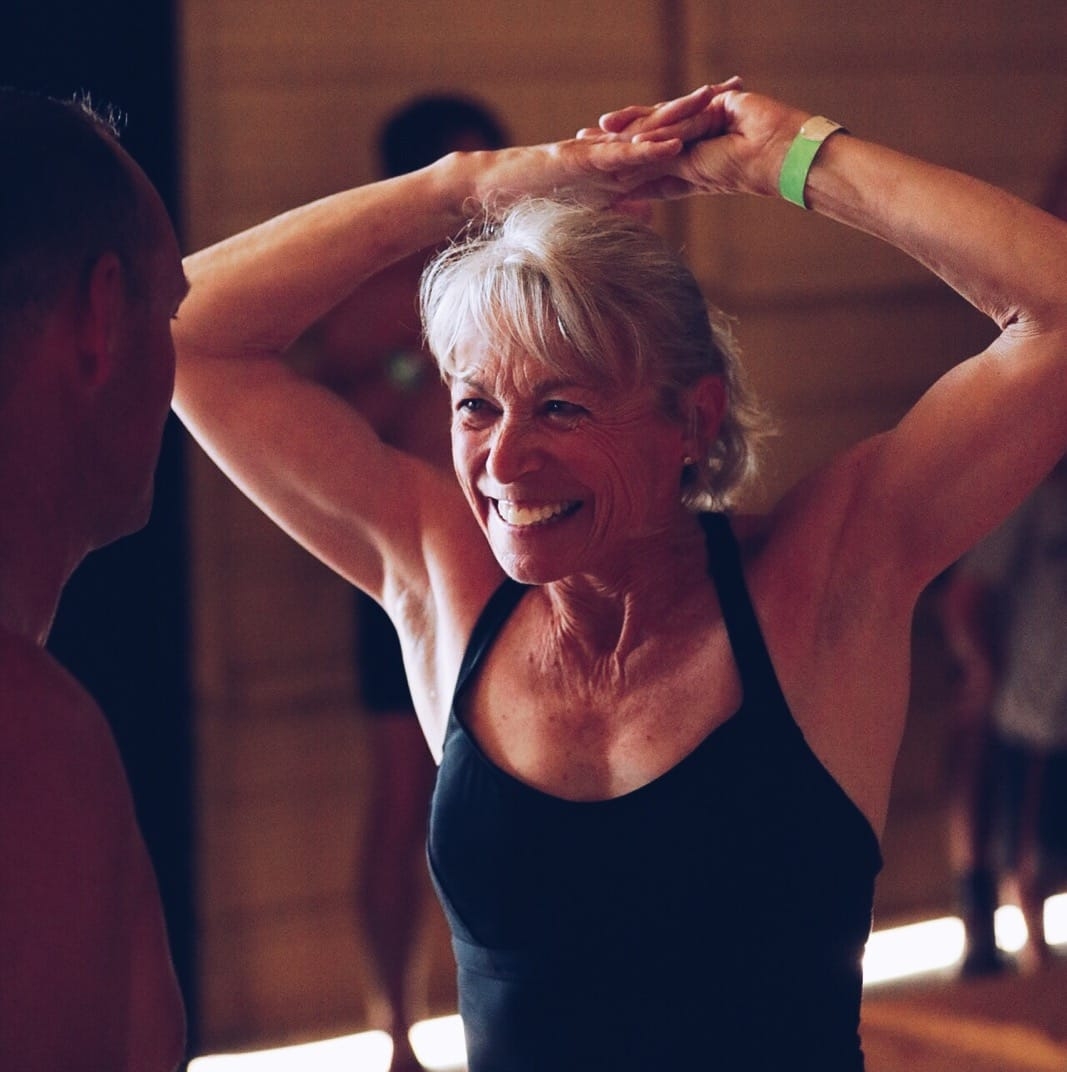 Her daughter, Jessie Graff, is an athlete and stuntwoman who has shattered records as a female competitor on American Ninja Warrior.
Jessie's remarkable accomplishments have served as a continuous source of inspiration for Ginny, motivating her to push boundaries and embrace new adventures.
With Ginny's diverse talents, determination, and the support of her remarkable family, she continues to defy expectations and pursue her passions, leaving an indelible mark on the worlds of entertainment and athletics.
Who Is Jessie Graff Mom, Ginny MacColl?
Ginny MacColl is a remarkable individual whose talents span across acting, dancing, and athletics.
Recognized for her notable film roles and her appearances in the thrilling competition American Ninja Warrior (2017-2018), Ginny's diverse career showcases her passion and dedication.
Originally hailing from Knoxville, Tennessee, Ginny's journey in the entertainment industry began in New York City, where she pursued her love for dance and acting.
During her time in NYC from 1973 to 1976, she graced both Off-Broadway and Broadway stages, captivating audiences with her performances.
Additionally, Ginny made her mark in the advertising world, starring in over 100 national and regional commercials from 1976 to 1991, showcasing her versatility and charisma.
Following a 20-year hiatus from acting to focus on raising her children, Jessie and Darren Graff, alongside her husband, Dick Ishler, Ginny embarked on a new chapter in her career, reigniting her passion for acting in Southport, NC.
During this time, she also discovered a newfound interest in strength training, drawing inspiration from her daughter, Jessie Graff, a renowned stunt actress and record-breaking female competitor on American Ninja Warrior.
Guided by her empowering slogan, "Strength is Ageless," Ginny continues to inspire seniors to prioritize their fitness and well-being.
In addition to her professional accomplishments, Ginny cherishes her role as a proud grandmother to Marley Graff. She is also a loving stepmother to three stepchildren: Talon, Kyle, and Courtney.
Ginny MacColl Age
While Ginni's exact birthday remains undisclosed, based on available information, she is believed to be 71 years old as of the current year 2023.
This indicates that she was born in 1952.