Shaquil Barrett wife and Barrett are in grief as they lost their 2-year-old, youngest child, Arrayah Barrett. What could be more devastating than this for the parents?
Shaquil Akeem "Shaq" Barrett is an American football player who is currently playing as an outside linebacker for the Tampa Bay Buccaneers in the National Football League.
Shaq came to this world on November 17, 1992, in Baltimore, Maryland. The player started to play football when he was in college at Nebraska-Ohama in 2010.
Due to some reason, the college eliminated its football program after the 2010 season, and after that, he transferred to Colorado State to continue his journey.
During his four seasons with the Denver Broncos, Akeem was recognized as a standout special teams player and pass rusher.
Additionally, Shaquil was named to the Pro Bowl after he led the NFL in sacks in 2019.
Not to mention, Barrett played a vital role in the Buccaneers' Super Bowl LV victory in 2021. Shaq made two sacks and two forced fumbles in the game.
Shaquill Barrett Wife And Kids
Shaquille Barrett wife, Jordanna Barrett, is a founder of the fifty50 Foundation. It is a non-profit organization that seeks to fill children's hearts back up and is dedicated to serving children in the foster care system.
The couple got married on February 2, 2012, as she was pregnant with her first child, Shaquil Junior.
Shaquil was 19 years old when he had their first child, and Jordanna had just finished high school. Moreover, the player had just moved to Colorado University and was focusing on his career.
Furthermore, after two years of marriage, they had their second child, Braylon Barrett. During that time, the couple was all set.
In 2015, they welcomed their third child and first daughter, Aaliyah Barrett, and on April 19, 2021, they had their youngest child and second daughter, Arrayah Barrett.
Tragically, a few weeks after the youngest's 2nd birthday, she died.
What Happened To Arrayah Barrett?
The couple just celebrated Arrayah Barrett's (their fourth child's) 2nd birthday on April 19, 2023.
Shaquil Barrett posted on Instagram, "Happy 2nd birthday to my cutie girl. So sweet and cute. You made our family complete. I love you, baby girl.😘"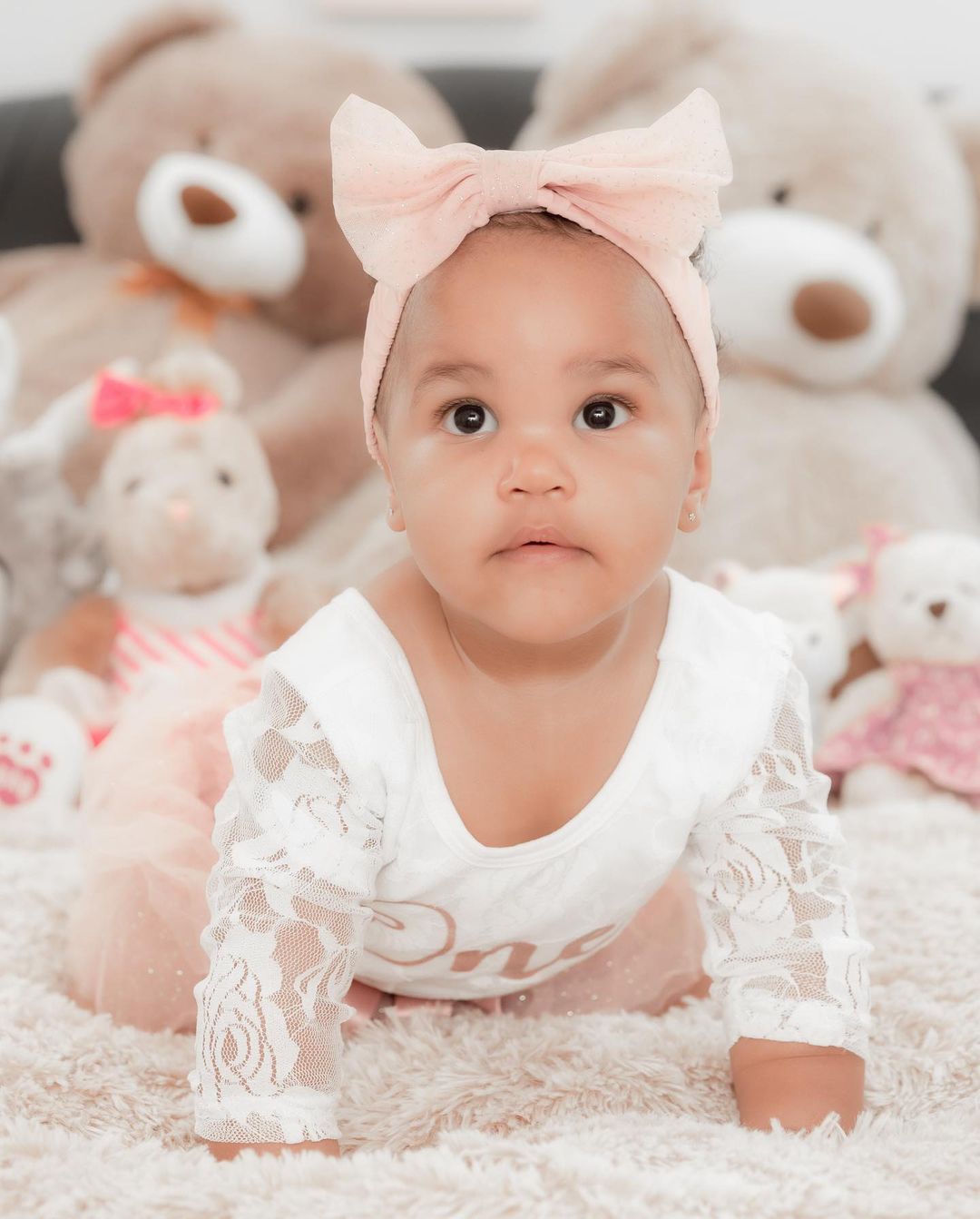 Unfortunately, Shaquill and Jordanna had to lose their two-year-old daughter after 10 days after her birthday. Around 9:30 a.m. on April 30, Arrayah fell into the pool and was rushed to the hospital.
The youngest child was taken to the nearby hospital, but her revival was not a success. After some treatment, the doctor announced her death.
The Buccaneers' official page posted a photo on Instagram saying, "Today's tragic news is heartbreaking for all members of the Buccaneers family," the team said in a statement.
"Our thoughts and prayers are with Shaq, Jordanna, and the entire Barrett family during this unimaginably difficult time. While no words can provide true comfort at a time such as this, we offer our support and love as they begin to process this very profound loss of their beloved Arrayah."
According to Tampa police, the investigation is going on, but there is no suspicion, and the beautiful angel Arrayah's death is just an accident.
The Barrett family is in grief, and it is a hard time for all the family to lose this young and amazing soul.