Curt Schilling wife, Shonda Schilling, has gone through a lot in her life. She was diagnosed with skin cancer and breast cancer.
Former MLB star Curt and his wife have been married for 31 years. They are parents to four children: Gehrig, Gabriella, Garrison, and Grant.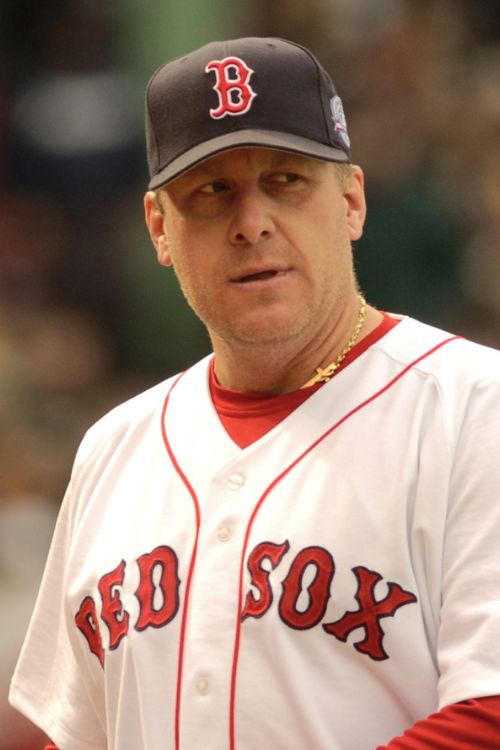 Curtis Montague Schilling, born in 1966, is a renowned former Major League Baseball right-handed pitcher and media commentator for BlazeTV.
He played a pivotal role in the Philadelphia Phillies' 1993 World Series appearance and clinched championships with the Arizona Diamondbacks in 2001 and the Boston Red Sox in 2004 and 2007, earning the World Series MVP title in 2001.
Schilling's impressive career includes a remarkable postseason record and membership in the 3,000 strikeout club. Post-retirement, he founded Green Monster Games, later renamed 38 Studios, and released Kingdoms of Amalur: Reckoning in 2012.
Schilling, known for his conservative views, is a radio personality and joined Breitbart in 2016, continuing to make an impact beyond the baseball field.
Who is Shonda Schilling, Curt Schilling Wife? Wikipedia and Age
Curt Schilling has been married to his wife, Shonda, for 31 years. The two tied the wedding knot on 7 November 1992.
Shonda Schilling, born on November 23, 1967, in Dundalk, Maryland, USA, identifies herself as a "Mother, Author, Bulldog Enthusiast" on her Instagram.
Both Curt and Shonda have gone through a lot in their life. Shonda survived melanoma and also had to undergo treatment for breast cancer. Her husband, Curt, was also diagnosed with throat cancer in 2014.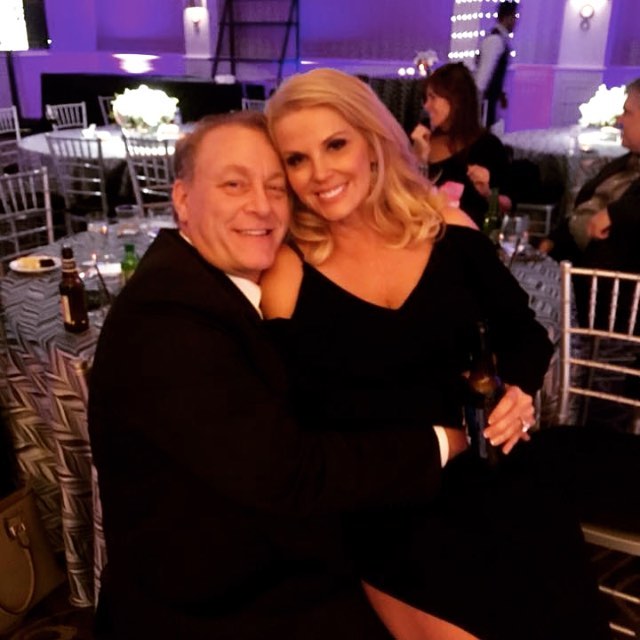 In addition to her personal health issues, she also faced significant challenges related to her children's health. All of her children had ADHD, and her middle son was diagnosed with Asperger's syndrome.
Despite these challenges, she channeled her experiences into writing, chronicling her family's journey in her book, The Best Kind of Different: Our Family's Journey with Asperger's Syndrome.
This heartfelt account sheds light on their experiences with Asperger's syndrome and ADHD, aiming to provide support and understanding to other families facing similar situations.
Curt Schilling Kids
Curt and his wife are parents to four children: Gehrig, Gabriella, Garrison, and Grant. All of them had health issues of their own growing up.
However, with the support of their family and loved ones, they are now doing good.
Gehrig Schilling
Gehrig, the oldest son of Curt and Shonda Schilling, faced the battle of anorexia during his middle school years. He bravely confronted this disorder, eventually overcoming it with the support of his family.
Despite his struggles, Gehrig found strength in his experiences, becoming a mentor to others dealing with similar issues. His resilience and honesty have inspired those around him.
Gabriella Schilling
Gabriella is the only daughter of the Schilling family. She pursued her education at the University of Tennessee, Knoxville, where she obtained a Bachelor's degree in Communication and Media Studies in 2022.
Prior to this, she attended Towson University, focusing on Mass Communication/Media Studies.
Currently, she works as a Logistics Consultant at Axle Logistics, showcasing her dedication to her career and personal growth.
Grant Schilling
Grant Schilling was diagnosed with Asperger's syndrome. He graduated from Lasell University in May 2023.
Shonda, in her book, shared her family's experiences with Grant's diagnosis, celebrating his successes and learning from the challenges.
Grant's story serves as an intimate portrait of a family embracing differences and finding strength in understanding and acceptance. He is an inspiration to many.
Garrison Schilling
Garrison Schilling, the youngest son of Curt and Shonda Schilling, has made a significant life decision by joining the U.S. Marine Corps.
Curt, being a proud father, shared the news on X in January 2023. Garrison recently completed Intelligence School, marking the beginning of his Marine journey.
Frequently Asked Question
Who is Curt Schilling Wife?
Curt Schilling wife is Shonda Schilling.