After a Halloween picture of Taylor Heinicke with an anonymous girl was posted on Heinicke's Instagram story. Fans were quick to make assumptions.
People, upon seeing the quarterback Taylor Heinicke with a girl who keeps her information entirely private, have assumed that she is his girlfriend.
However, On Halloween day, Heinicke posted an intriguing picture with the girl, and it rapidly went viral among football fans.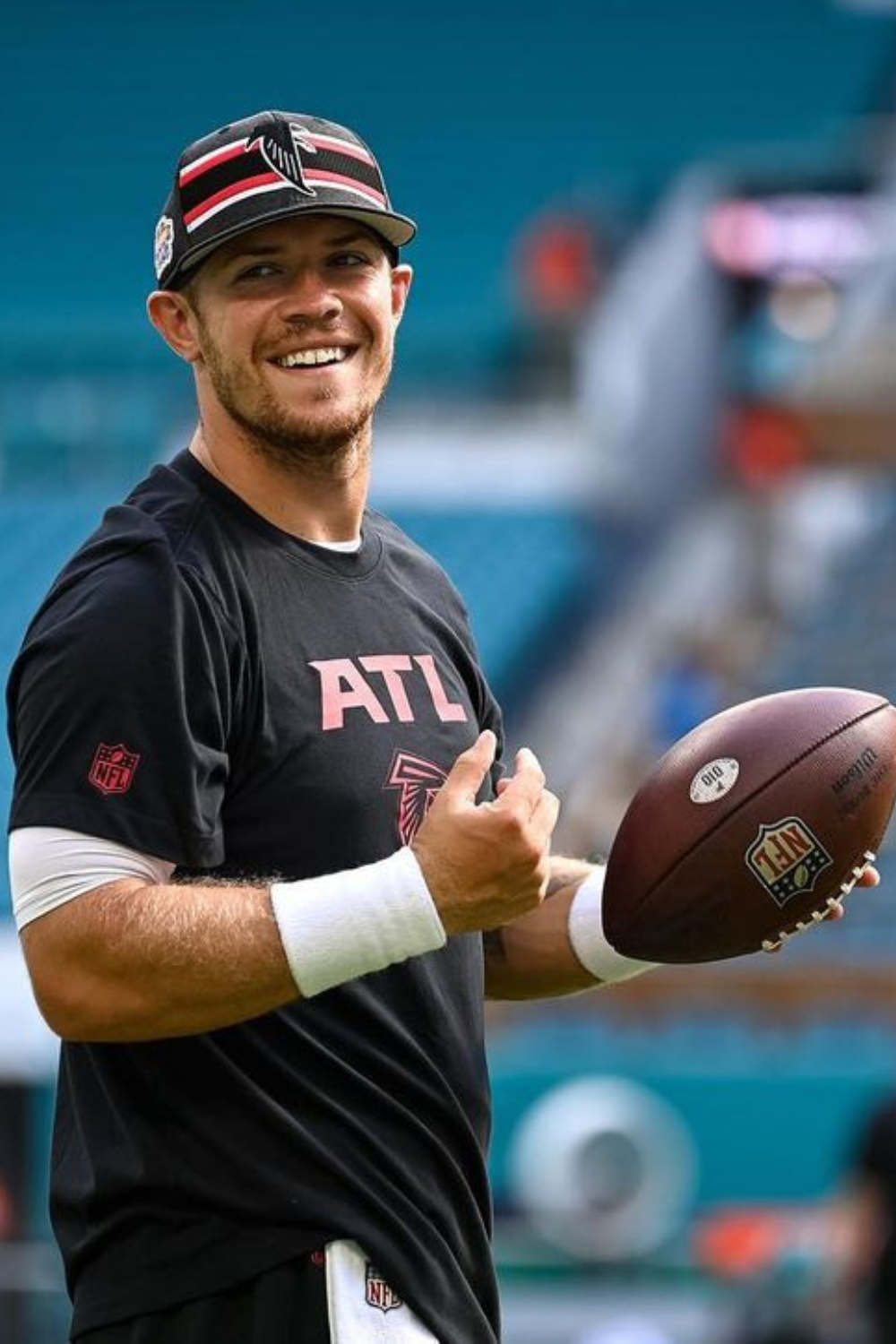 Taylor Heinicke, born on March 15, 1993, is an American football quarterback who plays for the Atlanta Falcons in the National Football League (NFL).
He attended Collins Hill High School and achieved all-state selection after leading Collins Hill to a 10-4 record and a trip to the Class AAAAA semi-finals as a junior.
In 2011, Heinicke received an athletic scholarship to enroll at Old Dominion University and played for the Old Dominion Monarchs football team.
After the 2015 NFL Draft, Heinicke went unselected but signed with the Minnesota Vikings as an undrafted free agent.
Heinicke, after playing for various teams like the New England Patriots and others, joined the Atlanta Falcons in 2023.
Taylor Heinicke Girlfriend: Viral Halloween Costume
On Halloween night, Taylor posted a picture with a girl on his Instagram story, featuring the "deer in the headlights" concept.
The headlights are strategically placed on the chest of the girl as Heinicke plays the role of the deer.
Other couples have also chosen the look this Halloween, but Heinicke and his rumored girlfriend might be the most famous to adopt it.
Furthermore, the picture swiftly went viral among fans, who began commenting on it. One fan wrote, "Taylor nailed the look."
Another fan commented, "He is the luckiest for signing a $14 million deal with the Atlanta and now having a girl for himself."
Additionally, media shared the screenshot on media platforms, captioning it as "Taylor with the best Halloween costume of all time."
While some people showed their love for the look, others didn't hesitate to express their opposing views.
Many individuals wrote, questioning why everyone was so enthusiastic about a costume they had seen on numerous occasions.
While others wondered why everyone was behaving as if they had invented the costume.
However, some fans were curious about the girl's identity. It hasn't been confirmed that she is his girlfriend.
The picture and the girl have generated increased curiosity among his fans, considering his known single status at this time.
One fan asked, "Who is this girl? Is she his girlfriend?" Additionally, some fans on TikTok are speculating that she is his girlfriend.
Taylor Heinicke Family: Parents And Siblings
Taylor's father, Brett Heinicke, was a skilled athlete who excelled in golf during his high school and college years.
He achieved the distinction of becoming a state champion in high school golf and continued to showcase his talent while playing for the University of Hawaii.
Despite his proficiency in golf, Brett never pushed his son, Taylor, to follow in his footsteps on the golf course.
Tragically, in 2011, Brett Heinicke suffered a fatal heart attack at the age of 50, leaving a void in the family.
However, information about Taylor's mother, Diane, remains relatively scarce. Their parents' divorce took place when Taylor was a junior in high school.
Following the divorce, Diane later married Mike Dodsworth, and an interesting connection emerged as all three—Brett, Diane, and Mike—had been high school classmates.
Additionally, Taylor has an older sister named Lauren McAndrew, adding to the dynamics of his family.