Wu Yibing girlfriend, Nicole Li, is enrolled in New York University for her master's program. The young couple first met as teenagers at a tennis competition.
Nicole and Yibing's interest in tennis brought them close, resulting in a blossoming relationship.
Yibing might try his best to keep his private life out of the limelight, but Nicole hasn't shied away from showing her love.
The Chinese player has also appeared in a few of Nicole's vlogs that she uploads on YouTube. And with their romance going strength to strength, we might soon see Yibing making it Instagram official with Nicole.
Earlier this year, Wu created history after becoming the first Chinese man to win an ATP Tour-level singles final in Dallas Open.
The 23-year-old defeated South Africa born-Britsh tennis player Kyle Edmund to win the title.
Since then, the closest he has reached to winning another title was at Geneva Open, reaching the quarterfinal, but was defeated at the hands of Alexander Zverev.
He has already been knocked out in French Open, but his Argentinian partner, Pedro Cachin, has qualified in the second round of the doubles tournament.
Wu Yibing Girlfriend Nicole Li Is A Graduate Of Fordham University
Wu Yibing's girlfriend, Nicole Li, played collegiate tennis at Fordham University.
Nicole Li, born April 29, 2000, is a year younger than her tennis boyfriend. She hails from Hebei, China, and previously represented Team Shanghai at the international stages.
Li completed high school at Weil College Preparatory School and ranked no.6 in the state of Florida in the class of 2018.
In her four years at Fordham, Nicole was named an ITA Scholar-Athlete twice, and in her junior year was named All-Atlantic 10.
In her entire four-year period, Nicole made it to the Atlantic 10 Commissioner's Honor Roll.
Nicole graduated from Fordham with a marketing degree in 2022 and has shifted her focus away from tennis.
Life After Tennis For Nicole Li
While working on her bachelor's degree and playing collegiate tennis, Nicole had also been working towards gaining marketing experience.
She interned at Eldon Group for three months as a marketing analyst and later at Take-Two Interactive Software.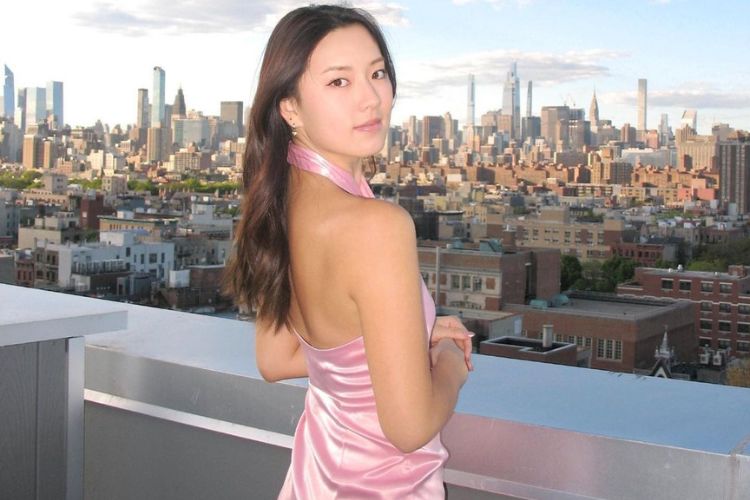 Right after graduation, Nicole enrolled at New York University for her master's degree in technology management.
She is also interning at Mastercard as an account manager and has her work shifted to Shangai, China, for summer 2023.
Nicole is quite active on Instagram and has gained 3.7K followers. Since March, Li has started to upload vlog videos on her YouTube channel, which show her attending various tennis tournaments to root for her boyfriend.
Wu Yibing And Nicole Li Are Childhood Friends
Wu Yibing met his girlfriend, Nicole Li, in China during a Nationals Tournament when they were 13.
Nicole revealed this information about their relationship in a YouTube video she uploaded in May.
The video followed the infamous Vogue format of 37 questions, with Nicole's friend asking questions about her relationship with Yibing, her favorite food, and future endeavors.
Though they might not have fallen in love at first sight, Nicole and Yibing seem to have connected years later.
The tennis star hasn't shared any pictures of Nicole on his Instagram, but Nicole has been seen in his comment section since December.
Yibing might not have shared any pictures with Nicole, but Nicole hasn't hidden her relationship with Wu. She attended US Open last year to root for him with her friends.
One of their first photos as a couple came on January 30, 2023, with Nicole captioning the post, "Vacation Over."
Yibing is also a regular feature on Nicole's YouTube channel. She vlogged Miami Open, Indian Wells Open, and recently Italian Open.
Yibing doesn't appear to talk much in the videos, and Nicole mostly shows his tennis matches and, at times, photoshoots.
Nicole is currently in Paris, France, for the French Open, so we can expect the France vlog to come soon.