Professional football player Zach Wilson is one of the six children of his parents, Michael and Lisa Wilson. Although his mom is a White American, Zach belongs to the Hawaiian ethnicity through his father.
Born in Washington, Zach's dad, Mike, spent his early years in Oahu, Hawaii, with his mother and sisters. As his parents divorced when he was a kid, he was raised by his mother as a single parent.
Even though he settled and started living in Utah after marrying Lisa Neeleman, Mike has not forgotten his native land. All of his kids have Hawaiian middle names.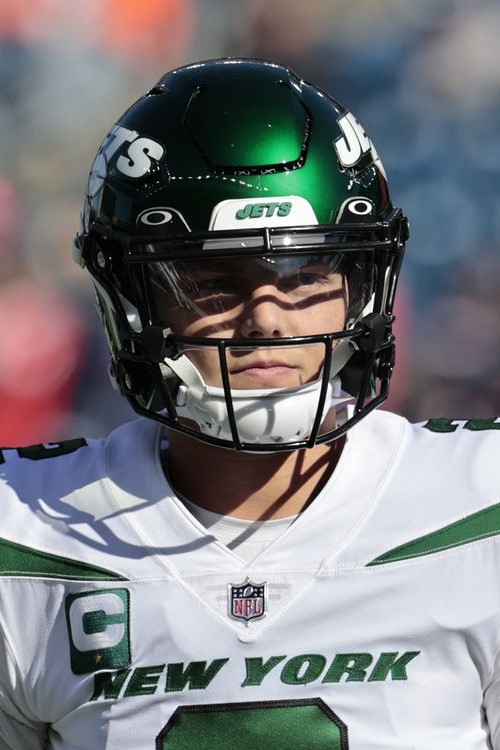 Zach Kapono Wilson, better known as Zach Wilson, is an American professional football player who plays for the New York Jets of the National Football League.
Wilson started his professional career after the New York Jets drafted him as the second overall pick in the 2021 NFL draft.
Before his NFL debut, Wilson played collegiate football for the BYU Cougars. While there, he received the Polynesian Player of the Year Award for his performance alongside USC's Talanoa Hufanga in 2020.
Moreover, Zach was regarded as one of Utah's best young football quarterbacks while attending Corner Canyon High School.
Is Zach Wilson Hawaiian?
Family Ethnicity And Origin
Zach Wilson was born to his parents, Lisa and Michael "Mike" Wilson, on August 3, 1999, in Draper, Utah.
As mentioned above, his mother, Lisa Neeleman, is a White American. However, Zach is of mixed ethnicity, as his dad, Mike Kalani Wilson, is from Hawaii.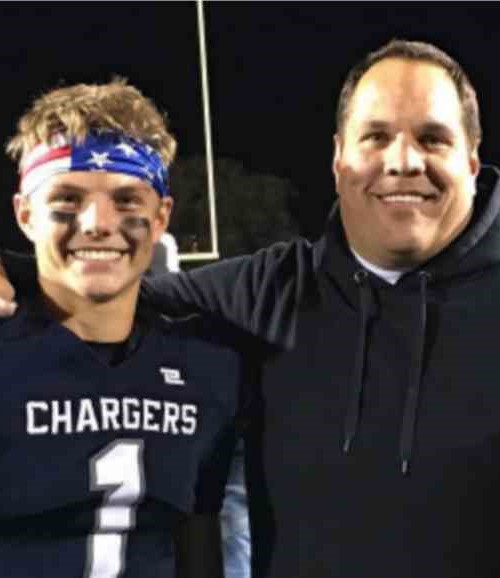 Born to a Hawaiian mother and a White American father, Mike lived with his mother and sisters in Oahu, Hawaii, until he reached college. He only moved to Utah for a college education after high school.
Although Mike later settled and became a successful entrepreneur in Draper, Utah, he still misses his home state.
As a tribute to Hawaii, Mike has given the Hawaiian middle names to all his kids. Zach Wilson's middle name is Kapono, which means righteous.
In 2020, Zach received the Polynesian Player of the Year Award for his outstanding performance in his junior season for the Cougars. The award is presented every year to a remarkable player belonging to the Polynesian descent.
Little On Zach Wilson's Family
The New York Jets quarterback Zac Wilson is the oldest son of Utah residents Lisa and Mike Wilson. Aside from Jack, they have five kids- three sons and two daughters.
Speaking of Mike's profession, he is a renowned businessman in Utah, owning multiple properties like laundromats and convenience stores. Additionally, he owns several gas stations in the city.
Besides, he was his son Zach's flag football team coach.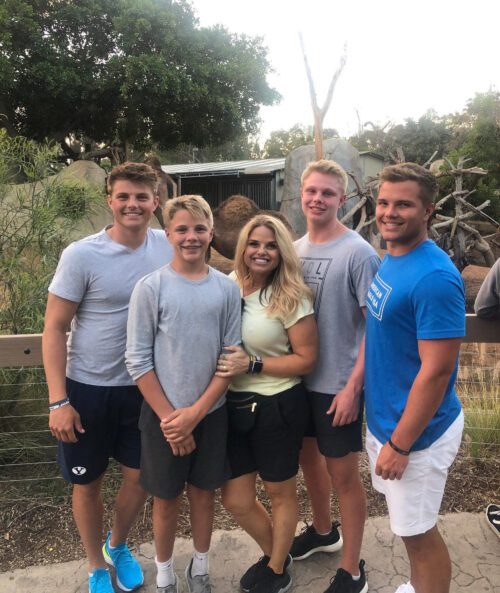 Similarly, Zach's mom, Lisa Neeleman, is a fitness instructor, social media influencer, and personal chef trainer. Aside from that, she owns a clothing line named Life Legit.
Following in his footsteps, his younger brothers, Isaac, Josh, and Micah, are also football players. Both Micah and Josh are student-athletes at BYU University.
Currently playing as a quarterback for the Corner Canyon HS football team, Isaac recently committed to play college football for the University of Utah football team.
Furthermore, his other family members include his two sisters, Whitney and Sophie Wilson.