The football quarterback, Zach Wilson, is one of six children born to his parents, Lisa And Michael Wilson.
The parents of the New York Jets quarterback have been the backbone of their son throughout his entire life.
Let's unveil more about Zach Wilson's parents and the influences that have shaped his sports journey to become an exceptional football sensation.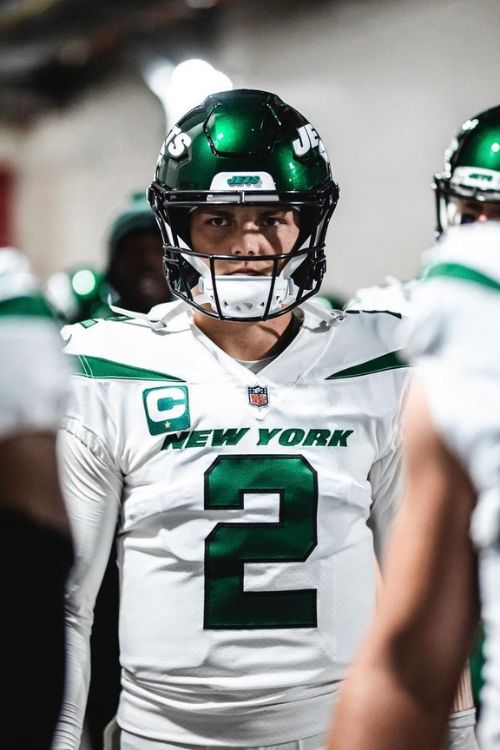 Zach Wilson is an American football quarterback of the National Football League (NFL) who plays for the New York Jets.
His career journey is a tale of perseverance, dedication, and the pursuit of excellence in American football.
Hailing from Draper, Utah, Wilson burst onto the national scene as the starting quarterback for the Brigham Young University (BYU) Cougars.
Wilson was selected by the New York Jets as the second overall pick in the 2021 NFL Draft, which was a significant moment in his career as he entered the professional ranks.
Throughout his rookie season, Zach has displayed his strong arm and ability to make plays on the move.
His performances in games, especially any standout games or memorable plays, could be considered career highlights.
Zach Wilson Parents Are His Inspiration
Zach Wilson is a rising NFL star who was born on August 3, 1999, to his parents, Michael Wilson and Lisa Wilson.
His parents have always been his biggest supporter and inspiration. They are always there to motivate him whenever he is in his lows.
The player's family often shows up for Jets' games and cheers him in every match. This encourages him to work even harder and make his family proud of his achievements.
Meet Lisa And Michael Wilson
Though Zach's parents are not from an athletic background, they have never stopped their son from pursuing their dream.
Discussing their professional life, his father, Michael Wilson, is a businessman. He started his business by purchasing a mini-mart initially and then gas stations.
Later, Michael became a thriving entrepreneur, owning multiple ventures like convenience stores and laundromats.
On the other hand, the quarterback's mother, Lisa Wilson (Neeleman), is a fitness instructor, personal chef trainer, and social media personality. Moreover, she also owns her own clothing line named Life Legit.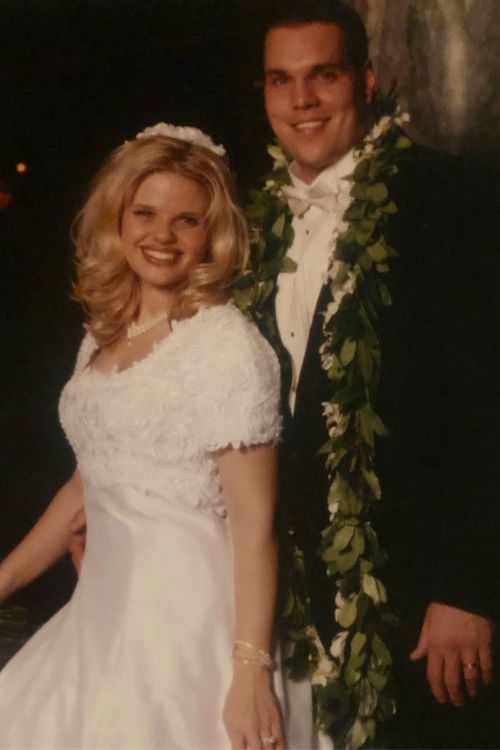 Neeleman is very active on Instagram and has 13.3k followers. She often shares her meal recipes and promotes healthy foods.
Lisa, being a supportive mother, has been involved in controversies while supporting her son. She has always been there to defend her son and appreciate him whenever someone criticizes his performance.
As per the New York Post, Neeleman also stood by Zach's side, clarifying that he was not dating one of her friends after breaking up with Abbey Gile. He's dating someone new, but it's not her friend.
Parents Relationship Timeline
Zach's parents have been married for over 2 decades. Lisa and Mike Wilson exchanged wedding vows on March 8, 1997.
Together, the couple are proud parents with a total of six children. They are Whitney Wilson, Micah Wilson, Josh Wilson, Isaac Wilson, Sophie Wilson, and Zach Wison.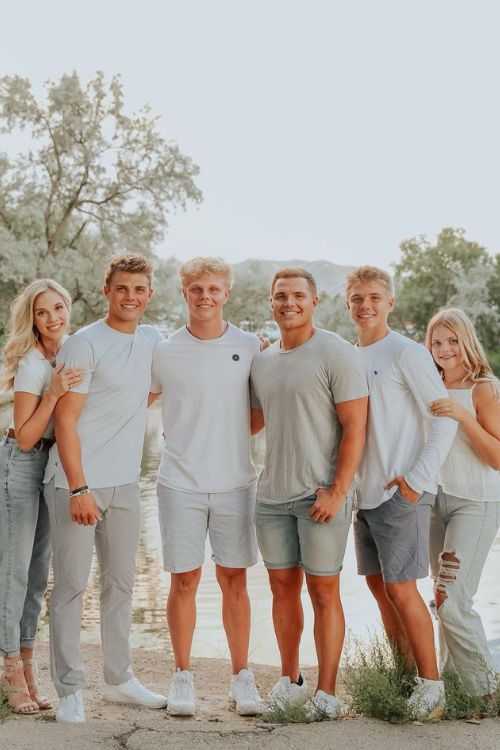 The quarterback, along with his five siblings, were raised using Mormon ideals, due to which they share tight roots in their religious beliefs.
Among his three brothers and 2 sisters, Josh and Isaac are also athletes. One of his brothers, Issac Wilson, is also a quarterback who is currently committed to the University of Utah.
Frequently Asked Questions (FAQs)
1. Who Are Zach Wilson's Parents?
Zach Wilson's parents are Lisa Wilson (Neeleman) and Michael Wilson.