Formula One is one of the highest-earning and paying sports in the world. Over the years, it has taken on a global dimension and is, along with the FIFA World Cup and Olympic Games, one of the most publicized sporting events worldwide.
Besides, the earnings from the sport can be evident in the case of the former racing driver and the current CEO of McLaren Racing, Zak Brown, who, as of 2023, has an estimated net worth of $120 million.
Zak was named the CEO of McLaren Racing on April 10, 2018, as part of an operational restructure of the McLaren Group.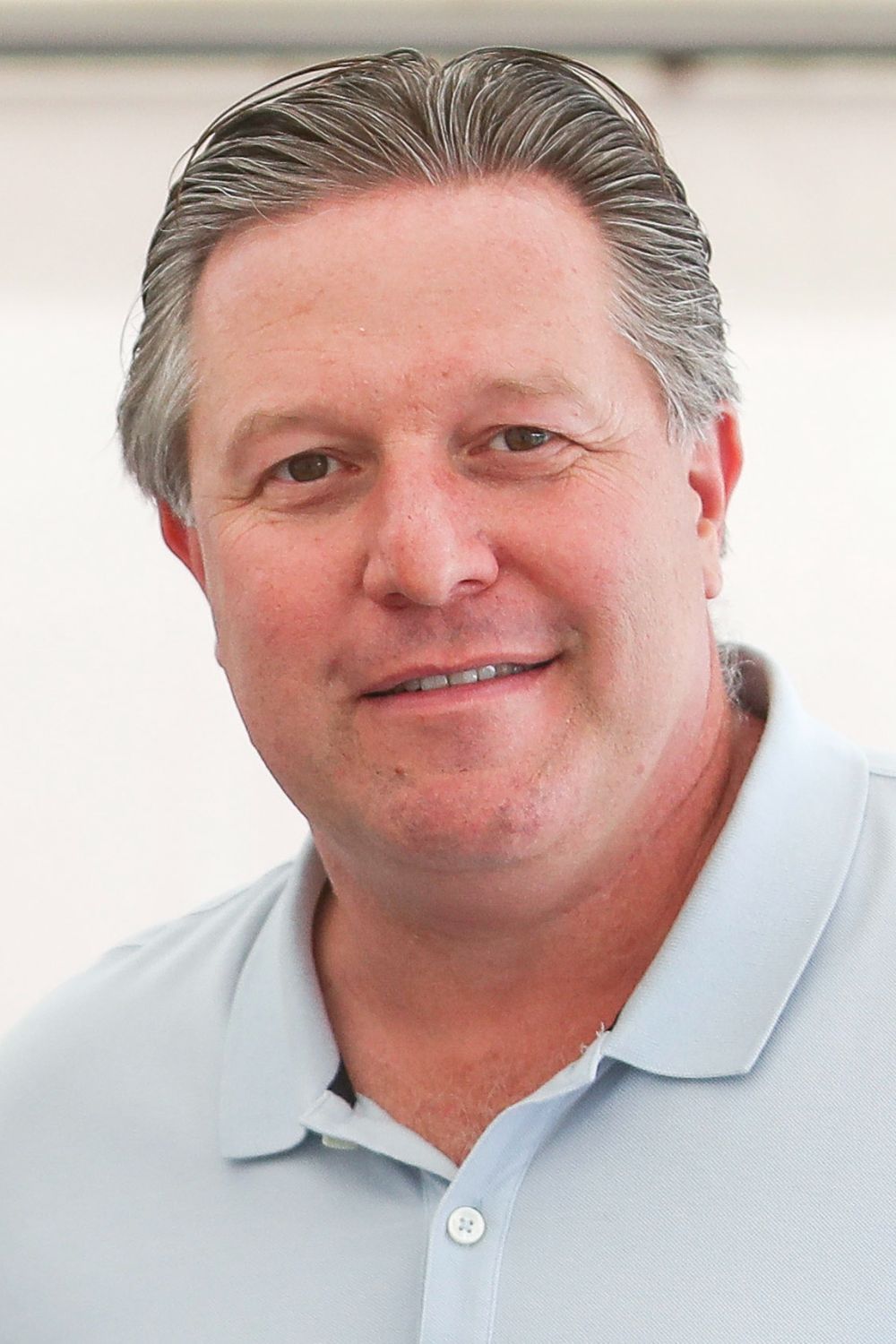 As the CEO of the racing team, his overall responsibility includes marketing, operational performance, strategic direction, and commercial development.
On December 22, 2022, Zak made his 10th appearance on The Marshall Pruett Podcast to talk about the 2022 Formula One and IndyCar season, to offer his thoughts about vintage racing and Indy cars and bringing McLaren into the new hybrid IMSA GTP formula.
Zak Brown | Quick Facts
Full Name
Zakary Challen Brown
Known As
Zak Brown
Nickname
Zak
Birthdate
November 7, 1971
Age
51 Years Old
Birthplace
Los Angeles, California, United States
Current Residence
Surrey, England
Father's Name
Not Known
Mother's Name
Not Known
Siblings
One Brother
Nationality
American
Marital Status
Married
Spouse
Tracy Brown
Children
McGuire Brown and Maxwell Brown
Religion
Not Known
Hair Color
Grey
Eye Color
Brown
Ethnicity
White American
Zodiac Sign
Scorpio
Profession
Motorsport Executive, Businessman, and Former Racing Driver, CEO of the McLaren Racing
Net Worth
$120 Million
Championship Titles
International Kart Federation (1988-90)
Previous Series
British GT Championship

Le Mans Classic

Britcar

FIA GT Championship

Indy Lights

Toyota Atlantics

German Formula Three

Rolex Sports Car Series

Awards & Achievements
NASCAR Power List (2012)

Formula One Power List (2013-2019)

Jim Trueman Award (1992)

RFA Promising Young Star (1986)

Social Media
Instagram, LinkedIn, Twitter
Last Update
September 2023
Zak Brown | Early Life
Zak Brown was born Zakary Challen Brown on November 7, 1971, in North Hollywood, California, United States.
Not much is known about his family background or early education, but in one of the podcasts, he revealed that he attended the local school in San Fernando Valley.
Brown fell in love with cars and racing when he was 10 and went to the 1981 Long Beach Grand Prix with his family.
But it was not until his high school when he went to another racing event, the 1987 Long Beach Grand Prix, that he decided he wanted to try and become a professional racing driver.
Brown had a few watches he had won on Wheel of Fortune Teen Week, which he pawned in the Valley to buy himself a go-kart.
To pawn items in the pawnshop in LA, you need to be over 18, but Zak somehow managed to sneak some cash out of it to treat himself to a kart.
Despite not having anyone in the family in racing, he beat the odds and became one of the most notable figures in Formula One and the racing world in general, which is an inspiration to folks all around the world to pursue their dream.
Zak Brown | Early Racing
Zak Brown began his racing career in karting in 1986. He won 22 races in five seasons, from 86 to 90.
After that, he moved to Europe and won Formula Ford 1600, his first win at England's Donington Park.
In 1992, he secured top-ten finishes in Formula Opel-Lotus Benelux Series and ended up 4th in the series the following year.
In 1995, Brown made his Indy Lights debut at Laguna Seca. The following year he competed in a German Formula Three Championship.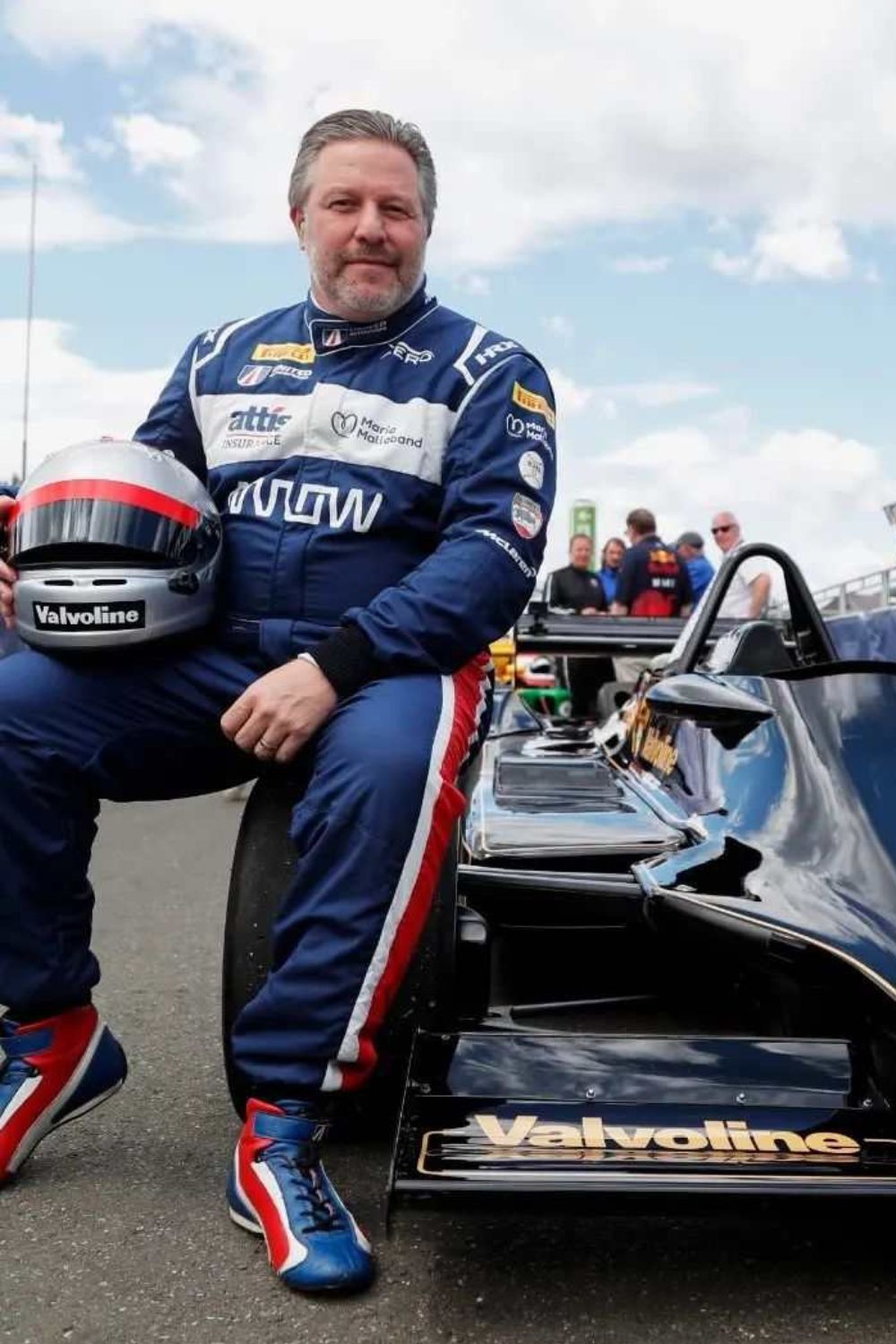 Similarly, he finished second in the GT2 in the 24 Hours at Daytona in 1997 in a factory-supported Porsche 911 GT2.
His racing career was in full thrust, but in 2001 he took a break from racing and returned in 2005.
He later explained the reason for his sabbatical was Just Marketing International (JMI), a motorsport company.
Brown returned to the racing track with an entry in the Britcar 24 Hours in 2006.
After that, he slowly became engaged in business instead of racing. The most recent racing event he competed in was the 2013 British GT Championship with his own company United Autosports, in a McLaren MP4-12C GT3.
Brown still races every now and then in Historic events.
Zak Brown | Net Worth
The racing driver turned businessman Zak Brown has a long list of income sources that continuously flood money into his bank account.
As of September 2023, the American businessman has a net worth of $120 million. He is not the richest racing team CEO in the world, but he is certainly one of the richest.
Even though his exact salary is shrouded in mystery, according to some sources, at McLaren most compensated executive makes $700,000 annually.
It is essential to remember that it's just an assumption and Zak has his hands dipped in several investments and companies besides McLaren.
The California native raced professionally for more than 10 years before developing his skills in motorsports and the commercial world.
He founded Just Marketing International (JMI) in 1995, which grew to become the most successful motorsport marketing agency on the planet.
The company was later acquired by CSM, a division of Chime Communications. In 2013, Zak became the CEO of the company.
Similarly, he sits on the board of Cosworth Engineering.
United Autosports
Zak Brown co-founded United Autosports in 2009 along with Richard Dean.
It is one of the largest motorsport teams in the United Kingdom. Founded more than a decade ago, the team has raced in numerous championships with some of the well-known drivers, including Lando Norris, Paul di Resta, and Fernando Alonso.
The team became the first ever to win the prestigious 24 Hours of Le Mans and two other similar high-profile endurance sports car championships in 2020.
It is contesting the FIA World Endurance Championship, Michelin Le Mans Cup, and European Le Mans Series in 2022.
McLaren
Zak was announced as executive director of McLaren Technology Group on November 21, 2016.
Similarly, he became the CEO of McLaren Racing on April 2018.
Zak Brown | Car Collection
Being a former racing driver and the CEO of McLaren racing, it's only natural that Zak has an insane car collection.
Some sources have claimed that Zak's car collection is worth around $15 million.
His fleet of cars sits at an industrial unit in Wakefield, West Yorkshire, England. And even an industrial unit is not enough to house all his cars, so he has stored some at his house in Surrey.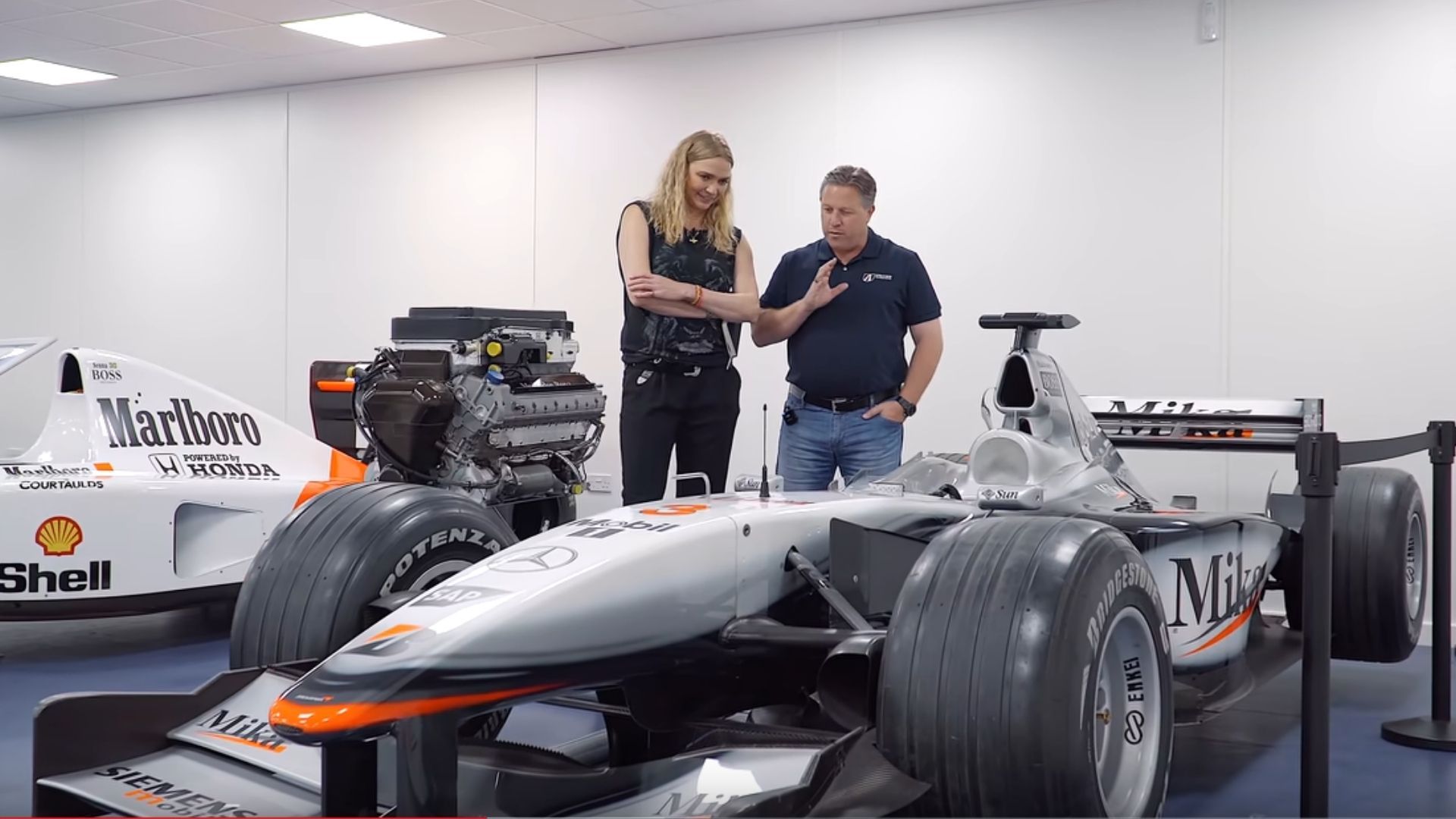 In his collection, he has everything from Ayrton Senna's 1981 World Championship kart to Mika Häkkinen's European Championship one.
Some of the most notable cars in his collection include:
McLaren M8D
Jaguar XJR-10
Porsche 962, chassis 120
Dale Earnhardt Sr.'s 1984 Chevrolet Monte Carlo NASCAR stock car
Ferrari F50, painted in Giallo Modena
Bugatti
Zak Brown | Personal Life, Wife, & Children's Lifestyle
Personal Life
The former racing driver Zak Brown currently lives in Surrey, England, with his family.
He is married to Tracy Brown and shares two sons with her; McGuire Brown and Maxwell Brown.
Zak is an avid sporting memorabilia and historical documents collector.
Children's Lifestyle
Money is nothing when your father is worth more than $120 million.
McGuire Brown, the eldest son of ex-Formula One driver, turned entrepreneur Zak Brown lives just like how a normal person fantasizes.
To put things into perspective, McGuire has a personal chauffeur on hand to drive him between his favorite designer stores.
Image-conscious McGuire works out with a celebrity-endorsed trainer to look ripped and pretty.
As a matter of fact, he has been working out with trainer Lesley O'Keefe since he was 13.
Similarly, he also complains about the age limit that currently inhibits him from having liposuction.
Aside from that, he receives expensive gifts from his multi-millionaire father every now and then. For example, one time, his father Zak gave him £50,000 Richard Mille watch to stay out of trouble.
Young McGuire does not have an unlimited allowance what a shame, but he does not hesitate to splash thousands of dollars when shopping, including a $1,600 Louis Vuitton backpack.
Popularity Graph
The Above graph shows the popularity of McLaren Racing CEO Zak Brown's popularity over the past twelve months.
Unknown Facts
Zak Brown has been inducted into the Sports Business Journal "Forty Under 40" Hall of Fame.
Through United Autosports, Zak co-owns Walkinshaw Andretti United, a Supercars Championship team alongside Michael Andretti and Ryan Walkinshaw.
PROMO Magazine has named Zak Promo Marketer of the Year.
Frequently Asked Questions (FAQS)
Who is the richest F1 CEO?
Toto Wolff is the richest F1 CEO and Team Principal in the world.
His net worth is estimated to be around $540 million, far more than Zak Brown's.
How did Zak Brown make his money?
Zak made his entire money through his successful racing as well as business career.
What is Brown's thought on FIA's new rule that restricts drivers from making political statements?
The McLaren boss is in full support of the FIA's new rule that constrains drivers from making political statements and protests at races.