Zakai Zeigler parents live separately, and he is their only child. The young basketball star has two older half-sisters.
The Tennessee Volunteers guard Zakai Zeigler was having a stellar sophomore season before his season-ending injury. He tore his ACL in February during the win over Arkansas.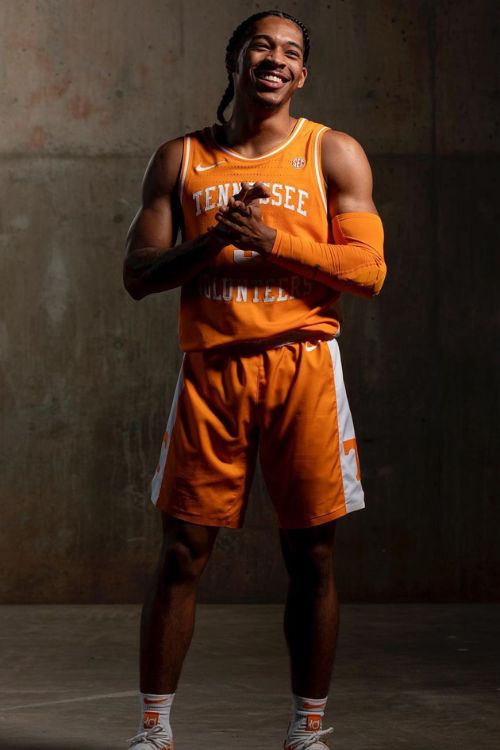 Despite the injury, Zakai was named one of only ten nationwide semifinalists for the Naismith Defensive Player of the Year award. He also earned first-team honors from the coaches and second-team honors from the media.
The 21-year-old was unavailable for Sunday's exhibition match against Michigan State, with Vols coach Rick Barnes stating Zakai was slowly starting to get back to his physical best.
Zakai Zeigler Parents: Mother Charmane Zeigler Raised Him Singlehandedly
Zakai Zeigler's parents went their separate ways before the basketball player could even grow up. He is their only child, and his mother, Charmane Zeigler, raised him singlehandedly.
The Tennessee Volunteers Guard Zakai Zeigler and his mother and their entire family went through a tough time in 2022. In February 2022, Charmane lost everything in a fire that occurred in their family home in an apartment building in the New York borough of Queens.
Thankfully, his mother and Zeigler's four-year-old nephew, Nori, escaped safely from the burning building. But the family, alongside losing valuable possessions, also lost items critical to Nori, who has special needs.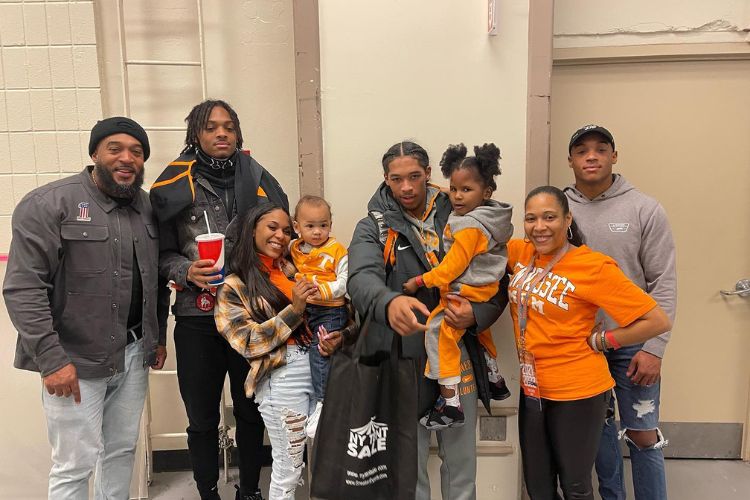 But the Vols Nation supported their star boy in this difficult time. They organized a GoFundMe page for the Zeigler family, and in no time, they crossed the goal of $50,000, and in the end, they reached $350,000.
In April, Charmane and Nori shifted to Knoxville, living closer to Zakai and the Vol Nation. In an interview, Charmane showed their new house and claimed that the kitchen was the favorite room in the house.
Charmane has two older daughters but has publicly stated that Zakai is her favorite child. But Charmane also stated that Zakai is everyone's favorite in the family.
Charmane is available on Facebook and has mostly shared pictures of her son's achievements.
Zakai Zeigler Career So Far
Born on August 2, 2002, Zakai Zeigler is native to Long Island, New York. The only son of his parents, Zakai has two half-sisters who have kept themselves out of the public limelight.
Zeigler graduated from Our Saviour Lutheran School in the Bronx and played the 2020 season with Immaculate Conception High School in Montclair, New Jersey.
A relatively unknown name in the basketball world, Zakai gained name and fame after his stunning performance at the 2021 Peach Jam. He averaged 15.3 points and 5.5 assists per game.
In the finals, he scored 23 points on 7-for-8 shooting from 3-point range and tallied ten assists. In 2021, Zeigler committed to the University of Tennessee and made a significant impact coming off the bench.
Zeigler became the only fourth Vol in his first season to be selected to the SEC All-Defensive Team and the first to do it as a freshman. He played 35 games, averaging 8.8 points, 2.7 assists, and 1.9 rebounds.
Before being injured in his sophomore season, Zeigler led the SEC in assists and became the first Vol since C.J. Watson in 2004 to finish a season as the SEC's assists leader.
Zakai played 30 games, averaging 10.7 points, 5.4 assists, and 2.7 rebounds. With his stats, Zakai became the only seventh Vol in program history to average 10.0+ points and 5.0+ assists in a season.