Soccer star Aaron Ramsey is married to his childhood sweetheart, Colleen Rowland. The beautiful couple are parents to 3 children.
Aaron Ramsey might not be in the top leagues currently, but he was one of the finest midfielders back in the day. He will be in the history books for his performances during his prime years.
Moreover, in resonance with his on-field display, Ramsey is a proper family man off the pitch. Aaron and his wife Colleen have built a perfect family with 3 wonderful sons.
Aaron James Ramsey is a 32-year-old soccer player from Wales. He is an orthodox box-to-box midfielder and is currently playing for Cardiff City in the Championship, the 2nd tier of the English league.
Ramsey started his career with Cardiff as well, he joined the Welsh side's youth team and made a quick impact, allowing a promotion.
Legendary manager Arsene Wenger saw the blooming talent of the youngster and brought him into his Arsenal side. Aaron truly exploded and established himself as an elite of the Premier League for more than a decade.
Furthermore, after leaving Arsenal, he played for teams like Juventus, Rangers, and Nice.
Aaron Ramsey is a generational player. During his prime, he captained Arsenal and led them to 3 FA Cup victories. Currently, he is the captain of the Wales National Team after the retirement of Gareth Bale.
Meet Colleen Rowland: Wife Of Aaron Ramsey
Aaron Ramsey married his wife, Colleen Rowland, back in 2014. The couple share a beautiful marital relationship and are the parents of 3 sons.
Interestingly, Aaron and Colleen are childhood sweethearts. They have indeed been successful in taking their love to the next level.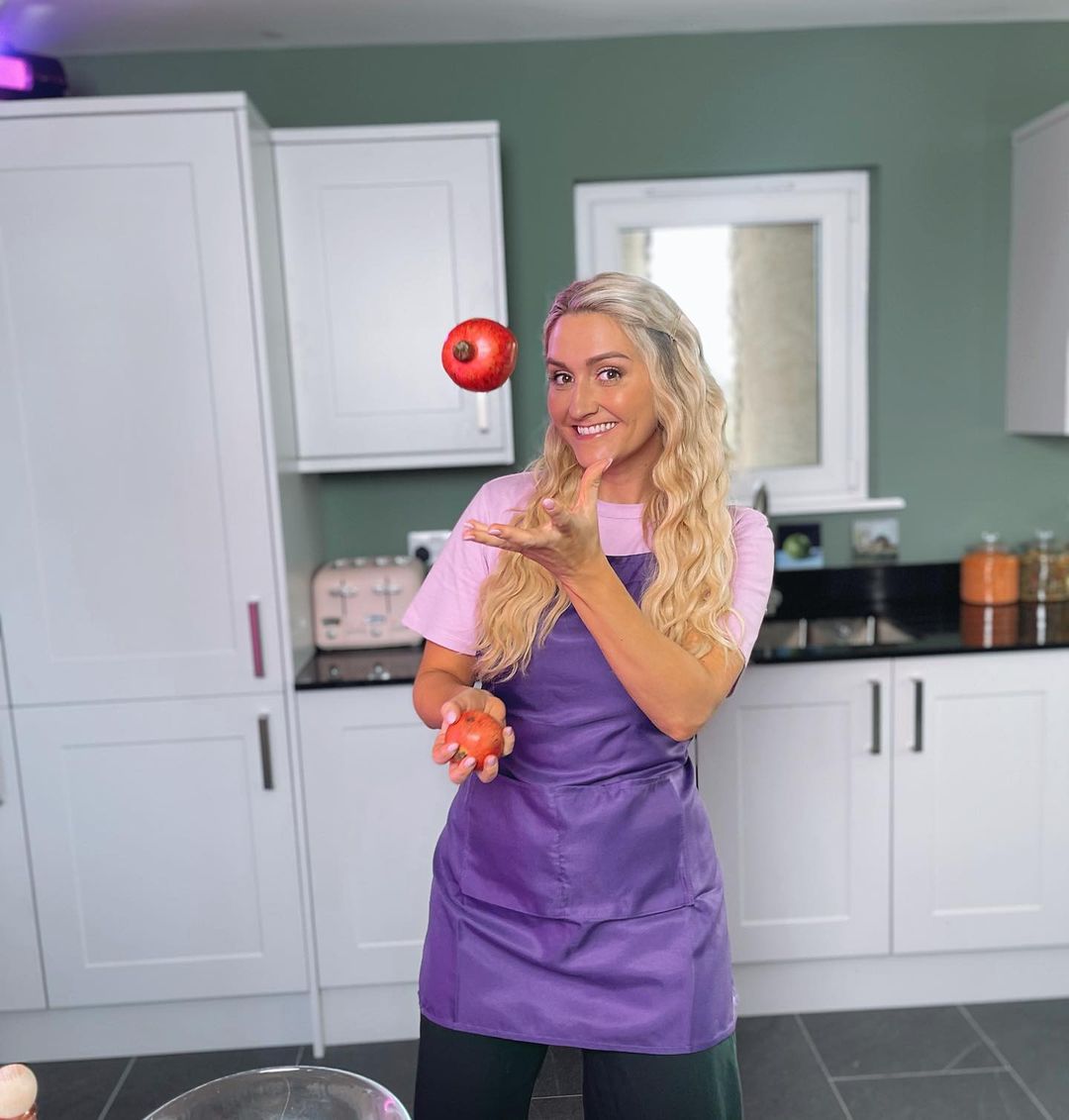 Colleen Rowland is 33-year old and celebrates her birthday on 2nd February. She has a good social media presence with 23 thousand followers on Instagram.
Furthermore, Colleen is a chef. She studied Culinary Arts at the prestigious Le Cordon Bleu Culinary School in London. She is also an author and has written a cookbook named Enjoying Life Through Food.
The soccer player's wife has also appeared on television showcasing her culinary skills. Likewise, her Instagram is also mostly dedicated to food, she posts photos of different mouth-watering dishes.
In a nutshell, she is an extremely talented personality who has balanced her personal career and her life as a wife and a mother of 3.
Married Life And Kids
The Ramsey sweethearts grew up together in the same neighborhood of Caerphilly, Wales.
They tied the knot in a romantic ceremony at the Caldicot Castle in Monmouthshire. It was a fairy-tale-like setting, and the couple enjoyed every moment of it.
Furthermore, the couple displayed an excellent gesture by not receiving any wedding gifts. Instead, they encouraged their guests to donate to Parkinson's charity.
The couple are also fantastic parents to three sons named Sonny, Tommy, and Teddy.
The eldest child, Sonny, is aged 7-years. He is already following in his dad's footsteps and plays for Cardiff City Academy.
Likewise, Tommy and Teddy are twins. They are 5-year old and celebrate their birthday on 12th October.
The three brothers are absolute cuties and appear quite frequently on Aaron and Colleen's social media.
Frequently Asked Questions:
What is the net worth of Aaron Ramsey in 2023?
Soccer star Aaron Ramsey has a net worth of about $25 million in 2023.