Abby Hornacek serves as a journalist and television host for Fox Nation's "PARK'D," "Ride to Work," and "American Arenas" series. She also hosts a podcast called "Getting Schooled."
Abby Hornacek is an American sports reporter, television news anchor, travel writer, and lifestyle journalist. For her work, she travels around the states and walks through various cultures and traditions.
Hornacek has been gaining attention for her television appearance, making her a fan favorite.
Moreover, she is also famous as the daughter of the former NBA star player turned coach, Jeff Hornacek.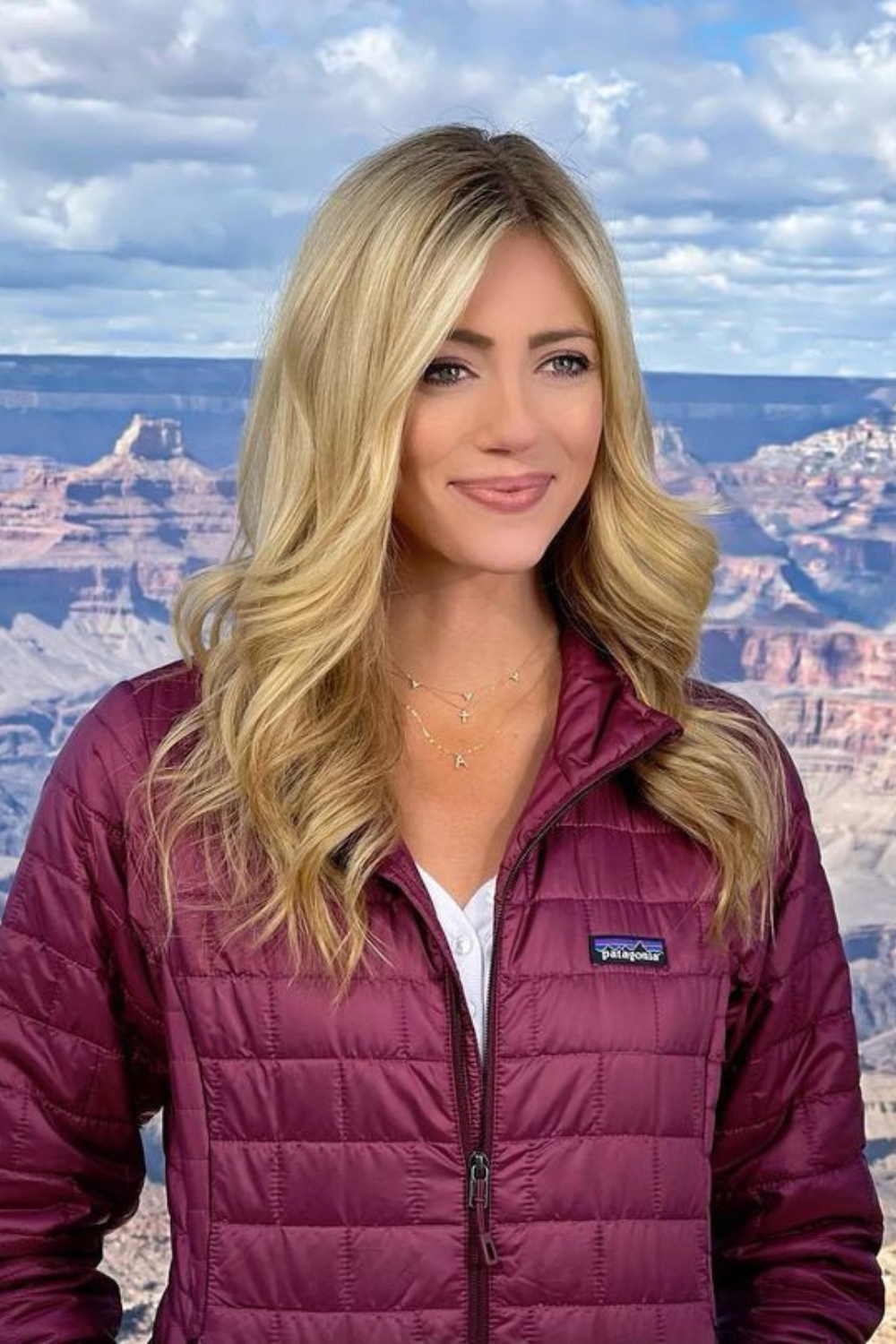 Despite being born to a famous father, Abby worked hard to pursue her career and has been building her own path. Hence, this demeanor alone has made us, and many like us, a fan of hers.
If you want to know more about her life, including her career, siblings, dating life, and more, then read this article till the end. Let's start with the quick facts table, shall we?
Quick Facts
| | |
| --- | --- |
| Full Name | Abby Hornacek |
| Birth Date | April 25, 1994 |
| Birth Place | Paradise Valley, Arizona, USA |
| Now known as | Abby Hornacek |
| Religion | Unknown |
| Nationality | American |
| Ethnicity | White |
| Education | University of Southern California |
| Horoscope | Taurus |
| Father's Name | Jeff Hornacek |
| Mother's Name | Stacy Hornacek |
| Siblings | Two Brothers |
| Age | 29 years old |
| Height | 5'7″/1.70 m/170 cm |
| Weight | 54 kg/119 lb. |
| Eye Color | Green |
| Hair Color | Blonde |
| Profession | Journalist, Sports Reporter, Travel Writer, News Anchor |
| Network | Fox Nation |
| Marital Status | Unmarried |
| Spouse/Girlfriend | Unknown |
| Salary | $80k |
| Net Worth | $500k |
| Social Media | Instagram, Twitter, Facebook |
| Last Update | May 2023 |
Who Is Abby Hornacek?
Abby Hornacek is an American journalist and television host known for presenting a lifestyle, travel, and sports content.
But most of all, she is famous as the only daughter of former NBA player and coach Jeff Hornacek.
As part of Fox Nation, Abby travels around the world and is now in charge of three different shows titled 'Ride to Work,' 'American Arenas,' and 'PARK'D.'
Early Life And Education
The famous television personality and journalist for Fox Nations, Abby Hornacek, was born in the city of Paradise Valley, Arizona, to her parents, Jeff and Stacy Hornacek.
Her parents raised her along with her two brothers, Tyler and Ryan Hornacek.
The news anchor is the only daughter and the youngest among the three Hornacek siblings. Even now, the three share a special bond envied by many.
Likewise, the American native belongs to the white ethnic groups.
Moving on to her education, Hornacek attended Xavier College Preparatory in Phoenix. From an early age, she was a sports enthusiast, played volleyball for the school team, and even won the Class 5A Division I state title in her first three years.
The Arizona native enrolled at the University of Southern California and graduated cum laude. She was one of the 14 students to graduate from the USC Annenberg School of Journalism with Departmental Honors in May 2016.
Age, Weight, And Height
The famous television personality was born on April 25, 1994, which makes her 29 years old as of 2023.
Her star sign is Taurus, and people under this sign are believed to be hardworking and stubborn.
She stands at 5 feet 7 inches (1.70 meters) and weighs around 54 kg (119 pounds).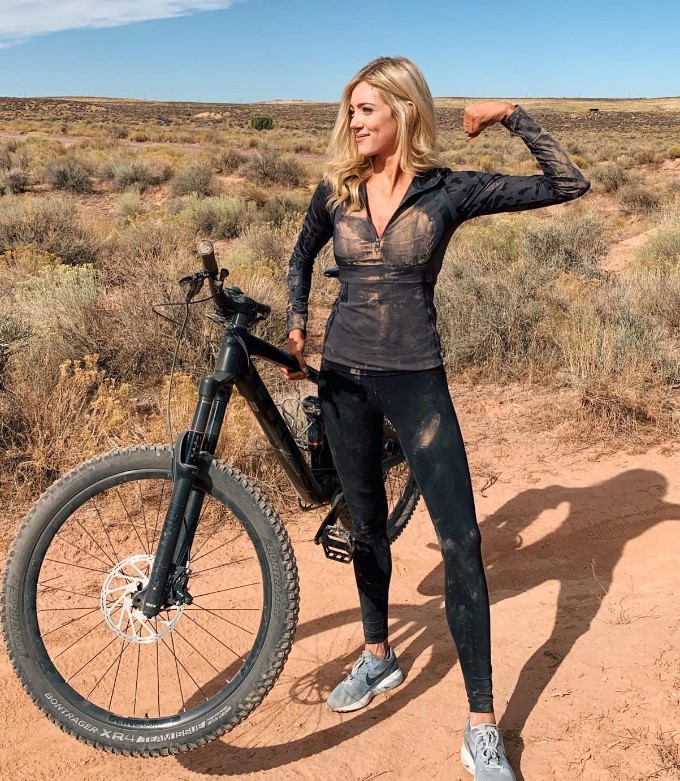 Besides her hard-working mentality and strong work ethic, Abby is famous for her stunning beauty.
Abby's emerald green eyes and wavy blonde hair add more to her beauty.
Abby Hornacek Right Eye Injury
Abby's inclination towards sports was all because of her father. Following her father's athleticism, Abby started playing volleyball in college and dreamt of pursuing it professionally.
Sadly, the injury she sustained in her right eye refrained Hornacek from making the dream a reality.
According to sources, the injury completely wiped her vision in the right eye. She did undergo double surgery, but it made Abby unfit to continue the sports any further.
Currently, Abby is busy traveling around the state and presenting some of Fox Nation's most-watched programs.
Early Career And Beginning
The daughter of former NBA player turned coach Jeff Hornacek, Abby, grew up as a sports enthusiast like her father.
The youngest child of Jeff spent most of her childhood in Utah, and when she was 10, the Hornacek family moved to Arizona after her father retired from professional basketball in 2000.
After completing high school, to pursue a career in journalism, Hornacek enrolled at the University of Southern California and graduated with a degree in journalism.
During her time at the university, Abby got her head start as an anchor/producer at Trojan Vision Television, which is a student-operated TV station.
But great as it was, Abby had to quit work at Trojan in May 2012 since she joined the university's volleyball team.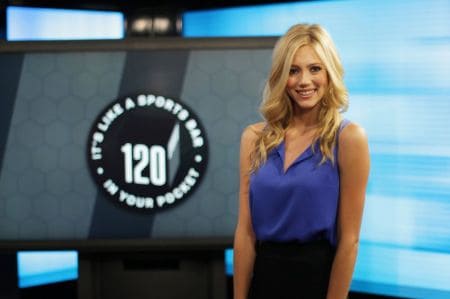 However, Abby's dream of making a professional volleyball was shattered after suffering from a right eye injury.
Abby joined another student-operated news program called Annenberg TV News starting in August 2013. Hornacek returned to the media following a brief hiatus from anchoring.
During her time with Annenberg TV, she learned more about news reporting, which she obtained by covering a wide range of stories. Not to mention, it also helped hone her camera skills and anchoring too.
Career Breakthrough
Constructing her way as a journalist, Abby began her professional media career starting in January 2014.
She joined Fox Sports San Diego as a production intern. As an intern, Hornacek took part in assisting various Fox Sports 1 producers in live broadcasts alongside other shows.
Abby occasionally assisted in logging and clipping sports games for the evening's highlight show. She worked as an intern for four months and finally joined the network as a featured host and reporter.
The journalist co-hosted shows like Phoenix Suns Mock Draft and San Diego Prep Insider, which is a weekly night show.
Aside from that, Hornacek briefly worked as a Fox Sports sideline reporter as well as contributed much to ESPN. With enough effort and experience, Abby was making an impression on the networks.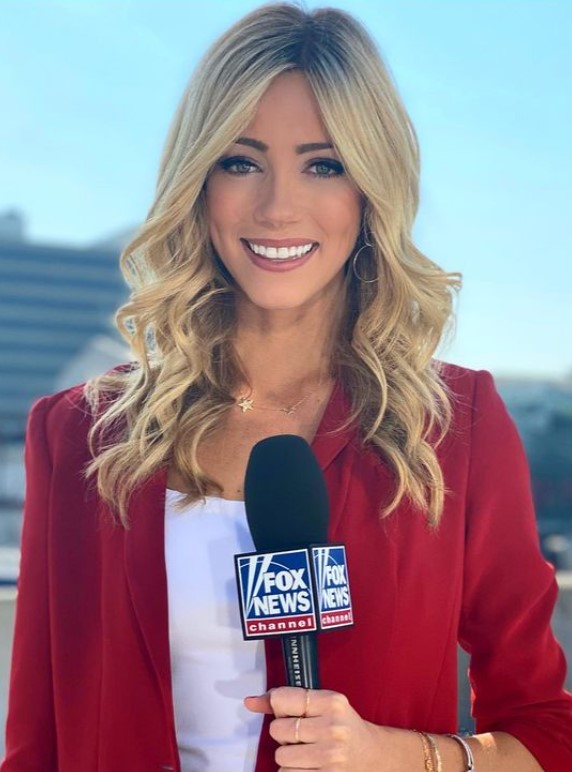 After that, Hornacek jumped off from news reporting to working as a sports host at the Stadium, a sports network based in Chicago, Illinois.
There she covered 'The Drone Racing League' for two years, starting from February 2016 to February 2018. That was before she became an on-air host for Fox News.
Currently, Hornacek hosts three shows: PARK'D, American Arenas, and Ride to Work. As part of PARK'D, Abby travels across the country to explore National Parks and showcases each one's history.
While covering different parks and unfolding their history, Abby pushed herself to perform several adrenaline activities.
Similarly, for the American Arenas, Abby visits iconic sports arenas across the states. Meanwhile, the 29-year-old journalist brings in other talents to work inside the Fox network as part of 'Ride to Work.'
Besides, Abby hosts a podcast called "Getting Schooled," where she takes a closer look at the topics we hear and help to explain the roots and meanings behind them.
Honors And Accomplishments
As a competitive and hard-working individual, Abby has won many honors and accomplishments. In 2014, she competed in the Miss Arizona USA Pageant and even finished as a third runner-up.
Aside from that, she also received numerous academic honors at USC, including Lambda Pi Eta National Honors Society Member, USC Phi Sigma Theta Honors Society, Gamma Sigma Alpha National Greek Academic Honors Society, and the Oder of Omega.
Who Is She Dating? Boyfriend And Spouse?
Despite being a media person, Abby is not so vocal when it comes to her personal life. As much as we want, she does not like sharing her private matters with the public.
However, digging deep into her Instagram and other online sources, she is reportedly in a relationship with Anthony Neyer, who is a fellow USC graduate.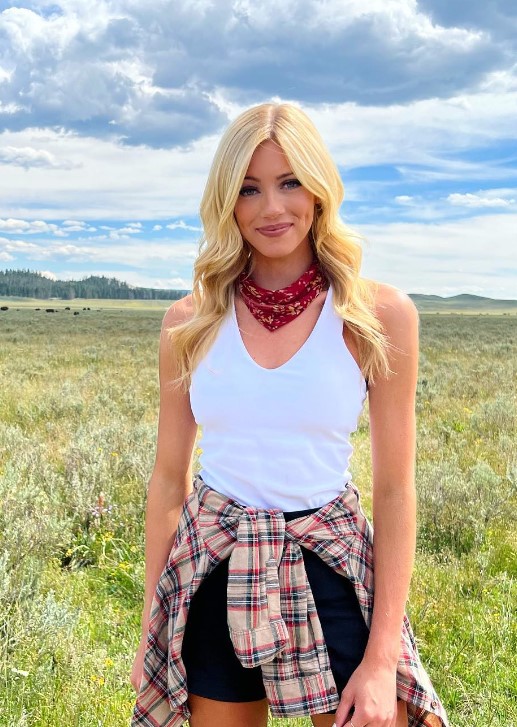 Both of their Instagram feature photos of them together on different occasions. However, none of them have publicly pronounced their relationship yet.
Now, all we can do is wait until they make their relationship public.
Besides, there are no other rumors of her being linked with any other guy. So, we can assume that these college sweethearts are secretly in a relationship.
Some of Abby Hornacek's Favorite Things
Food: New York Pizza, Curly Fries
Sport: Basketball
NBA Player: Giannis Antetokounmpo
Music: Country Music
Role Models: Sam Ponder and Robin Roberts
Net Worth & Salary
Famous for her television appearance and journalism work, Abby is making a name for herself. Thanks to her work with the Fox Nation, Hornacek has earned ample fortune.
As of 2023, she has accumulated a generous net WORTH of $500,000.
Abby is best known for working for the Fox Nations and currently hosts three shows, including PARK'D, where she explores national parts.
She has not revealed much when it comes to her income and earnings. However, it was reported that Abby makes around $80k from her salary and earns extra from her other hosting gigs.
Moreover, her father, Jeff Hornacek, has an estimated net worth of $12 million as of 2023.
Jeff earned most of his wealth playing in the NBA for 15 seasons with different teams and now works as a coaching consultant, making him some extra fortune.
Social Media Presence
The American journalist and news reporter is an active social media user. We can see pictures of her beloved father and brothers in her socials.
Aside from that, Hornacek is seen mostly traveling to exotic locations and experiencing different walks of life.
She is available on Instagram under the handle @abbyhornacek, Facebook @Abby Hornacek, and Twitter @abbyhornacek.
Instagram: 118k followers
Twitter: 48.4k followers
Facebook: 215k followers
Frequently Asked Questions (FAQs)
Who is Abby Hornacek's father?
Abby's father is a former NBA player and coach, Jeff Hornacek.
Why did Abby stop playing volleyball?
She injured her right eye, lost her eyesight, and was forced to leave the volleyball team.