A highly-touted prospect for the 2023 NFL Draft, Aidan O'Connell of Purdue University led the team to the Big Ten Championship trip after a victory over Indiana on November 26, 2022.
Following the game, the college football quarterback was seen in tears on the sideline, but not with bliss & cheers.
Rather, Aidan was mourning the loss of his older brother Sean O'Connell & confirmed the sad news on November 27.
Aidan's late brother Sean would have turned 28 years old in June 2023.
O'Connell's brother Sean loved playing golf. The Kemper Lakes course was his favorite place to play golf with his loved ones.
Aside from being an associate at Traverse Pointe Partners, Sean O'Connell was also a junior board member and an active supporter of Chicago's By the Hand Club for Kids.
This article will explore more about Aidan's oldest brother Sean- all about his family, career & death. Let's get through the details.
Quick Facts
Full Name
Sean Michael O'Connell
Date of Birth
June 5, 1995
Date of Death
November 23, 2022
Birth Place
Chicago Heights, Illinois
Nationality
American
Religion
Christian
Zodiac Sign
Gemini
Age
27 (at the time of death)
Father's Name
James O'Connell
Mother's Name
Kathleen (Haverty) O'Connell
Siblings
Patrick, Aidan, Liam, Seamus, and Grace O' Connell
High School
Adlai E. Stevenson High School
University

Miami University
Lake Forest College

Social Media
LinkedIn
Update
March 2023
Who Was Sean O'Connell (Aidan O'Connell's Brother)?
Sean O'Connell was the brother of Purdue Boilermakers quarterback Aidan O'Connell.
The late O'Connell was born on June 5, 1995, in Chicago Heights, Illinois.
He completed his high school from Stevenson High School, Lincolnshire, in 2013. He was the varsity captain of different sports like football and lacrosse during that period.
He attended Miami University, majoring in accounting and finance, where he received Redhawk Excellence Academic Scholarship before transfering to Lake Forest College, where he graduated.
After graduation, he completed his internship at Washington Prime Group Inc. (May 2018- August 2018) and Chicago Partners Wealth Advisors (January 2019- April 2019).
Until his death, Sean O'Connell worked at Traverse Point Partners in Chicago; there, he joined as an analyst/intern in September 2018 before promotion to an associate in June 2019.
Cause of Death
Aidan O'Connell revealed the death of his brother through his team, Purdue Football's official Twitter page, on November 27, 2022.
The news came after a day of their victory against Indiana November 26.
The quarterback played that game under challenging circumstances. At the conclusion of the game against Indiana, he was seen crying into a towel on the bench.
His brother's cause of death was not made public, but it happened when he was visiting his family at their home in Long Grove, Illinois.
Oldest Among Five Siblings
Sean O'Connell was the oldest of six children- his five younger siblings: Patrick, Aidan, Liam, Seamus, and Grace O'Connell.
Patrick O'Connell was born on October 12, 1996.
He attended Ball State University and Wheaton College and was a senior defensive lineman at Wheaton College.
Patrick got married to Taryn on June 26, 2021.
Speaking about Aidan, he got married to Jael (Johnson) O'Connell on July 2022.
Jeal completed her bachelor's degree in speech, language, and hearing sciences from Purdue University after graduating from Avon High School in 2018. She also played volleyball during her undergraduate year for the Purdue Boilermakers.
Liam and Seamus are his younger brothers, and Grace is his only sister. Seamus was born on January 9, 2004, and Grace was born on February 16, 2006.
A Brief Bio on Aidan O'Connell
Aidan O'Connell is an American professional football player born on September 1, 1998, to his parents, James O'Connell and Kathleen O'Connell.
Aidan attended Stevenson High School in Lincolnshire, Illinois.
He said he wanted to be a head coach at a major university when he was at Stevenson High.
Aidan set a school record in his only season, throwing 2,741 yards and 26 touchdowns as a starter.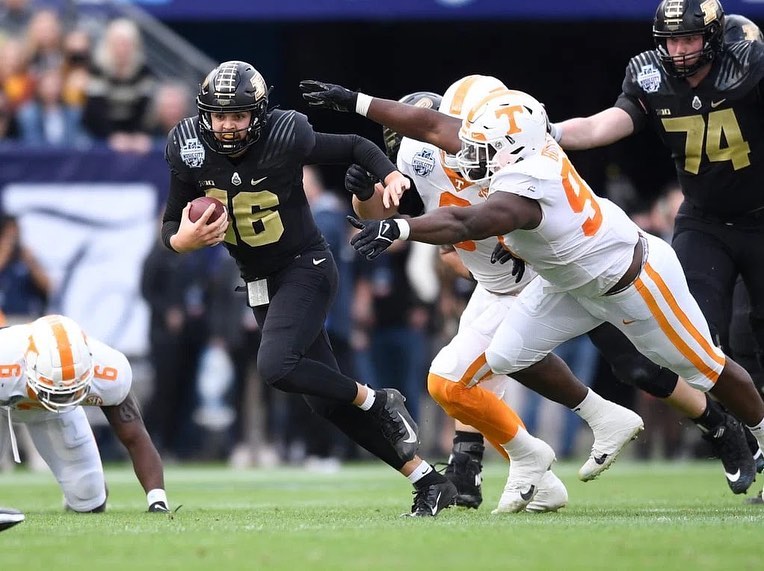 And in 2017, O'Connell became a walk-on for Purdue, which has been home to players like Drew Brees, Raheem Mostert, and Rob Ninkovich.
Originally planning to enter the 2022 NFL Draft, Aidan ultimately changed his mind and removed his name from the list.
He has decided to enter the 2023 NFL Draft, which will be happening on April 27–29, 2023.
Career Highlights & Awards
2× Second-team All-Big Ten (2021, 2022)
Aidan O'Connell's Marriage & Wife
Aidan is married to his long-time girlfriend, Jael (Johnson) O'Connell. The couple started dating in 2018.
Jeal was born on June 4, 1999, to her parents, Steve and Lisa Johnson. She has two brothers, Jared, and Jacob Johnson.
Aidan and Jael met at Purdue's Fellowship of Christian Athletes in 2018. Jael was a freshman at the time, and Aidan was a sophomore.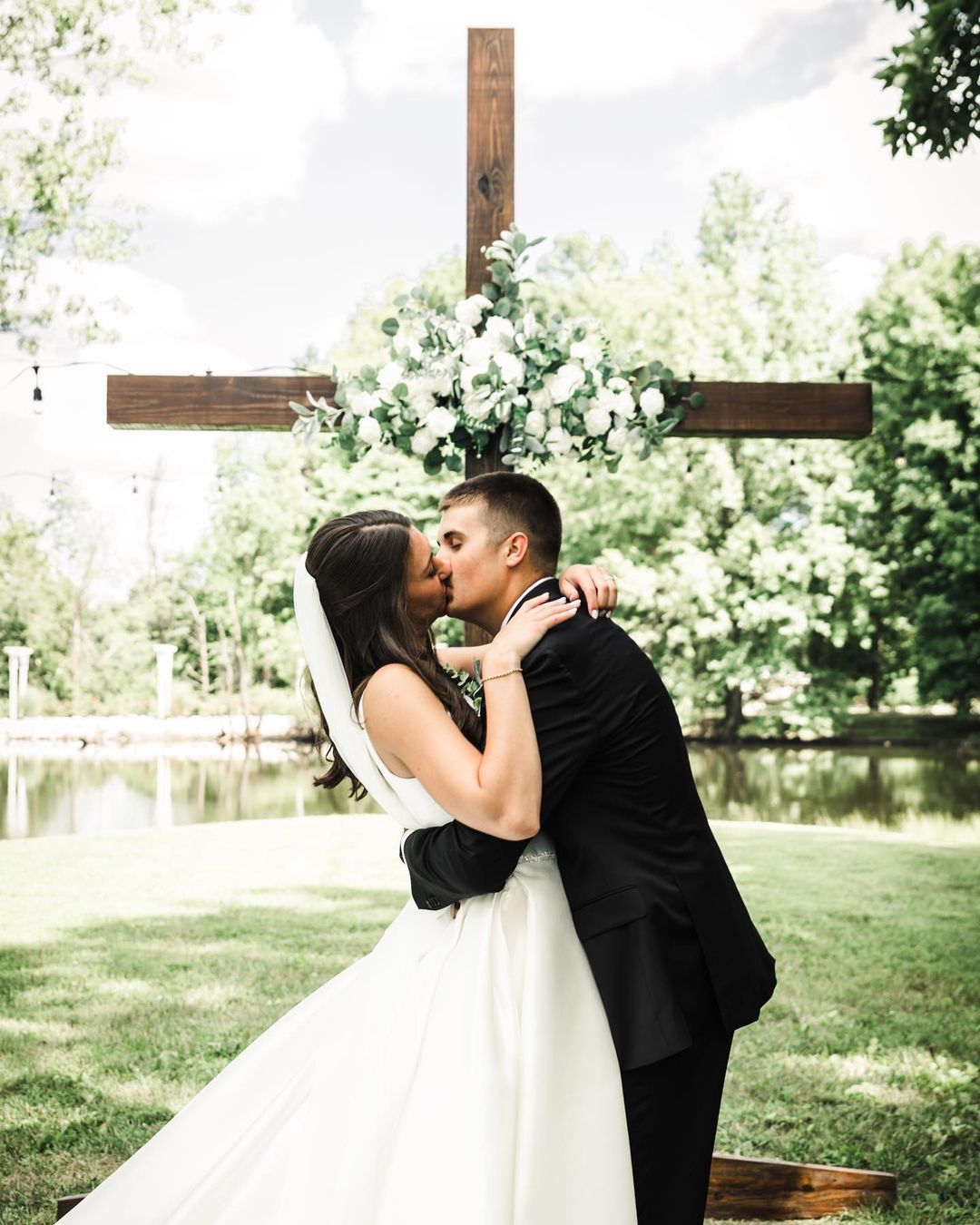 They got married on July 30, 2022, in Spencer, Indiana.
The couple often shares pictures of themselves on their social media handles.
Frequently Asked Questions (FAQs)
What was the cause of the death of Sean O'Connell?
The cause of the death of Sean O' Connell has not been revealed, but it happened in November 2022, when he was visiting his family at their home in Long Grove, Illinois.
Why did Aidan O'Connell opt out of 2022 NFL Draft?
He was about to start his professional career, but for some reason, opted to use his sixth year of eligibility and chose to stay in West Lafayette.
How many siblings does Aidan O'Connell have?
He has five siblings: Sean, Patrick, Liam, Seamus, and Grace O' Connell.