Although most people don't know much about Sumo wrestling, they might have heard about Akebono Taro at one point in time.
Such is the fame and popularity of the 11-time Sumo champion that Taro got many people interested in the relatively unknown sport for a brief period of time.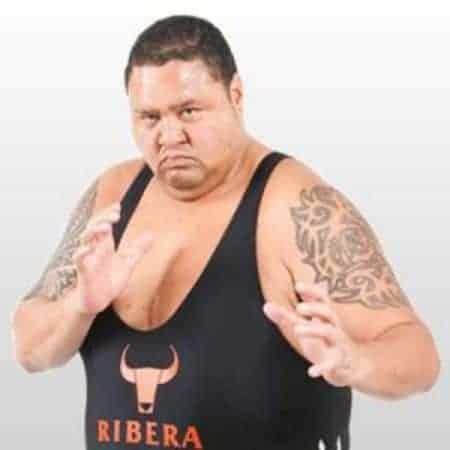 However, the Hawaii native is not just known for his exploits in Sumo but also for his participation in various combat sports like professional wrestling, kickboxing, and MMA.
Hence, we here at Playersboi have written this article where we are going to tell you about Akebono's entire life events from his childhood to his retirement days.
Besides, there are also details on Taro's net worth, salary, family, wife, kids, age, height, record, and social media.
Quick Facts
Full Name
Chadwick Haheo Rowan aka Akebono Taro
Birth Date
May 8, 1969
Birth Place
Waimanalo, Hawaii, U.S.A
Zodiac Sign
Taurus
Nick Name
Bono-Kun

Bono Tiger

Monster Bono

Great Bonosuke

Religion
Unknown
Nationality
American-Japanese
Ethnicity
Asian
Father's Name
Randolph Rowan
Mother's Name
Janice Rowan
Siblings
Yes (2 brothers)
Education
Kaise High School

Hawaii Pacific University

Age
54 years old
Height

203 cm (6 ft 8 in)

Weight
514 lb (233 kg)
Body Build
Athletic
Hair Colour
Unknown
Eye Colour
Unknown
Martial Status
Married
Wife
Christiane Reiko Kalina
Children
Yes (3)
Profession
Sumo Wrestler

Mixed Martial Artist

KickBoxer

Professional Wrestler

Championships (Sumo)
11
Records
654-232-181
Active-Years
1988-2001
Net Worth
$1.5 Million
Salary
$80,000
Social Media
WWE Instagram
Merch
T-shirt
Last Update

November, 2023
Akebono Taro: Early Life & Family
Chadwick Haheo Rowan, better known as Akebono Taro, was born to his parents, Randolph Rowan and Janice Rowan, on May 8, 1969, in Waimanalo, Hawaii.
Likewise, Taro's father is of Japanese descent, which explains Akebono's interest in Sumo wrestling.
Aside from that, the Bono-chan grew up with his two younger brothers, Ola Taro and an unknown brother. Interestingly, Ola also became a sumo wrestler just like his brother, albeit for a brief period of time.
Furthermore, talking about his education, Akebono attended Kaise High School. Moreover, during his time in high school, Taro was one of the best basketball players. In fact, he even became an All-Star center.
After that, the 6 feet 8 former wrestlers graduated from Hawaii Pacific University. What's even more surprising is that Taro was offered a full scholarship due to his outstanding abilities as a basketball player.
Akebono Taro: Career
When we talk about Akebono, the first thing that comes to mind is Sumo wrestling, and rightly so. The reason is, Taro dominated the Sumo scene in the 90s when he was virtually unbeatable.
As a matter of fact, Akebono Taro won 11 championships in the Yokozuna rank, which is the heaviest rank in Sumo wrestling. However, some of the credit for Akebono's fame and popularity during his Sumo days should also go to his long-time rival, Takanohana.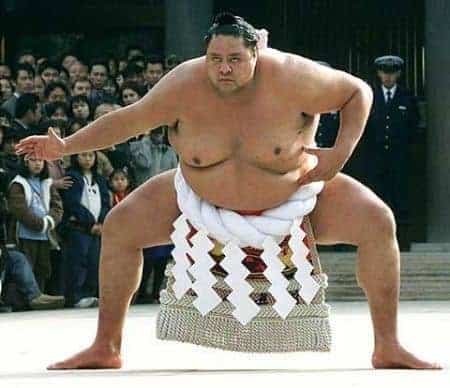 To explain, the two had some incredible matches that captivated the imagination of the audience. As a result, both wrestlers benefitted from the mass exposure that their bouts garnered.
Among others, Taro made history by becoming the first-ever non-Japanese-born wrestler to reach the Yokozuna rank. And, as it later turned out, not only did he participate in the Yokozuna rank but dominated it alongside his rival.
WWE & Kickboxing Career
After retiring from Sumo wrestling in 2001, Akebono tried his hands at various other combat sports. However, he could never replicate his Sumo form.
Nonetheless, the Hawaii native fought in popular organizations like K-1, Rizin Fighting Federation, NJPW, and AJPW, to name a few. But, his most well know gig came during his time in WWE in 2005.
To explain, Taro had a feud with another wrestling giant, the Big Show. Moreover, it all started on March 31, 2005, when Akebono accepted a Sumo match challenge against Big Show.
It all culminated at WrestleMania 21 when the 6 feet 8 monsters threw Big Show out of the ring to win the match.
How old is Akebono Taro? Height & Weight
Akebono was born in the year 1969, which makes him 52 years of age at the moment. Likewise, the Hawaii native was born on the 8th day of May.
As a result, he falls under the sign of Taurus when it comes to his horoscope. Similarly, Taureans are typically stubborn, artistic, and luxurious, which are excellent qualities to have.
Moving on, Taro weighs a massive 514 lb (233 kg) and stands at a towering 6 feet 8 inches (2.03 m). As a result, the Hawaii native dominated the Sumo game during the 90s due to his massive body size.
In fact, there has not been another Sumo wrestler like the great Akebono.
Furthermore, Akebono was born in Waimanalo, Hawaii. Hence he is an American when it comes to his nationality. However, in 1996, the Bono-Kun became a Japanese citizen.
Record
Talking about his record in Sumo wrestling, Taro incredibly fought in more than 1000 matches. And of those matches, Taro won an astonishing 654 times, lost 232 times, and drew 181 bouts.
Akebono Taro: Net Worth & Salary
As of 2020, Akebono has a $1.5 million net worth accrued mainly from his sumo and professional wrestler activities back in the 90s and early 2000s. Likewise, the Hawaii native was involved in professional combat sports for 13 years.
Furthermore, during his sumo days in the Yokozuna rank, Akebono used to earn a yearly salary of $80,000.
Similarly, back in 1993, Bono-Kun took home $80,000 for winning a top-ranked sumo tournament. However, Taro's biggest payday came when he joined the WWE in 2005.
According to various reports, Bono-Chan was taking home hundreds of thousands of dollars. Unfortunately, the exact details of the contract remain under wraps.
Akebono Taro: Wife & Kids
Talking about his relationship, Akebono is happily married to Christiane Reiko Kalina. Likewise, the couple tied the know back in September 1998. Moreover, Christiane is a teacher of Japanese and American descent.
Aside from that, the pair have been blessed with three children, a daughter, and two sons. But, sadly, there is not much information about the three kids.
Hence, it seems like the former Sumo champion wants to keep his offspring away from the media's attention, which we fully respect.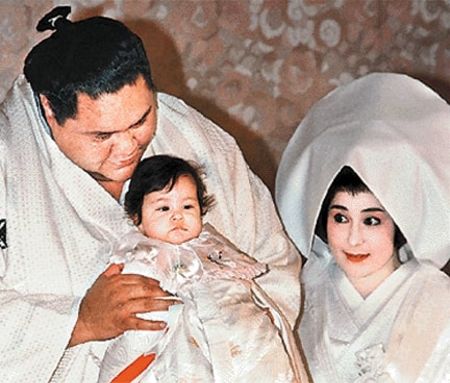 However, Taro was previously involved in a relationship with a former T.V celebrity, Yu Aihara. Furthermore, the duo married in 1996 at a lavish wedding in front of many high-profile celebrities.
But, just a year later, the two decided to call off their marriage due to personal differences.
Nevertheless, that is in the past and should be left untouched. As of now, the wrestler is living happily with his wife and three kids, whom he loves very much.
Here's much more information about his income and net worth: Akebono Taro Net Worth: Lifestyle, Charity & Earnings >>
Social Media Presence
WWE Instagram: 20.9 million followers
Some FAQs
What happened to Akebono?
Akenbo suffered from acute heart failure in 2017 which placed him in a coma. However, he is slowly recovering from his health problem.
What are the Popular Tvs Shows of Akebono?
Some popular TV shows Akebono are Sumō Neko, and Ikkyu San.