Willie Alford Thornton, popular as Al Thornton, is an American professional basketball player who recently played for the Club Atletico Penarol of the Argentina-Liga A.
He started his professional career in 2007 with the Los Angeles Clippers of the NBA.
However, he had a very brief experience playing in the league as he went abroad after appearing in just four seasons.
Before that, he played his college basketball for the Florida State Seminoles.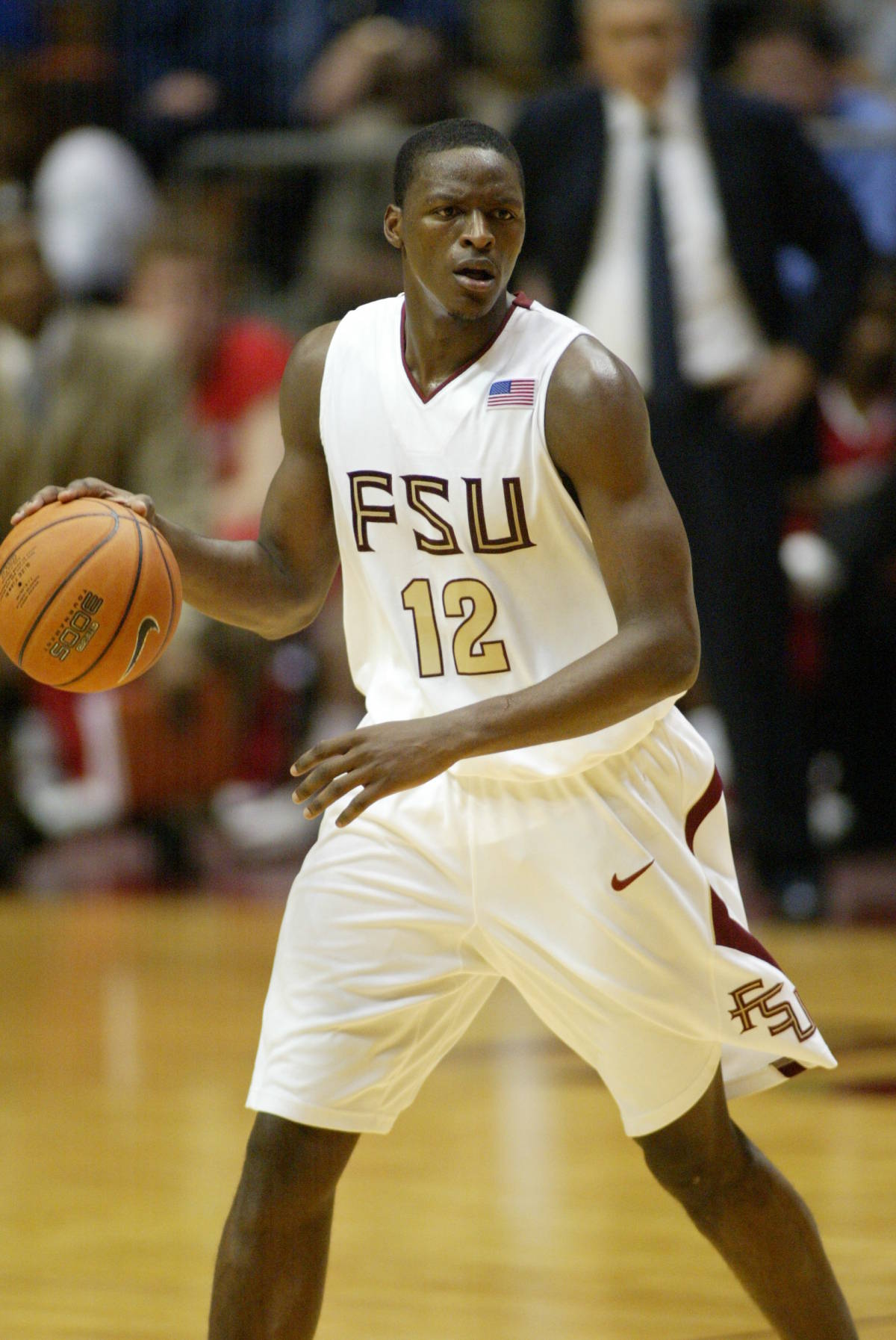 Al had a great NBA rookie season with the Clippers, due to which he was named to the NBA All-Rookie First team in 2008.
Everything was looking great for him ahead when he had another brilliant performance with them in his second season.
But he began losing his grip on the game after switching between the clubs frequently. Consequently, he slipped away from the NBA scene quite early on.
However, in his late thirties, we can still see him hustling hard on the basketball court.
Let's discuss this energetic veteran athlete's early life, NBA career, time abroad, etc. But, before that, let's check out some quick facts about him.
Quick Facts
Full Name
Willie Alford Thornton
Known As
Al Thornton
Date of Birth
December 7, 1983
Birth Place
Perry, Georgia, the USA
Nick Name
Not available
Religion
Christianity
Nationality
American
Ethnicity
African-American
Zodiac Sign
Sagittarius
Age

39

years old
Height
2.03 m (6 feet 8 inches)
Weight
213 lb (97 kg)
Hair Color
Black
Eye Color
Dark brown
Build
Athletic
Father's Name
Alford Thornton
Mother's Name
Philomenia Thornton
Siblings
Three older sisters
Food Habit
Non-vegetarian
Education

Perry High School (Perry, Georgia)
Florida State University (Tallahassee, Florida)

Marital Status
Married
Sexual Orientation
Straight
Wife
Not available
Kids
Three
Profession
Professional basketball player
NBA Draft
2014 / Round: 1 / 14th pick overall
Position
Small forward / Power forward
League
Argentina – Liga A
Active Years
(2007 – Present)
Net Worth
$1 – $5 million
Currently Plays For
Club Atletico Penarol
Jersey Number (recent)
1
Social Media
Instagram, Twitter, Facebook
Merch
Basketball Trading Card
Last Update

March 2023
Early Life, Family & Education
On December 7, 1983, Al Thornton was born to his parents, Alford Thornton (Father) and Philomenia Thornton (Mother). Born and raised in Perry, Georgia, he had three older sisters in the family.
As a kid, Thornton attended Perry High School, located a little away from his home. His sisters, too, studied in the same school and were highly involved in sports.
Al was a toddler when his sisters were already in high school level. As they used to play basketball, his father had made hoops for them to practice the game in their backyard.
While their parents used to be away for work, he played with his sisters. Moreover, he often accompanied them to the high school gym when they went for practice.
However, basketball was his least favorite among the various sports he played at that time. Instead, he mostly preferred playing baseball and football as a kid.
But his father, Alford, wanted his son to play basketball because he believed he had the perfect body type for that sport. So, Thornton could not leave basketball even though he did not want to play it.
Eventually, when he reached the age to join high school, Al began to take the sport seriously. He started giving more time for practice sessions, which obviously improved his game.
His mother, Philomenia, later remarked that her son was so engrossed in practice sessions during his high school years that he forgot to keep track of his time on the court.
His father's insistence, his mother's encouragement, and his consistent practice developed Al into a professional basketball player later on in his life.
Al Thornton | Career
High School Career
Al played his high school basketball for the Perry High School in Perry, Georgia. He had practiced on the dirt court at home for a long time before stepping on the real court.
His coach, Brett Hardy, immediately recognized his talent and remarked that if he continued with the athletic spirit he had, Thornton would, one day, be one of the big names in American basketball.
Al began receiving scholarship offers from various universities when he played junior season.
He had posted over 40 points in just five initial matches during that year, and he was his team's key player. However, Al was not academically sound, due to which many universities stopped contacting him later.
Fortunately, the Florida State head coach Leonard Hamilton was quite impressed with his game, so he assured him he would help him get a scholarship if he managed to pass the test.
After passing the SAT with much difficulty, he finally enrolled at Florida State University in 2003.
College Career
The FSU head coach Hamilton greatly admired Thornton as a player, and he was his first college recruit. Unfortunately, however, his freshman season for the Seminoles was far from good.
He averaged only 2.8 points in seven minutes per game, although he played 30 matches. Following his disappointing start, he returned to Perry to reassure his parents he would work hard from the following season.
The coach still had some hope for him, so he gave him another chance to prove his abilities. Consequently, Thornton had much better results in his sophomore years.
For his performance in his senior season, he was showered with several honors, including AP All-American Third Team and being a runner-up for the ACC Player of the Year.
Sadly, the Seminoles never qualified for the NCAA tournament throughout his entire college career.
James Posey: Career, Net Worth & More >>>
Professional Career
After graduating from Florida State University, Al signed with the Los Angeles Clippers in the NBA. His summer season and preseason games with the club went very well.
As a result, the Clippers allowed the rookie player to play more matches, and he also had good playtime. He averaged 12.7 points and 4.5 rebounds per game in his first NBA season.
His second regular season became his career-best as he finished it with an average of 16.8 points and 5.2 rebounds per game.
After playing almost three seasons with the Clippers, they traded him to the Washington Wizards on February 17, 2010. Al played all the remaining matches of the 2009-10 season with the Wizards following his transfer.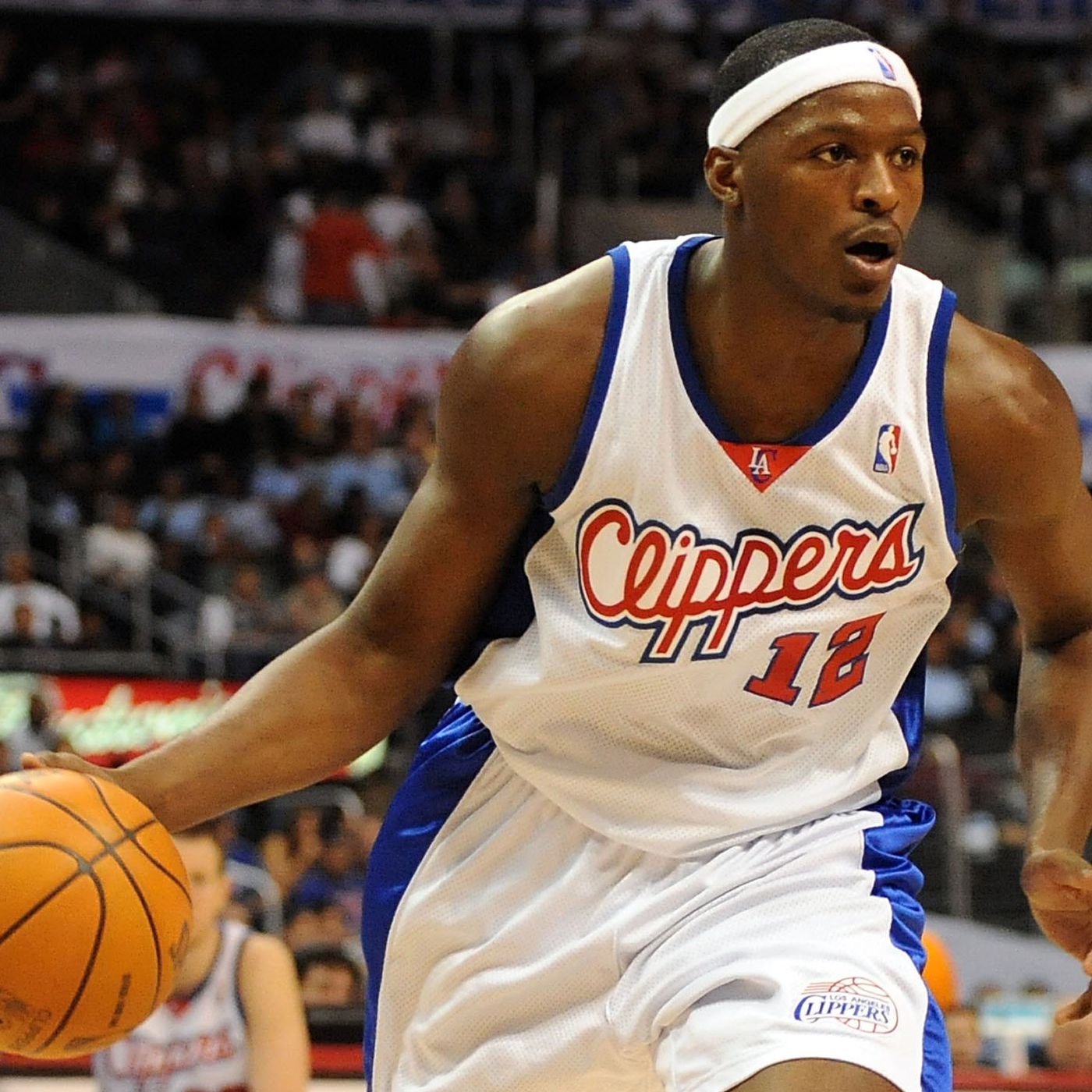 He played next season too with them, but his performance was very feeble. Consequently, the club traded him to the Golden State Warriors in the same season.
His brief stint with the Warriors became his last NBA league appearance. He then traveled abroad and played professional basketball for various foreign league clubs.
Besides NBA, Thornton has played Baloncesto Superior Nacional in Puerto Rico for about two seasons, where he achieved various awards, including the BSN All-Star in his debut season in 2012.
Moreover, he has played league basketball in several other countries such as China, the Philippines, South Korea, Uruguay, etc.
Awards & Achievements
Some of his awards and achievements include:
NBA All-Rookie First Team (2008)
BSN First Team (2012)
Venezuela LPB Leading Scorer (2017)
BSN Import Player of The Year (2012)
BSN All-Star (2012)
First-team All-ACC (2007)
BSN scoring champion (2012, 2014)
Al Thornton | Age, Weight & Height
The veteran small forward is 39 years old as of 2023.
In terms of his physical appearance, he looks lean but is still healthy as he regularly goes to the gym and follows a healthy diet.
Moreover, he stands at the height of 2.03 meters (6 feet 8 inches), and his body currently weighs around 213 lb (97 kg).
About his facial features, he has black hair and dark brown eyes.
Net Worth & Salary
The former NBA player has a net worth ranging from $1 million to $5 million.
When he started his NBA career in 2007, he had signed a four-year contract worth $8.1 million with the Los Angeles Clippers. His estimated annual income in the rookie season was around $1.65 million.
Likewise, the club paid him around $1.77 million for the second season. Similarly, he received about 4.7 million for his game with the Washington Wizards.
He signed a new contract worth $295,040 with the Golden State Warriors in 2010. Even though the deal was for a year, he went overseas after playing 22 matches.
Furthermore, he has accumulated a large amount of money from various league games worldwide.
Robert Covington: NBA, Depression & Family >>>
Social Media Presence
Al Thornton is very active on social media platforms, mainly on Instagram and Twitter. He likes to share his professional and personal moments among his fans through Insta posts.
Likewise, he frequently shares league updates and memorable moments on his Twitter account.
Moreover, he has an unverified Facebook page as well. It has around 69k followers. However, the page has been dead since November 2021.
Al Thornton | Wife & Kids
Al Thornton is a married man and cares very much about his family.
He often posts family pictures on his social media handles with lovely, sometimes even funny, captions, and it is because of his posts we came to find out about his wife.
Otherwise, there is no mention of his personal life on the Internet.
Moreover, the couple seems a perfect match for each other, and it appears that they are still managing to have date nights now and then, even after having three kids.
His eldest son, Ashton, has already reached the school-going age and loves picking basketball at such a young age.
So, it should not be surprising if we see him following in his father's footsteps in the future.
Tony Parker Bio: Net Worth & NBA >>>
Frequently Asked Questions
What team is Al Thornton on?
As per proballers.com and his Twitter posts, Al Thornton has been recently involved with the Club Atletico Penarol of the Argentina-Liga A. However, some websites have wrongly mentioned him to be with the Uruguayan club, Aguada, which he had already left around 2020.
Are Al Thornton and Marcus Thornton related?
Yes, Al Thornton and Marcus Thornton are related. They are cousins.