Alejandro Mata Wikipedia- Alejandro Mata, the Colorado kicker, was born in Honduras in 2004. Mata comes from a family that has given equal importance to academics and athletics.
The 19-year-old kicker's dad, Alejandro Sr, is currently the Vice President of Manufacturing at Milliken & Company and a former kicker. In one of his interviews, Mata Sr shared even he had once won a state championship with his high school team.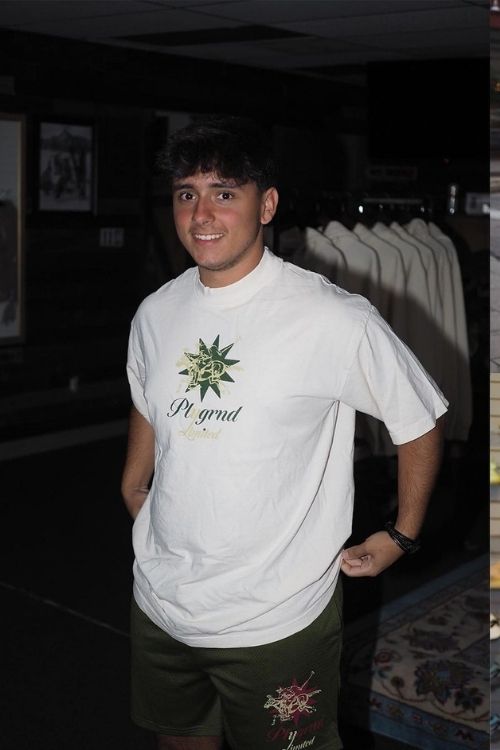 A former Jackson State University player, Mata, followed Coach Prime to Colorado this year. Coach Prime showed faith in him, and the youngster has repaid the faith shown in him and has become a fan favorite.
Last week, against Arizona State, Mata had a stunning performance, helping his side to a 27-24 win. And right after sealing the win, Deion Sanders made him dance in front of the crowd.
Alejandro Mata Wikipedia And Age
Born in 2004, Alejandro Mata is 19 or will turn 19 later this year. Standing at 5'9, the kicker, Mata has become one of the star players of the Colorado Buffaloes team.
On his Instagram page, the comment section is testimony of the love and respect the youngster has earned from the football fans. His T-shirt that reads, "Mata Don't Miss," is also selling like hotcakes among the Colorado fans.
The football player was born in Honduras but was raised in several countries as the family kept moving due to his father's job. Mata was previously a soccer player and played the sport in countries like Brazil and Mexico.
His gym teacher was the first to notice he had a good kick in him when he was in eighth grade. A year later, in his first year at Buford (Ga.) High School, Alejandro began playing football.
At Buford, Alejandro won two state championships in his final two years and played a vital role in both wins. Mata had 16-of-23 field goals and 116-of-121 PATs combined stats in his junior and senior years.
He also earned the honor of being named in the second-team all-state, first-team all-region, and first-team all-conference as a senior. In 2022, Mata enrolled at Jackson State University and impressed Deion Sanders during his freshman year.
At Jackson State, Mata went 51-of-52 on extra points and 12-of-13 on field goals. He was also named in the second-team All-SWAC and earned third-team FCS Freshman All-America honors.
The youngster has carried the impressive form he found in Buford to Colorado, and who knows, maybe we will see him one day in the NFL.
Alejandro Mata Parents And Nationality
Alejandro Mata parents, Alejandro Sr. and Nora Mata, crossed paths for the first time in Mexico. The couple tied the knot in 2002, and the Colorado kicker was born two years later.
Alejandro Sr was born and raised in Panama for the first 18 years of his life. His parents then sent him to the US to complete high school. In his interview with the YouTube channel BiggDoggChico, Alejandro Sr said he used to be a kicker in his high school days.
Sr completed high school in Maine and then enrolled at the University of Tennessee to earn his Bachelor's in Chemical Engineering. After graduating in 1997, Alejandro Sr joined Coats & Clark, where he worked for 22 years.
In 2000, he was transferred to Mexico, where he met Nora. And though he was later recalled to Honduras, the couple did their best to maintain a long-distance relationship.
Due to his job, Alejandro Sr took his family to various places. The Colorado kicker got to experience diverse cultures, and it was only when he was in sixth grade that Mata Jr settled with his family in the US.
Alejandro's mom, Nora, was born and raised in Mexico and graduated with a business administration degree from a university in Mexico City.
The kicker has two younger sisters, and they were born in Mexico. On his Instagram handle, Alejandro had previously shared a couple of photos of him celebrating Christmas with his family, including his two sisters and their pet dog.