There has been curiosity about Alistair Overeem ethnicity as the MMA legend is transitioning to an entirely new career as a politician.
In this article, we delve into Overeem's background to shed light on his roots and cultural identity.
Alistair Overeem, born on May 17, 1980, is a retired Dutch professional mixed martial artist and kickboxer.
Overeem has left an indelible mark on the sport with his impressive career spanning several decades.
His journey into combat sports began as a means of self-defense, training alongside his older brother Valentijn.
Overeem's early experiences were challenging, facing defeat against more experienced opponents. Nonetheless, a fortuitous meeting with Bas Rutten and Joop Kasteel changed his perspective.
Alistair Overeem's journey in professional fighting began in kickboxing, where he achieved considerable success before transitioning to MMA.
He competed in various organizations worldwide, including Pride, Strikeforce, Dream, and the Ultimate Fighting Championship (UFC).
Overeem's illustrious career includes titles such as the Strikeforce Heavyweight Champion, Dream Heavyweight Champion, and K-1 World Grand Prix Champion.
His accomplishments in multiple weight classes and organizations showcase his ability to adapt and thrive in different settings.
Alistair Overeem Ethnicity
Alistair Overeem's ethnicity is a fascinating blend of Dutch and Jamaican roots. This combination has significantly shaped his cultural identity.
Born to a Jamaican father and a Dutch mother, Overeem occasionally delves into his Jamaican heritage, exploring his family's roots.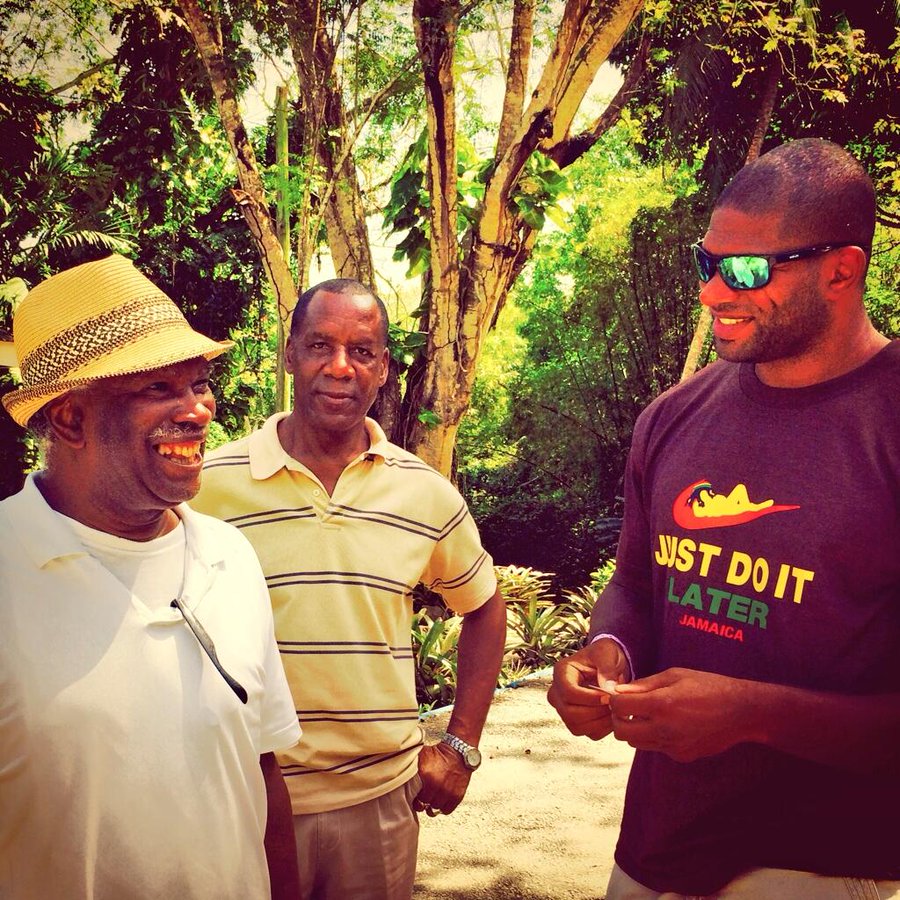 Speculations surround his great-great-grandfather's history, suggesting that he was once enslaved on the island of Jamaica. Eventually, he became a free man who purchased land and started a village.
This village has endured and prospered through generations, adding a layer of historical depth to Overeem's diverse background.
On the Dutch side, his mother Clair Overeem's lineage boasts connections to King William III of the Netherlands.
As a result, the royal lineage has further enriched the tapestry of Alistair's heritage.
Alistair Overeem Nationality
Despite being born in the United Kingdom, Alistair Overeem proudly identifies as Dutch, holding Dutch nationality.
After his parents' divorce when he was six, Overeem, along with his mother and older brother, moved to the Netherlands. They settled in the city of Eindhoven.
It was in the Netherlands that Overeem's passion for combat sports blossomed, setting the stage for his illustrious career.
His deep connection to Dutch culture is evident in his representation of the country in the MMA world.
Overeem has proudly represented the Netherlands in the MMA world, earning him the moniker "The Demolition Man."
His journey is a testament to the rich tapestry of his heritage, blending Jamaican and Dutch influences into a unique and compelling identity.
Overeem Enters Into Politics
The retired UFC heavyweight title contender and kickboxing legend Alistair Overeem transitioned from combat sports to politics.
He announced his candidacy for a seat in the Dutch House of Representatives as a Belang van Nederland party member.
Overeem's decision, revealed by BVNL leader Wybren van Haga, signifies a new chapter in the athlete's life.
Running in the parliamentary elections held on November 22, Overeem has expressed his focus on health and wellness.
Moreover, his political agenda showcases a commitment to making a positive impact beyond the realm of combat sports.
As the former fighter steps into the political arena, his diverse background and experiences are likely to shape his approach to the challenges of governance.