Baseball fans are engaged to learn more about the married life of MLB player Christian Walker, mainly about his wife, Amanda Walker, and their kids.
Christian Walker is a professional baseball player currently playing for the Arizona Diamondbacks of the MLB.
Previously, Los Angeles Dodgers drafted him in the 49th round of the 2009 MLB draft, but he did not join.
Walker played collegiate baseball for the South Carolina Gamecocks from 2010 to 2012. Walker assisted the Gamecocks to win the 2010 and 2011 College World Series.
The young athlete's professional career started to take shape after he joined Baltimore Orioles. The Orioles recruited him in the 4th round of the 2012 MLB draft.
There, he played for the affiliate teams of the Baltimore Orioles. In 2014, the Orioles called up Walker, and he made his Major League Baseball (MLB) debut.
Afterward, several teams claimed him, including the Atlanta Braves and the Cincinnati Reds. But Walker signed a one-year, $6.5 million contract with Arizona Diamondbacks.
Amanda Walker: Christian Walker Wife
Professional baseball player Walker married his long-time girlfriend, Amanda Walker, on November 8, 2016. The pair does not have any kids yet.
The couple met during their high school days and have been inseparable ever since. They first met each other at Kenney Kenrick Catholic High School.
Amanda is the editor and a lifestyle blogger of the golden girl diary. Her lifestyle blog is based primarily in Columbia and South Carolina.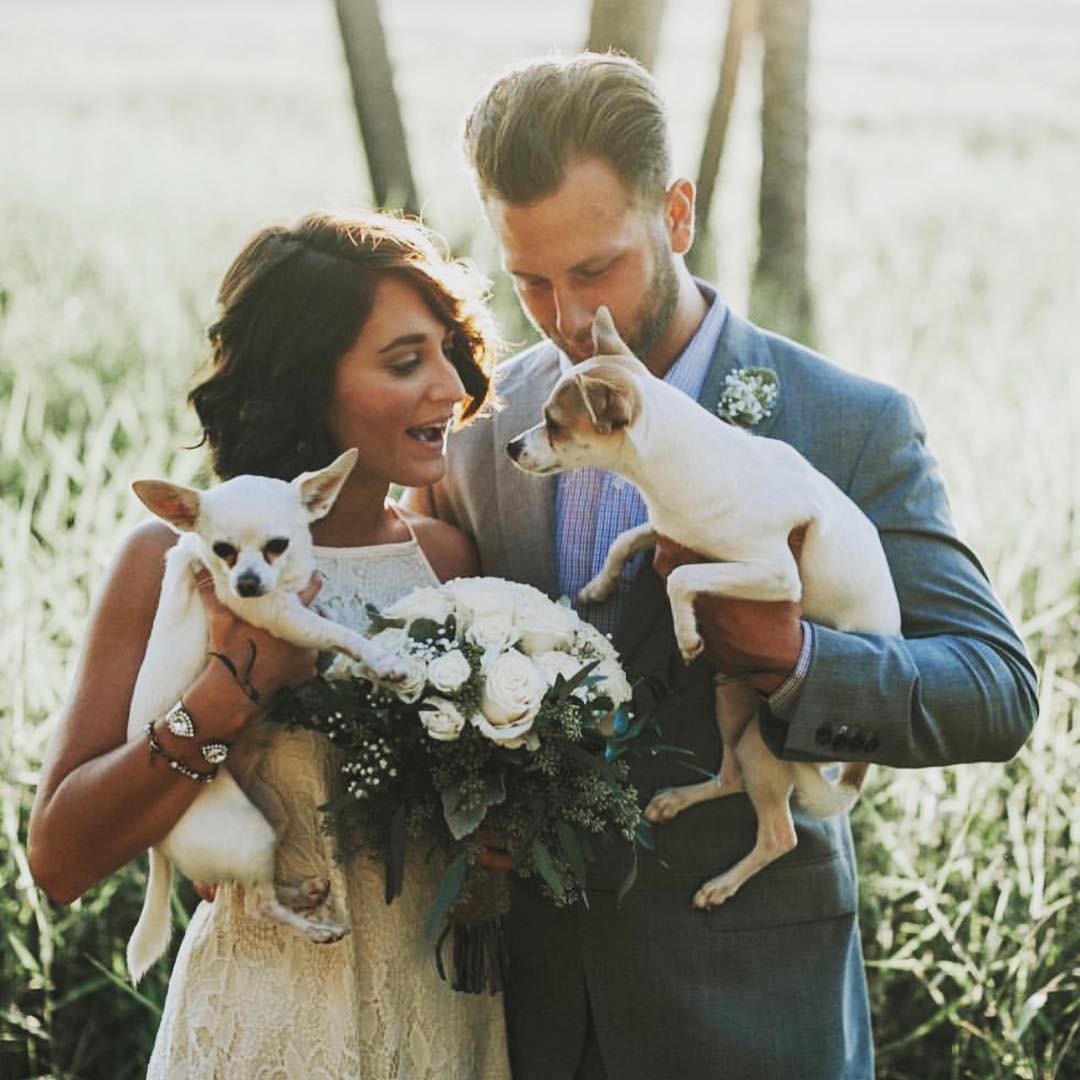 Amanda started blogging in June 2015 and shares her insights on style, beauty, and décor.
The talented wife of Christian graduated from Philadelphia University with a degree in fashion merchandising and management. She enjoys shopping, yard work, horse riding, cleaning, and spending time with her husband and dogs at home.
Amanda is very fond of dogs and calls herself a dog mama. The couple has two pups which they have namely- Ella Mae and Jax Lee Walker. There is a separate Instagram where the couple posts pictures and videos of their dogs.
The beautiful couple constantly post pictures of themselves on their Instagram. Their Instagram is decorated with pictures of their travels and also shows how they encourage and support each other's aspirations.
Christian Walker Family
Family man Christian Walker was born on March 28, 1991, to Julie Signorovitch and Scott Walker in Pennsylvania, U.S.
His father was born on October 9, 1962, and passed on June 26, 2016. He announced his father's death through an Instagram post and thanked him for all his love.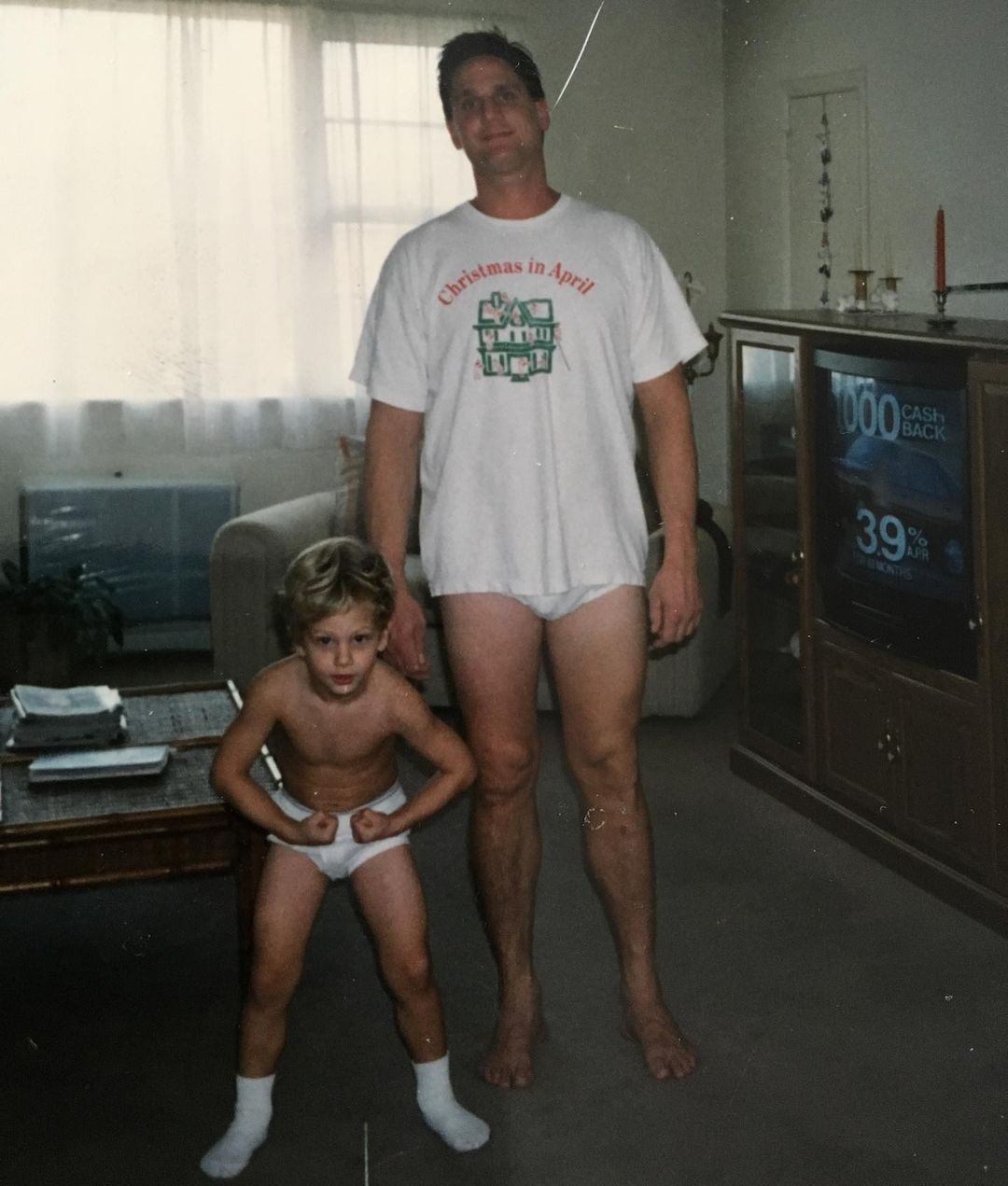 However, there is not much information available about his mother. His mother attends all of his matches to encourage her son.
Christian grew up with his sister, named Emily Walker. He shares a great and protective bond with his sister. On June 18, 2016, he posted a picture congratulating her for graduating.
Walker's family members inspired him to achieve more in his career and helped him be who he is today.
Christian Walker Injury
Walker, the professional baseball player, has suffered a few injuries, which have caused him to miss some matches.
On September 2018, he suffered a sinus fracture after being hit in the face by a fastball from Dodgers Kenta Maeda. Likewise, on July 27, 2019, Christian suffered from an upper-body injury.
Similarly, on April 3, 2021, he got hit by a ball just under his left ball during a game. The area under his eye began to swell, and he missed the game.
In 2021, he experienced a strained right oblique injury, and the team placed him on the 10-day injury list.