Annika Sorenstam found love with her second husband, Mike McGee, and lead a happy family of four. The couple, married for 14 years, shares two kids together.
Mike is the managing director of the ANNIKA brand of businesses and the son of former American professional golfer Jerry McGee.
Sorenstam and McGee embody a powerful partnership in love and business, significantly impacting the world of golf and beyond.
Annika Charlotta Sörenstam, known as Annika Sörenstam, a Swedish professional golfer, is widely recognized as one of the greatest female golfers in history.
In 2003, Sörenstam achieved a career grand slam, triumphing in the four major championships during her prime.
Although Annika retired in 2008, she came out of retirement at 50 in 2021 and won the U.S. Senior Women's Open.
Her career earnings total $22.583 million, which put her in the #1 spot on the career prize money leaderboard. Her nearest rivals in earnings are Karrie Webb ($20.293 million) & Cristie Kerr ($20.173 million).
The three-time Women's PGA Championship winner records 90 international tournament victories, making her the female golfer with the most wins.
Additionally, she represented Europe in the Solheim Cup on eight occasions and captained the European team in 2017.
Recognizing her significant contributions to the sport, Sörenstam was awarded the Presidential Medal of Freedom by President Donald Trump on January 7, 2021.
Annika Sorenstam Husband, Mike McGee
The renowned Swedish golfer Annika Sörenstam found love & a successful partner in her husband Mike McGee.
McGee has been an integral part of Sörenstam's professional and personal life.
He is the 1997 grad of the University of Mount Union with a Bachelor's degree in sports management.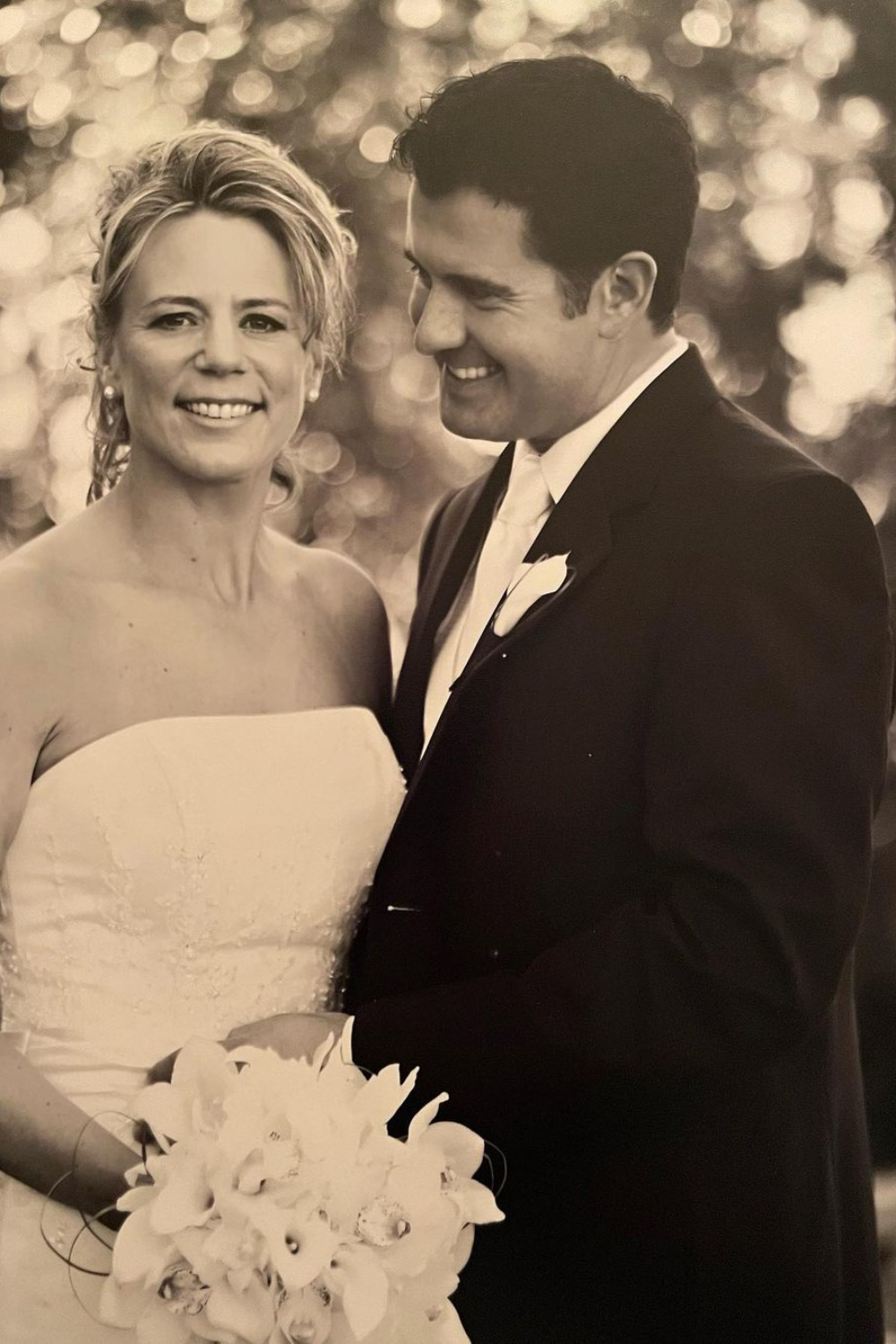 After graduation, he ventured into the sports industry, becoming a successful businessman and golf agent.
Before involvement with the ANNIKA brand, McGee showcased his talent as a record-setting pitcher for Mount Association College.
In addition to his work with the ANNIKA brand, McGee manages his wife's public image and professional relationships with fellow golfers and business partners.
Furthermore, in June 2020, he took on the Marketing and Brand Manager role for Fizzy Beez, an Orlando bar. The same year, Annika returned to professional golfing, coming out of a decade-long retirement.
Despite their respective professional endeavors, the couple has remained supportive of each other.
Married Life And Kids With McGee
The 2003 Hall of Famer Annika Sörenstam is now happily settled with her husband, Mike McGee, and their two children.
Before Mike, Annika was married to David Esche, whom she met in 1994 at the Moon Valley Country Club in Phoenix, Arizona.
They got engaged in 1995 and tied the knot in January 1997 but unfortunately separated in 2005.
In early 2007, shortly after her separation from David, Annika began dating Mike McGee, who was working as a golf agent at the time.
Their relationship blossomed, and they got engaged in August 2007. On January 10, 2009, they exchanged vows at the Lake Nona Golf & Country Club in Orlando, Florida.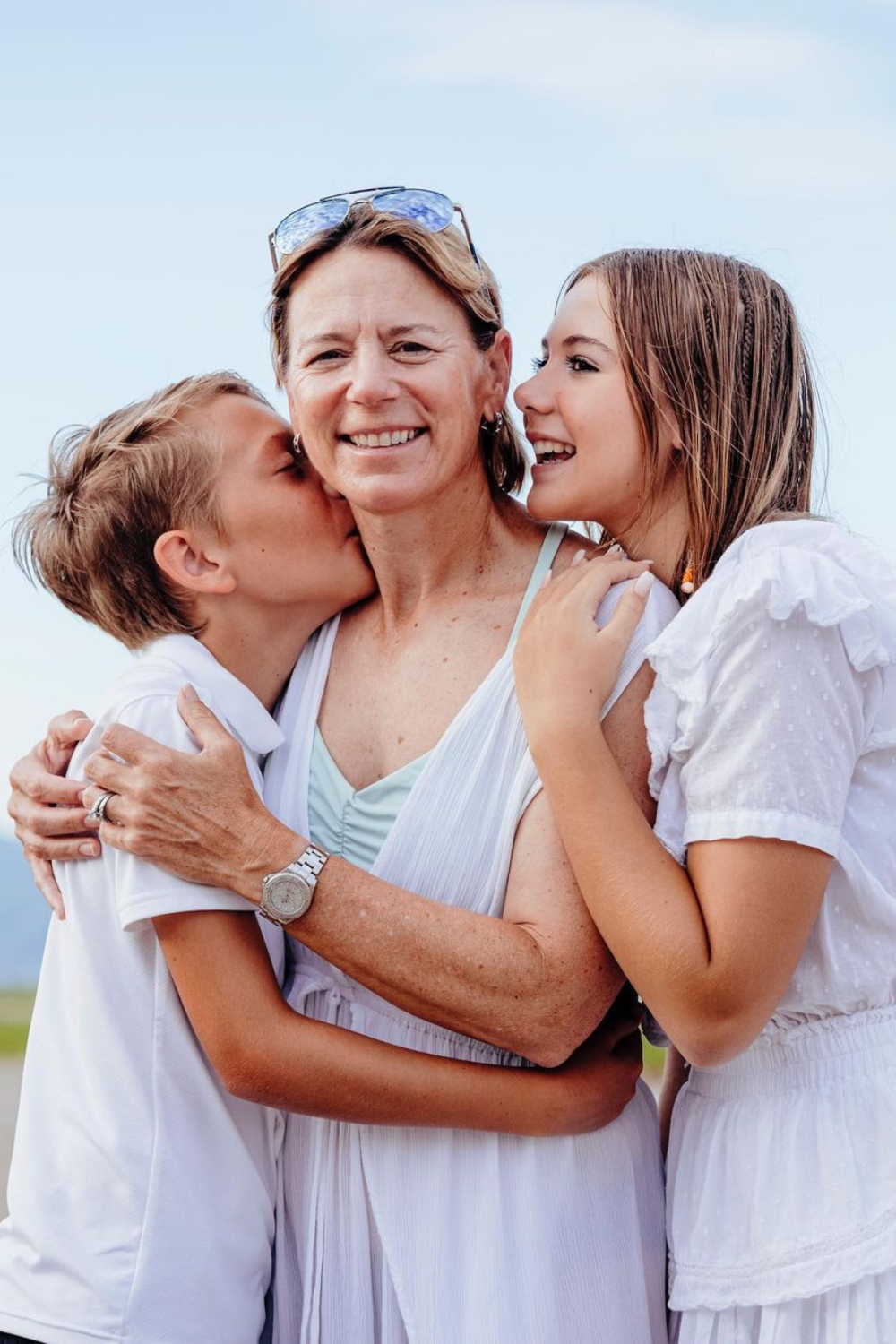 Annika and Mike are proud parents to two beautiful children.
Their daughter, Ava Madelyn McGee, was born on September 1, 2009, and their son, William Nicholas McGee, arrived on March 21, 2011.
Despite their busy lives, Annika and Mike manage time to spend time with their children.
While Annika occasionally shares glimpses of their son William on social media, the couple prefers to keep their children out of the media spotlight.
After more than a decade of marriage, Annika and Mike continue to share a deep love and affection for each other.
They are grateful parents and enjoy the blessings of a happy family life filled with love and joy.