Anthony Harris Bennett is a Canadian power forward for the Hsinchu JKO Lioneers of the P. League+. Many basketball fans and analysts consider him the worst draft bust in the history of the NBA.
He started playing basketball for Mountain State Academy, Beckley, West Virginia and then transferred to the basketball preparatory academy Findlay Prep in Henderson, Nevada.
Then, Bennett played for the University of Nevada, Las Vegas, in the 2012-2013 season. However, he injured his shoulder halfway through the season, restricting his game-playing duration.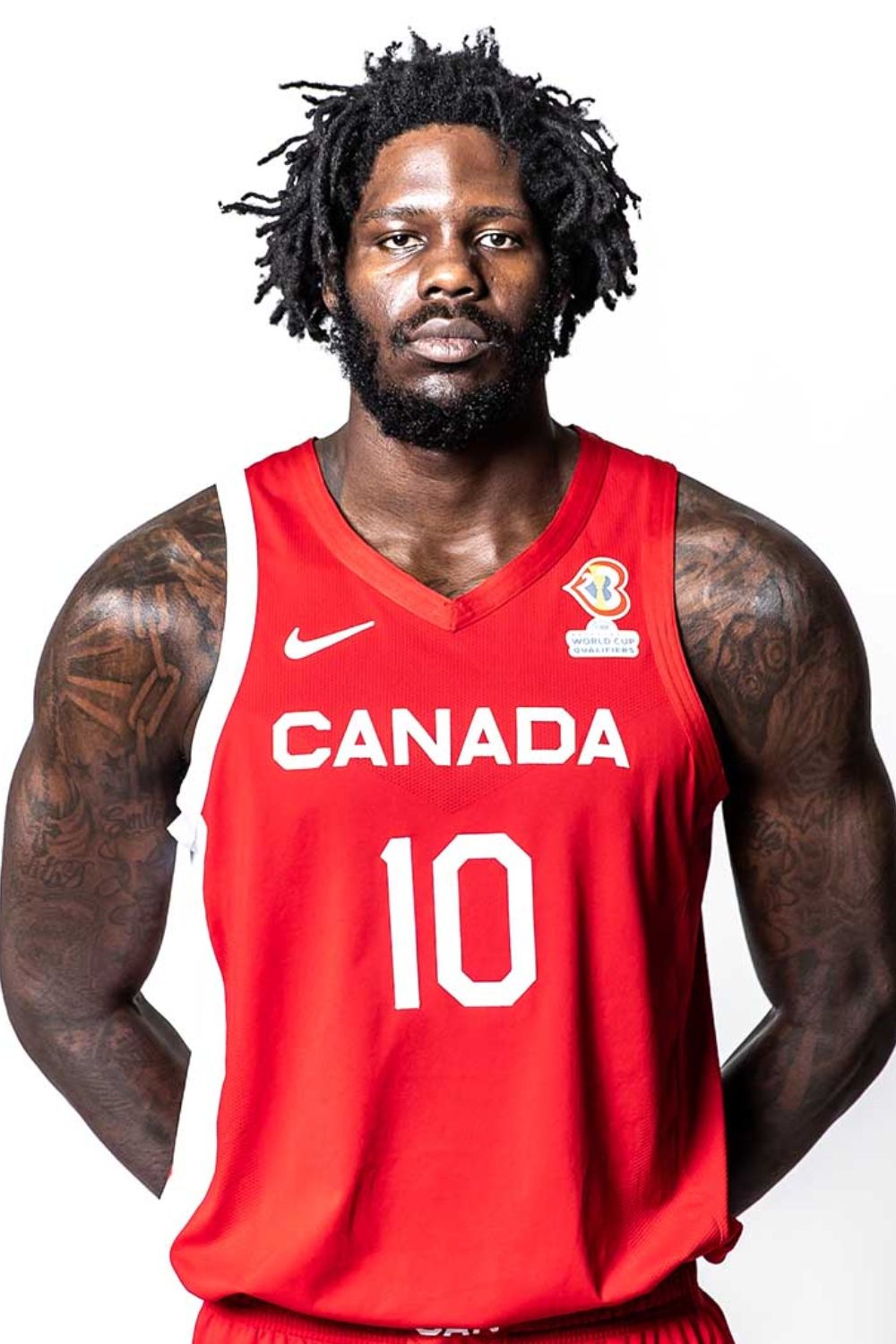 Later, Bennett declared for the 2013 NBA Draft, where the Cleveland Cavaliers selected him as the first overall pick.
Since then, he has played for several teams, including the Minnesota Timberwolves, Toronto Raptors, and Brooklyn Nets of the NBA.
After leaving NBA due to low performance, Anthony played in multiple leagues in different countries (Turkish league and Israel league), including the NBA G League.
He finally returned to the NBA league but got waived due to injury, and then in 2023 finally settled into P.league+.
The P. League+ team Hsinchu JKO Lioneers signed him for the 2022-23 season. On January 1, 2023, in a home game, Bennett scored a team-high 24 points & 11 rebounds against Taoyuan Pauian Pilots.
Please read the entire article to get detailed information about Anthony Bennett. But before that, below are some quick facts about the player.
Quick Facts | Anthony Bennett
Full Name
Anthony Harris Bennett
Known As
Anthony Bennett
Nickname
Anthony
Date of Birth
March 14, 1993
Zodiac
Pisces
Birthplace
Toronto, Ontario, Canada
Nationality
Canadian
Ethnicity
African Canadian
Religion
Christian
Father's Name
Delroy Harris
Mother's Name
Edith Bennett
Siblings
Danielle Bennett – Sister
Sheldon Lewis – Half Brother
Age
30 Years Old
Height
6′ 8″/2.03 m/203 cm
Wingspan
2.16 m
Weight
111 Kg/245 lb
Eye Color
Black
Hair Color
Black
Build
Athletic
Tattoos
Yes
Profession
Basketball Player
Sexual Orientation
Straight
Relationship Status
Not Known
Children
None
Education

Harold M. Brathwaite Secondary School, Brampton
Mountain State Academy, Beckley, West Virginia
Findlay Prep, Henderson, Nevada
The University of Nevada in Las Vegas (2012–2013)

Active Since
2013 – Present
NBA Draft
2013
Teams

Cleveland Cavaliers 2013-14
Minnesota Timberwolves 2014-15
Toronto Raptors 2015-16
Brooklyn Nets 2016-17
Long Island Nets 2016
Fenerbahçe 2017
Northern Arizona Suns 2017
Maine Red Claws 2017–2018
Agua Caliente Clippers 2018–2019
Hapoel Jerusalem 2021–2022
Kaohsiung Steelers 2022
Hsinchu JKO Lioneers 2022 – Present

Current Team
Hsinchu JKO Lioneers
Experience
4 NBA Seasons
Jersey Number (Recent)
20
Position
Power Forward
Endorsements
Not Available
Achievements

MWC Freshman of the Year (2013)
First-team All-MWC (2013)
McDonald's All-American (2012)
2013 AP honorable mention All-American
2017 EuroLeague champion

Net Worth
$1 Million – $8 Million
League
P. League+
Social Media
Twitter, Instagram, Facebook
Last Update
March 2023
Anthony Bennett | Early Life, Family & Education
On March 14, 1993, Anthony Bennett was born in Toronto, Canada, to their parents, Delroy Harris and Edith Bennett.
He had two elder siblings; a sister named Danielle Bennett and a half-brother named Sheldon Lewis.
His mother was an immigrant single mother who worked two jobs to look after the family. She worked at a hospital and a mental health facility.
She was born in Jamaica, played netball, and ran track and field during her teenage years. Anthony was raised in Toronto's Jane and Finch neighborhood before moving to Brampton at ten.
He was always interested in sports due to his mother's influence, and he started to play basketball at a very young age.
High School & College Career
Anthony went to Brampton's Harold M. Brathwaite Secondary School. He transferred to Beckley, West Virginia, at 16 to play basketball at Mountain State Academy.
After the school closed a year later, Anthony moved to Henderson, Nevada, to play for the basketball preparatory academy Findlay Prep. Further, the Canadian player was the #1 forward and #7 overall in the high school class of 2012.
Before joining the University of Nevada in Las Vegas, he narrowed his choices to the University of Oregon and the University of Nevada for college.
Anthony settled with UNLV under head coach Dave Rice on May 2012.
Bennett appeared in 35 games for the University of Nevada in Las Vegas Runnin' Rebels during the 2012–13 season.
He often started as the power forward but occasionally played small forward. However, the player was sidelined for most of the season due to a shoulder ailment.
Furthermore, his minutes were cut to allow him to rest, and he even came off the bench in a few games. Sadly, UNLV lost in the second round to California after making it to the NCAA tournament.
In April 2013, Anthony declared for the NBA Draft.
NBA To P. League+
Anthony was one of thirteen players invited to the NBA Draft green room, indicating that he was considered a first-round choice. The Cleveland Cavaliers selected him first, making him the first Canadian to achieve the feat.
His rookie season performances didn't exceed expectations as a first-round draft.
Some sources even dubbed him one of the worst first-overall picks in recent years.
Afterward, Bennett was traded to the Minnesota Timberwolves on August 23, 2014, in a three-team deal involving the Cavaliers and the Philadelphia 76ers.
Anthony then signed a one-year contract with his hometown Toronto Raptors on September 28, 2015.
The Raptors waived the veteran on March 1, 2016, due to his failure to grasp the fast-moving world of the NBA, despite the team's best efforts.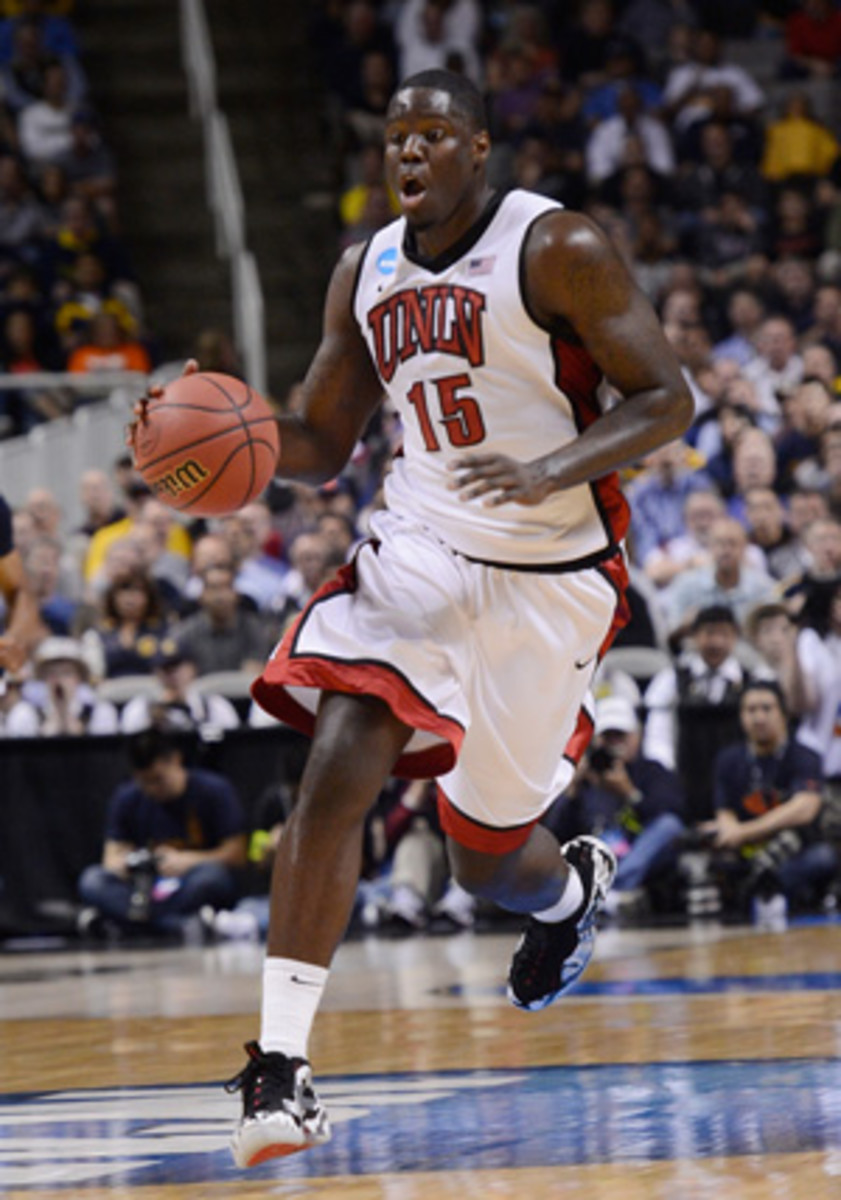 Later, Bennett signed a 2-year contract with the Brooklyn Nets on July 14, 2016, and made his debut appearance for them on October 29, 2016.
Despite several efforts, his game did not seem to improve. As a result, the Nets waived him on January 9, 2017.
Since then, he has played for Fenerbahçe (2017), Northern Arizona Suns (2017), Maine Red Claws (2017–18), Agua Caliente Clippers (2018–19), and Hapoel Jerusalem (2021–22).
Other Leagues
Presently, he plays for the Kaohsiung Steelers of the Taiwanese P. League+. He joined the team on February 9, 2022.
He became the NBA's highest-drafted player to play professionally in Taiwan due to the trade.
Bennett signed with Hsinchu JKO Lioneers on August 29, 2022, for the 2022-2023 season.
Additionally, on January 1, 2023, in a home game against Taoyuan Pauian Pilots, Bennett scored a team-high 24 points & 11 rebounds but lost 90-105.
Through 15 games, Lioneers ended up in a fourth place with seven games lost in January 2023.
Next, Lioneers will play against Formosa Taishin Dreamers on 13 January 2023.
Did Anthony Bennett Play For The National Team?
Bennett competed in the FIBA Americas Under-16 Championship in 2009.
Likewise, Anthony also competed in the FIBA Under-17 World Championship in 2010. The player helped Canada win bronze medals in both tournaments.
He was listed on the Canadian national team roster for the Pan American Games in 2015. He certainly played a major role in helping Canada win the silver medal scoring 15.6 points and 10.4 rebounds per game.
However, the Canadian national team lost to Brazil in the finals.
Anthony Bennett | Injuries & Setbacks
Despite a fantastic start to his career as the first overall pick, the player has suffered many injuries and thus seen many setbacks in his professional career.
During his college career, he didn't get much time to play on the court due to several injuries.
For instance, halfway through his college season, the young star met with a shoulder injury that forced him to sit on the bench most of the time.
Moreover, Anthony Bennett had to undergo sleep apnea and asthma surgery in May of 2013 after declaring for the 2013 NBA Draft.
Besides, while playing for the Timberwolves, he was ruled out for two weeks on February 21, 2015, after injuring his right ankle the day before in a match against the Phoenix Suns.
Furthermore, he underwent arthroscopic knee surgery while in Hapoel Jerusalem before he was waived on October 9, 2021.
The veteran player has not been able to live up to people's expectations due to the different injuries and setbacks he has faced in his career.
Anthony Bennett | Relationships
Anthony lives a very private life, and most of his affairs are unknown to the outside world.
He never had a girlfriend, as per our knowledge. He does not have a single photo of someone he's dating on his social media profiles.
Due to several setbacks in his career, the star is completely focused and devoted to his game and does not have enough time to maintain a relationship.
Anthony Bennett | Physical Features
Anthony Bennett was born on March 14, 1993, under the astrological sign of Pisces. Hence, he is 30 years old.
The player has an athletic build and is 2.03 m tall. Similarly, his listed weight is 245 lb. Moreover, the basketball star has Black eyes and dark hair.
Anthony has several tattoos all over his body. He has also inked his body with graphics that pay homage to his hometown, Toronto.
Anthony Bennett | Income & Net Worth
Bennett has not disclosed his net worth officially. However, looking at his basketball career, it is estimated that his net worth is around $1 million – $8 million.
His current salaries and endorsements are unknown, as the player does not post much about his daily life on the internet.
Apart from basketball, Bennett also makes money from his clothing brand Royalty Collection.
However, the structure of the company and its earnings are not known.
Awards & Recognitions
Despite a promising start to his career, Bennett has not been able to grow as per the fans' expectations because of several factors. Due to this, he has not been able to bag many notable awards.
However, some of the awards and recognitions received by him are as follows:
EuroLeague champion (2017)
AP honorable mention All-American (2013)
MWC Freshman of the Year (2013)
First-team All-MWC (2013)
McDonald's All-American (2012)
Medals – Men's Basketball
FIBA AmeriCup – 2015 Mexico City – Bronze
Pan American Games – 2015 Toronto – Silver
FIBA World U17 Cup – 2010 Hamburg – Bronze (U-17)
FIBA Americas U16 Championship – 2009 Mendoza (U-16)
Stats
Season: 2022-2023 (Taiwan – PLeague+)
| | | | | | |
| --- | --- | --- | --- | --- | --- |
| TEAM | G | MIN | PTS | RT | RNK |
| Lioneers | 2 | 84 | 37 | 19 | 36 |
Social Media Presence
Twitter – 49.3K Followers
Facebook – 68.4K Followers
Instagram – 21K Followers
Anthony has a profile on all the popular social media platforms, but comparatively, he is more popular on Instagram and Twitter than on Facebook.
View this post on Instagram
He likes beaches and uploaded an Instagram post on Kenting Beach in May 2022.
The Popularity Graph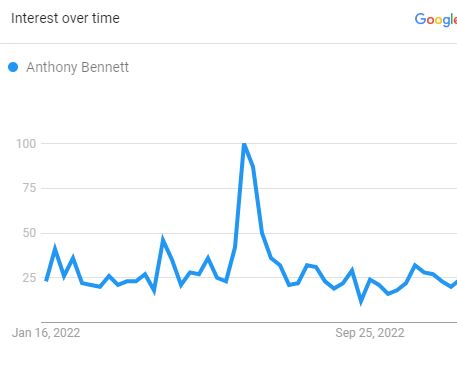 Frequently Asked Questions (FAQS)
Did Anthony always want to be a basketball player?
Anthony used to play basketball with his friends in his childhood. However, he mentions that he never thought much about being a professional basketball player.
Later, when he got taller, everyone pushed him to play basketball which he pursued.
Does Anthony have children?
No, Anthony does not have a prior dating history and has no known children.
Why was Anthony Bennett compared to Larry Johnson?
He was compared to Larry because Larry was the number one overall pick in the 1991 NBA Draft, and both of them had gone to the same university.