Anthony Volpe parents, Michael and Isabelle, have professional backgrounds in the medical field. Michael works as a urologist, while Isabelle is an anesthesiologist.
Despite coming from a family where both of his parents are in the medical field, Anthony chose a different career path. However, his parents have remained supportive of his choices.
Volpe is a member of a family of four, which includes his parents and his younger sister Olivia, who is actively engaged in playing soccer.
Anthony Michael Volpe is a professional baseball shortstop who currently plays for the New York Yankees of Major League Baseball (MLB).
Volpe's journey with the New York Yankees began when they chose him as the 30th overall pick in the first round of the 2019 MLB draft.
Following his selection, he signed a contract on June 10, 2019, and started his professional career with the Pulaski Yankees, a team in the Rookie Advanced Appalachian League.
Later in 2023, in his debut game at the major league, he became the youngest player to start a Yankees' season opener since Derek Jeter in 1996.
Anthony Volpe Parents
Isabelle and Michael Volpe, Anthony Volpe's parents, are both successful doctors. Michael specializes in urology, and Isabelle is an anesthesiologist.
Michael obtained his medical education from the State University of New York Downstate Medical Center after completing his undergraduate studies at George Washington University.
He is affiliated with several medical centers, including Overlook Medical Center and Cooperman Barnabas Medical Center.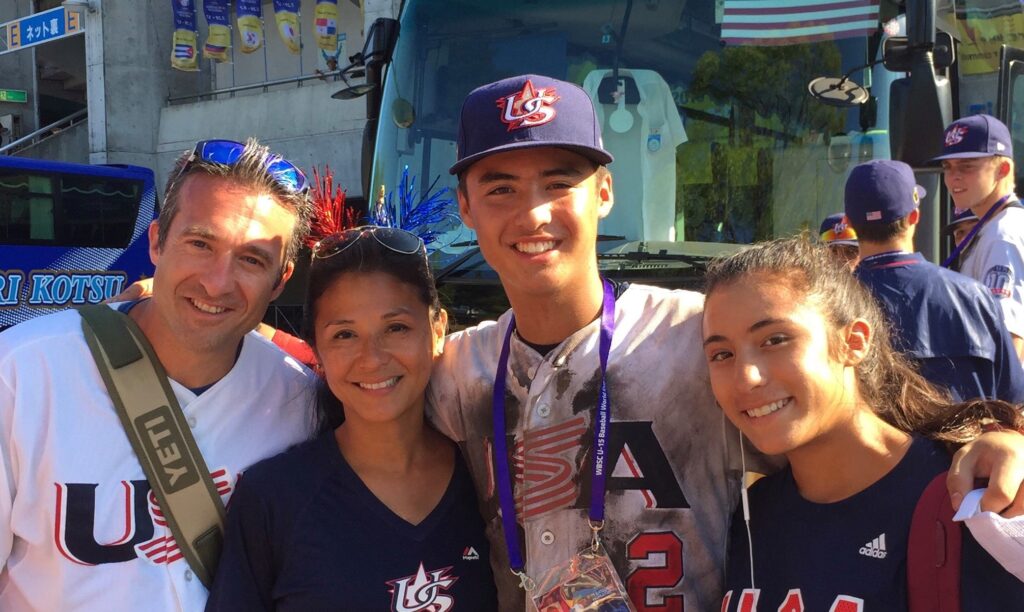 Additionally, he has been recognized in New Jersey Monthly's "Top Doctors" listings.
Despite their busy schedules, Michael and Isabelle actively support their son Anthony's baseball career. They prioritize attending his games and cheering him on.
Growing up, Anthony was fortunate to have a supportive household filled with baseball enthusiasts and devoted Yankees fans.
Anthony's Mother Is A Philippines
Anthony Volpe comes from a diverse cultural background. His mother, Isabelle, is from the Philippines, and his father, Michael, has Italian roots.
This makes Anthony's heritage a rich blend of both Filipino and Italian influences, making him unique and multicultural.
Anthony Volpe's Sister Played Soccer In College
Anthony Volpe has a younger sister named Olivia Volpe, who is a college student at Georgetown University.
Olivia was born in 2003 and is two years younger than her brother and has excelled in both academics and athletics.
Like her brother, her passion for sports has driven her to play for the Pingry Girls' soccer team for four years in The Pingry School.
Her dedication and skills on the field have significantly contributed to her team's success.
Olivia's impact on her team was particularly impressive during the NJ State Tournament in 2017, where she scored a crucial goal that played a pivotal role in her team's victory.
Alongside her soccer career, she worked as an Intern at Christine Ead and Kurt Dahl for seven months.
According to her LinkedIn profile, Olivia currently works as a Summer Intern at Napoli Shkolnik in New York.