Arik Armstead has one biological elder brother, Aaron Armstead, and another brother, Armond Armstead.
However, the detail about their relationship is not disclosed to the public.
But as per some Instagram post from Arik's mother suggests that Guss and Christa's firstborn is Aaron.
So, there might be questions regarding Armond's parents. Despite our best efforts, we couldn't find any leads regarding Armond's parents.
Arik Kristian Armstead, born November 15, 1993, is an American football defensive end for the San Francisco 49ers of the NFL.
He attended Pleasant Grove High School and initially committed to the University of Southern California. However, the four-star recruit switched to the University of Oregon.
The San Francisco 49ers picked Armstead with the 17th overall pick in the 2015 NFL draft.
The 49ers defensive end has been with the same team since he was drafted, signing a contract extension worth 5-year/$85 million on March 16, 2020.
Brother Armond Armstead: Age Gap
Arik's brother, Armond Armstead, born on August 3, 1990, is over three years older than him.
Armond is a former defensive tackle who played with the New England Patriots of the NFL.
He played high school football at Pleasant Grove High and won several honors, including Prep Star All-American.
After an impressive high school career, Armstead committed to play for the University of Southern California Trojans.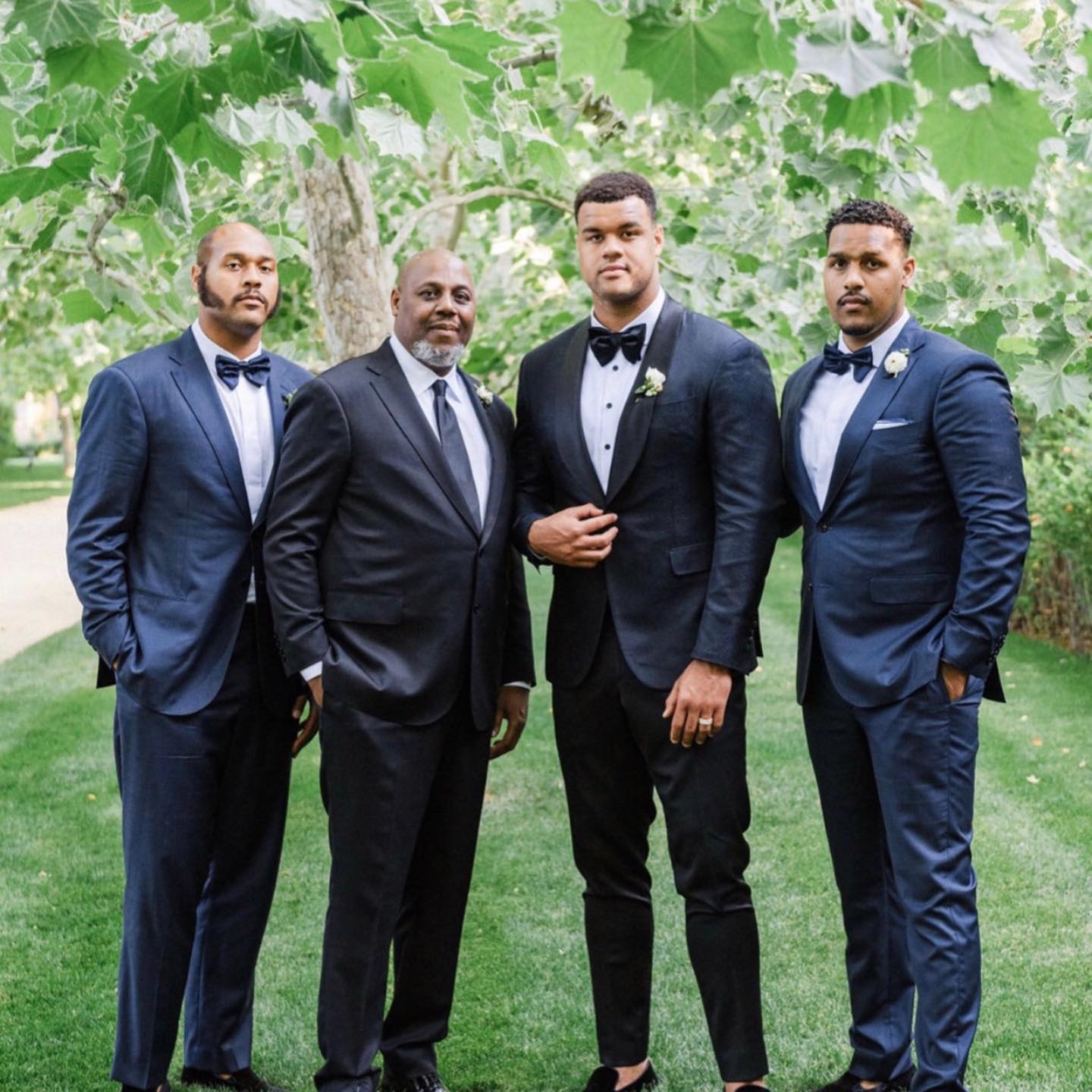 Armond played three seasons for the Trojans, and he wasn't allowed to play after an injury.
Later, Armstead sued the USC, claiming the medical staff gave him painkillers that resulted in a heart attack.
Nonetheless, following his collegiate career, he signed with the Toronto Argonauts of the Canadian Football League in 2012.
On January 22, 2013, Armstead was signed by the New England Patriots as an undrafted free agent on a three-year deal.
However, Armond announced his retirement on July 16, 2014, at 23.
On a personal note, the former football player is a married man and lives with his wife and kids.
Family Tree
The professional football player Arik was born as one of the three kids of Guss and Christa Armstead.
An interesting fact about Arik's father: Guss's real name is Albert. Arik's father liked former Sonics and Warriors guard Gus Williams, and others started calling him Guss.
Albert, aka Guss, is a professional basketball consultant who works at To The Hoop Consulting LLC.
Similarly, Arik's mother, Christa Armstead, is a pastor, author, and community advocate.
One of the popular books of Christa is ILLEGITIMATE: Memoir Of A Priest's Daughter.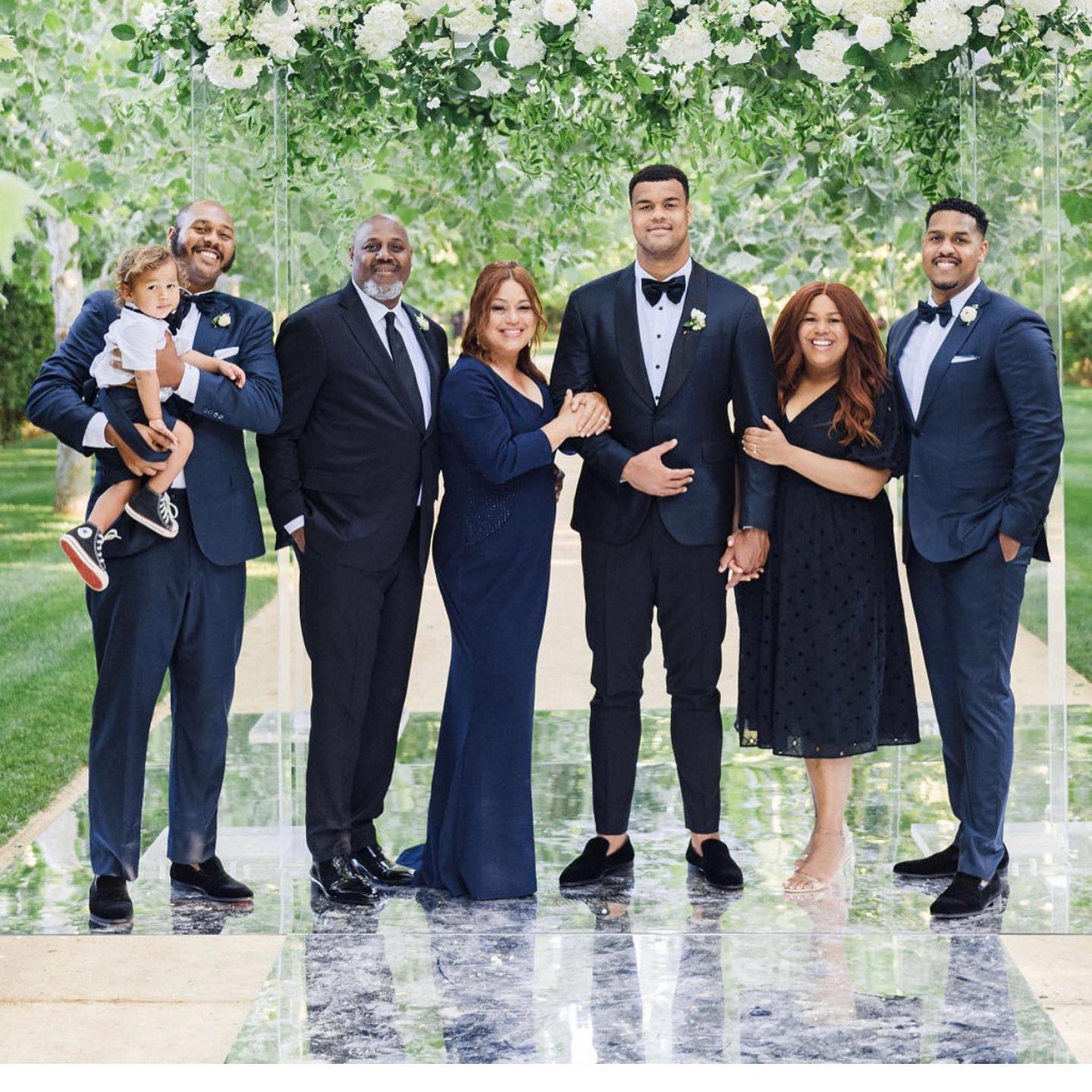 Besides Arik's parents, he has two brothers, Armond and Aaron, and one sister, Alexis.
His brother, Aaron, is into fashion and runs a clothing line, Babylon Falls. He is a father to his daughter, who he shares with his wife, Celeste.
Similarly, Arik's sister, Alexis Armstead Snowden, is married to Brian Snowden, a video creator based in Los Angeles, California.
Moreover, the pair welcomed their first child, Archie Ellis Snowden, on December 2, 2022.
Not to mention, the professional football player, Arik, is also married to Mindy, who is a doctor and mental health advocate.
They share two daughters, Miri (b. February 5, 2021) and Ayla (b. June 7, 2022).