Armando Broja is a professional soccer player who plays as a forwarder for Premier League Club Chelsea. Known for his skillset and attacking position, Broja has drawn inspiration from everyone around him.
The star athlete joined Chelsea's academy at eight and worked hard to make it to the club. He made his first team debut at the age of 18.
The youngster was loaned by Chelsea to the Premier League club Southampton for the 2021/22 season. After the end of the Premier League in May 2022, the star player returned to Chelsea and, on 2 September 2022, signed a long-term contract with Chelsea.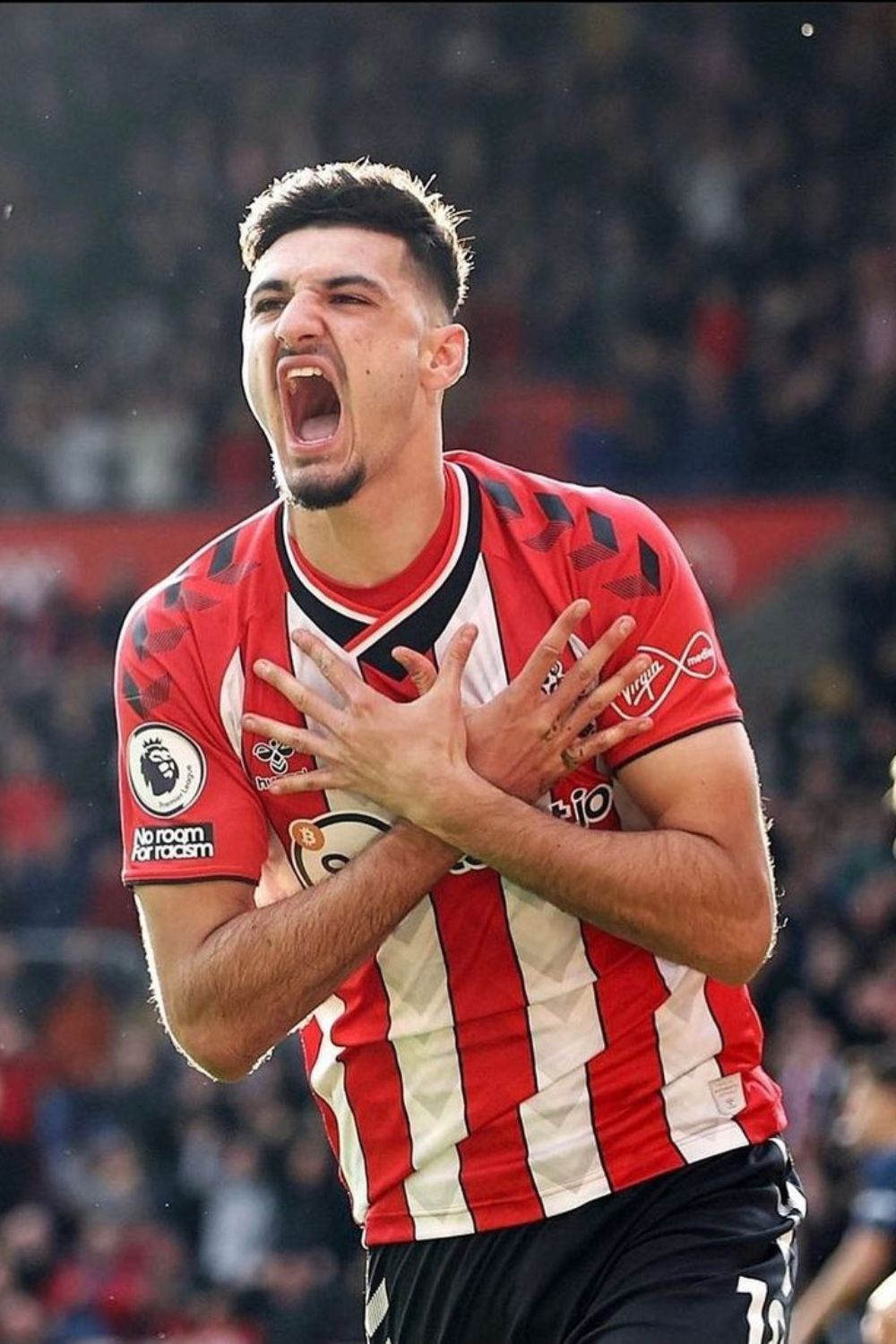 In this article, we will cover the details of Armando Broja's life, career, family, relationship, and many more.
Before getting into the details, let us first go through some quick facts.
Armando Broja | Quick Facts
Full Name
Armando Broja
Date of Birth
10 September, 2001
Birth Place
Slough, Berkshire, England
Nick Name
None
Religion
Christianity
Nationality
Albanian
Ethnicity
Albanian
Zodiac Sign
Virgo
Age
21 Years Old
Height
1.91 meters/ 191 cm/ 6 ft 3 in
Weight
158 lb/ 72 kg
Hair Color
Black
Eye Color
Black
Build
Athletic
Father's Name
Xhevahir Broja
Mother's Name
Blerina Broja
Siblings
Two younger sisters
Education
Unknown
Marital Status
Unmarried
Girlfriend
None
Kids
None
Profession
Soccer player
Position
Forward
Affiliation
Chelsea
Burnham Juniors
Tottenham Hotspur
Vitesse
Southampton
Active Years
2007-present
Net Worth
$1 million- $ 2 million
Social Media
Instagram, Twitter
Merch
Jersey, Autographed Soccer
Last Update
June 2023
Armando Broja | Body Measurements
Armando Broja is a handsome young guy with a slim body and athletic muscles.
He stands tall at the towering height of 1.91 meters (6 feet 3 inches) while weighing 158 lb (72 kg). Further, he wears a shoe size of 8 (UK).
As for his appearance, Armando Broja has a fair skin tone with black hair and eyes of a similar color.
Read Here About Trayvon Mullen: Wife, Career, Net Worth & Social Media >>
Armando Broja | Early Life
Born on 10 September 2001 in Slough, Berkshire, England, Broja is the only and the eldest son of his mother, Blerina Broja, and father, Xhevahir Broja.
His parents are from Malësi e Madhe, a municipality in Shkodër County, located in northwestern Albania.
According to the sources, Armando has two younger sisters whose names are unknown.
Armando's father used to support and push him forward on his soccer journey. He used to make sure that Armando watched and practiced his soccer skills from professional videos.
Since then, Armando has always looked up to the Brazilian Ronaldo, the greatest, as his first idol.
When Broja was younger, his father fenced his family compound and placed a big gate before their house to practice soccer. Similarly, his mother Blerina, followed him around from training to match days.
As a kid, Broja and his whole family often visited his father's village, Kamicë-Flakë.
Education
Regarding his educational background, Armando Broja studied in a private school in England. Though there are no details of his education and schools, Armando studied in several soccer schools.
At just 6, Armando was admitted to the youth team of the local soccer academy Burnham Juniors. He was later more focused on soccer rather than his studies.
Armando Broja | Career
Broja played soccer since he was a little kid and was incredibly ambitious. Starting his early career at Burnham Juniors, he later enrolled at Fulham's academy and earned a scholarship.
With Fulham, Broja played for his local side Burnham Juniors. His tenure at Burnham was excellent and caught the attention of the Spurs.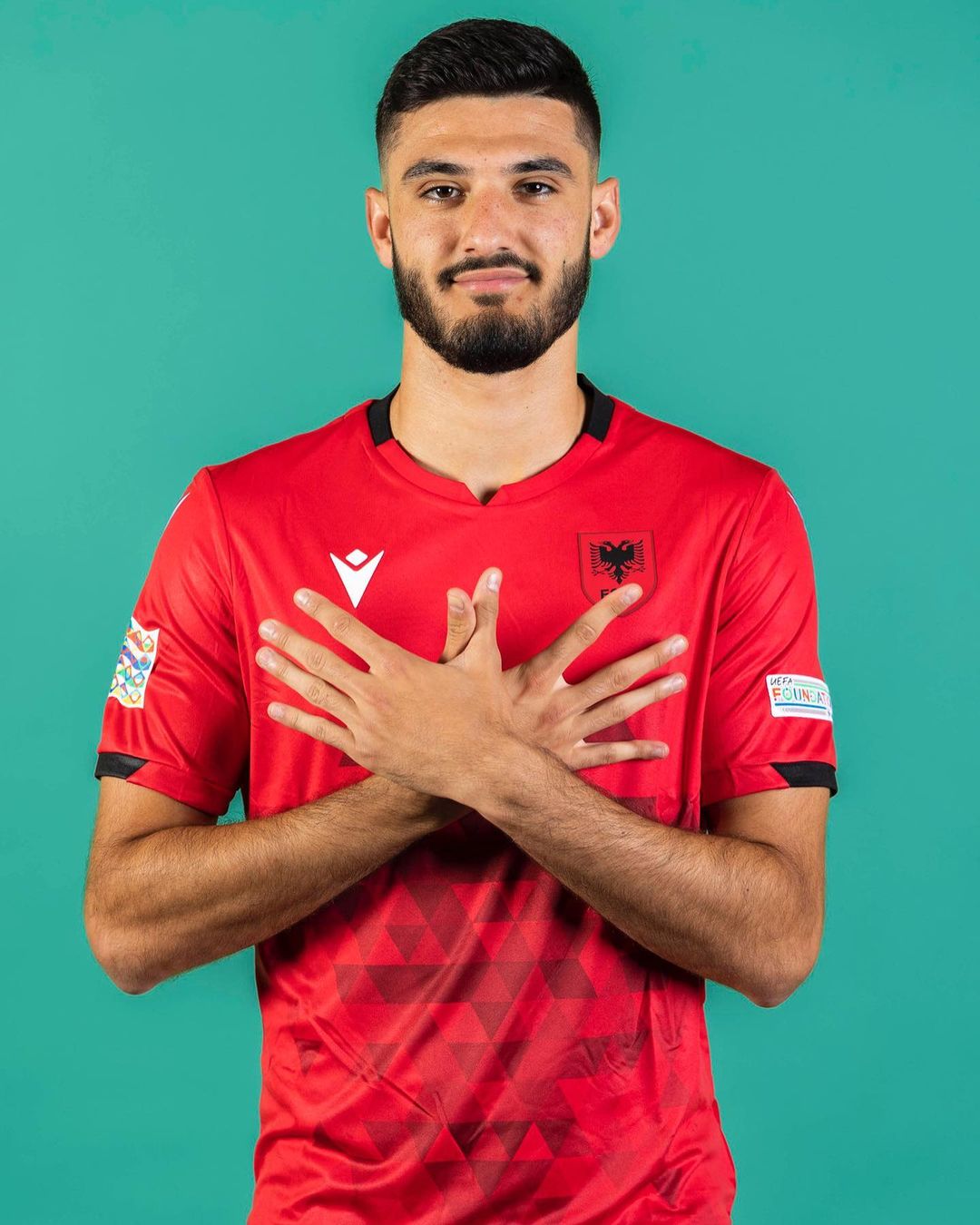 His youth career started first with the Burnham Juniors and then he signed with Tottenham Hotspur.
Armando was just an eight-year-old kid when he joined the Spurs. He often faced Chelsea during those times and gradually grew up to like the team.
Not long after, Armando desired to join his opposition team, Chelsea, and confessed his thoughts to the West London club.
"I played against Henry Lawrence and Tino Anjorin, who were already at Chelsea then. My Brazilian Ronaldo style impressed the Chelsea Academy coach. When their scouts came to watch, I felt like the happiest kid ever."
– Armando Broja talking about his interest in Chelsea
The Professional Arena
In 2009, Chelsea Academy accepted him on the team in their under-9 age category, where he found his next idol Didier Drogba.
Following Drogba, Armando graduated from Chelsea Academy, which was the end of his early career.
In February 2020, he signed his first professional two-year contract with Chelsea.
He made his debut in March of the same year against Everton.
In 2020, Broja was loaned to Vitesse and there, he had his first-ever league goal. After finishing the loan spell, he signed a deal with Premier League club Southampton.
Following it, in October 2021, Armando became the first Albanian player to score in the Premier League.
Broja made an important career decision on 2 September 2022 by signing a long-term contract with Chelsea. The six-year contract will end on 2028.
International Team Career
In 2019, Broja played for the under-19 team in Albania, where he made his debut in the first friendly match against Kosovo.
The same year in June, Armando played for Albania U21 in a friendly match against Wales U21.
By 2019, Broja had already started playing for the senior team and in the same year, he made his international team debut against Lithuania.
In September 2021, the young athlete scored his first senior goal in the 2022 FIFA World Cup qualifying match against Hungary and helped his team win by 1-0.
Injuries
In 2020, Armando Broja suffered from the novel coronavirus and was absent for a week. During that time, he missed a total of two games.
Later, he struggled with COVID again in 2022 and missed several matches for ten days.
In October 2021, Armando struggled with an ankle injury for ten days and missed two matches.
Similarly, in August 2022, Broja suffered an undisclosed injury and was absent from the field for 10 days, where he missed a single game.
Likewise, in November 2022, he sustained an ankle injury during a friendly match between Albania and Italy.
Read About Rodney McGruder: College, Career, Relationship & Net Worth >>
Armando Broja | Net Worth
As per the sources, Armando Broja maintains an estimated net worth of $1 million- $2 million.
His annual average salary is £442,000 ($543,660), and his current market value is $33 million to $54 million.
In addition to his salary, he also earns a lot from his brand endorsement deals.
Armando Broja | Personal Life
It was rumored that Broja was in a secret relationship with a girl named Fidela.
There was a post on Instagram where Fidela commented: "My Love" in Broja's picture, and Broja replied to the comment with an emoji of a ring.
Further, Broja had written F and a white heart emoji in his Instagram bio, to which it was suspected that Broja was in a relationship.
The fandoms believe that the couple has broken up as Broja no longer follows Fidela on Instagram and has removed the letter F with a white heart emoji from his Instagram bio.
However, these suspicions might not be true as Broja has not said anything about his relationship yet.
Social Media
If you want to know more about him, check out his social media sites.
He is on Instagram with 360k followers.
View this post on Instagram
Likewise, he is on Twitter with 62.7k followers.
Popularity Graph
Armando Broja | Frequently Asked Questions (FAQs)
Which Jersey Number Does Armando Broja Wear?
Armando Broja wears jersey number 18 for Chelsea F.C.
Who Is Broja's Agent?
Broja's only agent is Louis Bell.
You Might Also Like Victor Caratini: Early Life, Career, Relationship & Net Worth >>