Behind every great athlete is a supportive family, and Arthur Fils parents, have been his pillars of strength and inspiration.
As Arthur battles it out on the court against some of the biggest names in the game, his parents have been cheering him on every step of the way.
Arthur Fils is a French professional tennis player who has been creating a stir in the tennis world.
He has rapidly emerged as one of the most exciting prospects in the sport. And he has undoubtedly captivated fans and experts alike with his exceptional talent.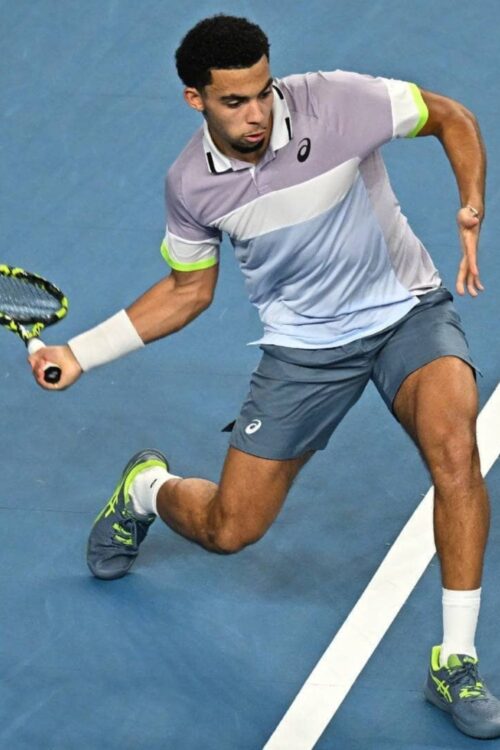 On February 27, 2023, Fils reached his career-best ranking in singles, soaring to world No. 104, according to the Association of Tennis Professionals (ATP).
Additionally, in July 2022, he achieved a career-high ATP doubles ranking of world No. 459. Fils continues to make remarkable progress in his tennis journey.
He is known for his aggressive playing style and ability to hit powerful shots. He is also known for his speed and agility on the court.
Who Are Jean-Philippe and Anne Fils?
Arthur was born in Bondoufle, a commune in the Essonne department in northern France.
He is the middle child of Jean-Philippe and Anne Fils. And it seems that his athletic prowess runs in the family.
Arthur's father, Jean-Philippe, had a passion for sports from a young age, excelling in basketball before discovering his love for recreational tennis.
It was through his father's influence that Arthur found his way onto the tennis court, starting his own journey at the just age of five.
Initially, he played at the tennis club in Saint-Michel-sur-Orge before making a brief detour to Bretigny, only to return to his beloved first club.
In his search for athletic excellence, Arthur explored various sports, including judo, football, swimming, and athletics.
However, it was tennis that captured his heart, leading him to dedicate himself fully to the sport.
As Fils continues to carve his path in the world of tennis, he carries with him the influence of his athletic father and his mother's love.
Arthur Fils | Battling Giants and Making Headlines
On May 11th, 2023, Arthur Fils garnered attention as he faced off against Holger Rune in an exciting ATP Rome Tennis match.
However, the outcome didn't favor Arthur, as Holger Rune emerged victorious in their thrilling encounter on May 12th, 2023.
The game wrapped off, leaving Fils determined to bounce back stronger than ever.
As Arthur continues to compete against formidable opponents and make waves in the tennis world, fans and enthusiasts eagerly await his future matches.