Artis Gilmore is a former professional basketball player who played in the National Basketball Association (NBA).
Notably, Artis is considered one of the top left-handed scorers in NBA history.
Moreover, he has also played in the American Basketball Association (ABA). While in ABA, he played for the Kentucky Colonels from 1971 to 1976.
After that, Gilmore played for Chicago Bulls, San Antonio Spurs, and Boston Celtics in NBA.
Furthermore, he served as a center for the ABA and NBA teams and donned jersey number 53. The basketballer also played in the Italian League with the Arimo Bologna for the 1988-89 season.
Besides that, he represented the Gardner–Webb Runnin' Bulldogs and Jacksonville Dolphins during his collegiate career.
No wonder Gilmore is one of the most accomplished American and National Basketball Association players.
Artis has won the Most Valuable Player award in the playoffs and All-Star games. Not to mention, he was named to the ABA's All-Star games five times.
On top of that, many fans, experts, and media outlets dub him the greatest Bulls center. The player was often compared to other greatest centers like Kareem Abdul Jabbar and Bill Russell.
Before getting into details about the former Chicago Bulls center's life and career, here are some quick facts about him.
Quick Facts:
| | |
| --- | --- |
| Full Name | Artis Gilmore |
| Birth Date | September 21, 1949 |
| Birth Place | Chipley, Florida, the United States |
| Nick Name | The A-Train, The Big A |
| Religion | Christian |
| Nationality | American |
| Ethnicity | African American |
| Education | Gardner–Webb University, Jacksonville University |
| Horoscope | Virgo |
| Father's Name | Otis Gilmore |
| Mother's Name | Mattie Lou Gilmore |
| Siblings | Ten; Oren Gilmore ( younger brother) |
| Age | 73 Years Old |
| Height | 7'2″ (2.18 m) |
| Weight | 240 lb (109 kg) |
| Wingspan | 7'8 |
| Hair Color | Black |
| Eye Color | Dark Brown |
| Build | Athletic |
| Profession | Former NBA & ABA Player |
| Former Team | Kentucky Colonels, Chicago Bulls, San Antonio Spurs, and Boston Celtics |
| Position | Center |
| Active Years | 1971 – 1989 |
| Marital Status | Married |
| Wife | Enola Gay |
| Kids | Five; Shawna, Priya, Tiffany, Otis James, and Artis II |
| Net Worth | $5 million |
| Social Media | Twitter |
| Merch | Game Used Jersey Auto Signed Card, Signed Chicago Bulls Photo, Rookie Card |
| Last Update | April, 2023 |
Artis Gilmore | Early Life, Family, and Education
Artis Gilmore was born in Chipley, Florida, the United States. His parents are Otis Gilmore and Mattie Lou Gilmore.
The former basketballer comes from a very struggling and hard-working family. Gilmore's father was a fisherman, while his mother looked after him and his nine siblings.
As a fisherman, Otis did not have a stable job. Hence, the Gilmore family struggled financially.
Being the second oldest, the financial struggles in his family wrapped up his childhood pretty early.
Nevertheless, the optimistic and hard-working player considered himself blessed.
Moreover, he was grateful to his parents for giving their best to provide for him and his siblings. Besides that, he had sports to lean on.
The athlete loved football and wanted to build a career as a tight end. However, his family didn't have enough money to pay for his insurance.
Furthermore, he realized that he had a gifted height and moved on to basketball. The A-Train was an instant hit and quickly developed his basketball skills.
Education
Initially, the NBA center attended an all-black school called T. J. Roulhac before moving to Chipley High School.
However, he did not remain at the school for more than a week and moved to Carver High School in Alabama. Moreover, the former Bulls player graduated from Carver in 1967.
He mostly played high school basketball for T. J. and Carver. Nevertheless, he was well-recognized as a player in Carver.
Artis Gilmore | Age, Height, and Weight
The former ABA player is 73 years old as of 2023. He stands 7 feet 2 inches tall and weighs 240 lb, i.e., 109 kg.
As a teenager and young athlete, Gilmore walked around barefoot as he needed a size 13.
However, Chipley's local stores did not keep sizes that big, so he managed without them.
Artis Gilmore | Basketball Career
Early Career
The basketballer played high school basketball and other sports at Roulhac High School and Carver High School combined.
He graduated from Carver with good academics and as a Third Team All-American.
Following his high school graduation, the athlete decided to attend Gardner-Webb University. Likewise, he played collegiate basketball for GWU's Runnin' Bulldogs.
GWU's then-head coach Eddie Holbrook considered Gilmore one of the hardest-working players he had ever coached.
While playing with the Bulldogs, Artis led the collegiate team to the 1968 and 1969 NJCAA tournaments. Thereafter, the NBA player transferred to Jacksonville University.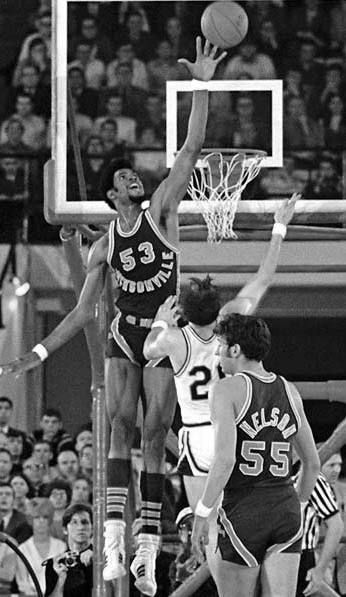 He assisted the Jacksonville Dolphins to the 1970 NCAA Tournament and, eventually, the NCAA Championship game.
However, the UCLA Bruins defeated the Dolphins. Nevertheless, he had an exceptional career at Jacksonville.
Moreover, his career average of 22.7 rebounds per game still makes history the highest ever in NCAA Division I history.
Career In The ABA
The player's college basketball career garnered much attention from the ABA and NBA. Both of the leagues were eager to have him play with their teams.
As a result, both the NBA and ABA drafted him in the 1971 Draft. However, Gilmore decided to play on the ABA for the Kentucky Colonels.
Also, Learn More About Former ABA and NBA Center: <<George Mikan Bio: Net Worth, Death, NBA, Lakers & College >>
Kentucky Colonels
Following his draft into the ABA, the center signed a $2.5 million contract with the Colonels for ten years.
Nevertheless, he only played for five seasons as the ABA dispersed in 1976. Shortly after joining the ABA team, he let everyone know his presence.
In his first season with Kentucky, the former athlete won the ABA Rookie of the Year Award and the ABA Most Valuable Player Award.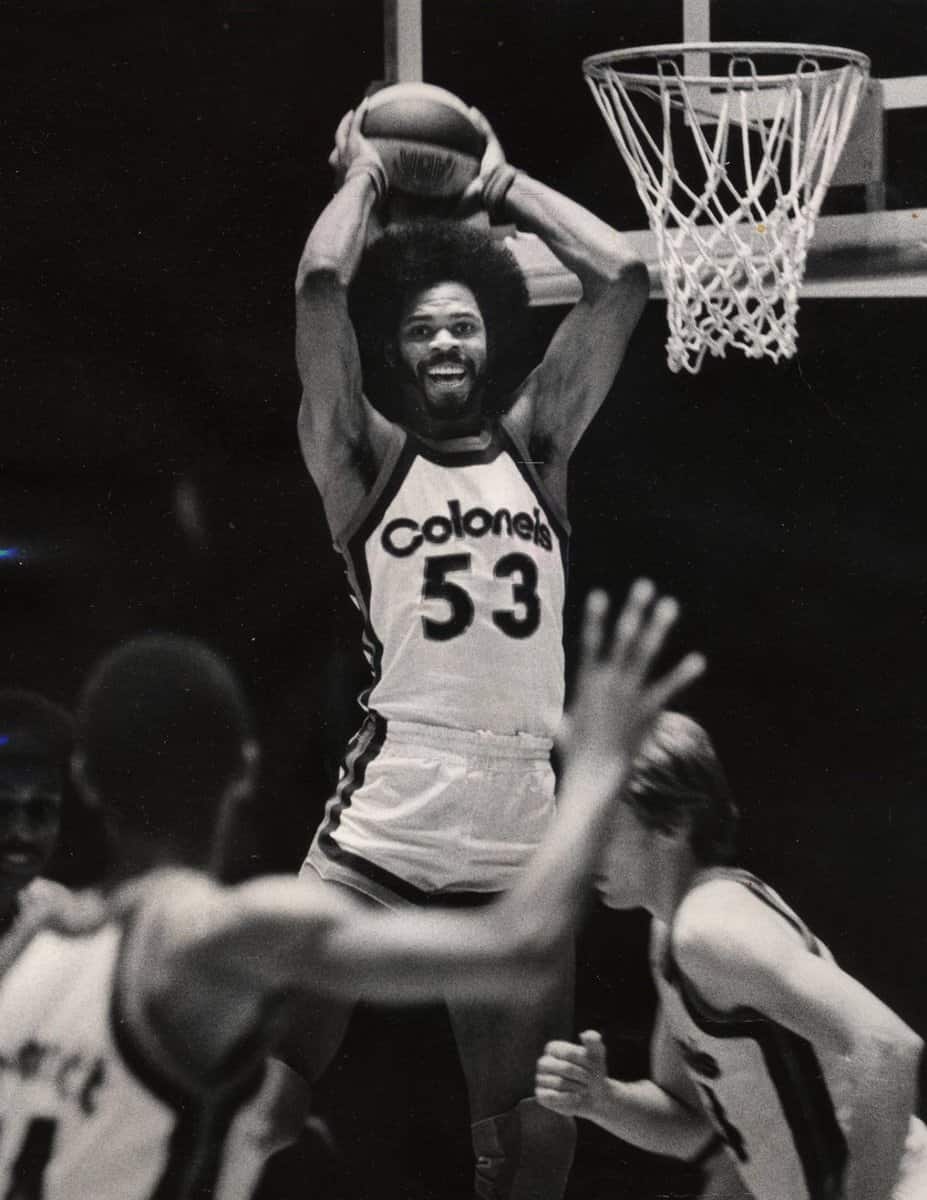 Besides that, he also led the American league in rebounding, FGPs, blocks per game, etc.
Likewise, The Big A was a five-time All-ABA First team, a four-time All-Defense team, and appeared in five ABA All-Star Games.
On top of that, the former NBA player was the Most Valuable Player in 1974. After winning the ABA Championship, he was also the Playoffs MVP in the 1974-75 ABA season.
Career In The NBA
Chicago Bulls
After the ABA crashed in 1976, Artis joined the Chicago Bulls through the dispersal draft in the National Basketball League.
Moreover, he signed a $1.1 million contract with the Bulls for three years. The Spurs' center was named to the NBA All-Defensive Second Team in 1978.
Likewise, he played four All-Star games with the Bulls. Furthermore, Chicago extended his contract for three years, so he played from 1976 to 1982.
You Might Be Interested In Bulls' Head Coach: <<Billy Donovan Bio: Bulls, Wife, NBA & Net Worth >>
San Antonio Spurs & Boston Celtics
The A-Train brought his A-game to the Spurs after being traded in 1982. Moreover, he earned two All-Star selections while playing for San Antonio.
Furthermore, he teamed up with shooting guard George Gervin to provide the Spurs with some jaw-dropping games. Thereafter, he played for the Celtics in 1988.
Italian League
After his NBA career, Artis played a season in the Italian League for Arimo Bologna. The former Celtics player also secured a position on the European All-Star Team.
Basketball Hall of Fame
Gilmore was inducted into the "Jacksonville University Hall of Fame" in 1993. Likewise, he was also inducted into the "Gardner-Webb Athletics Hall of Fame" in 1995.
Aside from that, Artis was inducted into the Basketball Hall of Fame in 2011. But unfortunately, he waited 17 years after his eligibility to be inducted.
Further, he was inducted into the Alabama Sports Hall of Fame in 2012.
Look Up Top 18 Quotes by Wilt Chamberlain, One Of The Greatest Players In Sport's History.
Highlights, Awards, And Achievements
1975 ABA champion
ABA Playoffs Most Valuable Player in the year 1975
ABA Most Valuable Player in the year 1972
Six-time NBA All-Star in 1978, 1979, 1981 to 1983, and 1986
Five-time ABA All-Star from 1972 to 1976
1974 ABA All-Star Game MVP
Five-time All-ABA First Team from 1972 to 1976
Four-time ABA All-Defensive First Team from 1973 to 1976
1978 NBA All-Defensive Second Team
1972 ABA Rookie of the Year
ABA All-Rookie First Team in the year 1972
Four-time ABA rebounding champion from 1972 to 1974 and in 1976
ABA All-Time Team
Consensus first-team All-American in the year 1971
1970 Second-team All-American – AP, NABC, UPI
Two-time NCAA rebounding leader in 1970 and 1971
Third-team Parade All-American in the year 1967
Artis Gilmore | Marriage, Wife, And Kids