Following her breakup, Taylor Swift was reportedly seen in an Arkansas Bar this weekend with star Laker basketball player Austin Reaves.
The rumors appear to have started after a Twitter page, Hoops, tweeted about the two being spotted in a bar.
It could be just speculation, but get this, Taylor just broke up with her boyfriend, Matty Healy.
There is no information as to why the two broke up, though.
It was a whirlwind romance. Just last month, Matty made unexpected appearances at all three of Tay Tay's electrifying Nashville concerts.
This occurrence unfolded in the wake of the news that Swift and Joe Alwyn had chosen to part ways after a remarkable six-year journey together.
Since then, Matty and Taylor became practically inseparable whenever she wasn't captivating audiences with her performances.
Their undeniable bond was witnessed on multiple occasions in NYC, where they were spotted enjoying double dates with Taylor's close circle of friends and even making their way to a recording studio.
Austin Reaves Girlfriend
Austin Reaves, aka "AR-15," and Jenna Barber met at Cedar Ridge High School and began dating shortly after.
On October 27, 2015, Barber posted a picture featuring Austin & tagged him on the occasion of their first anniversary, which is evident that the couple began dating in 2014 when they were high school students.
According to Jenna's Facebook profile, she still lives in Newark but often travels to LA to watch her love hoop.
There has been no news about any sort of conflict between the two. And they still follow each other on social media.
This means they are still together, and it seems like Austin Reaves and Taylor Swift dating is nothing but just a rumor.
Besides, without official confirmation from either of them, based on the bland internet, no one has the right to bring someone's business to the street.
Austin Reaves Free Agency
Undrafted Austin Reaves has made an impressive rise from camp invitee to crucial playoff starter in just two years.
He is currently a restricted-free agent and stands to benefit the most from this opportunity.
The Lakers should reconsider their strategy of pursuing high-priced superstars and instead focus on retaining Reaves.
While LeBron James may desire a reunion with Kyrie Irving, signing him would require sacrificing the team's depth and forcing them to construct a bench with minimal salaries.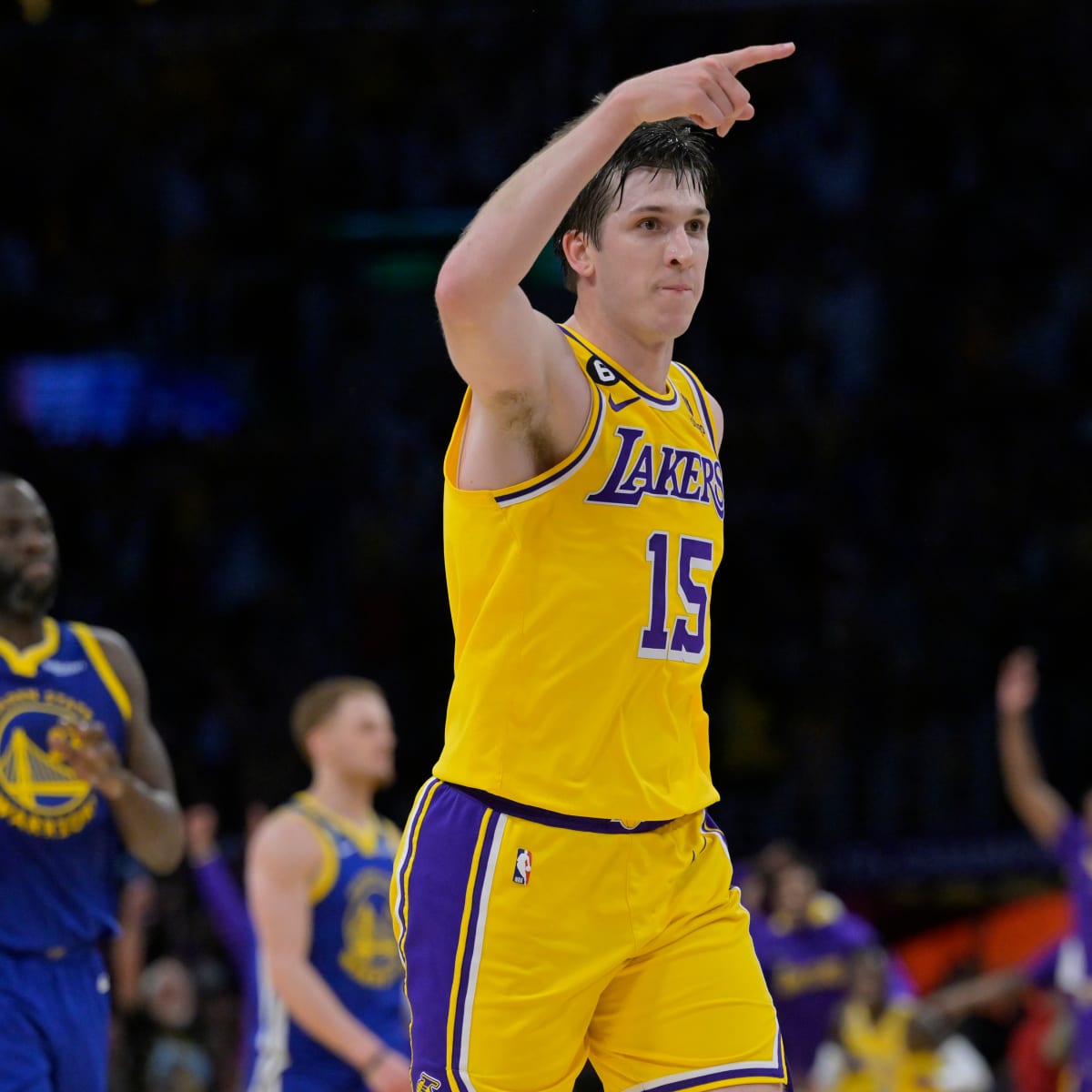 The Lakers have limited financial flexibility in re-signing Reaves. They can offer him a maximum contract of four years and $51 million.
However, they can match any offer sheet presented by another team, even if it goes as high as four years and $98 million.
Despite their financial constraints, retaining Reaves should be a priority for the Lakers, given his remarkable progression from undrafted camp invitee to a pivotal playoff starter.