Baron Corbin, whose real name is Thomas Pestock, is an American professional wrestler and a former NFL player. He is a three-time Golden Gloves winner and former grappling champion; he was also the winner of the Andre the Giant Memorial Battle Royal at Wrestle Mania 32.
Corbin returned under his ring name with Hall of Famer JBL and defeated Dolph Ziggler on October 17, 2022, in one of the episodes of Raw.
Restarting the new moniker of "The Modern Day Wrestling God," Baron kept his winning streak until losing to Drew McIntyre on the episode of Raw on 21 November 2022.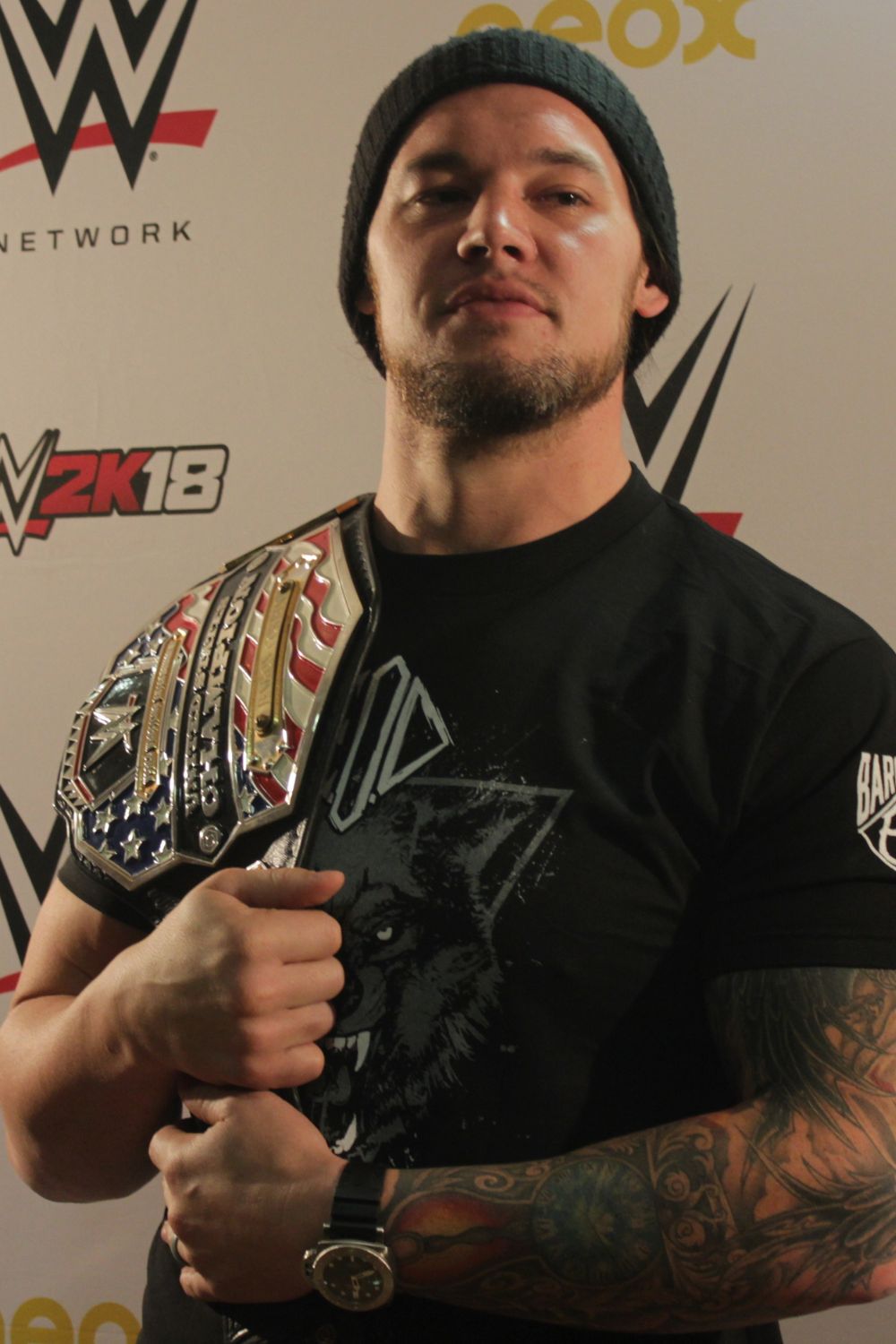 He is one of the contenders feared by the most decorated WWE Superstars. But, on the other hand, he is hated by many as well. As a result, he was named the PWI Most Hated Wrestler of the Year in 2019.
In addition, Baron serves as a constable for Stephanie McMahon on RAW.
Here, we will discuss him in more depth, things like his family, football career, etc. But first, let's look at some quick facts.
Thomas Pestock | Quick Facts
Real Name
Thomas Pestock
Profession
Professional Wrestler
Nickname/Stage Name
The Lone Wolf, King Corbin, Baron Corbin
Hair Color
Black
Eye Color
Dark Brown
Date Of Birth
September 13, 1984
Slam / Finishing Move
End of Days
WWE Debut
NXT: October 18, 2012
WWE (Main Roster): April 3, 2016 (At Wrestlemania 32)
Birth Place
Lenexa, Kansas, U.S.
Age
38 Years Old
Zodiac Sign
Virgo
Hometown
Lenexa, Kansas, U.S.
Nationality
American
Hobbies
Watching American Football, Listening to Music, Riding Motorbikes
College
Northwest Missouri State University, Maryville, Missouri, U.S.
Favorite Bands/Artists
In This Moment, Slipknot, Slipknot, Lamb of God, Amigo The Devil
Favorite Wrestler
Harley Race
Signature Move
Deep Six
Marital Status
Married
Wife
Rochelle Alexandra Roman
Children
Two Daughters
Nationality
United States
Religion
Christian
Residence
Tampa, Florida, U.S
NFL Position
Offensive Guard (Indianapolis Colts and Arizona Cardinals)
Social Media
Instagram, Twitter
Merch
Trading Card
Last Update
April 2023
Thomas Pestock | Early Life
Baron Corbin was born to his father, Steven Pestock, and mother, Mona Pestock. He was born on September 13, 1984.
As of 2023, Baron is 38 years old.
Sadly, Corbin lost his father in 2008. Steven Pestock died due to health complications from Creutzfeldt–Jakob disease. Baron keeps his father's memory alive by wearing the ring on his necklace.
In addition, he also got a portrait tattoo of his grandfather and father on his leg. These two men had a crucial role in molding Baron and teaching him the value of hard work.
His father worked as an iron worker, building houses and bridges.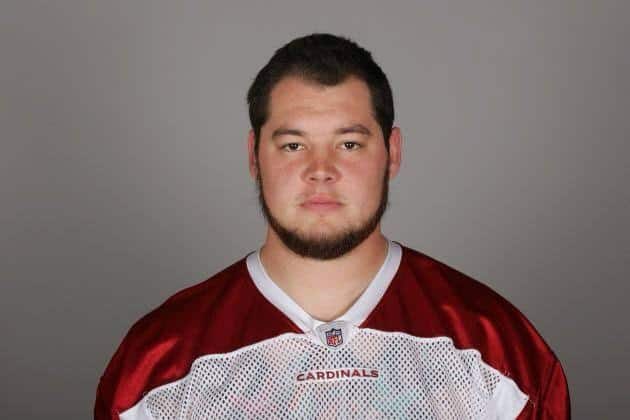 Likewise, he grew up with his brother Danny Pestock in Lenexa, Kansas, United States.
Also, Baron is a retired boxer and a former grappling champion; who won the Golden Gloves 3 times.
Education
As for his education, Baron attended Northwest Missouri State University. However, he was more focused on football than his studies during his college days.
He played as an offensive guard on his college football team. Baron was a rising star in the NCAA Division II at Northwest Missouri State University.
Baron was an offensive lineman for the Indianapolis Colts and Arizona Cardinals in the NFL.
Body Measurements | Height & Weight
Baron, the former NFL player, and current wrestler stands at 1.98 meters tall and weighs around 285 lb (129kg).
However, in 2021, he maintained a proper diet and worked hard to lose some weight. He shocked fans with his transformation. After the conversion, he has an athletic build.
His chest size is 48 inches, his biceps size is 19 inches, and his waist size is 35 inches.
You Might Also Like To Read About Naomi "Wrestler" Bio: WWE, Net Worth & Personal Life >>
Baron Corbin | Professional WWE Career
Baron's career is divided into three stages; Football, Boxing, and Wrestling.
Football Career
Initially, Corbin played as an offensive guard at Northwest Missouri State University. In 2007, he was named honorable mention in First-Team All-MIAA in 2008.
On April 27, 2009, Baron joined the Indianapolis Colts after graduating.
on January 18, 2010, he signed a contract with the Arizona Cardinals. But he was released on September 3.
Furthermore, he signed a second contract with the Cardinals on January 4, 2011. However, he was released on the same year, September 2, 2011.
Boxing
By the time he turned 21, Baron Corbin had won the Amateur boxing championship two times. Similarly, he also won the Kansas-Missouri Golden Gloves regional championship three times.
Like his football career, his boxing career did not last long. He called it quits after losing to Andrae Cathron at the Golden Gloves National Tournament of Champions in 2008.
WrestleMania
Baron has credited Cory Graves, Billy Gunn, Kane, and Dusty Rhodes as the inspiration and development of his wrestling personality.
Like so, the former NFL player made his debut at WrestleMania at 32.
Not to mention, Corbin was then added to the Royal Rumble roaster after eliminating Kane on André the Giant Memorial battle royal.
Corbin lasted for over 32 minutes at the Royal Rumble on January 29, 2017. Baron was eliminated at the Royal Rumble by The Undertaker.
Constable Corbin
After his draft on RAW, he changed his appearance and became the Constable for RAW. In addition, after Kurt Angle went on a vacation, Baron became the acting General Manager of RAW.
One of his memorable feuds was against Braun Strowman.
Baron was relieved from his duties after the Mr. McMahon family assumed control. Furthermore, on September 18, 2018, he matched up against Roman Reigns for WWE Universal Championship.
However, Baron was unsuccessful in winning the title against Roman reigns during the main event.
Baron Corbin To Face 4-time Champion At WrestleMania 36
Baron had a lengthy feud against "The Big Dog." During WrestleMania 36, Roman Reigns challenged Goldberg for the Universal Championship.
It had led Baron to be left out without a match on WrestleMania 36. However, Baron was scheduled by WWE against Elias at the Grandest Stage of them all. Elias was rumored to face John Cena.
However, an interview revealed that the plan was canceled, and John Cena faced Bray Wyatt instead. On the other hand, Corbin and Elias's match ended with Elias picking up the victory.
WWE Career
Baron's wrestling career kicked off after his debut on NXT, which lasted from 2012 to 2016. By the end of it, Baron was promoted to SmackDown.
Baron made his debut on November 1, 2016. But a year later, on April 26, 2017, he was suspended for a week by Shane McMahon.
In 2017, he was a Money in the Bank Ladder Match participant. Shortly after, on April 16, 2018, he was drafted to RAW as a WWE Superstar Shake-up event.
Baron also had a heated discussion with Seth Rollins as he challenged him for the WWE Universal championship.
Lacy Evans was selected for the match as a special guest referee. The game ended with Seth Rollins retaining the WWE Universal championship.
Evans and Corbin challenged Lynch and Rollins at Extreme Rules. Rollins and Lynch successfully defended their respective championship against the duo.
King Corbin
In August 2019, Corbin was one of the sixteen competitors in the 2019 King of the Ring tournament.
He was away from the Raw for over a month, and he returned on 19 episodes with McIntyre for the match against The Miz and faced a loss.
In the following weeks, he defeated The Miz in the 1st round, Cedric Alexander in the quarterfinals, Ricochet and Samoa in the semifinals, and Chad Gable in the finals with victory in the tournament, subsequently altering his ring name to King Corbin.
Corbin dubbed Gable "Shorty G" before losing with a roll-up pin on October 6 at Hell in a Cell.
He was drafted in the 2019 SmackDown brand. He was a member of the team Crown Jewel but faced a loss to the team Hogan on October 31.
Baron began a feud with Roman Reigns and won against him on November 8.
He again won against Roman Reign in a TLC match at TLC: Tables, Ladders and Chairs on December 15 following Dolph Ziggler's and The Revival's interference.
Additionally
On January 26, 2020, at Royal Rumble, Baron faced Reigns in a falls count anywhere match after interference from the Usos also, including Dolph Ziggler and Robert Roode, and a steel cage match at a Super ShowDown on February 27, finishing their feud.
He lost to Elias on April 4, the first night of WrestleMania 36. On April 24, in episodes of SmackDown, he defeated Drew Gulak with the help of Cesaro and Shinsuke Nakamura to qualify for the Money in the Bank ladder match.
Corbin failed to win the contract at Money in the Bank after he and AJ Styles tussled over the briefcase and dropped it to Otis unintentionally.
He fought against Matt Riddle and faced a loss. Corbin again faced Riddle and secured victory on 25 September, ending their feud.
Baron began feuding with Rey Mysterio, Dominik Mysterio, and Murphy, which led him to build a short-lived partnership with Wesley Blake and Steve Cutler; however, it disbanded following Cutler and Blake's WWE release.
Corbin lost to Shinsuke Nakamura in a Battle for the Crown Match, losing his crown to Nakamura and ending his King gimmick on 18 June 2021.
The following week on SmackDown, his ring name was reverted to Bron Corbin.
Update 2021-2022
In an episode of SmackDown on 16 July 2021, Corbin started sporting dirty clothes, an unkempt beard, and an unshaved head, giving him a messy look.
After losing his crown, he disclosed that he had lost his car, investments, and savings; his home was to be foreclosed upon, and his wife left with their daughters.
He then revealed his version of the GoFundMe campaign, CorbinFund.com, asking his fellow wrestlers and fans to donate to the cause.
Corbin emerged at the contract signing between Universal Champion Roman Reigns and Finn Balor for a championship match at SummerSlam, attacking Balor and attempting to sign the contract on the 30 July episode of SmackDown.
But John Cena emerged in the ring, took out Corbin, and signed the contract himself.
Before fleeing from the arena, he stole the Money in the Bank briefcase in the episode of SmackDown on August 13.
He lost to Big E, who regained the briefcase on August 21. He showcased himself "filthy rich" in the arena driving Bentley on 27 August as he demanded to be called "Happy Corbin."
Also
Corbin bonded with Madcap Moss and started a new feud with Drew McIntyre.He participated in the Elimination Chamber and Royal Rumble match at the namesake event and was defeated.
He faced McIntyre and lost to him on April 2, 2022. He blamed his loss on Moss and attacked him ending their friendship and beginning a new feud. This led to a match at WrestleMania Backlash, where Moss won.
The two competed in a No Holds Barred match at Hell in a Cell on June 5, which Baron lost. He again lost to Moss in the Last Laugh match ending their feud. Corbin confronted commentator Pat McAfee, who was behind the feud between him and Moss.
Corbin participated in Money in the Bank qualifying fatal four-way match, which Moss won on July 1 in episodes of SmackDown.
He attacked McAfee and accepted the challenge for a match at SummerSlam. He lost to McAfee on July 30 after he hit a low blow while the referee was down.
On August 5, he was in a fatal five-way match to determine the #1 contender for the Intercontinental Championship, which Sheamus won.
You Might Also Like To Read About Hector Garza's Bio: EGarza'sLife, Wrestling, WWF, Death & Legacy >>
Trivia
Baron was announced as one of the competitors for the 2019 King of the Ring tournament.

In 2019, Corbin was drafted to the SmackDown brand.

He was a member of Team Flair during the Crown Jewel.

As a Team SmackDown, Baron caused the elimination of his partner, Mustafa Ali, in the Survivor series. It led Roman Reigns to spear Corbin and eliminate them from the match.

Baron defeated Reigns during the TLC match after the intervention of The Revival and Dolph Ziggler.

During a triple threat to Dolph Ziggler, he lost his title involving Bobby Roode during the Clash of Champions.

He entered the Royal Rumble match as the number 4 contender on January 28, 2018.

Baron Defeated Dean Ambrose, Miz, and AJ Styles in a fatal four-way match.

Baron made his video game debut in the game Madden NFL 12. Besides, he appeared in WWE 2K16, WWE 2K17, WWE 2K18, and now in WWE 2K19.
Titles Won
WWE Mr. Money in the Bank (2017)

WWE United States Championship

WWE King of the Ring Winner (2019)

2019 PWI Most Hated Wrestler of the Year

WWE Year-End Award/Most Hated of the Year (2018)

Revolver Most Metal Athlete (2016)

2016 WWE André, the Giant Memorial Trophy Winner

39° in PWI 500 (2019)
Baron Corbin | Net Worth & Income
As a successful wrestler, WWE pays Baron Corbin a handsome salary of around $285,000 per year.
At the same time, his net worth is estimated at around $2 million. However, anything that gives information on his assets and other incomes is unknown.
Baron Corbin | Girlfirends, Wife & Children
The WWE superstar Baron Corbin is married to his girlfriend Rochelle. Rochelle Alexandra Roman hails from Tampa, Florida.
The other minor details regarding their relationships and events are hidden from the public.
Nonetheless, Baron and Rochelle exchanged their wedding vows on April 29, 2017. The lavish wedding was held in Clearwater, Florida.
Before being in a relationship with Rochelle, Baron had an affair with Maria Brink, the lead singer of the band 'This Moment.'
However, as of now, Baron is a loyal husband to Rochelle. The lovely couple has daughters named Ryane Pestock and a second daughter whose name is not yet revealed.
The couple's happiness knew no bounds after welcoming a daughter into their life on August 28, 2019.
Tattoos
Corbin's friends and family inspire his tattoo like any other person. Altogether, this WWE star has 18 tattoos all over his body.
Baron Corbin | Rumors And Controversy
When you are a public figure, you are bound to get criticized and ridiculed by someone. When he was an NFL player, he was attacked by football fans.
Not to mention, it did not work in favor of his NFL career. Nonetheless, Baron has not been dragged into any further controversies and rumors.
Social Media Presence
Baron is an active celebrity on social media such as Twitter and Instagram. He has 998k followers on Instagram under the username @baroncorbinwwe.
Untouchable! pic.twitter.com/Dr1CXIGWfM

— Modern day wrestling God (@BaronCorbinWWE) December 11, 2022
Besides, Baron has over 505.8k followers on his Twitter account. You can follow him on the platform under the username @BaronCorbinWWE.
Popularity Graph
Baron Corbin is a renowned wrestler from WWE who was also a former NFL player.
His search rate hiked as Corbin's details regarding his matches were searched on the internet.
Frequently Asked Questions (FAQs)
Does Baron Corbin have a tag team partner?
He has never had a tag team partner. However, he was forced to team with Rhyno in NXT. Moreover, Baron does not have many friends in the WWE, which earned him the Lone Wolf title.
What is Baron Corbin's entrance song?
The wrestler's entrance song is I Bring The Darkness (End of Days).
Did WWE approach Baron Corbin?
No, it was he who approached WWE. He has a successful career as a WWE wrestler.
Did Corey Taylor slap Baron Corbin?
Corey Taylor slapped Baron Corbin during his match with Samoa Joe in 2015 at NXT Live.
You Might Also Want To Read About Roman Reigns Bio: WWE, Net Worth, NFL & Wife >>