When we talk about wrestling, one thing that comes to our mind is WWE. Definitely, WWE has changed a lot of lives. It has created a lot of superstars, and Seth Rollins is one of them.
Indeed, Seth Rollins is one of the popular faces of WWE. In a short time, he has established himself as a good wrestler and has won many titles.
However, Seth's childhood was not as amazing as his career. As a kid, he was timid and introverted. He loved playing baseball, and his favorite team was the San Franciso 49ers.
While growing up, he started getting interested in wrestling. Then, he decides to be a wrestler. At first, his mother was devasted to know her son wanted to be a wrestler.
Seth finally convinced his mother, and next is history. Today we dive into the life of Seth Rollins. Here we will discuss his early life, age, WWE career, net worth, personal life, and many more. But first, let us have an instant glance at the quick facts.
Quick Facts
Name
Colby Daniel Lopez
Birthdate
May 28, 1986
Birthplace
Buffalo, Iowa, United States
Age
36 Years Old
Nationality
American
Religion
Christianity
Ethnicity
American, German, and Irish heritage
Father's Name
Not known
Mother's Name
Holly Franklin
Education
Davenport West High School
Height
6 ft. 1 inch
Weight
98 kg
Eye color
Dark Brown
Hair color
Black and Blonde
Net Worth
$9 million
Trained by
Danny Daniels
WWE Debut
2012
WWE Name
Seth Rollins
Profession
Professional Wrestler
Affiliation
WWE
Current Residence
Moline, Illinois, United States
Salary

Yearly: $1.47 million

Monthly: $122,500

Weekly: $28, 270

Marital Status
Engaged
Engaged To
Rebecca Quin
Billed from
Davenport, Lowa
Title wins
2 times WWE World Heavyweight Champion.

United States Championship, 1 time.

WWE Tag Team Championship, 1 time.

In 2014, Seth won the Money in the Bank

Ring of Honor Champion, 1 time.

NXT Champion (1 time)

Social media
Instagram, Twitter
Merch
Books, Jersey, Action Figure
Last Update
March, 2023
Seth Rollins Early Life and Family
Seth's childhood
Colby Daniel Lopez, popularly knows as Seth Rollins, was born on May 28, 1986, at Buffalo, Lowa, United States.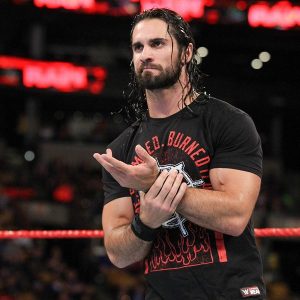 He was born to Holly Franklin (mother). However, Seth Rollins is closer to his stepdad rather than his own birth father. Besides, Lopez is Seth's stepfather's surname, and he took that surname instead of his birth father's surname.
His father estranged Rollins. Since then, he is living with his stepfather. As a kid, Seth was shy and introverted.
Rollins, while growing up.
Seth Rollins grew up with his stepbrother and stepsister. He treats them as his own siblings. They all have an immense love for each other.
Besides, Rollins loved baseball and even played baseball in his school days. Seth graduated from Davenport West High School in 2004.
However, when he was 13 or 14 years old, he started getting interested in wrestling. When Seth told his mom about his career plans, she was not happy with it.
Later, Seth Rollins successfully convinced his mom. And today, he is one of the best wrestlers in WWE.
However, recently in 2019, Seth Rollins did a DNA test and found that he has a brother and sister of his own.
Seth Rollins Career
After convincing his mom to pursue his dream as a wrestler, Seth immediately joined the wrestling school. He joined Danny Daniel's wrestling school; there is learned a lot of things about wrestling.
There were a lot of hurdles in his way to success, but he overcomes them all. And today, he is known by all, and definitely, his hard work has paid off.
Independent Circuit
Seth Rollins made his ring debut in 2005 as Gixx in the Iowa independent scene.
Soon after that, he joined IWA (Ian Rotten's Independent Wrestling Association Mid-South) under the ring name Tyler Black.
On September 23, 2005. As Tyler Black, Rollins joined Ted Petty Invitational Tournament. Sadly, he loses that match.

Seth on WWW Ring

However, Rollins wins his first-ever championship in early 2006. He teams up with Marek Brave, and they both win the tag team championship title in the NWA Midwest.
Besides, Rollins was also seen in TNA on Impact! in 2006.
After Seth's tag team partner suffers from a legitimate back injury, Seth starts his career again as an individual in Pro Wrestling Guerilla.
Again in 2008, Rollins teams up with Jimmy Jacobs for the FIP's tag team championship title. Fortunately, they won that match and defeated Roderick Strong and El Generico.
However, Seth couldn't win FIP's World Heavyweight Championship title by forfeit as he could not compete. Hence, Davey Richards wins that match.
The age of the Fall
In September 2007, Rollins debuted as Black in Ring of Honour.
Besides, Rollins debuts with Jimmy Jacobs and Necro Butch. They even allied, namely The age of the fall, and attacked Briscoe Brothers.
Later that night, Seth Rollins as Black again makes his ROH in-ring debut.
Later, Black and Jacob jointly win the ROH tag team championship by defeating Brisco Brothers. Sadly, in just one month, they lose their title to No Remorse Corps.
In 2009 September, Rollins had to take a break due to a neck injury. After his return, he won his first ROH World Heavyweight Championship in February 2010.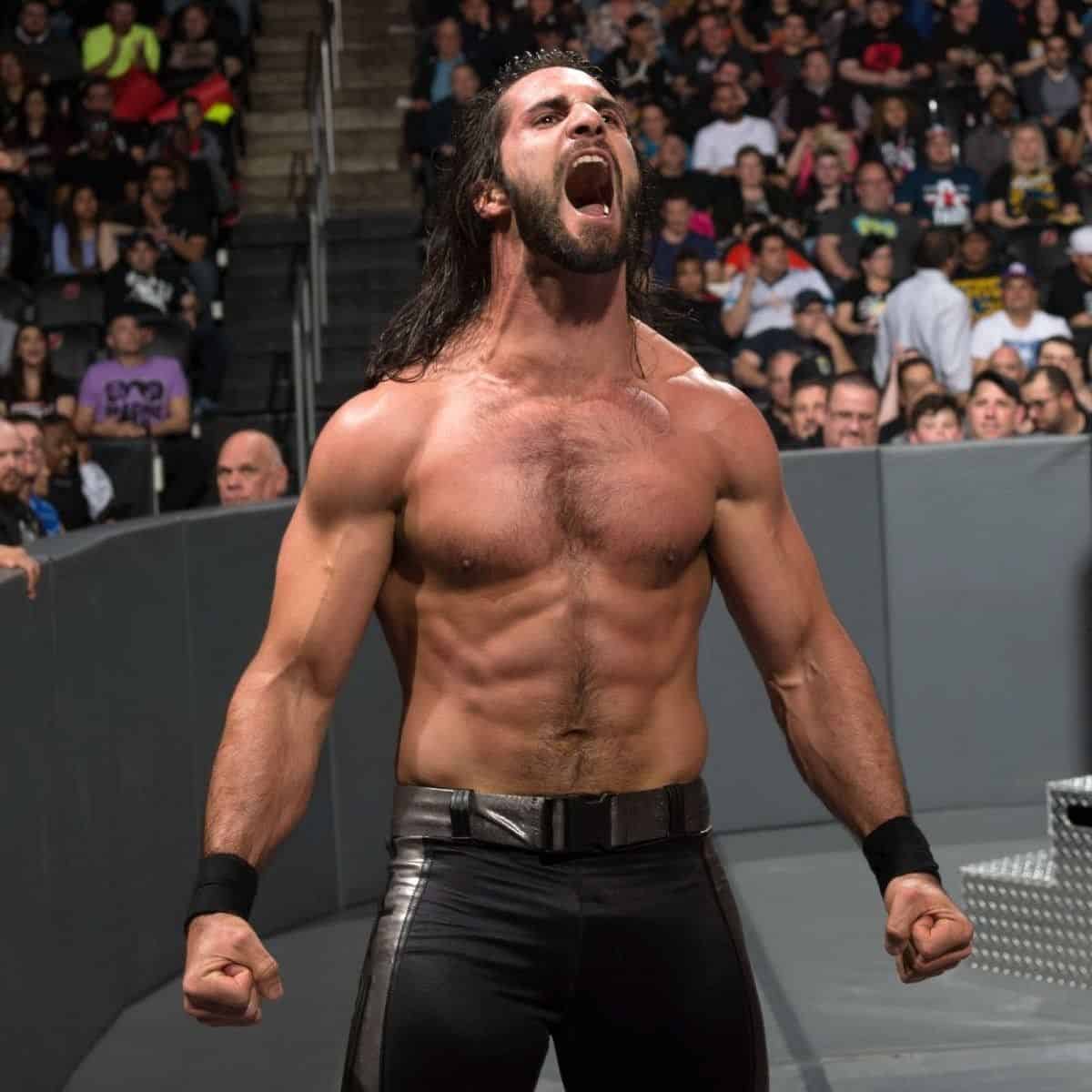 After some time, news started coming that Black signed the contract with WWE. He even warmed ROH that he would take the ROW's world championship title to WWE.
Finally, on September 11, Seth Rollins makes his last appearance in ROH. He loses his World Championship title to Roderick Strong. Seth ends his 201 days long reign after seven successful title defenses.
WWE
Cobley Daniel Lopez signed the contract with WWE in September of 2010. However, he was sent to FCW.
Seth Rollins debuts in SmackDown as Black in a dark match and defeats Trent Barreta.
Later, on September 30, Lopez debuts as Seth Rollins in FCW. From here, he got the name Seth Rollins, and the rest is history.
In FCW, Rollins had a feud with Dean Ambrose for a long time. During their very first match, none of them could win, and the match ended up being drawn.
Later in August 2012, FCW was rebranded as the NXT, and Seth Rollins also became a part of NXT in its second episode. He even defeated various superstars, including Jinder Mahal and Michale McGillicutty, for his very first NXT title.
The shield
From here, Seth Rollins's life took a massive turn. Finally, after so many hardships and struggles, Seth enters the main roosters on November 18, 2012, in the survivor series pay-per-view.
Along with Dean Ambrose and Roman Reigns, Seth attacks Rayback in the middle of his triple threat match with John Cena and CM punk.
Instantly, these three boys got everyone's attention. They called themselves "The Shield" and vowed to speak against injustice. Later, CM punk also asked them to be by his side and support him, but they refused to be with him.
The shields won many matches together, and most importantly, everyone talked about their friendship and brother.
However, things turned upside down when Seth Rollins decided to join the authority and backstab Roman and Dean, on June 2, in Raw's main event.
Seth Rollins singles journey in WWE
After the shield was called off, Seth took part in the money in the bank event and not surprisingly wins the match as Kane helps him win that match.
Seth Rollins wins his first-ever World Heavyweight Championship after cashing the Money in the Bank contract in Wrestlemania 31. Rollins pinned Reigns and grabs the title.
In August, Rollins started having a feud with John Cena, and Seth challenged Cena for a match. This match is supposedly one of the best WWE matches of all time.
In WWE's history, no wrestler has one World heavyweight championship and United States Championship at the same time. But Seth defeated John and became the owner of both titles.
According to Rollins,
Wrestling seemed like something I might be good at, so I stuck with it and gave it a shot.
Later, Rollins also started having a feud with authority. Authority created many hurdles in his way, but Rollins stood strong and bravely fought against them.
Likewise, in his career, Seth has achieved a lot, including fans' love and respect. No doubt, he is one of the best wrestlers in WWE and the face of WWE.
As of 2023, Seth Rollins is currently drafted in the SmackDown brand. He won the Raw Tag Team Championship with Murphy on January 20, 2020.
Seth Rollins |
Filmography and Media life
Besides his professional career as Wrestler, Seth has involved his hand in the field of Filmography also. He is affiliated with different films and media activities. To begin, the WWW fighter in the year 2016, played the role of AstroTech Lopez in Sharknado: The 4th Awakens movie.
Likewise, Seth has played in the movies like The Jetsons & WWE: Robo-WrestleMania!, Armed Response, Like a Boss, etc. Besides movies, Rollins has also done a TV show named Extreme Makeover: Weight Loss Edition.
Talking about the Web series journey of Rollins, he has been indulged in four of them: Smosh Games Superstar Ink, UpUpDownDown, Southpaw Regional Wrestling
Seth Rollins | Body Measurement
At the time of writing, Seth Rollins is 35 years old. He has dark brown eyes and dark and blonde hair.
Rollins is 6 ft. 1 inch tall and weighs around 98 kg. Undoubtedly, he has maintained his body very well. He takes care of his diet and goes to the gym every day to maintain a good physique.
According to Seth's birth chart horoscope, his zodiac sign is Gemini. Usually, people with this zodiac are quick-witted and expressive.
Similarly, Seth Rollins is hilarious and entertaining. He has a great sense of humor and expresses his opinion openly without any hesitation.
Seth Rollins | Net Worth
Obviously, Rollins has earned quite a good amount of money as well as a reputation.
It is estimated that he has a net worth of $9 million. He earns $1.47 million every year—similarly, $122,500 every month and $28,270 every week.
Rollins loves cars, and he owns some amazing luxurious cars. He drives Lamborgini Aventador, which costs $460,247.
Similarly, some of the other luxurious cars he owns are Chevrolet Impala ($29,000), Crysler 300C ($41,700), Ford Kuga (28,000), Chevrolet Suburban ($65,300), and many more.
No doubt, Seth is living his best life and enjoying every moment of his life, and making the best out of it.
Likewise, Seth is the owner of a coffee shop that he has opened in his hometown Lowa. Luckily, Seth's coffee shop has also been named the best coffee shop in the state.
Seth Rollins |Girlfriend, Kids
Currently, Rollins is engaged with Rebecca Quin (Becky Lynch). This beautiful couple announced that they were expecting their first child in May 2020.
Seth and Becky met each other in WWE. However, Becky was not always his lady love. Before Becky, Seth has dated many girls in WWE.
For a long time, Seth and Becky were just friends, and since both of them were single, they both thought about going on a date.
Seth Quotes:
In life, if you're not learning from every experience, even the bad ones, you're really messing up. That's the marker of a smart, intelligent individual.
Instantly, they fell for each other and started talking more. In 2019, they made their relationship official. They were planning to marry in 2020.
But due to the coronavirus, it got postponed. However, in 2020 they announced they were expecting a baby and got engaged. In December 2020, the couple welcomed their first child, a daughter named: Roux. Indeed, they are the power couple of WWE.
Social Media Presence
Twitter (@WWERollins) : 4 million followers
Instagram (@wwerollins) : 4.5 million followers
Learn more about Seth Rollins' life and career news on his most dedicated fansite Believe in Rollins and Cagematch.
Some FAQs
Does Seth Rollins have a daughter?
Yes, Rollins and his engaged girlfriend are blessed with a Daughter in December 2020.
Is Seth Rollins involved in Video Games?
Yes, Seth is affiliated with various video games. To name a few: WWE 2K Battlegrounds WWE 2K20 WWE Mayhem WWE 2K17 and many more.
What is Seth Rollins's new theme (Entrance) song?
Rollins's new Entrance song is The Rising "Monday Night Messiah" WWE 2020.
What does Seth Rollins' back tattoo mean?
The wrestler has a Japanese Samurai Warrior Code Bushido tattoo on his back which represents integrity, respect, courage, honor, compassion, honesty, and loyalty.
How Seth Rollins Became "CrossFit Jesus"?
In one of the interviews of ESPN, Seth told that the main reason he was named as Crossfit Jesus because of his passion for his fitness regime.
What is Seth Rollins finisher called?
Seth Rollins finisher is called as "The Stomp".
What does Kenny Omega have to say about Seth Rollins?
Seth Rollins and Kenny Omega are compared to each other very often. Addressing the issue of comparison, Omega said that Rollins is a great wrestler and he would love to have a match against Rollins someday.
Here's his statement:
"I get compared a lot to Seth Rollins. Seth is a great wrestler and I think we could have some really great matches together."
What happened in Seth Rollins v. Kevin Owens?
Seth Rollins was defeated by Kevin Owens via pinfall after Owens hit a spinner. Both the fighters scored several near falls before Owens succeeded in hitting a stunner that led him to the victory.
What happened between Seth Rollins and John Morrison?
Seth Rollins and John Morrison indulged in a 'drip war' on Twitter:
Sounds like LITTLE JOHNNY DRIP DRIP has a GIANT case of the JELLY JELLZ! Have fun carrying MIKEY'S bags tonight….BROOOOOO https://t.co/HJr3xV98Rp

— Seth "Freakin'" Rollins (@WWERollins) May 3, 2021