The former football tight end Benjamin Watson played in the NFL for 16 seasons with different franchises winning Super Bowl XXXIX with the New England Patriots.
Interestingly, Watson was in his rookie year when Patriots won the Super Bowl in 2004.
Throughout his career, Watson played with four NFL teams before hanging his boots in 2020; New England Patriots, Cleveland Browns, New Orleans Saints, and Baltimore Ravens.
The Virginia native Watson played college football for Duke Blue Devils and Georgia Bulldogs football teams.
After retiring from organized football, he pursued a broadcasting career and is currently associated with ESPN.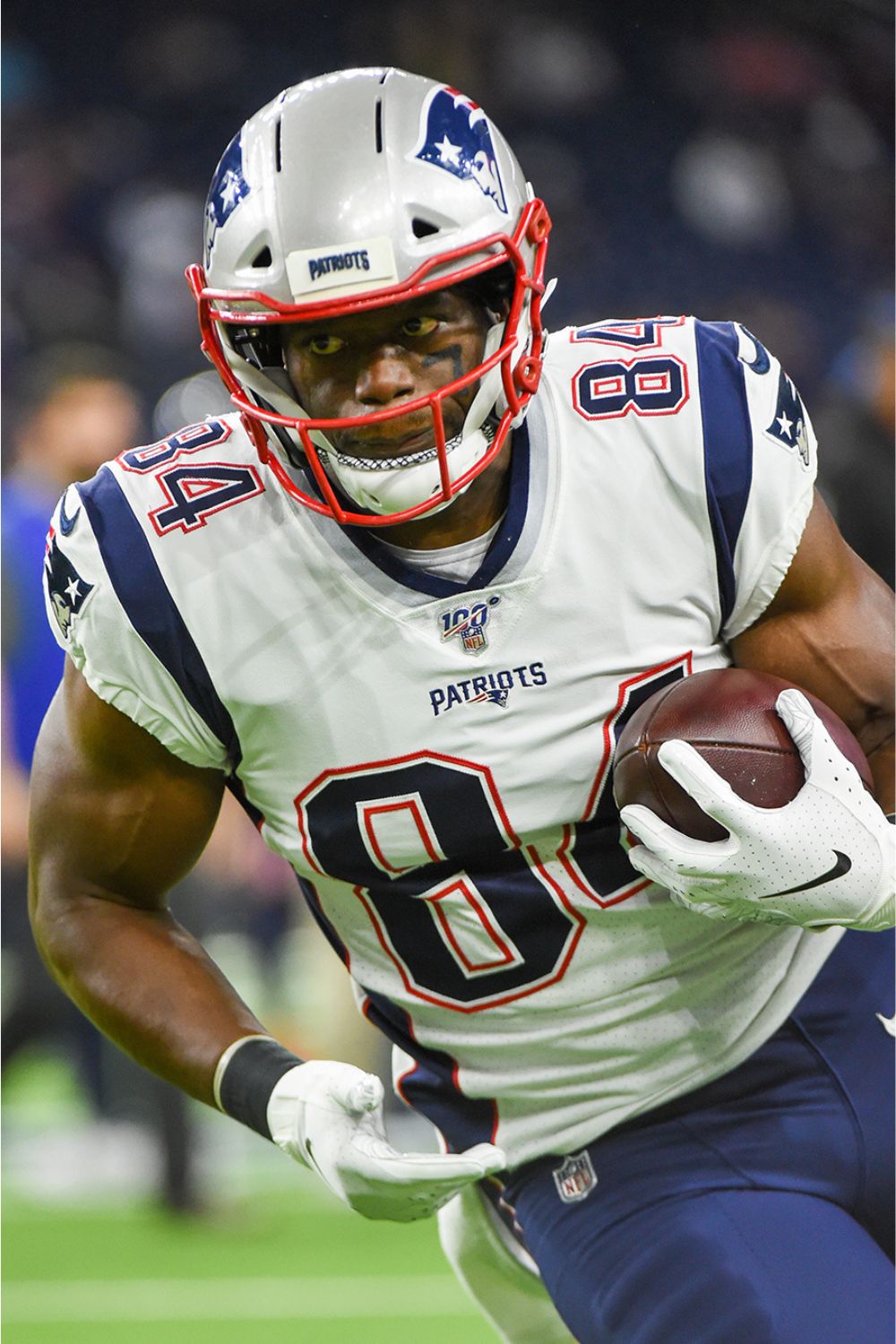 In November 2022, Watson walking off the set from SEC Network's halftime show Saturday went viral on social media after co-analyst Peter Burns made a joke about Watson's wife.
More on this in the section below.
For more interesting details about the former tight end, please stick to the end of the article.
But before moving further, please check out the facts table below.
Benjamin Watson | Quick Facts
Birth Name
Benjamin Seth Watson
Known As
Benjamin Watson
Nickname
Benjamin
Date of Birth
December 18, 1980
Birthplace
Norfolk, Virginia, United States
Religion
Catholic
Sexual Orientation
Straight
Father's Name
Ken Watson
Mother's Name
Diana Watson
Gender
Male
Age When Died
42 Years Old
Profession
Former Professional NFL Player
Nationality
American
Education
Northwestern High School, Duke University, University of Georgia
Height
6 ft. 3 in/1.91 m/191 cm
Weight
255 lb./116 kg
Eye Color
Black
Hair Color
Black
Build
Large
Marital Status
Married
Wife
Kirsten Vaughn Watson (m. 2005-Present)
Children
Seven (Naomi Love Watson, Grace Makayla Watson, Judah Watson, Isaiah Watson)
Siblings
Asa Watson (Brother)
Zodiac Sign
Sagittarius
Team
New England Patriots (2004-2009), Cleveland Browns (2010-2012), New Orleans Saints (2013-2015), Baltimore Ravens (2016-2017), New Orleans Saints (2018), New England Patriots (2019)
Position
Tight End
NFL Stats
Receptions: 547

Receiving Yards: 6,058

Receiving Touchdowns: 44

NFL Draft
2004 / Round: 1 / Pick: 32
Career Highlights
Super Bowl Champion (XXXIX)

Bart Starr Award (2018)

Jersey Number
82, 84
Net Worth
$10 Million
Social Media
Instagram, Twitter, Facebook
Merch
Signed NFL Photos
Last Update
May 2023
Benjamin Watson | Early Life, Education & More
The 2018 Bart Starr Award winner Benjamin Watson was born Benjamin Seth Watson on December 18, 1980, in Norfolk, Virginia, United States, to his father, Ken Watson, and mother, Diana Watson.
His father, Ken, is a pastor in Rock Hill, South Carolina.
Ben grew up with his brother Asa Watson. Asa, just like his brother, played tight end at North Carolina State and hoped to follow his brother, Benjamin, to the NFL.
He was even signed by the New England Patriots as an undrafted rookie but didn't make the team.
He later quit football and began his second career as a jackman at NASCAR.
Asa had his shot at the National Football League, but he's moved on.
Talking about his education, Ben attended Northwestern High School in Rock Hill, South Carolina, and played football for the Northwestern Trojans.
He was a letterman in track and football.
In track and field, his personal-best times include 50.03 seconds in the 400 meters and 22.37 seconds in the 200 meters.
After high school graduation, Watson went to Duke University but transferred to the University of Georgia after his freshman year.
He played three seasons with Georgia, recording 65 catches for 852 yards and 6 TD.
Benjamin Watson | Age, Height & Weight
Born in 1980, Benjamin is 42 years old as of May 2023.
And as December 18 born, he falls under the Sagittarius sun sign known for being hilarious, optimistic, and fair-minded.
He has a large build standing 1.91 meters tall. Also, he weighs around 255 lbs.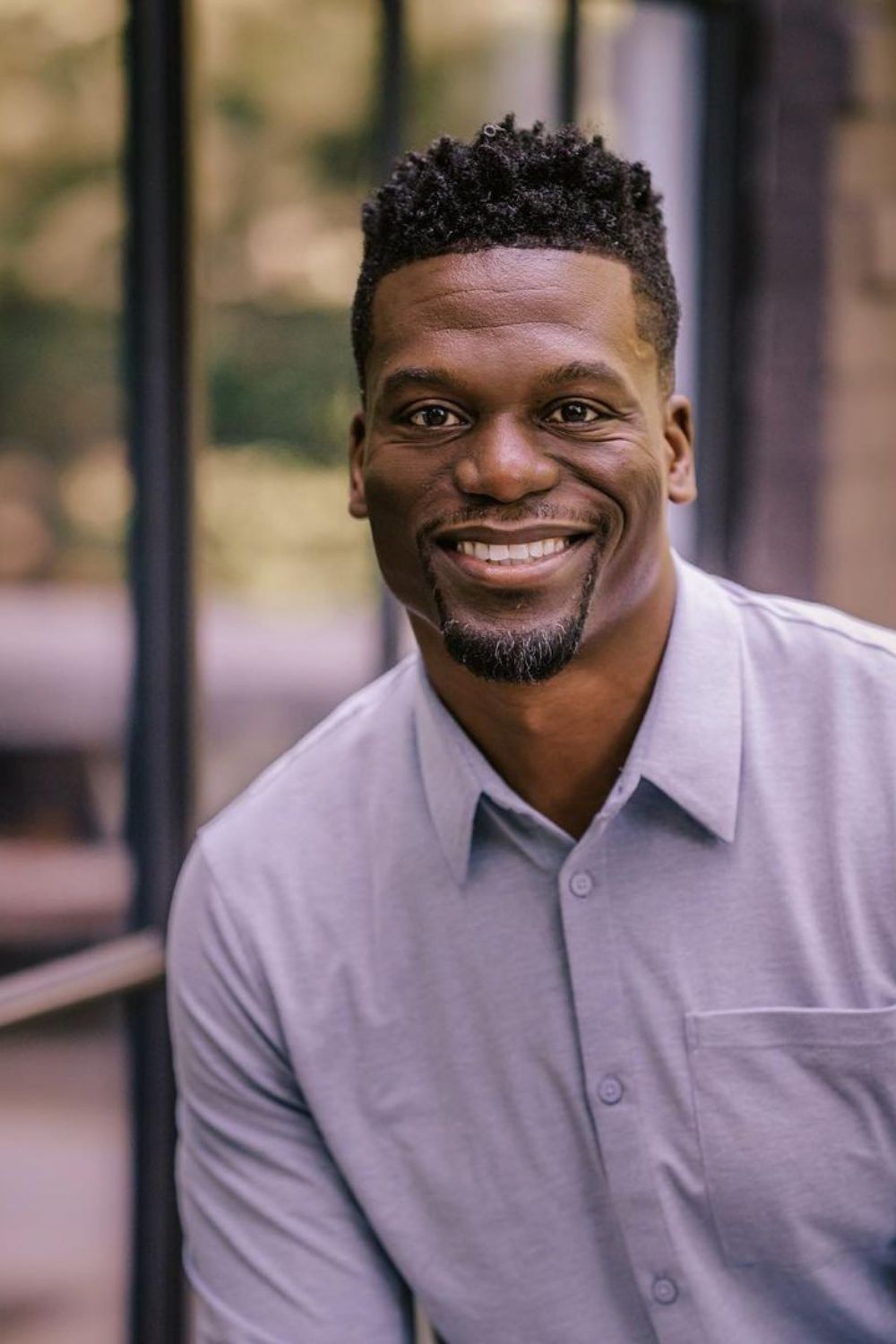 Ben is a disciplined individual and follows the same workout regime that he did as an active athlete.
During his time with the Browns, he trained with his off-season trainer Tim Slominsky at Euphoria Health and Fitness in Cleveland.
And now, he follows the same regime but from the comfort of his home.
His workout includes several high-intensity circuits, like an incline bench press using kettlebells, lat pull-downs with a resistance band, squats, and one-legged lunges, among others.
Benjamin Watson | Career
After graduating from college, Watson attended the NFL combine and completed all the positional drills.
He scored a 48 on the Wonderlic test, the third-highest score of any player in the league's history.
His overall performance impressed the scouts and solidified his position as one of the top tight-end prospects. As a matter of fact, DraftScout.com ranked him the third-best tight-end prospect in the draft.
And not to anyone's surprise, the New England Patriots picked Watson 32nd overall in the first round of the 2004 NFL Draft.
This pick made him the second tight end drafted in 2004.
Nevertheless, because of contract disputes, he was out of the training camp and missed 18 days.
Consequently, he fired his agent and later signed a six-year rookie deal with the team on August 16, 2004.
Lucky for him, Watson received a Super Bowl ring in his rookie year after the Patriots defeated the Eagles 24-21 in Super Bowl XXXIX.
After six seasons with the Patriots, he signed a three-year deal with the Cleveland Browns on March 12, 2010.
Throughout the 2010 seasons, Ben started for the Browns.
On March 2013, Watson signed with the New Orleans Saints to a three-year deal.
Watson then signed with the Ravens, again with the Saints, and finally, the Patriots on May 10, 2019.
He announced his second retirement from the sport on March 16, 2020.
Benjamin Watson | Doping
On May 27, 2019, Benjamin made an announcement that he had failed a test for performance-enhancing drugs via a Facebook post.
However, the truth was during his first retirement, his physician had prescribed Watson a testosterone supplement.
Consequently, the NFL suspended Watson from the first four games of the season.
Peter Burns Jokes About Watson's Wife
On November 20, 2022, ESPN analyst Ben stormed off the set of SEC Network's halftime show Saturday because of Peter Burns's joke about Watson being the only member on camera wearing a light-colored suit.
All the other hosts Takeo Spikes, Chris Doering, and Burns, were wearing dark-colored suits, and the crew seemed to be having a good laugh about it.
Even after Burns's joke, Ben kept the bit going, saying he did not care if his suit color was different from the rest of his peers as long as his wife thought he looked good.
Nonetheless, Peter then said, "That's not the text she sent me," which took the matter a little far. The situation got a little tense.
When the show resumed after the commercial break, only Spikes and Doering were still at the desk. Ben came back to the show already on the air and did not look happy.
Later in the afternoon, Bruns posted a picture of him and Watson on his Twitter handle with the caption #Friendship.
Watson looked really pissed, while Burns looked absolutely giddy in the picture.
Ben later retweeted, confirming that he was indeed upset with the way the situation unfolded. He also added that Peter owed Mrs. Watson a public apology.
Benjamin Watson | Personal Life & Social Works
Benjamin Watson is married to Kristen Vaughn and shares seven children.
Vaughn is the granddaughter of Isaac Greggs, a longtime band director at Southern University. Kristen was born to her father, Percy Vaughn, and mother, Audree, a Louisiana State University alum.
Ben and Vaughn got married in 2005 after his rookie NFL year.
Moreover, given the fact that his father is a Pastor, Benjamin is a devout Christian and is known for being outspoken about his faith.
Social Works
Kristen graduated from the University of Georgia with a degree in Spanish and Marketing, and began working for a Fortune 500 company, and then got into the nonprofit arena.
She soon founded the One More Foundation along with her husband, Benjamin. The foundation is devoted to spreading hope and love to one more soul.
Benjamin Watson | Net Worth
The former football tight end Benjamin Watson has a net worth of a staggering $10 million as of May 2023.
He earned his money through his lucrative 16 years in the NFL.
His 2004 rookie contract with the Patriots was $7.3 million, which came with a $2.7 million signing bonus and a $1.2 million average annual salary.
Similarly, on March 12, 2010, Ben signed the largest contract of his career with the Cleveland Browns.
This three-year $12 million contract with the Browns came with a $6.35 million signing bonus and a $4 million average annual salary.
Likewise, he signed a two-year $7 million contract with the Baltimore Ravens in March 2016.
So in total, he earned $33.69 million just from his NFL career.
This includes $16.7 million in salaries, $13.35 million in signing bonuses, $1.98 million in roster bonuses, $150k in workout bonuses, $1.3 million in option bonuses, and $206k in incentives.
Social Media Presence
The current ESPN analyst Benjamin Watson has a considerable social media following.
He is active on almost all major social media platforms. His Instagram has over 152k followers, Twitter has 138k followers, and Facebook has 409k followers.
View this post on Instagram
Ben basically shares posts about his family and kids on all these platforms with some professional updates.
Unknown Facts
Ben published his book titled Under Our Skin: Getting Real About Race–And Getting Free From the Fears and Frustrations That Divide Us along with Tyndale House Publishers on November 17, 2015.
Watson is against abortion, and at the 2017 March for a Life event, he spoke about it.
His parents were athletes at the University of Maryland.
Watson's Facebook post on the issue of race in America following the events in Missouri garnered more than 850,000 likes. This post received national attention.
Frequently Asked Questions (FAQS)
What is the Watson Seven?
Watson Seven is a weekly publication to provide families, individuals, and communities to love well and live intentionally as they navigate faith, marriage, culture, justice, parenting, race, philanthropy, and race.