Bill Laimbeer was famous for his 11-year stretch with the Detroit Pistons during the "Bad Boys" era of the National Basketball Association (NBA). Despite his excellent shooting and rebounding skills, he became well-known for his physical play and reputation for dishing out harsh, frequently flagrant fouls.
When it comes to the world of sports and mainly Basketball, William J. Laimbeer Jr, i.e., Bill Laimbeer is a famous face among all.
He is known for his incredible performance and achievements in sports. Laimbeer is one such personality who has made millions of hardcore fan followers worldwide.
Having spent quite a long in sports, coaching, and his own business, Bill has accumulated an enormous net worth of $13 Million.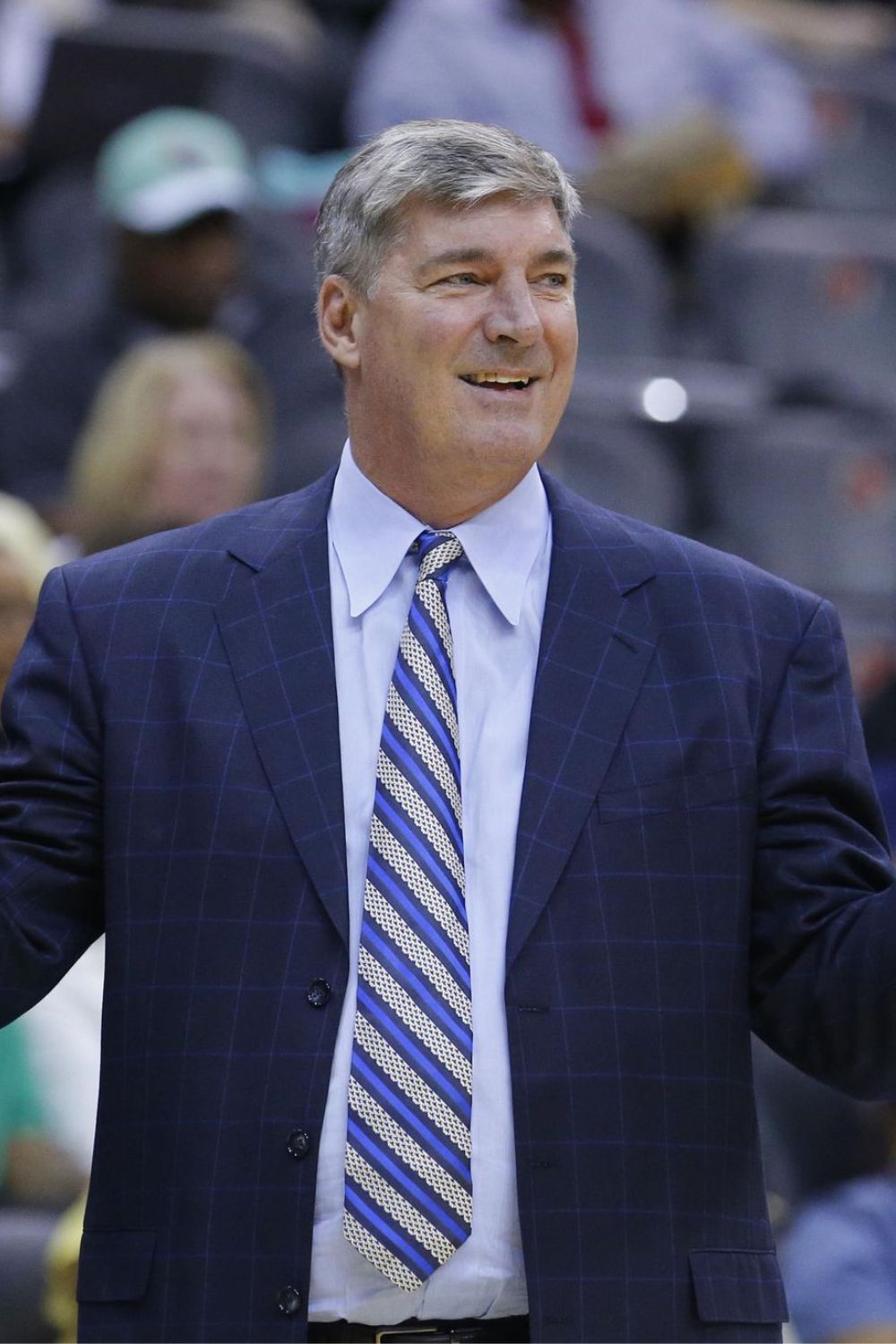 A legend in Basketball, Laimbeer enjoyed a successful career in his coaching career rather than as a player.
Let's find out more in the article below, where you'll get to know all about Bill, from his professional career to his personal life.
In the 2022 update, Laimbeer burned through five seasons as the Pros' lead trainer; however, he officially retired after the 2021 season.
Before moving on, Let's look at some quick facts about Laimbeer.
Quick Facts | Bill Laimbeer
Full Name
William J. Laimbeer Jr
Date of Birth
May 19, 1957
Birth Place
Boston, Massachusetts
Nick Name
Bill Laimbeer
Religion
Unknown
Nationality
American
Ethnicity
White
Zodiac Sign
Taurus
Age
66 years old
Height
6'11" (2.11 m)
Weight
244 lb (111 kg)
Hair Color
Salt and Pepper
Eye Color
Black
Body Measurement
Unknown
Father's Name
William Laimbeer Sr
Mother's Name
Mary Laimbeer
Siblings
Yes
Education
Palos Verdes High School
Owens Technical College
Notre Dame
Profession
Basketball Player
Head Coach
Position
Center
Awards
2x NBA Championship
Affiliations
Women's National Basketball Association
Teams Coached
Detroit Shock

Minnesota Timberwolves

New York Liberty

Las Vegas Aces

Marital Status
Married
Wife
Chris Laimbeer
Kids
Yes
Net Worth
$13 Million
Social Media
Not Active
Merch
Basketball Card, Autographed Basketball
Last Update
June, 2023
Bill Laimbeer | Early Life, Family, And Education
The former NBA player was born on May 19, 1957, in Boston, Massachusetts, United States. His dad is William Laimbeer Sr, and his mother is Mary Laimbeer.
Apart from his parents, Bill also has one sister named Susan Laimbeer.
Talking about Bill's parent's profession, his father, William Laimbeer Sr, was an Owens-Illinois Executive who rose as high as company president. Sadly he died in the year 2018 while sleeping.
Laimbeer finished his high school degree at Palos Verdes High School, California. After completing his high school degree, the basketball player joined the University of Notre Dame College.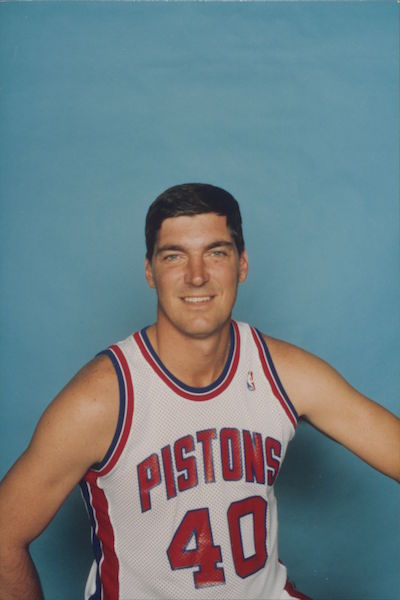 Before joining Notre College, Bill played a Sleestak on the children's TV series Land of the Lost.
However, after enrolling in the university for a few periods, he left and joined Owens Technical College in Toledo, Ohio.
At Owens Technical College, the basketball player spent two of his semester and returned to the University Notre Dame College and finished his University degree.
Not much is known about Laimbeer's childhood experiences; he has kept it all a secret.
Bill Laimbeer | Age, Height, And Personality
William J. Laimbeer Jr; shortly, Bill Laimbeer is of 66 years as of now. Likewise, the WNBA coach celebrates his birthday in May, making his birth sign Taurus.
And from what we know, they are practical, determined, ambitious, and hardworking.
The former basketball has a dashing and outstanding height of 2.11 m. Likewise, with a proper diet plan and regular exercise, Bill weighs around 244 lb.
His physical look is incomplete without his salt-and-pepper hair color and black eyes. Unfortunately, Bill's body measurement is unavailable at the moment.
Similarly, Laimbeer belongs to the American nationality with white ethnicity. Sadly there is no information regarding the religion he follows.
Bill Laimbeer | Basketball Career
Collegiate Career And College Stats
After attending Notre Dame College, Bill joined the basketball team. Laimbeer averaged 7.3 points and 6.0 rebounds per game while playing for 20 minutes.
During Bill's college career, he appeared in the final four of the NCAA Tournaments and Elite Eight in the years 1978 and 1979, respectively.
As per his college stats, he played 69 games and scored 7.2 points. His total rebound percentage was 6.3, and 1.0 assists adjusted.
Professional Career And Career Stats
After Laimbeer graduated from college in 1979, he was drafted by Cleveland Cavaliers. He also played for the Pinti Inox Brescia and scored around 21.1 points and 12.5 rebounds.
In 1980, Laimbeer was traded to the Detroit Pistons, where he has been regarded as one of the most notorious players in the NBA.
Bill was selected for the NBA All-Star Game with the Pistons for four years (1983, 1984, 1985, and 1987). In 1984, Bill signed a five-year deal with the Pistons.
Although his reputation as a dirty player was cemented after he started several fights on the court, he had not punched anyone. He scored an average of 12.9 rebounds per game in the 1985-96 season.
In 1988 Bill and Piston reached the NBA final even after losing in seven games against Los Angeles. With this, the Piston was known as "Bad Boys."
Bill spent more than 14 years in the NBA, mostly playing for Detroit Pistons.
Hence, Bill is considered the 19th player in league history to make more than 10,000 points and 10,000 rebounds.
In the early 1993-1994 season, Bill retired from the NBA. After he had problems with his back and knee, Laimbeer believed that he could not play at the professional level from now.
His last game was against the New Jersey Nets. Even after retiring from the Pistons, Bill often used to go into the Pistons games.
In 1995, the Piston retired his Jersey number (40).
Life After Retirement
After retiring from the Piston, he founded his own company named "Laimbeer Packaging Corp."
The company mostly made the boxes in a factory in Detroit and added another factory in Melvindale, Michigan, that made corrugated boxes.
Similarly, Bill runs the company along with 240 other employees, which amounts to $60 Million.
Later, he sold the factory in Detroit and then only focused on manufacturing large boxes. In October 2001, Bill left the business.
In 2022, Laimbeer officially retired a second time, this time from his Coaching career.
He stated, "It was an easy decision, but it was hard to put into practice.
"I realized that I was running out of steam last year, and I think some of the players, too.
Laimbeer burned through five seasons as the Pros' lead trainer however, he resigned after the 2021 season officially.
Coaching Career
After retiring from business, Bill returned to Detroit and began doing the television commentary for Pistons games. Later, after a year, Bill was hired to be a special consultant for the Detroit Shock.
Before Bill, Greg Williams used to coach the Shock, but the result was not as expected under his supervision of Greg.
When Bill started coaching the Shock, the team significantly improved its game record under him.
Not only that, but a year later, he led the team to win its first WNBA championship, and Bill was named the Coach of the Year that year.
Similarly, in 2008, the team won the second and third WNBA championships against the Sacramento Monarchs and San Antonio, respectively.
Due to some family problems, Bill resigned from Detroit as a coach.
After Detroit, he was offered an assistant coach position with the Minnesota Timberwolves team.
In 2012, Bill returned to WNBA to become Liberty's head coach and general manager. Even after Liberty parted with Bill after two seasons, he was rehired as the head coach of Liberty in 2014.
Moreover, in October 2017, the Las Vegas Aces offered Laimbeer the position of head coach and president of basketball operations.
Know Him, A Basketball Player Dwyane Wade Bio: Stats, NBA, Wife & Net Worth>>
Coaching Record
| | | | | |
| --- | --- | --- | --- | --- |
| Year | G | W | L | W–L% |
| Career | 521 | 306 | 215 | .587 |
Highlights
NBA champion twice in 1989 and 1990
Four-times NBA All-Star from 1983 to 1985 and in 1987
NBA Rebounding Leader in 1986
No. 40 was retired by Detroit Pistons

WNBA champion thrice

in

2003

,

2006

, and

2008 as a coach

Two-time WNBA Coach of the Year in 2003 and 2015
WNBA All-Star Game Head Coach in 2019
Bill As Most Hated Player
Laimbeer was accomplishing the hate- dirty being the catchphrase. The athlete was always in the middle of a fight, scrum, or ejection.
He said he wasn't a fighter, he never fight.
In 1990, Laimbeer stated to Sports Illustrated, "I agitate, then walk away."
His antics enraged opponents, particularly members of the Boston Celtics; their bitter rival said a lot about him.
According to Sports Illustrated, Larry Bird stated in 1986, "We don't like him that good."
Bill Walton added, "You want me to say something about Laimbeer?". However, you cannot print it.
Bill Laimbeer had his own theory about why he wasn't liked, even though many people didn't want him for taking cheap shots.
Laimbeer thought that there was another reason why people didn't like him.
He stated in 1986, "I'm used to being disliked at a national level because I went to Notre Dame."
Bill Laimbeer | Wife And Kids
The retired basketball player is a happily married man. Bill married his long-time girlfriend, Chris Laimbeer.
The alleged long-term couple tied the wedding knot at a private ceremony in 1979.
After some years of marriage, the couple was blessed with a daughter Kerlann Laimbeer and a son Eric Laimbeer.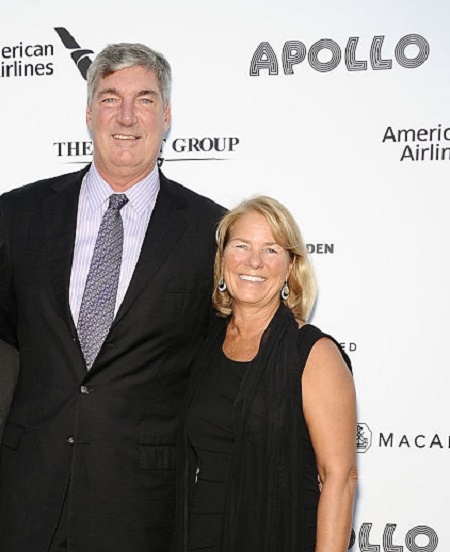 Kerlann followed the footstep of her father and is a basketball player. She played Basketball from her sophomore year from 2006 to 2007 and her first year from 2005 to 2006.
Also, after attending Detroit Country Day school, she played four seasons of Basketball.
She even helped her high school win three state championships (2002, 2003, 2004) and a state runner-up in 2001. Besides that, Kerlann was also named as a senior to the Associated Press All-State Team.
Moreover, she has also received fourth-team all-state honors as a senior from the Detroit Free Press.
Unfortunately, the information regarding Eric Laimbeer is not available at the moment. At present, it is seen that Bill is enjoying and living a lavish life with his family.
Also, there is no news or rumor of Bill's separation or divorce from his wife, Chris Laimbeer.
Trivia
Bill was born in In the United States, Massachusetts's Boston.
Taurus is Bill Laimbeer's birth sign.
He was one of the best outside shooters in the league and made over 300 three-pointers in his career.
However, his physical play earned him more attention.
He got married to Chris Laimbeer, and they have a daughter named Keriann and a son named Eric.
Bill Laimbeer | Net Worth And Salary
Laimbeer has spent decades as a basketball player and coach. During this period, he can accumulate a huge amount of money.
Most of Laimbeer's income comes from his basketball game and coaching career. He has been able to make a significant fortune in every field.
Bill Laimbeer Net-Worth is estimated to be around $13 Million.
It comes to no question that the basketball coach is a well-sought player of all time. With this, we can assume that Bill is quite a wealthy person.
Likewise, Bill was one of the highest-paid players on the Piston, where his average salary was 1.3 million.
When in Detroit Pistons, the basketball player received different amounts of salary. For the year 1984-85, he received $500,000, and $630,000 in 1985-1989.
Likewise, the basketball player was paid $1,510,000 for the year 1990-1991. Bill received $1,369,000 and $1,319,000 for the year 1991-1992 and 1992-1993, respectively.
For the year 1993-1994, Bill was paid $1,300,000 by Detroit Pistons. Furthermore, his career earnings amount to $8 million from the NBA.
Bill's salary was no less than a six-digit figure annually after serving as a Las Vegas Aces head coach of the Women's National Basketball Association (WNBA).
At present, Bill is enjoying his life with his kids and wife. Unfortunately, the basketball coach has not revealed anything related to his assets, such as bank balance and other property.
Popularity Graph
Bill's trend graph shows the high amount of searches for him potentially by his fan.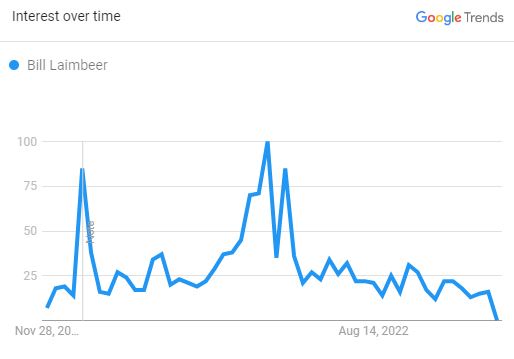 Even after leaving the playing field after doing business, he was again back on the field as a coach.
Social Media Presence
Bill has established himself to be a successful player and coach at the same time. This has led him to recognize himself around a mass of people.
He is becoming an inspirational source to many of his fans worldwide.
Since Bill Laimbeer is not active on any social media platform, we cannot provide the exact fan following of this basketball player.
However, he is seen on different sports news channels explaining most things about the basketball world.
Bill Laimbeer | FAQs
When did Bill retire from Basketball?
Bill officially retired from Basketball in the 1993-94 season at 36 when playing for Detroit Pistons.
What are the Jersey Numbers of Laimbeer?
Laimbeer played gracefully in his playing years, and he donned jersey number 41 with the Cavaliers and 40 with the Pistons.
Know Other Players Too: Josh Okogie Bio: Early Life, Career, NBA, Girlfriend & Net Worth>>