John Broward "Brad" Culpepper, commonly known as Brad Culpepper, is a former American professional football player. Brad played in the National Football League (NFL) for nine seasons from the early 1990s to the early 2000s.
Likewise, the Minnesota Vikings selected Culpepper in the 10th round as the 264th overall pick of the 1992 NFL Draft.
Culpepper played college football for the Florida Gators at the college level, and while playing there, he was selected in the Consensus All-American first team.
Although a late tenth-round pick, he started in most of the games during his time with the NFL. He mostly starred for the Minnesota Vikings, the Tampa Bay Buccaneers, and the Chicago Bears.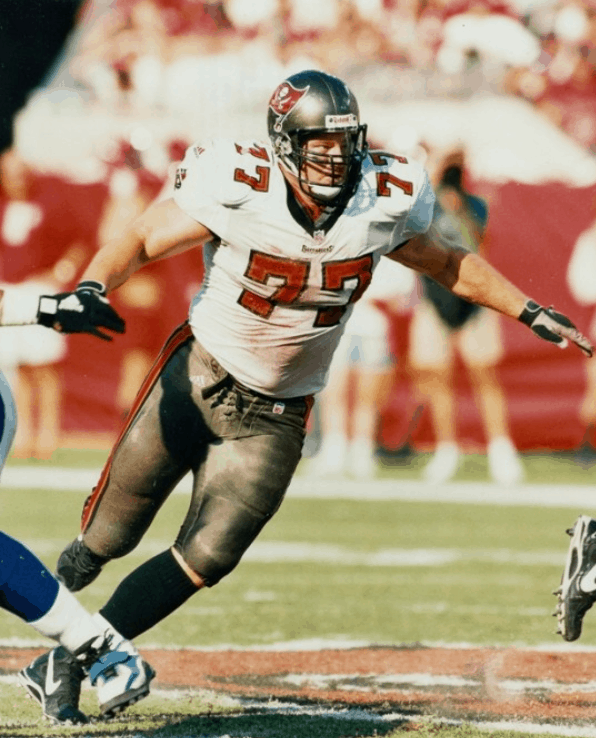 Notably, his most prominent career highlights are the 1991 Southeastern Conference Championship Victory, his All-SEC first-team selection, the Draddy Trophy the same year, and his induction into the University of Florida Athletic Hall of Fame.
Apart from his professional career, Culpepper also appeared on the American reality television show Survivor.
He appeared on two seasons of the show, Survivor: Blood vs. Water and Survivor: Game Changers, appearing in the former and his wife, Monica. These appearances contributed to his stardom even more.
Quick Facts
| | |
| --- | --- |
| Full Name | John Broward "Brad" Culpepper |
| Birth Date | May 8, 1969 |
| Birth Place | Tallahassee, Florida, United States |
| Nationality | American |
| Position | Defensive Tackle |
| Education | The University of Florida, Gainesville, Florida |
| Horoscope | Taurus |
| Father's Name | Bruce Culpepper |
| Mother's Name | N.A. |
| Siblings | Blair Kurland |
| Age | 53 Years Old |
| Height | 6'1″ (185 cm/1.85 m) |
| Weight | 127 kg or 280 lb during his NFL days, about 180 pounds (currently) |
| Shoe Size | N.A. |
| Profession | Former Professional Football Player, Trial Lawyer currently |
| Debut | 1992 (NFL) |
| Net Worth | $4 million |
| Married | Yes |
| Partner | Monica Culpepper |
| Children | 3 |
| Salary | N.A. |
| Social Media | N.A. |
| NFL Merch | Trading Cards, Mini Helmets |
| Last Update | December, 2022 |
Brad Culpepper: Early Life, Family, and Education
Brad Culpepper, full name John Broward "Brad" Culpepper, was born in Tallahassee, Florida, on May 8, 1969. His zodiac sign is Taurus.
Although not much is known about Brad's mother, we know he has a father named Bruce Culpepper.
Likewise, Brad was a standout prep player for the Leon Lions high school football team at his high school Leon High School in Tallahassee, Florida.
Brad was born in a family full of University of Florida alumni; Bruce Culpepper, Brad's father, became a prominent Tallahassee attorney from 1960 to 1962.
There he used to play as a center for the University of Florida football team, Florida Gators, and played a co-captain for the 1962 Gator Bowl team.
Moreover, Blair Culpepper, Brad's uncle, played as a fullback for the Gators before becoming a bank president at Winter Park in Florida.
Even Brad's grandfather, J. Broward Culpepper, who served as a chancellor at the State University System of Florida, was also a University of Florida graduate.
To add up, Brad has a sister named Blair, who is married to Brett Kurland, who is a lawyer.
Brad Culpepper: Height and Weight
Brad Culpepper stands at the height of 6 feet 1 inch or 185 cm (1.81 m). He weighs around 81 kg or 180 lb now.
During his playing days, he had to manage a weight of around 280 lb or 127 kg to enforce his authority on the football field as a defensive tackle.
After that, he lost around 100 pounds and admitted how challenging it is to maintain a heavyweight to be relevant on the field and the health issues it causes.
Above all, Culpepper is now in the best shape of his life and maintains his good fitness.
However, he does suffer from a few health issues due to his playing days. His hair color is dark brown, and his eyes are blue. He is currently 53 Years Old.
Reggie Wayne: Wife, College, Career, Football & Net Worth >>
Brad Culpepper: Career
College Career
In this paragraph, we will know much in detail about Brad's college career. Firstly, The University of Florida, situated in Gainesville, Florida, offered Culpepper an athletic scholarship to attend the university.
Then, he accepted the scholarship and went on to play for the Florida Gators from 1988 to 1991 under coach Galen Hall and coach Steve Spurrier.
Culpepper finished his time at the college team with 47.5 tackles for a loss and 18 quarterback sacks.
During the Gators' Southeastern Conference (SEC) championship run, he was a standout performer at the defensive tackle position and the team captain.
This was his senior season in 1991, and as a result, he was selected for the first-team All-SEC and was a Consensus first-team All-American selection.
Moreover, during his four years at the university, the player was named to the SEC Academic Honor Roll every year.
Consequently, he was a first-team Academic All-American and received recognition as the most outstanding student-athlete in college football after receiving the Draddy Trophy.
Besides, Culpepper was also an active member of Sigma Chi Fraternity while being a Florida undergraduate.
Life After Graduation
Brad graduated from the Florida high during his senior football season and then enrolled in a master's degree program in exercise and sports sciences.
Culpepper returned to graduate and law school full time after his playing days were over and achieved his master's degree and a law degree in 2001 from the University of Florida.
Then took place his induction into the University of Florida Athletic Hall of Fame as a "Gator Great" the same year.
In 2006, The Gainesville Sun's sports editors named Brad Culpepper, the 47th all-time greatest player of the first 100 seasons of the Florida Gators football team.
Professional Career
Similarly, In the 1992 NFL Draft, the Minnesota Vikings selected Brad Culpepper in the tenth round of the draft as the 264th overall pick.
Culpepper went on to play for the club from 1992 to 1993 and then moved to the Tampa Bay Buccaneers, where he played from 1994 to 1999.
His last playing days were with the Chicago Bears in the year 2000. Brad spent nine seasons in the NFL and played in 131 games in total.
Culpepper starter 83 out of those 131 games and recorded 316 tackles in total, 34.0 quarterback sacks, 6 forced fumbles, and a safety.
Life After Football
Meanwhile, after earning his law degree, Culpepper said hello to retirement. Where is he now? Well, he now works and stays in Tampa, Florida, with his wife.
The former footballer works at the Culpepper Kurland law firm, where he works as a trial lawyer with his brother-in-law Brett Kurland.
Brad had to lose a lot of weight after his retirement for his well-being. He lost about 100 lb, 45 kgs and now weighs around 180 lb (81 kg).
After that, Brad expressed his concern over the heavyweight that the NFL players need to maintain and called unsafe and unnatural. He has said that these weights have led to serious health issues for the players.
Appearance In Survivor
Blood Vs. Water
The reality television show Survivor featured on CBS selected Monica Culpepper, Brad's wife, as one of its 24th season participants. To clarify, this was before Brad's appearance on the show.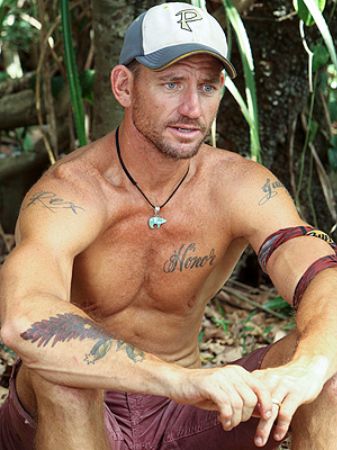 After this, the 27th season of the show, named Survivor: Blood vs. Water, had both Monica and Brad as participants. After the show, Monica went on to be the season runner-up while Brad finished at 15th place.
Game Changers
In the 34th season of the show Survivor, named Survivor: Game Changers, Brad Culpepper was revealed as one of the participants on February 8, 2017. This season started airing in March 2017.
He showed his physical dominance throughout the season. However, he finished as a runner-up with three votes at the end of the season. The star won against Sarah Lacina, who finished first with seven votes.
Sued Over Disability
After Brad's muscular performance on CBS' "Survivor," back in 2015, an insurance company accused him of fraud and deceit. According to that company, they had paid $175,000 in workers' compensation for Brad's 89 percent disability rating.
As per them, Brad had initially told doctors of his "low back pain and stiffness which is almost always present." Additionally, he spoke of difficulty getting into or out of the bath and performing heavy activities around his home.
However, his episodes on Survivors showcased him on a remote island in the Philippines. As the leader of the team, he led through a series of strenuous tasks: paddling a canoe, diving underwater repeatedly, retrieving large crates, and stacking them on the shore.
After the lawsuit was filed, Brad Culpepper stated the following:
"I was on pain medication, and I had a back procedure right before that. Just because I chose to do things that are contra [sic] to my body, doesn't mean I'm not in pain, and doesn't mean I'm not impaired."
Geno Auriemma: Bio, Wife, Career, Net Worth & UConn >>
Brad Culpepper: Relationships, Wife, and Children
Brad Culpepper met a fellow University of Florida student, Monica Frakes, as a sophomore at the university in 1990. Monica was born on June 15, 1970, and is 50 years old. Her hometown is Tampa, Florida.
Some weeks after the Minnesota Vikings drafted Brad in the 1992 NFL Draft; the couple tied the knot.
Monica mentions her husband as her biggest inspiration in life. In addition to this, Brad also said Monica means more to him than anything else in this world.
His exact words were,
"Monica means more to me than anyone in this world. While this is a once-in-a-lifetime opportunity, I will always place her before me as I would never want to jeopardize her Survivor flame."
The lovely couple has three children together; two sons, Rex and Judge, and daughter Honor. Rex Culpepper, their oldest son, plays as a quarterback at Syracuse University, and Judge is a defensive lineman at Penn State.
Likewise, Monica and Brad were both runners-up in separate Survivor seasons, making them the only couple to do so.
Both of them achieved this feat in their second attempt at the game, Monica at Survivor: Blood vs. Water and Brad at Survivor: Game Changers.
Brad Culpepper: Net Worth and Income
After being selected as a late 10th round pick, Culpepper reportedly around $4.9 million through his NFL career, playing in nine seasons.
Apart from that, the former NFL star earned a significant amount from his time at the television reality show Survivor, where he appeared for two seasons.
Brad is currently a trial lawyer in Tampa, Florida, and works at Culpepper Kurland law firm with his brother-in-law Brett Kurland. As of 2021, Culpepper has an estimated net worth of $4 million.
Brad Culpepper: Social Media
Although a famous NFL figure launched into stardom even more after his television appearances, Culpepper likes to keep things not too flashy, rather low-key. He is not openly available on social media for his fans.
This shows that this star player is someone who keeps a low profile. In conclusion, fans rarely see him posting about his life on social media.
FAQs (Common Queries)
What years did Brad Culpepper play in the National Football League (NFL)?
Culpepper played in the National Football League (NFL) from the early 1990s to the early 2000s. Later, he worked as a trial lawyer in Culpepper Kurland law firm.
Ziggy Ansah Bio: College, NFL, 49ers & Net Worth >>
Do Brad Culpepper's sons play football?
Yes, both of the former football player's sons play extremely well. Whilst Rex plays as a quarterback, the younger son is at defense.
Does Brad Culpepper have tattoos?
Yes, Brad Culpepper has tattoos. One of his many tattoos includes the one of Monica, Rex, Judge (son), and Honor (daughter).
Has Brad Culpepper won any Survivor games?
To date, Brad Culpepper hasn't won any of the Survivors games. However, he did stand as second in the "Survivor: Game Changers."