Brandon Crawford and his wife, Jalynne Dantzscher, are proud parents of four kids who are expecting their fifth child.
They started dating during their time at the University of California, Los Angeles.
After dating for quite some time, they eventually tied the knot in 2011.
In their 11 years of togetherness, they welcomed two daughters and two sons.
Brandon Michael Crawford, born January 21, 1987, is an American professional baseball shortstop for the San Francisco Giants of the MLB.
He played collegiate baseball at UCLA before being drafted by the Giants in the fourth round of the 2008 MLB draft.
After featuring in the minor league teams for a few seasons, he finally made his MLB debut on May 27, 2011.
Playing with the Giants in the MLB since 2011, he has earned several achievements and awards. The 3-time All-Star shortstop earned Gold Glove Award four times and Silver Slugger Award once (2015).
Similarly, the two-time World Series champion was named the Wilson Defensive Player of the Year Award twice (2012 and 2016).
Brandon Crawford Wife Jalynne Dantzscher
Brandon's wife, Jalynee April Dantzscher, was born to John and Joyce Dantzshcer on December 26, 1987, in Lancaster, CA.
After high school, she attended UCLA and was a member of the varsity Gymnastics team.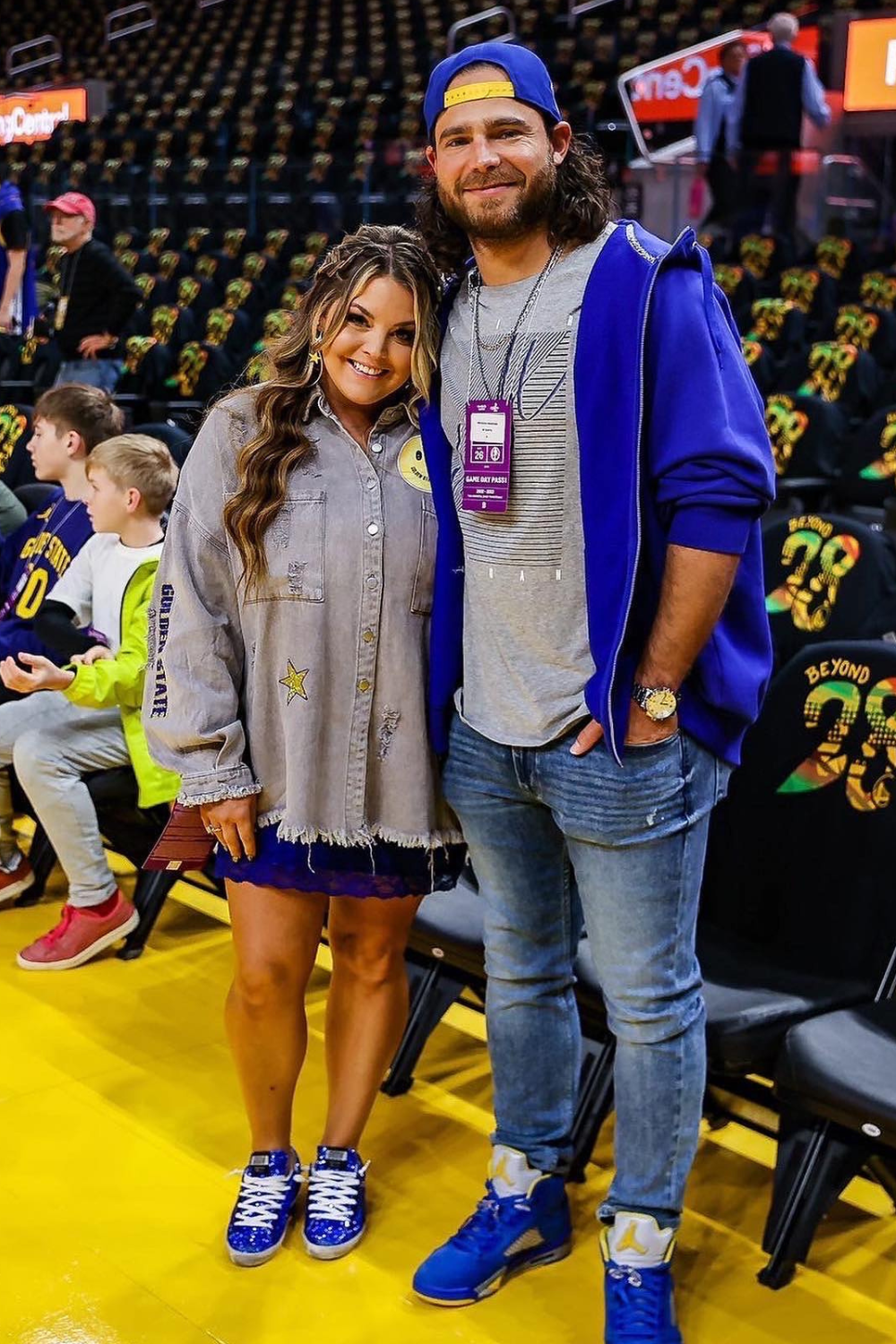 She grew up with two elder brothers, Jeremy and Jonny, and four sisters, Jennifer, Jamie, Joanne and twin sister Janelle.
Her twin sister, Janelle, who is two minutes younger than her, was also a gymnast at UCLA.
Similarly, Jamie was a 2000 US Olympic team member and a three-time NCAA champion at UCLA.
Brandon Crawford And His Wife Jalynne Dantzscher Are Expecting Their Fifth Child
The professional baseball shortstop married his long-time girlfriend, Jalynne, in beautiful Kona, Hawaii, on November 27, 2011.
Their relationship dates back to their collegiate days in 2006. They first met at freshman orientation at UCLA and instantly hit it off.
The Crawford couple welcomed their first child, Braylyn Ann Crawford, on December 18, 2012.
Two years after the birth of their first child, they were blessed with their second child, Jaydyn April Crawford, on March 8, 2014.
Adding more joy to the Crawford family, their third child and first son, Braxton Michael Crawford, was born on January 16, 2016.
Brandon, Jalynne and their three kids were accompanied by the newest member, another son, Bryson Ryder Crawford, on June 18, 2018.
Moreover, they took to Instagram and announced they are expecting their fifth child, a girl, due October this year.