The Professional football coach Brian Daboll is the only son of his parents, Brian Daboll Sr. and Nancy Rappl. He does not have a brother.
His mother and dad separated when he was still a kid, following which, his mom, Nancy, raised him as a single parent. However, she had her parents' support, who assisted her in raising Brian.
Growing up in West Seneca, New York, Brian credits his grandfather for teaching him everything about sports.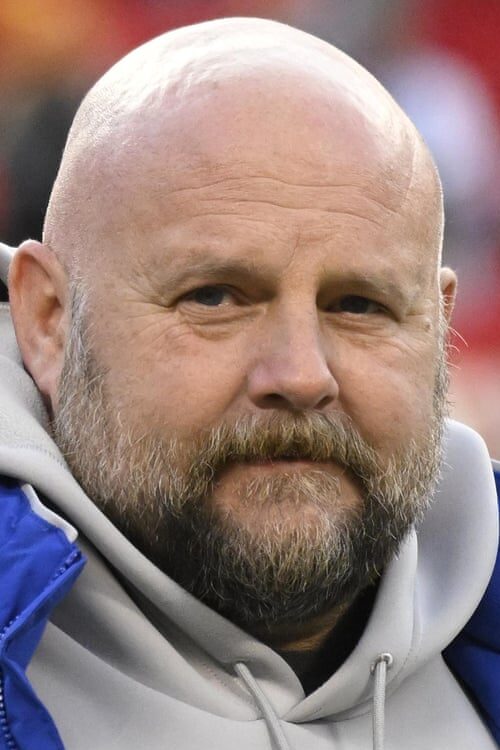 Brian Michael Daboll, better known as Brian Daboll, is an American football coach who is currently the head coach of the New York Giants of the National Football League.
An experienced football coach, Daboll's coaching career spans nearly three decades, during which he has been associated with numerous professional and college teams. He started his career as a volunteer assistant for the College of William and Mary in 1997.
As a coach, Brian has won several awards and honors, including five Super Bowls and the 2022 AP NFL Coach of the Year.
Before his coaching career, Doball was a student-athlete at the University of Rochester, playing collegiate football for the Yellowjackets.
Does Brian Daboll Have A Brother? Parents And Family Life
The Giants football head coach, Brian Daboll, was born to his parents, Nancy Rappl and Brian Sr., in Welland, Ontario. Besides him, his parents had no other kids, so he did not have a brother.
His dad, Brian Sr., was a Canadian, and his mom, Nancy, was from New York. As per Brian, Nancy was a teenager when she met his dad and later married after discovering she was pregnant.
Following this, she moved to Canada to live with Brian Sr., but they divorced soon after Nancy gave birth to Brian.
Daboll came to the United States with his mom to live with his grandparents as a kid, after which he never saw his dad again.
Nancy was a young mom and worked different jobs to raise her son, as she never went to college.
Moreover, her parents were there to help her as much as possible, as they were only in their late thirties.
Brian's grandfather, Chris, was a groundskeeper at a local high school and taught his grandson everything about sports. On the other hand, his grandmother, Ruth Kirsten, was always at home and looked after her grandson.
Ruth encouraged Brian to focus on his studies, and thus, he excelled in school. After graduating from St. Francis HS, he attended Rochester, where he earned his degree in Economics.
However, his first love was football, and he became a coach. Besides, he always thought his family was everything.
Although he later lived away from his grandparents because of his career, he frequently visited them with his kids and wife in their West Seneca home.
Sadly, he lost both his grandparents in 2021. Meanwhile, Daboll's mom, Nancy, lives with her new husband in North Carolina.
Little On Daboll's Married Life And Kids
The NFL football coach has been with his wife, Beth Daboll, for over a decade.
The two reportedly met at a bar in Buffalo, New York, in 2006 while celebrating his 30th birthday party with his friends.
Originally from Lancaster, Beth was born on February 20, 1978, and was separated from her previous husband when she encountered Brian. Brian, too, was a divorcee and had kids from his last wife.
Nevertheless, the two decided to become friends, initially vowing not to get married. However, the pair eventually tied the knot after three years of dating in 2009.
Brian and Beth live in New York with their six kids: Mark, Christian, Aiden, Haven, Avery, and Luke.