Fans of baseball are curious to find out the details of Bryce Harper, mostly his sister Brittany Harper-Peterson.
Bryce Harper is an American professional baseball player who is currently playing for the Philadelphia Phillies of Major League Baseball (MLB).
The versatile and skilled athlete previously played for the Washington Nationals from 2012 to 2018.
He decided to leave Las Vegas High School early to attend the College of Southern Nevada, where he excelled and received the prestigious 2010 Golden Spikes Award.
Bryce was highly regarded as a top draft prospect, and in the 2010 MLB draft, he was chosen as the first overall pick by the Nationals.
At just 19 years old, he made his debut in the Major Leagues on April 28, 2012, and even earned a spot in the 2012 All-Star Game, making him the youngest position player to participate in the event.
Recently, Bryce made it into the news when he was ejected from a game against the Colorado Rockies on 14 May.
This occurred when he aggressively approached the Rockies' dugout after the seventh inning's final out, leading to a confrontation that resulted in both teams' benches and bullpens emptying.
Bryce Harper Sister Brittany Harper-Peterson
Bryce Harper grew up with two siblings, a sister Brittany Harper-Peterson and a brother Bryan Harper.
Sister Brittany is married to her husband, Jordan Peterson, and has two kids, a son Colton and a daughter.
She is a big believer and follower of Jesus Christ, which can be confirmed through her Instagram bio.
Although she is active on Instagram with 2K followers, she has made her handle private in order to protect her privacy.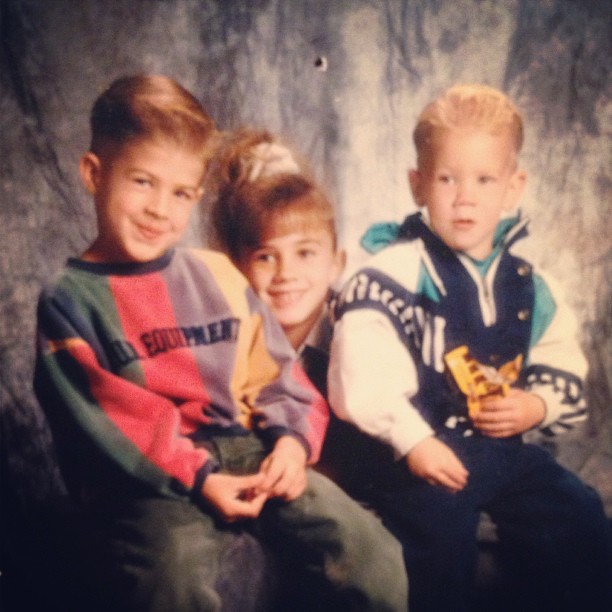 Interestingly, Bryce's older brother, Bryan, was also a professional baseball player and was involved in the Washington Nationals organization.
Despite playing on separate teams, Bryce and Bryan maintained frequent communication throughout the baseball season, speaking to each other on an almost daily basis.
Currently, Bryan is a real estate agent who works in Las Vegas.
The three siblings were born to father, Ron, and mother, Sherilyn Harper, their biggest supporter.
Bryce acknowledges that his strong work ethic is influenced by observing his father's dedication, as Ron has worked tirelessly in his profession as an ironworker for more than 25 years.
The family often celebrates festivals and vacations together; they are often pictured together having fun.
Bryce Harper Wife
Bryce Harper and his girlfriend, Kayla Varner, got engaged in 2014. Afterward, they planned a wedding in January 2015, but it didn't take place.
However, in July 2016, Kayla announced that they had reconciled and were engaged once again. They eventually tied the knot at the San Diego California Temple in December 2016.
Harper took paternity leave to be with his wife when their first child, a son, was born in Las Vegas on August 22, 2019.
Moreover, they welcomed their second child, a daughter, in November 2020.
On May 15, 2023, on the occasion of Mother's Day, he showered his love and respect towards his wife.
In the Instagram post, he wrote, "Thankful for all the Moms in my life and what I have learned from every single one of them. Love, toughness, hard work, drive, and everything else you can think of. This world is a better place when Mothers are around. I love y'all especially you Kayla and everything you do for our family. Krew and Brooklyn are so so lucky! Thank you!🤟🏼"