Candace Parker's parents Sara and Larry Parker raised her in Missouri. Candace grew up alongside two siblings, both brothers.
Growing up alongside two brothers, Candace Parker wanted to do everything her brothers did. Coming from a family that shared a unison love for basketball, Candace, out of fear, didn't even want to pursue the sport in the first place.
But her dad and mom, Larry and Sarah, made sure their daughter doesn't give up on her dreams, simply out of fear. They wanted her to choose what her heart said, and in the end, Candace's decision wasn't wrong.
The two-time WNBA champion, Candace Parker, has enjoyed an illustrious career in WNBA since her debut in 2008. The round 1 pick, Parker currently stars for Las Vegas Aces alongside Kelsey Plum.
Currently, Candace, along with starring for the Aces, has also dabbled as an analyst. She works for TNT and, in her recent interview, even talked about her memorable face.
Meet Candace Parker Parents Sara And Larry Parker
Candace Parker's parents, Sara and Larry Parker played a vital role in her development as a basketball player.
Larry Parker, the father of the WNBA star, was a basketball player in his heyday at the University of Iowa. He later coached the Naperville girls' basketball team, in which Candace was one of the players.
At first, Larry was hesitant to coach his daughter, but later did so and made her one of the biggest prospects in the WNBA. Speaking to The New York Times, in 2016, Larry spoke highly of his daughter.
The proud father said his daughter was able to recognize defenses at age six. If Larry helped Candace to be a better player, then her mom helped her to be a better person.
Candace Parker Mom Sara Parker
In an interview with Court-Side Mom, Sara Parker, talked about raising the WNBA star and her daughter's career.
Sara revealed in her interview that Candace was enthusiastic about soccer rather than basketball at an early age. It was only when she was 11 that Candace decided to pursue basketball seriously.
When asked about raising two professional athletes, Sara said she wished she was a better mom and wished and had more patience.
Looking at their Facebook, Larry and Sara might have gone their separate ways. Larry shared a picture of him enjoying a vacation with a woman named Belinda on his Facebook in 2020.
Sara is also available on Facebook but isn't that highly active. She has shared fundraising campaigns organized by her son and a few of the posts dating back to 2012.
Candace Parker Siblings – Growing Up With Two Brothers
Candace Parker's parents raised three kids including two sons and a daughter.
In the Parker household, there was no difference between raising a girl and a boy.
Sara tells that she was proud that she and her husband never differentiate when it came to raising Candace and her two brothers, Anthony and Marcus.
Anthony Parker Is A Former NBA Player
The eldest son of Larry and Sara Parker, Anthony Parker was born on June 19, 1975.
The 47-year-old former NBA player was a first-round pick in 1997 and played in the USA as well across the Pacific. The eldest brother of Candace Parker achieved more success in Europe winning Euro League twice.
Parker made his NBA debut with the Philadelphia 76ers in 1997 and hung up his cleats in 2012, last playing for Cleveland Cavaliers.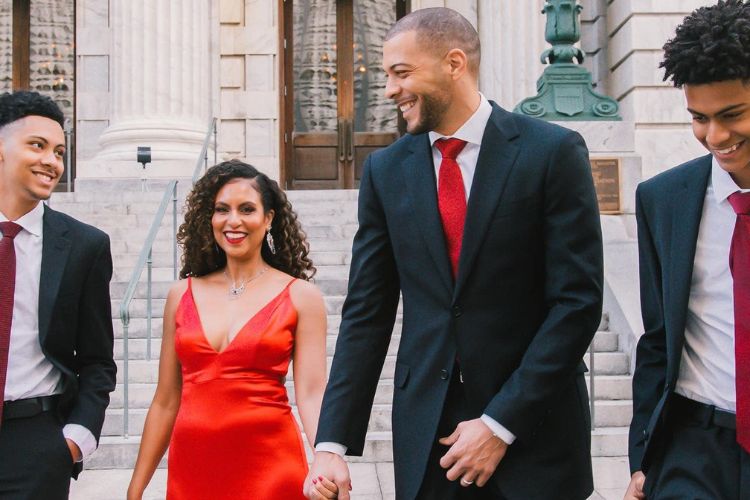 In a video shared in 2014, Anthony talked about his sister's legacy and that he was extremely proud of her success. Anthony added he loved how Candace has remained grounded despite her rise in fame over the years.
Anthony calls Tampa, Florida his home and lives in the Sunshine State with his wife Tamaris Parker, and their two sons.
Marcus Parker Is A Radiologist At Radiology Associates Of Clearwater
Like his siblings, Marcus formerly played basketball during high school. But soon gave up on becoming an athlete.
The middle child of the Parker family, Marcus graduated with a degree in biology from Washington University in St. Louis, in 2000 and later attended The John Hopkins University School of Medicine.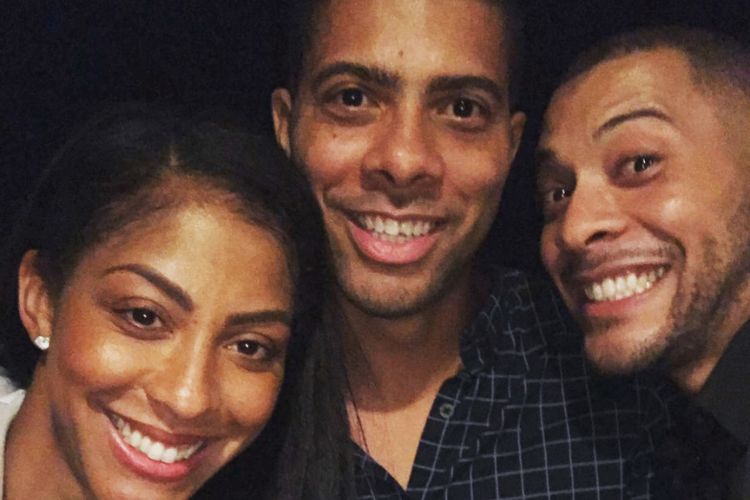 Marcus earned his MD from John Hopkins in 2004 and interned at Greater Baltimore Medical Center for a year until 2005.
The older brother of Candace Parker did his residency at Johns Hopkins Hospital Department of Radiology and has worked at three places as a radiologist.
Unlike, his siblings, Marcus remains away from the public limelight.