Evelyn Lozada, originally Evelyn Alexandra Lozada, is an American television personality, model, spokesperson, and ex-wife of former American football wide receiver Chad Ochocinco Johnson.
Evelyn tied the knot with Chad on July 4, 2012.
Her former spouse Chad was drafted 36th overall by the Cincinnati Bengals of the National Football League in the second round of the 2001 NFL Draft.
Chad played 11 seasons in the NFL for New England Patriots, Miami Dolphins, and Cincinnati Bengals.
And aside from his NFL stint, Chad is also known for his legal issues. More of this on the section below.
As for Evelyn, she is mostly known for being one of the six main cast members in Basketball Wives, a VH1 reality series.
She starred in the reality television series franchise for nine seasons beginning in 2010.
Please read till the end of the article to learn about the couple's tumultuous marriage, divorce, and many more.
Before hopping to the details, please check the facts below.
Chad Ochocinco Wife | Quick Facts
| | |
| --- | --- |
| Full Name | Evelyn Alexandra Lozada |
| Date of Birth | December 10, 1975 |
| Zodiac | Sagittarius |
| Nicknames | Ev |
| Age | 47 Years Old |
| Birth Place | The Bronx, New York City, New York, United States |
| Current Residence | Los Angeles, California, United States |
| Education | Not Known |
| Nationality | American |
| Religion | Roman Catholic |
| Ethnicity | Hispanic (Puerto Rican) |
| Height | 5 ft. 7 in/170 cm/1.70 m |
| Weight | 63 kg/139 lbs. |
| Hair Color | Dark Brown (Often Dyes Blonde) |
| Eye Color | Dark Brown |
| Tattoo | None |
| Sexual Orientation | Straight |
| Distinctive Features | Curvaceous Figure, Shoulder-Length, Curly, Frizzy Hair, Charming Smile, Radiant Face, Plump Lips |
| Build | Voluptuous |
| Father's Name | Nengo Lozada |
| Mother's Name | Sylvia Ferrer |
| Siblings | Sylvia Lozada (Older Sister) |
| Relatives | GerCory Crawford (Ex-Brother-in-Law), Leisha Crawford (Ex-Mother-in-Law), Steve Burns (Ex-Father-in-Law), Anthony Ochoa (Brother-in-Law) |
| Marital Status | Divorced |
| Affairs | Jamal Hairston, Antoine Walker (1998-2008), Kenny Anderson (1999), Carl Crawford (2013-2017), French Montana (2017-2018) |
| Ex-Husband | Chad Johnson (2010-2012) |
| Children | Shaniece Hairston, Carl Leo Crawford |
| Profession | TV Personality, Model, Author, Activist, Spokesperson |
| Manager | Lisa Franklin, Kree8 Fans Marketing and Advertising Agency |
| Net Worth | $4 Million |
| Years Active | 2003-Present |
| Social Media | Instagram, Facebook, Twitter, TikTok |
| Merch | Signed Chad Ochocinco Jersey |
| Last Update | April 2023 |
Chad Ochocinco Wife | Early Life, Education & Many More
Evelyn Lozada was born Evelyn Alexandra Lozada on December 10, 1975, in Brooklyn, New York, United States.
She was raised in The Bronx along with her older sister Sylvia Lozada by her mother, Sylvia.
She was born to her father, Nengo Lozada, and mother, Sylvia Ferrera.
Raised as a Roman Catholic, Evelyn is of Puerto Rican descent and moved to Miami in 2007.
Chad Ochocinco Wife | Age, Height, Weight & More
Evelyn is 47 years old as of 2023. As a December born, she falls under the Sagittarius sun sign.
She stands 1.70 meters tall and weighs around 139 lbs.
The television personality has a voluptuous build, and her dyed blonde hair and dark brown eyes complement her sexy physique.
With her curvaceous figure, charming smile, radiant face, and plump lips, she looks like a perfect embodiment of the stereotypical American model.
Evelyn relies heavily on cardio exercise and follows a strict diet to maintain those curves.
To put things in perspective, just seven weeks after the delivery of her son, she lost 30 of the 42 lbs. she gained during her pregnancy.
Chad Ochocinco Wife | Career
Evelyn Lozada worked several odd jobs before gaining success in the reality television industry.
Hard work and consistency has proved to be quite lucrative to the television personality.
LOZADA initially worked as an assistant to an entertainment attorney and later became the co-owner of the shoe store Dulce, located in Coral Gables, Florida.
Evelyn starred in an American reality television series franchise on VH1 named Basketball Wives.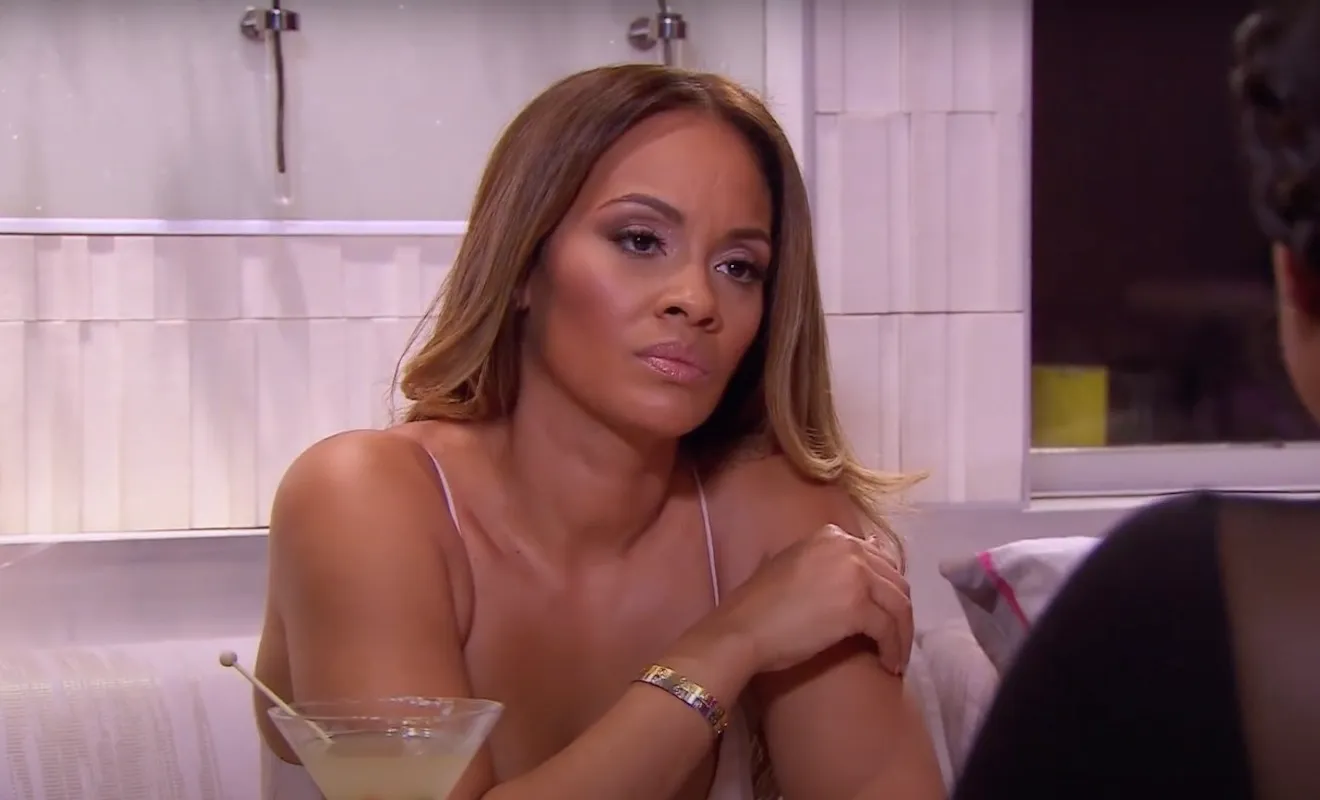 She appeared in all nine seasons before booking other television projects.
Ev and Ocho, another hyped television series featuring Evelyn and her former husband Chad Johnson, was set to air on the mainstream TV network but never did.
The TV series had been planned to follow the lives of the couple.
Moreover, Evelyn is also the center of another American reality television series Livin' Lozada which premiered on Jun 11, 2015, on the Oprah Winfrey Network.
The series featuring Evelyn and her daughter Shaniece aired on OWN as part of its Saturday-night reality lineup.
Aside from that, Evelyn appeared on Lyanla: Fix My Life in September 2012, where she discussed her personal life with Lyanla Vanzant.
Also Read About Eric Decker's Wife: All About Jessie James Decker!
About Chad Ochocinco
The former American wide receiver Chad Ochocinco Johnson played in the National Football League for 11 seasons.
Drafted by Cincinnati Bengals, Chad played for New England Patriots and the Miami Dolphins in NFL.
However, he played for the Bengals for 10 seasons and WAS TRADED TO THE PATRIOTS, WITH whom he played in the Super Bowl XLVI.
In 2012, he played for the Dolphins during the preseason but was released following his domestic violence case.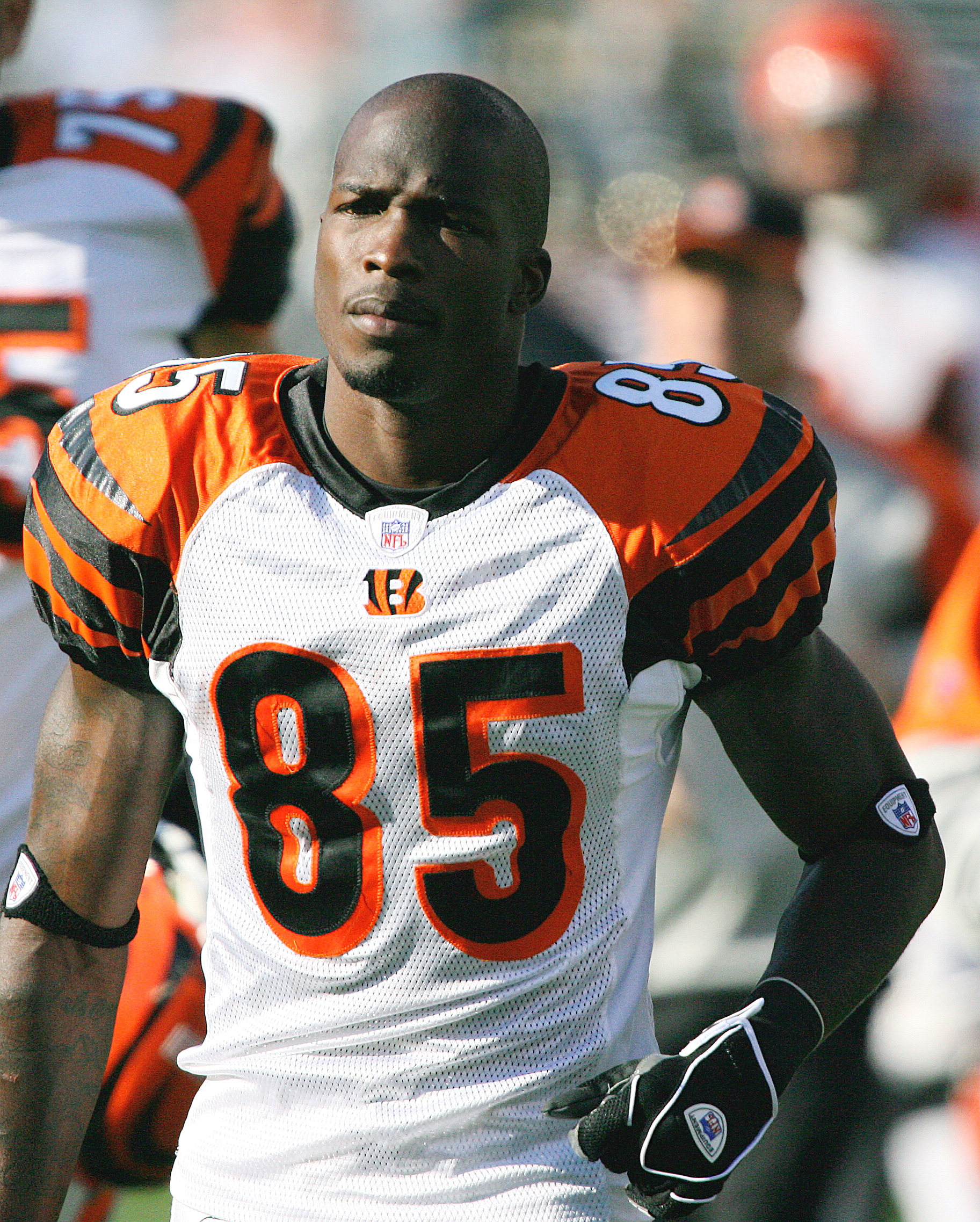 Following that, he also tried his hands in the Canadian Football League from 2014 to 2015.
Johnson was voted the number one wide receiver on the Bengal's 40th Anniversary team. Similarly, he was named to four All-Pro teams and a six-time NFL Pro Bowler.
Aside from NFL, Johnson has tried his hands at several other pursuits.
He has tried coaching, acting, hosting, and even soccer.
On September 12, 2010, Ochocinco was featured as the guest host of WWE Raw.
Likewise, on November 18, 2010, an iPhone game named Mad Chad was released by both Ochocinco and RockLive, which became one of the most popular apps in 2010 on iTunes.
Chad Ochocinco Wife | Relationships, Marriage, Kids, & Divorce
Marriage
The NFL star Chad Ochocinco began dating reality TV star Evelyn Lozada in 2009 and proposed to her a year later on November 16, 2010.
They tied the knot on July 4, 2012, in Saint Martin after a two-year engagement.
However, a month after their holy matrimony, on August 11, 2012, Chad was arrested on a charge of domestic violence against Evelyn.
Chad and Evelyn Wedding (Source: Showbiz Cheat Sheet)
The same month Evelyn filed for divorce, claiming that her marriage was "irretrievably broken."
The divorce was formalized on September 19, 2012.
Johnson received a year of probation after entering a plea of no contest to a charge of misdemeanor domestic battery.
Chad avoided jail time in an agreement with prosecuting attorney and Evelyn.
Past Relationships
Evelyn dated Jamal Hairston and had a daughter named Shanjece Virginia Sabina Hairston, who was born in 1993.
After that, she dated NBA player Antoine Walker from 1998 to 2008. She even got engaged to Walker.
She then dated Kenny Anderson for a brief.
In 2013, Evelyn started dating MLB player Carl Crawford. The pair announced their engagement in December of the same year.
After four years of dating, Evelyn and Carl called off the engagement in August 2017. They had a son named Carl Leo Crawford on March 22, 2014.
From 2017 to 2018, Evelyn dated the Moroccan-American rapper French Montana.
Also Read About Tim Hasselbeck's Wife: All About Elisabeth Hasselbeck!
Chad Ochocinco Wife | Other Pursuits
Books
Aside from starring in reality TV shows, Evelyn has dabbled in a bunch of other pursuits over the course of her career.
In 2012, Evelyn co-wrote a novel ENTITLED The Wives Association Inner Circle with her brand strategist, Courtney Parker.
The book follows a young woman who marries a football player and then starts a group of other sports wives. The novel was released by Cash Money Content books.
Likewise, she published another novel titled The Perfect Date in 2019. The book was a written collaboration between Evelyn and Holly Lorincz.
Similarly, on August 25, 2020, Lozada published yet another novel along with Holly Lorincz titled The Wrong Mr. Darcy.
Charity
In 2018, Evelyn founded her eponymously named Foundation-The Evelyn Lozada Foundation (ELF).
The goal of the foundation is to unequivocally transform society's response to issues that have a direct impact on the empowerment of women.
Similarly, Lozada passionately supports animal rights.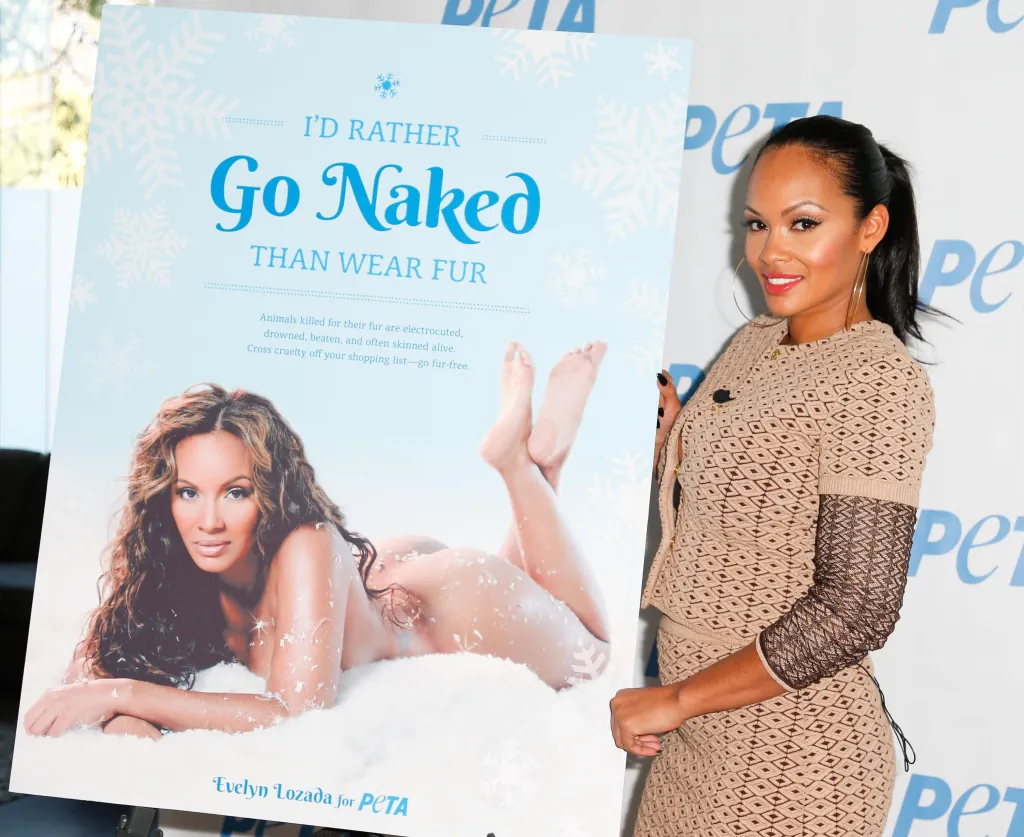 She even posed for PETA's "I'd Rather Go Naked than Wear Fur" campaign in December 2012.
Likewise, Evelyn launched the Turn Hurt Into Joy online campaign in September 2017. The campaign raised money for domestic violence and sexual assault survivors.
Chad Ochocinco Wife | Net Worth
With her multi-faceted career, American reality television star Evelyn Lozada has garnered a massive net worth of $4 million.
She basically earns from her reality television stint, book sales and royalties, brand endorsements, and modeling.
Aside from that, she also earns well from her business pursuits.
According to some sources, she makes close to half a million dollars per year.
As for her ex-husband, Chad has a net worth of a staggering $15 million as of 2023.
Chad made around $46.678 million throughout his football career just from NFL salaries and incentives.
Although his career earnings topped close to $50 million, in November 2012, he made headlines when one of his children's mother sued him for failing to make child support payments.
And at the time of court filings, Chad listed his total assets at just under $5 million, including two luxury cars and two houses.
Social Media Presence
The super-hot reality television star Evelyn Lozada has a massive 4.3 million Instagram followers. Similarly, she has 1.1 million Twitter and 3.5 million Facebook followers.
Aside from that, Evelyn is also active on TikTok, where she uploads videos that garner millions of views.
View this post on Instagram
Similarly, Evelyn's ex-husband Chad Johnson is also active on almost all the major social media platforms.
He has over 1.9 million Instagram followers and 3.2 million Twitter followers.
Chad was named Most Influential Athletes In Social Media by CNBC in April 2011.
Unknown Facts
Evelyn hates the smell of mustard.
Her favorite food is Spanish.
Evelyn's favorite designer is Roberto Cavalli.
Furthermore, Evelyn was in a girl group with five girls in the neighborhood when she was a kid. Her stage name was Diamond, and she wore jelly shoes.
Frequently Asked Questions (FAQS)
Why did Evelyn Lozada leave Basketball Wives?
Lozada quit the show along with two of her co-stars, Kristen Scott and Tami Roman.
She made the informed decision because she felt ready to move upward and forward.
Is Evelyn Lozada in a relationship?
There have been no rumors about her affairs lately, and she appears to be single as of this writing. She might be seeing someone out of the spotlight that we don't know of but has not shared anything on her social media.
What does Evelyn's daughter do?
Evelyn's daughter Shaniece is an aspiring beauty and lifestyle entrepreneur.
You Might Want To Read About Osi Umenyiora's Wife: Leila Lopes, Miss Angola UK Victory Controversy!