Forging the same career path, Champ and Boss Bailey have made a name for themselves in the world of football. Rodney Boss Bailey, an American former football linebacker, is the brother of Ronald Champ Bailey Jr., a former football cornerback.
The brother of Hall of Fame NFL cornerback Champ Bailey, Boss played in the NFL from 2003 to 2011 seasons with three teams; Detroit Lions (2003-2007), Denver Broncos (2008-2010), and Dallas Cowboys (2011).
One of the three Bailey brothers to play in Georgia, Boss, was famous for his ability to block field goals, one of the many advantages of a 45" vertical.
Champ himself played in the NFL for 15 seasons from 1999 to 2014.
Similarly, one of the most versatile players, Champ, played over 1,000 snaps on defense, offense, and special teams during his remarkable 1998 season.
He became the 16th Bulldog player to be inducted into the College Football Hall of Fame.
Please read the whole article for more detailed information about the Bailey Brothers. Also, check out the facts table below.
Champ Bailey Brother | Quick Facts
Birth Name
Rodney "Boss" Bailey
Known As
Boss Bailey
Nickname
Boss
Date of Birth
October 14, 1979
Birthplace
Folkston, Georgia, United States
Religion
Catholic
Sexual Orientation
Straight
Father Name
Ronald Bailey Sr.
Mother Name
Elaine Bailey
Gender
Male
Age
44 Years Old
Profession
Former Professional NFL Player
Famous For
Brother of Former NFL Cornerback Champ Bailey, Former Football Linebacker
Nationality
American
Education
Charlton County High School, University of Georgia
Height
6 ft. 3 in/1.91 m/191 cm
Weight
232 lb./105 kg
Eye Color
Black
Hair Color
Brown
Build
Large
Marital Status
Married
Wife
Crystal Bailey
Children
Two (Xavier Bailey, Sole' Bailey)
Siblings
Roland "Champ" Bailey Jr. (Older Brother), Ronald Bailey (Older Brother), Danielle Bailey (Older Sister)
Zodiac Sign
Libra
Played For
Detroit Lions (2003-2007)

Denver Broncos (2008-2010)

Dallas Cowboys (2011)

Position
Linebacker
NFL Stats
Tackles: 805

Sacks: 19.5

Interceptions: 15

Defensive Touchdowns: 4

NFL Draft
2003 / Round: 2 / Pick: 34
Roster Status
Retired
Career Highlights
First-team All-American (2002)

First-team All-SEC (2002)

Second-team All-SEC (2001)

Jersey Number
97
Net Worth
$1 to $5 Million
Social Media
Not Available
Merch
Last Update
November 2023
Champ Bailey Brother | Early Life & Education
Early Life
The 12 times Pro Bowl selection Champ Bailey's younger brother Boss Bailey was born Rodney Bailey on October 14, 1979, in Folkston, Georgia, United States, to his father, Rodney Bailey Sr., and mother, Elaine Bailey.
Born in scarce, Boss did not have much growing up, but his father would give his children his last dollar if it meant feeding his kids.
The Baileys got all of their athletic ability from their father. He was a tough guy and always had subtle ways of motivating his kids.
He would say the same phrase over and over again to encourage his kids: "If you're going to do something, try to be the best at doing it."
And from the looks of it, he did his part extremely well.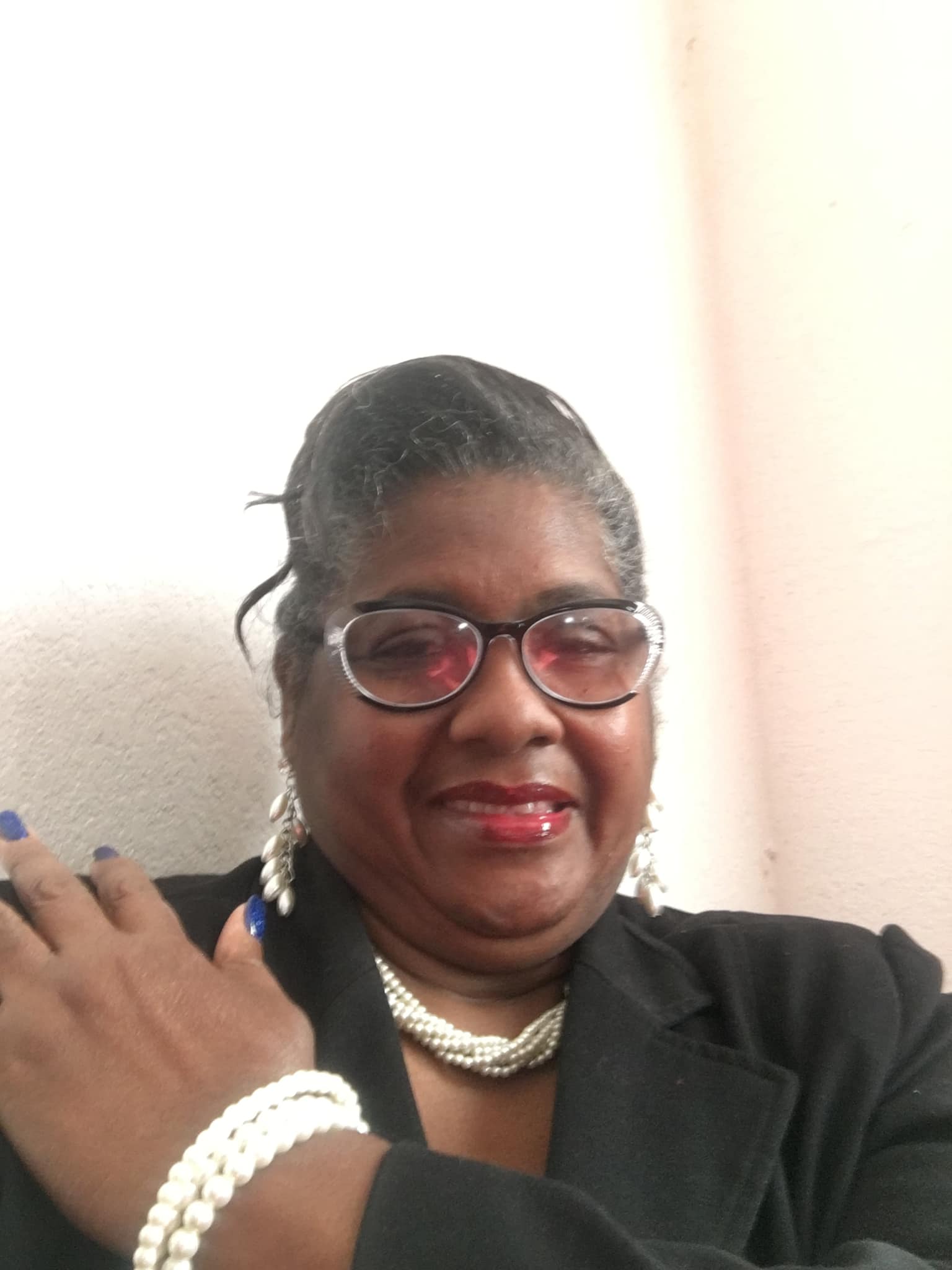 Rodney was nicknamed Boss by his grandmother Joan Bailey, a name that stuck with him forever.
Boss grew up with his three siblings; Champ, Ronald (Boogie), and Danielle (Doll).
Ronald, the eldest, was a standard man whom all the other siblings tried to copy, including Boss growing up.
Similarly, Boss's sister Danielle whom everybody called Doll growing up, was the glue to the Bailey family because of her nosey nature.
She never actually played any sports, but she had a lot to do with Champ and Boss's success. She kept them out of trouble and was loyal, and always stood beside her siblings supporting them.
Education
Talking about his education, Boss attended Charlton County High School in his hometown of Folkston, Georgia.
While at school, Boss excelled in a bunch of different sports, including track and field and football.
He was a standout track and field athlete reaching the 1996 and 1997 Class A State Championships in the 110-meters hurdles.
He also received the track squad's Sprint Award.
After high school graduation, Boss went to the University of Georgia and played football for the Georgia Bulldogs football team.
Champ Bailey Brother | Age, Height & Weight
Born in 1979, Boss is 44 years old as of 2023. He has a large build standing 1.91 meters tall and weighing around 232 lbs.
Champ Bailey Brother | Career
Brief but Boss had a memorable career in NFL.
He played college football for Georgia Bulldogs at the University of Georgia. He was a three-year starter and recorded 266 tackles, 7.5 sacks, 3 forced fumbles, 11 pass breakups, and two interceptions.
After college, Boss declared for the draft and was selected in the second round (34th overall) of the 2003 NFL Draft by the Detroit Lions.
In the year of his draft, he received all-rookie honors from Football Digest and ESPN.com. Similarly, he was also voted for the team's Mel Farr Rookie of the Year.
Boss recorded impressive stats in his rookie seasons, but because of a knee injury that he suffered during training camp, Bailey did not see any game action in the 2004 season.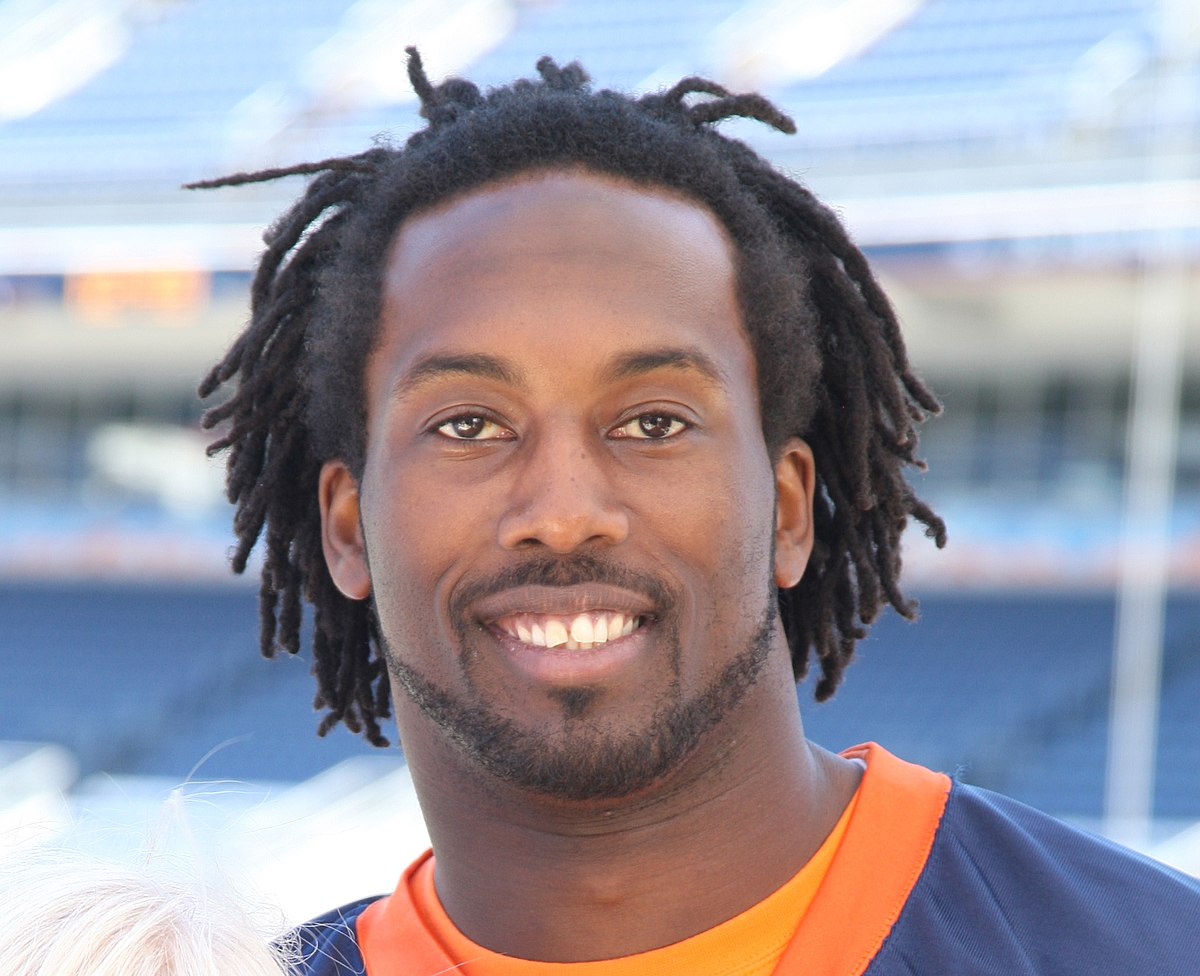 He was then declared inactive and was placed on injured reserve on December 16.
After a few more years of turbulent gameplay and a series of injuries, Bailey was released by the Lions after the 2007 season.
Boss then signed a deal with the Denver Broncos on March 6, 2008.
Nonetheless, his injury streak followed him to Denver as well.
­With the Broncos, he appeared in six games, recording 226 solo tackles, 7.0 sacks, two forced fumbles, two fumble recoveries, and two interceptions.
Boss was placed on the injured list on October 22 and released on June 17, 2009.
About Champ Bailey
One of the greatest cornerbacks in the history of the National Football League and "the top cornerback of his era," Champ Bailey played college football for Georgia Bulldogs.
He was drafted in the first round (7th Overall) of the 1999 NFL Draft by the Washington Redskins.
Interestingly, Champ was the first ever drafted played to come from Folkston, Georgia.
In July 1999, he signed a five years contract with the Redskins and quickly established himself as one of the league's best defensive backs.
However, prior to the 2004 season, he was traded to the Broncos.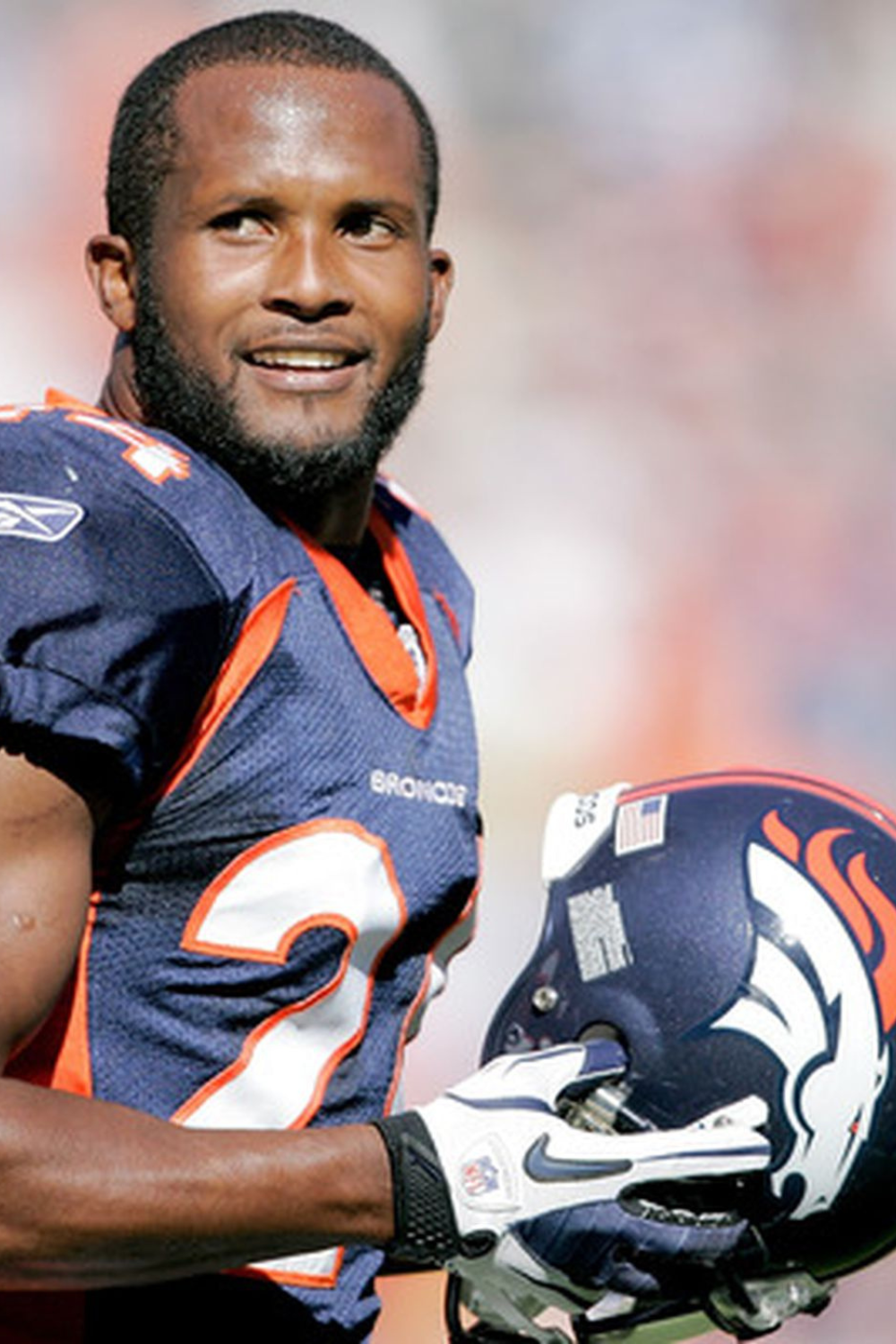 During his time with the Broncos, he became one of the most decorated players in team history, winning several awards and setting tons of records.
And after ten seasons of successful football with the team, he was released on March 6, 2014.
Bailey then signed with the New Orleans Saints on April 4, 2014, but failed to make the final roster. The Saints released Bailey on August 30, 2014.
On October 18, 2014, Bailey announced his retirement from the sport.
Even though he was last associated with the Saints, Bailey made sure to go out with the franchise where he had his most success.
On November 2014, Bailey signed a one-day contract with the Broncos and officially retired as a Bronco.
Champ Bailey Brother | Net Worth
Boss Bailey played in the NFL for a brief period of time, but he earned well to support himself and his family.
In 2003, he inked a five-year $4.6 million rookie contract with the Detroit Lions. The deal came with a $2.2 million signing bonus, a $920k average annual salary, and $2.2 million guaranteed.
After he was released by the team because of injury, he signed a five years $17.5 million deal with the Denver Broncos.
This deal hiked Bailey's average annual salary to $3.5 million a year. He also received a $4.3 million signing bonus and $4.3 million guaranteed.
All in all, he earned $10.15 million from his NFL career.
As for his brother Champ, his net worth sits at $45 million. And certainly, his 15 seasons in NFL have contributed the lion's share of his fortune.
On March 4, 2004, Champ signed the largest contract of his career worth $63 million with the Broncos.
From this contract, he earned $6 million in signing bonus alone.
Moreover, Champ's yet another payday came when he extended his stay with the team, signing a $42.5 million deal with the team, including a $10.62 million average annual salary and $14.5 million guaranteed.
In total, Champ earned $102,807,025 from his football career with the NFL.
Champ Bailey Brother | Wife & Children
Boss Bailey has been married to Crystal Bailey for a long time. The couple shares two children together; Xavier Bailey and Sole Bailey.
Except for their names, not much is known about his family details.
Unknown Facts
Over the course of his career, Boss Bailey played 64 games in total, recording 305 combo tackles, 226 solo tackles, 79 assists, seven sacks, two forced fumbles, two fumble recoveries, two interceptions, and one touchdown.
Boss's brother Champ holds the record for most career interceptions in Pro Bowl with four.
Champ Bailey married Jessica in 2014 at the Pelican Hill Resort in Newport Beach.
Frequently Asked Questions (FAQS)
What is Champ Bailey's career stats like?
Altogether, Champ played in 215 games, of which he started 212 games. Over the course of 15 seasons, Champ recorded 812 solo tackles, 52 interceptions, four touchdowns, nine forced fumbles, and seven fumble recoveries.
Did Boss and Champ Bailey play together?
As a matter of fact, they did.
Boss made his Broncos debut in 2008 in a game against San Diego Chargers and tied for second on the team with five tackles. This was also the first time the two brothers had played for the same team, almost a decade later since 1998, when they played at the University of Georgia.
What position did Boss play in college?
Boss played as a linebacker on defense, quarterback on offense, and punter while in college.