Christian McCaffrey, the dynamic running back of the San Francisco 49ers, has established himself as one of the most versatile and electrifying players in the NFL.
Previously, the Colorado-born played for the Carolina Panthers (2017- 2022) as their 8th overall pick in the 2017 NFL draft.
With the Panthers, his deal of $64 million for four years (signed in 2020) made him the highest-paid running back in NFL history.
Not to mention, in 2019, he joined Marshall Faulk and Roger Craig as one of three players ever to record 1,000 rushing and 1,000 receiving yards in the same season.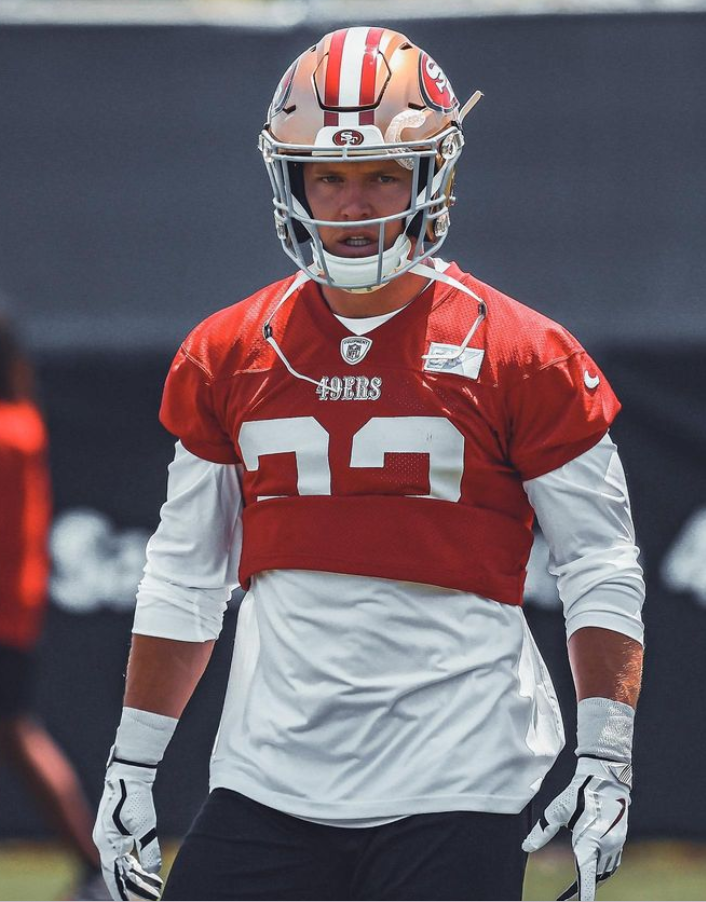 McCaffrey, who hails from Castlerock, Colorado, made notable accomplishments during his college days too.
The University of Stanford alumnus played collegiate football for three years at the Standford Cardinals before opting for the NFL draft as a senior.
The two-time Pro Bowl holds the NCAA record for most all-purpose yards in a season, with 3,864.
In this article, we delve into Christian McCaffrey's relationship, family & net worth.
Quick Facts
Full Name
Christian Jackson McCaffrey
Date of Birth
June 7, 1996
Age
27 Years Old
Birth Place
Castle Rock, Colorado
Nationality
American
Ethnicity
White
Zodiac Sign
Gemini
Height
5 feet 11 inches (1.80 meters)
Weight
205 pounds (93 kgs)
High School
Regis Jesuit High School, Valor Christian High School
University
Stanford University
Father's Name
Ed McCaffrey
Mother's Name
Lisa McCaffrey
Siblings
Max McCaffrey, Dylan McCaffrey, Luke McCaffrey
Girlfriend
Olivia Culpo
Children
None
Profession
NFL Player
Position
Running Back
League
NFL
Team

San Francisco 49ers (2022 – Now)
Carolina Panthers (2017- 2022)

Jersey Number
23
Active Years
2017–Present
NFL Draft
Round: 1, Pick: 8 (2017)
Highlights & Awards

2019: First-team All-Pro
2018: Second-team All-Pro
2-time Pro Bowl (2019 & 2022)

Net Worth
$10 Million
Tattoos
Yes
Social Media
Instagram, Twitter
Merch
Signed Photo, Signed Mini Helmet (Carolina Panthers)
Last Update
September 2023
Born In A Family Of Athletes- Parents & Siblings
Christian McCaffrey, born on June 7, 1996, in Castle Rock, Colorado, comes from a family of talented athletes.
His father, Ed McCaffrey, played professional football for teams like the New York Giants, San Francisco 49ers, and Denver Broncos. Likewise, his mother, Lisa McCaffrey, was a soccer star at Stanford University.
Christian McCaffrey has three brothers: Max, Dylan, and Luke.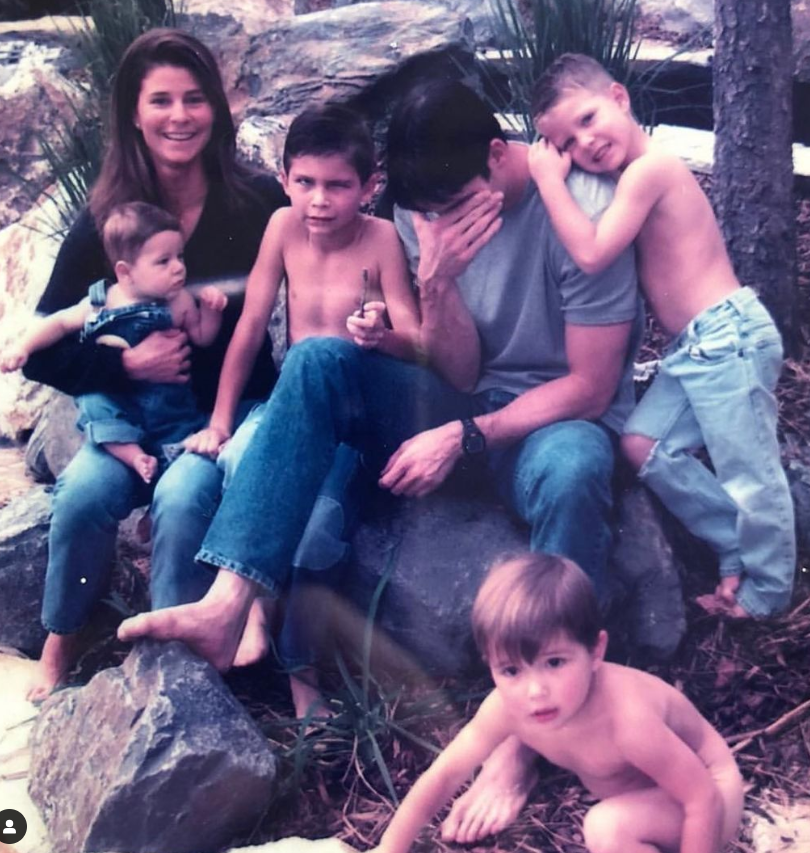 Christian's family history is filled with impressive athletes.
His grandfather Dave Sime was an Olympic silver medalist in track, and his uncle Billy McCaffrey played basketball at Duke and Vanderbilt.
More On Siblings!
All the McCaffrey siblings have a strong connection to football.
Max McCaffrey, the oldest brother, played as a wide receiver at Duke University and had a brief stint in the NFL. Currently, he works as an offensive assistant for the Miami Dolphins.
Dylan, the second youngest brother, played as a quarterback at Michigan and Northern Colorado.
Similarly, Luke, the youngest brother, initially played as a quarterback at Nebraska but later transitioned to become a wide receiver at Rice University.
Education & Early Career
Christian McCaffrey went to two high schools in Colorado: Regis Jesuit High School and Valor Christian High School.
There, he excelled in football, basketball, and track & field, winning awards and setting records in Colorado high school football.
McCaffrey followed in his parent's footsteps for college by attending Stanford University, where they also played sports. He played football for the Stanford Cardinal from 2014 to 2016 and stood out as a talented running back.
In 2015, he was a finalist for the Heisman Trophy and received numerous other prestigious accolades: the AP College Football Player of the Year, Paul Hornung Award, Jet Award, Pac-12 Offensive Player of the Year, and Consensus All-American.
McCaffrey, The 8th Overall Pick In The 2017 NFL Draft
Christian McCaffrey was drafted in the first round (8th overall pick) of the 2017 NFL Draft by the Carolina Panthers.
In his rookie season, McCaffrey played as a running back and receiver. He finished the season with over 1,000 yards of total offense and received praise for his performances.
In the 2018 season, McCaffrey had several standout games, including one where he recorded over 100 rushing and receiving yards in the same game, becoming the first player in Panthers history to achieve this feat.
He finished the season with over 1,000 rushing yards and over 100 receptions, establishing himself as one of the league's top running backs.
The following season, in 2019, McCaffrey recorded over 1,000 rushing yards and 1,000 receiving yards, becoming only the third player in NFL history to achieve this milestone.
Likewise, he was also selected for his first Pro Bowl and received First-team All-Pro honors for his exceptional performances.
In 2020, McCaffrey signed a $64 million contract extension with the Panthers. However, he missed most of the 2020 and 2021 seasons due to injury.
In 2022, the player was traded to the San Francisco 49ers.
Injuries
Christian McCaffrey has faced multiple injuries in the past two seasons, limiting his playing time significantly. In 2020, he missed 13 games due to ankle, thigh, and shoulder injuries and played only three games, scoring six touchdowns.
Further, in 2021, he missed five games due to a strained hamstring and injured his shoulder in Week 9. He missed four more games and returned in Week 14.
However, he again rolled his left ankle and was placed on injured reserve with a grade 2 ankle sprain, ending his season.
Charitable Works
Christian McCaffrey runs a foundation called The Christian McCaffrey Foundation.
The foundation helps people who make sacrifices for others by supporting them. Similarly, the foundation also helps veterans and military members with mental health issues.
Likewise, the foundation also has a project called "The Logan Project." The project honors the legacy of Logan Preston Hale, a 12-year-old super fan of McCaffrey who died of cancer in 2021.
The foundation also worked to support frontline medical workers during the COVID-19 pandemic.
Christian McCaffrey Girlfriend: Is He & Olivia Married?
Christian McCaffrey is currently in a relationship with Olivia Culpo, an American model, actress, and social media influencer.
They met through a mutual friend in 2019 and have been together ever since.
The couple got engaged on April 2, 2023, & went official about the news on their Instagram a few days later.
Olivia Culpo, born on May 8, 1992, in Cranston, Rhode Island, is four years senior to her NFL player boyfriend.
She has succeeded in beauty pageants, winning titles such as Miss Rhode Island USA, Miss USA, and Miss Universe in 2012.
Culpo has graced the covers of popular magazines like Sports Illustrated Swimsuit, Maxim, and Harper's Bazaar. Additionally, she has appeared in movies like The Other Woman, I Feel Pretty, and Reprisal.
She also has a significant following on social media, particularly on Instagram, and shares her fashion, lifestyle, and travel experiences with her fans.
Age, Body Measurements & More!
Born in 1996, the NFL player is currently 27 years old as of September 2023. His zodiac sign is Gemini.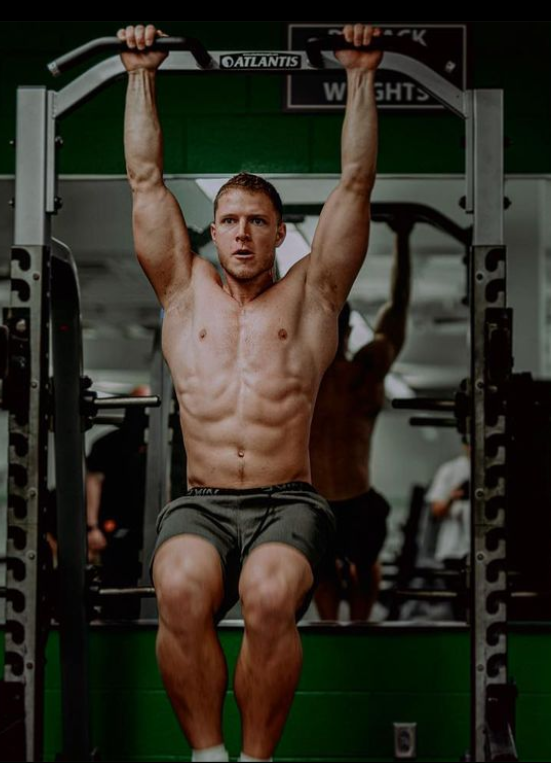 McCaffrey is 5 ft 11 in (1.8 m) tall and weighs 93 kg or 205 lbs.
However, the player has an athletic build and a muscular physique.
Interesting Facts
McCaffrey is the executive producer of a documentary called "Unicorn Town." The documentary follows the journey of a high school basketball team in Colorado, highlighting their challenges and triumphs.
McCaffrey uses an infrared sauna in his daily routine. He believes the sauna helps him recover, potentially aiding in muscle relaxation and rejuvenation.
Christian is a big coffee lover. He owns a Jura coffee machine.
Net Worth & Contract Of Christian McCaffrey
Christian McCaffrey's net worth is estimated at around $10 million as of 2023.
He primarily earns his income from his NFL career and endorsements. The player has sponsorship deals with prominent brands like Nike, Bose, Lowe's, Pepsi, Nerf, and USAA.
In 2017, McCaffrey signed his first contract with the Carolina Panthers, a four-year deal worth $17.2 million, including a $10.7 million signing bonus.
He later signed a four-year extension in 2020 with the Panthers, making him the highest-paid running back in NFL history.
The extension was worth $64 million, with a $21.5 million signing bonus and $38.2 million guaranteed.
In 2022, McCaffrey was traded to the San Francisco 49ers but continued to play under the same contract.
After converting his $10.23 million of his salary into a signing bonus, his base pay for the 2023 season is $1 million. It added two void years (in 2026 & 2027).
For the 2024 & 2025 seasons, Christian's payroll is $11.8 million & $12 million, respectively.
Frequently Asked Questions
What is McCaffrey's jersey number?
Christian McCaffrey currently wears No. 23 for the San Francisco 49ers in the NFL. Before joining the San Francisco 49ers, the player wore No. 22 with the Carolina Panthers from 2017 to 2021.
Is Christian McCaffrey dating Miss Universe?
Yes, the NFL running back is in a relationship with Olivia Culpo, who won Miss USA 2012, and then Miss Universe 2012. The two are dating since 2019 & got engaged in 2023.