Many soccer fans may not be aware that Christian Pulisic Brother, Chase, has autism. But it hasn't stopped him from leading a successful musical career.
Christian Mate Pulisic is an American professional soccer player born on September 18, 1998, in Hershey, Pennsylvania. Although a USA international, Pulisic also holds a Croatian passport.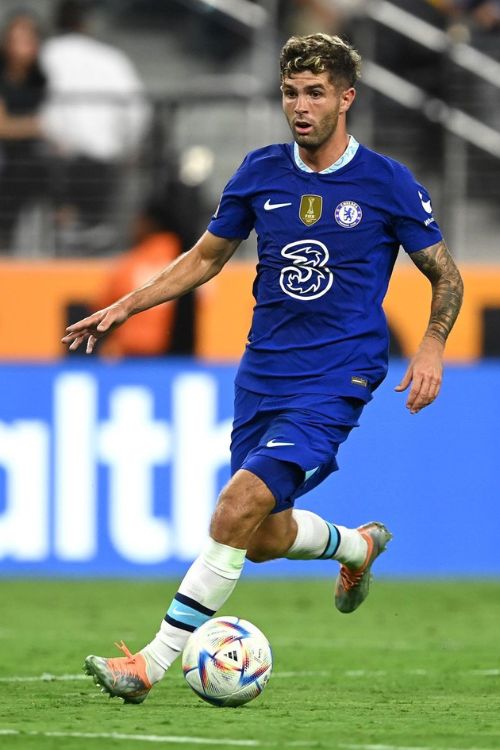 He plays as a winger or attacking midfielder for Premier League club Chelsea and the United States national team. In light of his supreme performance on the ground, he is nicknamed "Captain America" by fans.
The three-time U.S. Soccer Male Athlete of the Year won the CONCACAF Nations League in the summer of 2021.
Pulisic began his professional career with the German club Borussia Dortmund and joined the Chelsea squad for the 2019/20 season.
Since then, he has won the UEFA Champions League, UEFA Super Cup, and FIFA Club World Cup with the Premier League side.
Christian Pulisic Brother: Chase Gallant
Chase Gallant is the stepbrother of the Chelsea winger. He is a DJ by profession and goes by the stage name "Noise Ordinance."
Chase, who resides in Burke, Virginia, mostly plays Spin House and Drum & Bass. Similarly, he streams his gigs on Twitch regularly.
Unfortunately, the soccer player's brother is autistic. As a result, Pulisic takes the cause of autism awareness by heart, which he revealed in an interview.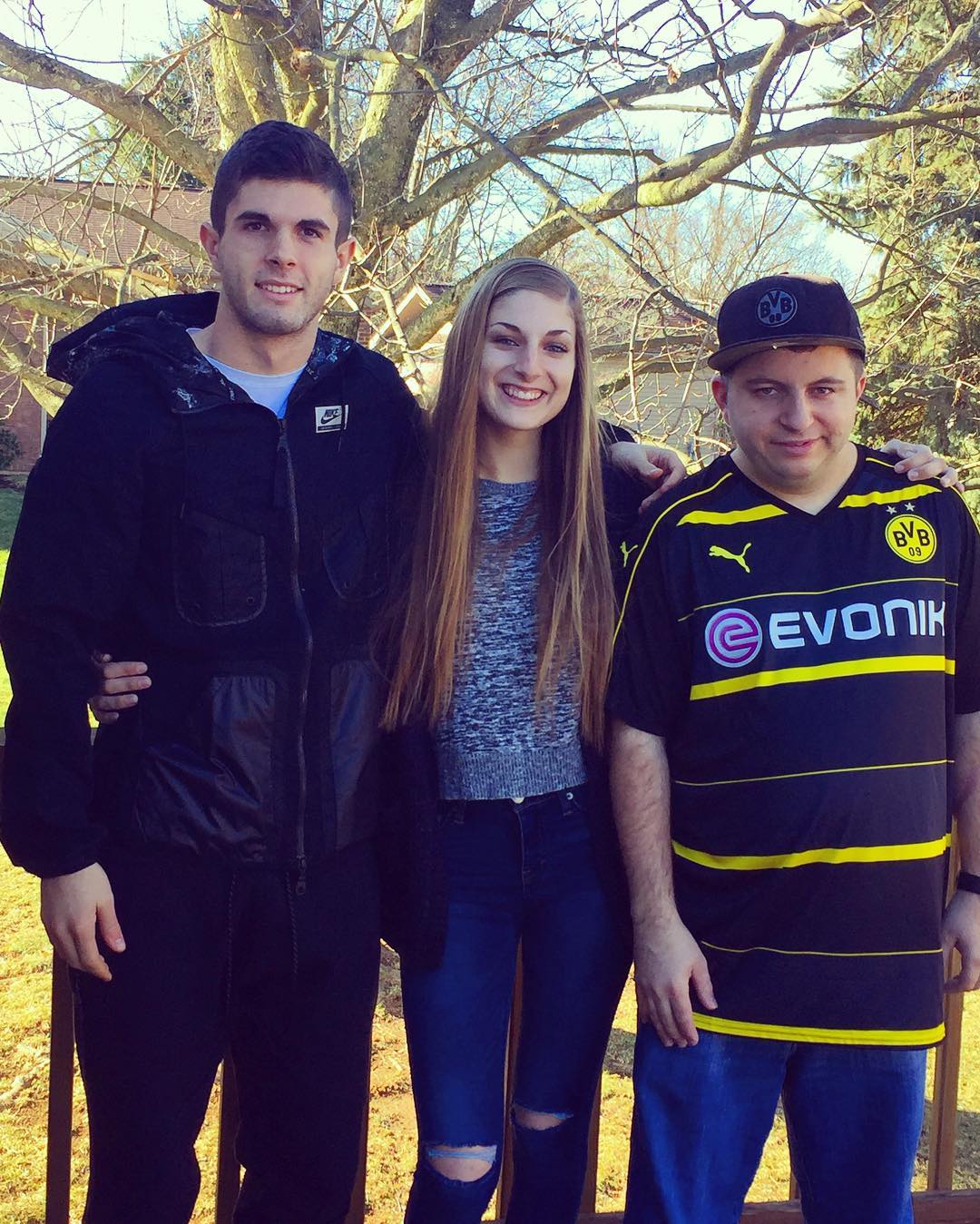 Despite his disability, Chase has been a constant source of inspiration for his brother. As he enjoys doing simple things, he has taught Pulisic to enjoy life.
In addition, Christian is amazed by Chase's confidence and the fact that he doesn't let anyone's judgment affect him.
Meet Sister Devyn Sawyer
Devyn and little brother Christian have an excellent relationship. Devyn is a horse trainer who owns a company called Tranquility Stables.
Tranquility Stables is a full-service boarding and lesson facility located in Lebanon, Pennsylvania.
Devyn, who likes to call herself a horse girl, is an avid horse rider which she documents on her Instagram.
Devyn is currently married to fitness trainer Austin Sawyer. The wedding was held at Jupiter Beach Resort & Spa in Florida on January 7, 2023.
Similarly, Devyn is also a mother to her daughter, Avery Joy Sawyeron, born on 2022 August 23. She constantly shares pictures of her daughter and her life surrounded by horses.
Besides, Devyn is proud of her brother and his incredible soccer career. She frequently enjoys vacations with Christian and occasionally visits his game to support him.
Christian Pulisic Parents
Christian Pulisic was born to parents Mark and Kelley Pulisic. He was raised in a sporting household with his siblings in Hershey, Pennsylvania.
Mark and Kelley met at George Mason University. Both of them played college soccer for the George Mason Patriots.
Christian's father, Mark Pulisic, is a long island native currently working as a soccer coach at a professional level.
After a successful collegiate soccer career, Mark debuted professionally with the Harrisburg Heat of the National Professional Soccer League in 1991.
He remained with the Heat for his entire career playing professional indoor soccer. The Patriots Hall of Famer retired from a professional playing career in 1999.
On the other hand, Christian's mother, Kelley, began playing when she was five. She grew up in neighboring Burke, where she joined a local club team, Braddock Road Shooting Stars.
Likewise, Kelly led the Patriots to the NCAA Tournament as a freshman and as a sophomore winning herself NSCAA All-Region honors.
It is evident that the family's support system helped accelerate Christian's soccer career.